Are you travelling to Strasbourg during the Christmas markets? Of course, you'll plan to stroll through them, with their 300 chalets, and to discover the city, beautifully decorated for the festive season. But, to add a few great memories to your stay, here's my list of things to do: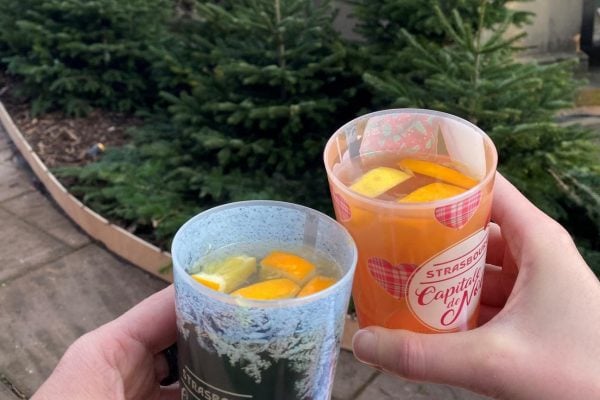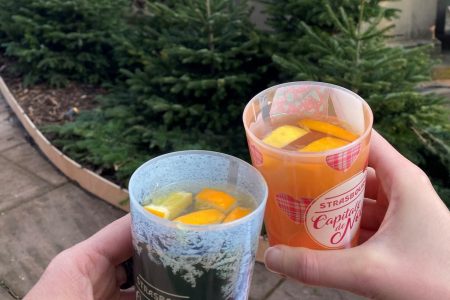 Enjoy some mulled wine
Because its sweet scents of spice are so enticing! Plus, it'll warm up your hands, but, most of all, it just tastes so good! If you don't drink alcohol, you can also enjoy delicious, hot, spicy apple juice, or some hot chocolate.
Where? Throughout the city
When? Every day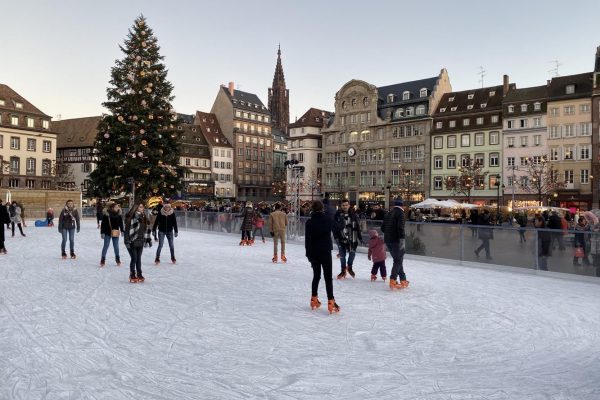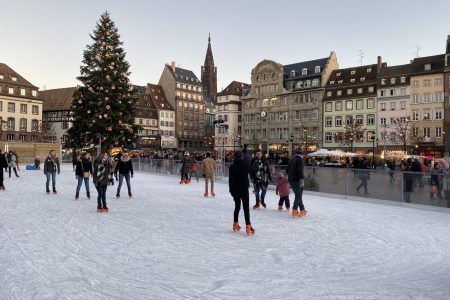 Ice skate at the base of the giant Christmas Tree
Because you're dreaming of a white Christmas, and, when there's no snow, the ice-skating rink is a wonderful substitute. It's cold and you can glide around and have fun, all with a wonderful view of the giant Christmas tree.
Where? Kléber square
When? Monday to Thursday from 2 pm to 8 pm, Friday from 2 pm to 9 pm, Saturday from 2 pm to 10 pm and Sunday from 11 am to 8 pm.
€5, ice skate rental included.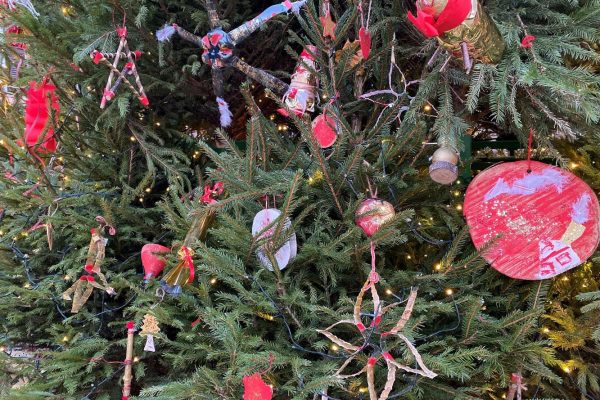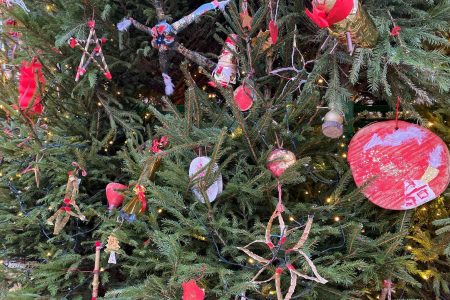 Community Christmas tree decorating
Because it's fun to feel like Santa's helper as the holidays approach! Use your imagination at a workshop where you'll make ornaments to be used to decorate the community-decorated Christmas tree, made up of 90 mini trees.
Where? Marché Gayot Square
When? Until 24 December, every Wednesday, Saturday and Sunday from 2 pm to 6:30 pm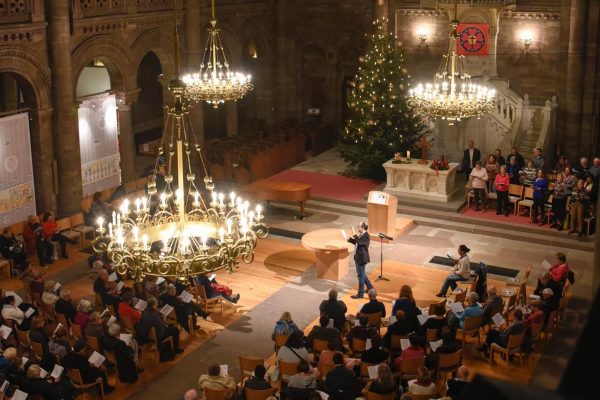 Attend a concert  
Because music fosters sharing and togetherness! Come spend a magical moment at one of the many Advent and Christmas concerts held in Strasbourg. Christmas carols, lyrical works, gospel, songs from here and elsewhere: there's something for everyone!
Where? Throughout the city
When? check the programme at noel.strasbourg.eu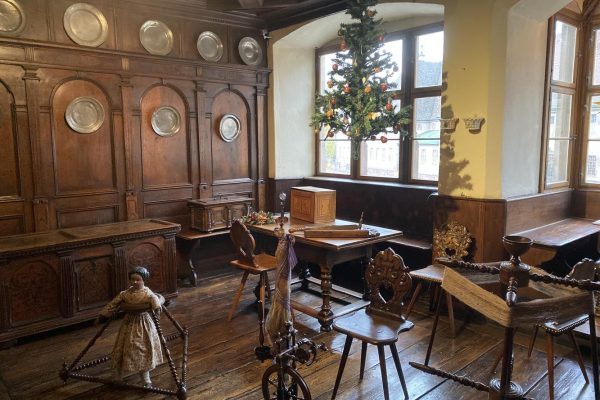 Immerse yourself in the traditional spirit of Christmas in Alsace
Because Christmas in Alsace is the most beautiful Christmas in the world (objectively speaking, of course!), and because you'll get more out of visiting the Christmas markets in Alsace if you learn more about the region's traditions.
Where? At the Alsatian Museum, 23-25 quai Saint-Nicolas
When? Every day from 10 am to 6 pm (except Tuesdays)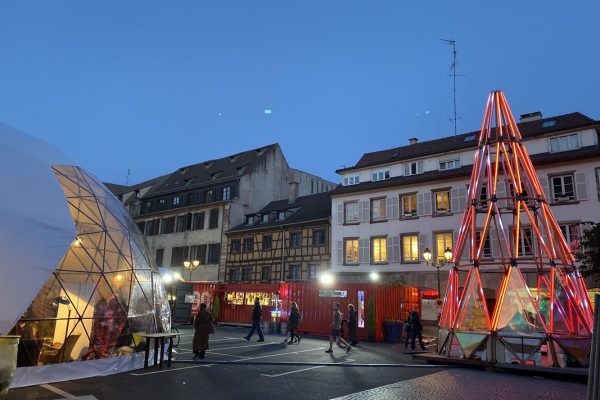 Make a wish  
Because the magic of Christmas enchants us for the whole month of December! Speak from the heart and make a wish into the Christmas tree at the "Off" Christmas Market. Then press on the button and watch the show!
Where? The "OFF" Christmas Market, Grimmeissen square
When? Every day, until 24 December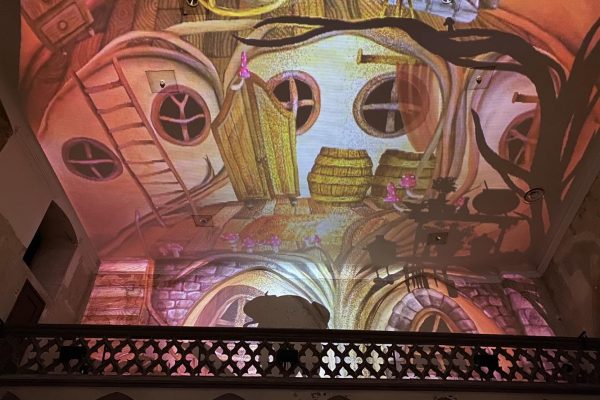 Dream in a deckchair
Because at Christmastime, everyone loves a good story! Take the time to relax on a beanbag or deckchair and watch the projection mapping show at the Saint-Pierre-le-Vieux Protestant Church. A dreamy, meaningful tale, marvellously illustrated.
Where? At Saint-Pierre-le-Vieux Church, 1 place Saint-Pierre-le-Vieux
When? Until 29 December, from 12 noon to 6 pm.
Prices: €5 per adult, €2 for visitors under the age of 18, free for visitors under the age of 3.