When you visit Strasbourg in December, you're in for a truly magical experience! We've selected the most enchanting spots to visit at night – the absolute must-sees!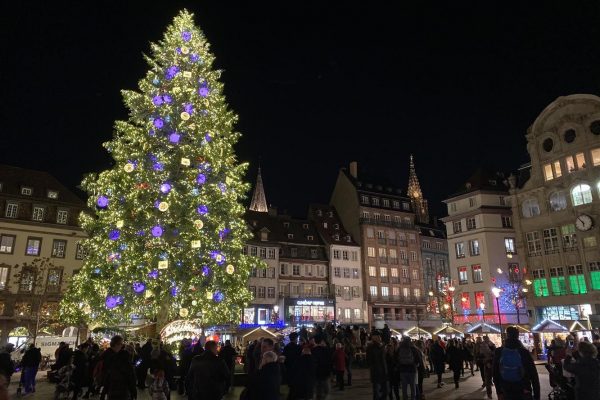 The Big Christmas Tree on Place Kléber Square
This 30-metre-high tree, carefully selected in the Vosges Mountains, is the greatest symbol of Strasbourg, Capital of Christmas. This year, the decorations are inspired by old-fashioned toys. Cars, rocking horses and other playthings will delight the youngest visitors and bring the older ones back to their childhood!
For even more magic, come at 5 pm to see the lighting of the Christmas tree.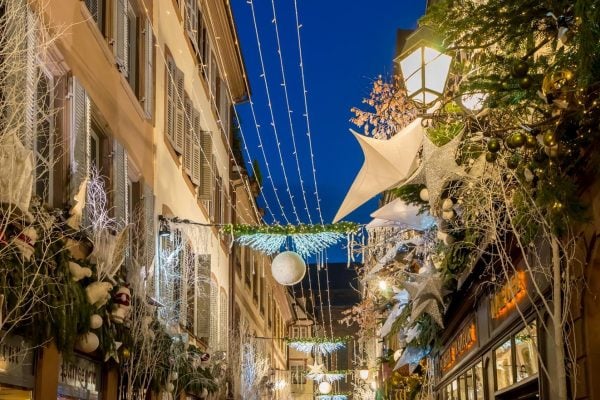 Rue des Orfèvres
It's definitely one of Strasbourg's most photographed streets at Christmastime. It sparkles everywhere! You'll gaze in awe at every beautifully decorated facade on this street. The narrow adjacent streets are worth a look, too.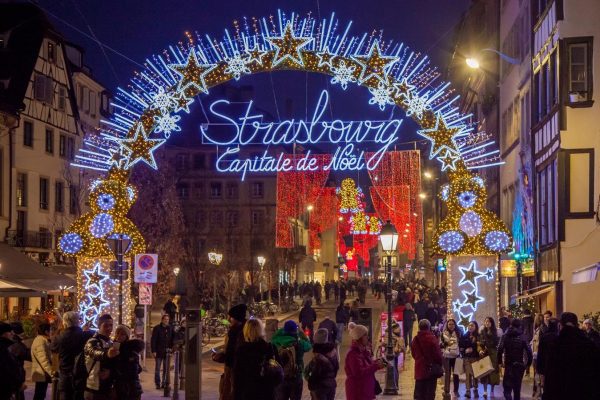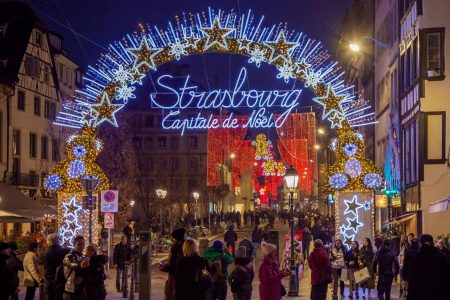 The Gate of Lights
With its giant sign reading "Strasbourg, Capital of Christmas" and its little glowing gingerbread men, arriving at the Christmas Market through the Gate of Lights is like entering a fairy tale! The Gate of Lights is on Rue du Vieux Marché aux Poissons, near the Historical Museum.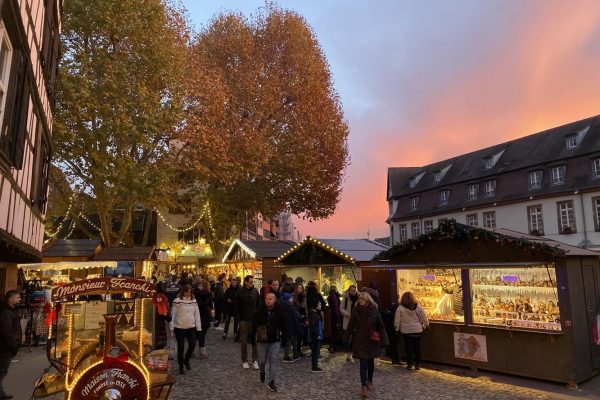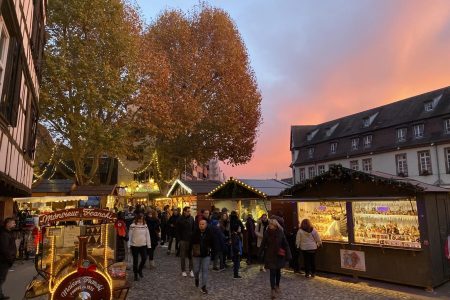 Place Benjamin Zix Square
This square, with its little Christmas market, has a cosy feel to it. Thanks to its ideal location in the Petite France, you can wander around the narrow streets of Strasbourg's most iconic quarter.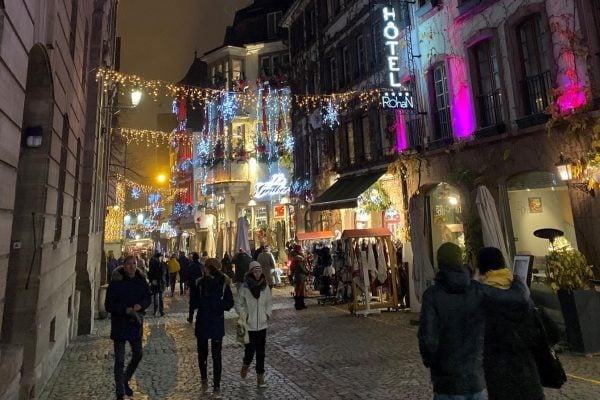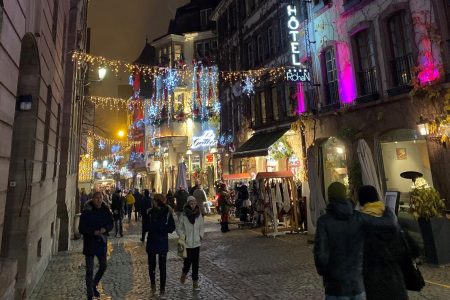 Rue du Maroquin
This street, lined with lots of restaurants, will amaze you for sure! You'll find rather elegant illuminations along with bold, creative facades.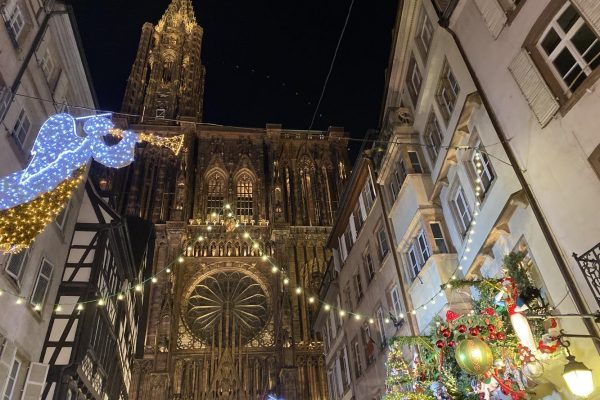 Rue Mercière
The rest of the year, this street, which ends at the Cathedral, is already incredibly charming. Add delicate, glowing angels and the atmosphere of Christmas, and let the magic begin!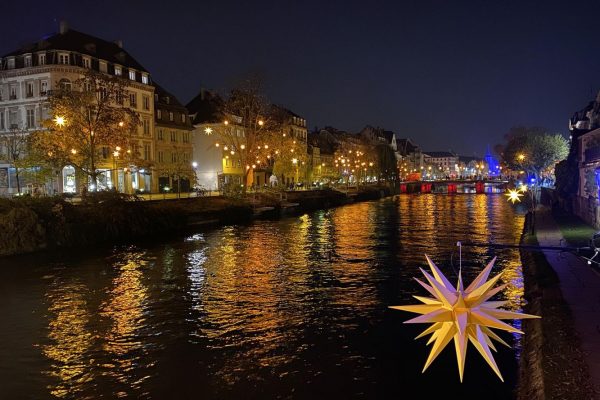 Quai des Bateliers
For a quiet stroll, far from the hustle and bustle of the markets, head for the Quai des Bateliers. You'll enjoy the star-studded walk illuminated with dozens of twinkling stars, offering stunning views of the Cathedral and the market on the terrace of the Palais Rohan.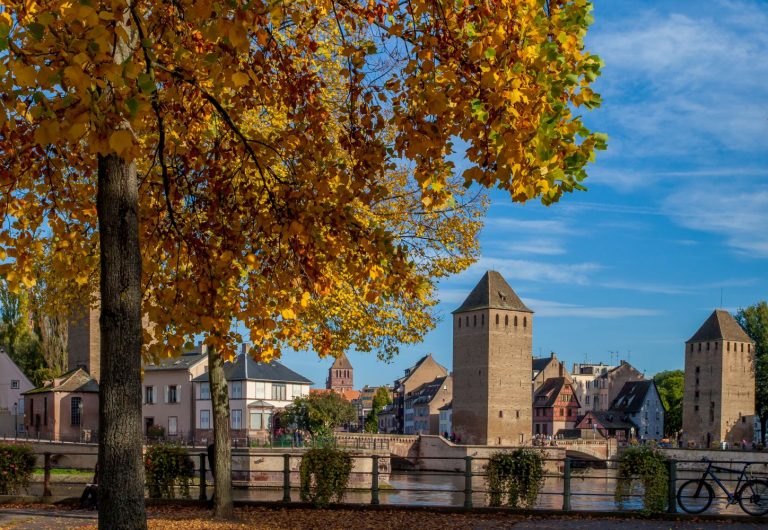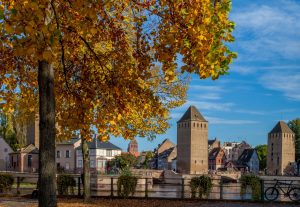 For an autumn holiday or a short autumn break in November, it can be hard to choose the right destination. Whether you're travelling with family or taking a city break with friends, we have 5 great reasons to choose Strasbourg!
Lire plus »