When you visit Strasbourg in December, you're in for a truly magical experience! We've selected the most enchanting spots to visit at night – the absolute must-sees!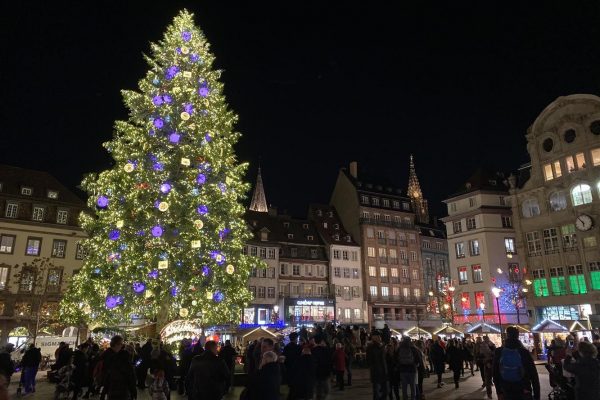 The Big Christmas Tree on Place Kléber Square
This 30-metre-high tree, carefully selected in the Vosges Mountains, is the greatest symbol of Strasbourg, Capital of Christmas. The decorations chosen in 2022 revisit some of our ancestral traditions – with a modern twist. The raw wooden decorations, accompanied by round red and white ornaments, bring to mind the apples that used to be hung from Christmas trees. A delight, for young and old alike!
For even more magic, come at 5 pm to see the lighting of the Christmas tree.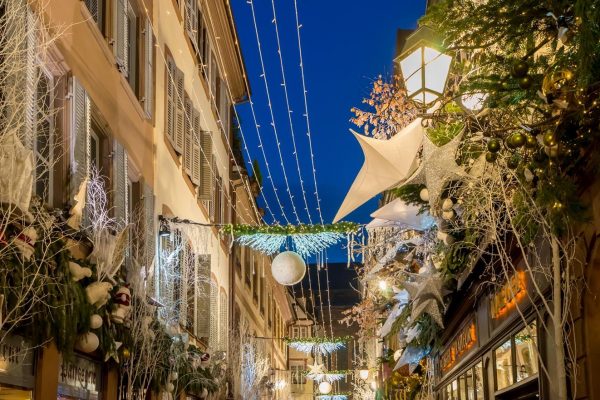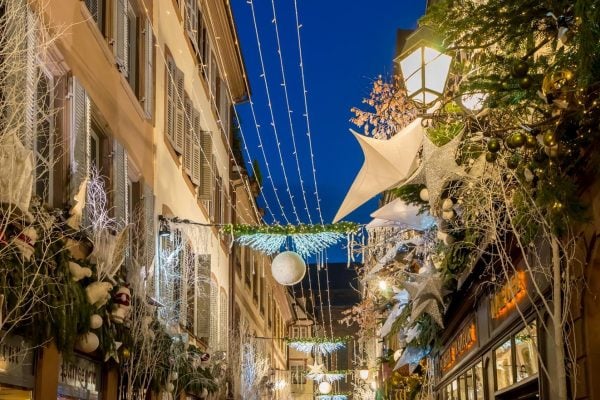 Rue des Orfèvres
It's definitely one of Strasbourg's most photographed streets at Christmastime. It sparkles everywhere! You'll gaze in awe at every beautifully decorated facade on this street. The narrow adjacent streets are worth a look, too.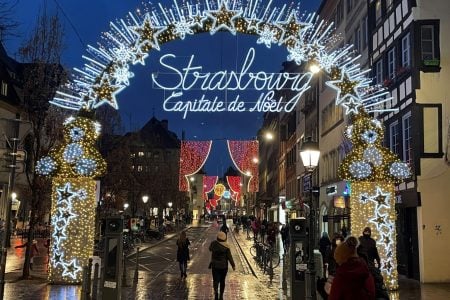 The Gate of Lights
With its giant sign reading "Strasbourg, Capital of Christmas" and the giant round lighted ornaments, arriving at the Christmas Market through the Gate of Lights is like entering a fairy tale! The Gate of Lights is on Rue du Vieux Marché aux Poissons, near the Historical Museum.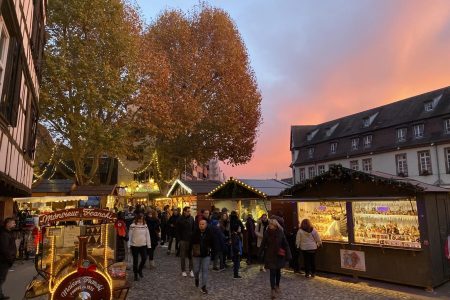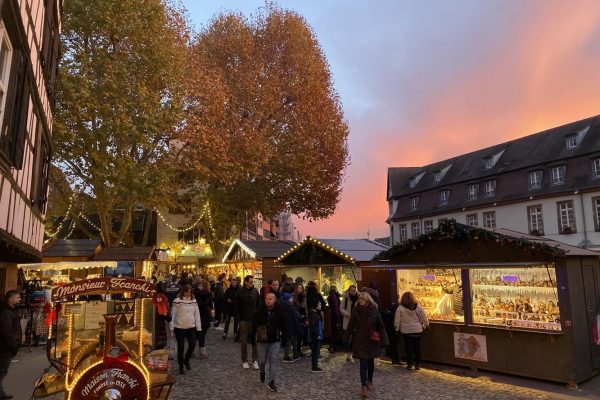 Place Benjamin Zix Square
This square, with its little Christmas market, has a cosy feel to it. Thanks to its ideal location in the Petite France, you can wander around the narrow streets of Strasbourg's most iconic quarter.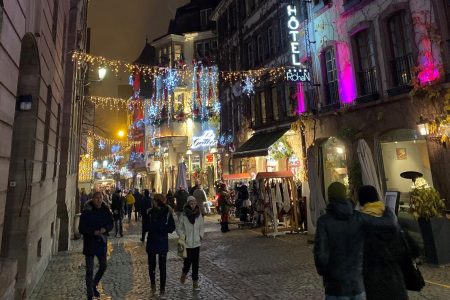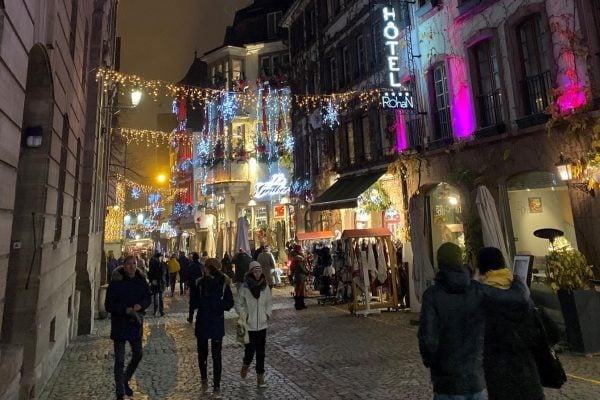 Rue du Maroquin
This street, lined with lots of restaurants, will amaze you for sure! You'll find rather elegant illuminations along with bold, creative facades.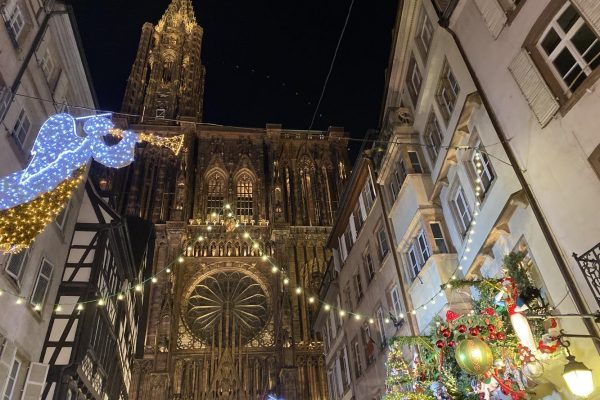 Rue Mercière
The rest of the year, this street, which ends at the Cathedral, is already incredibly charming. Add delicate, glowing angels and the atmosphere of Christmas, and let the magic begin!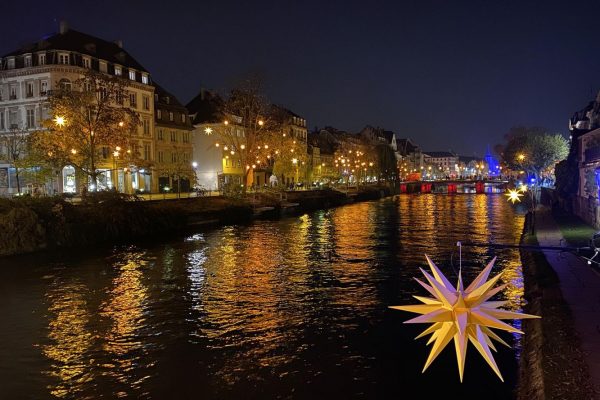 Quai des Bateliers
For a quiet stroll, far from the hustle and bustle of the markets, head for the Quai des Bateliers. You'll enjoy the star-studded walk illuminated with dozens of twinkling stars, offering stunning views of the Cathedral and the market on the terrace of the Palais Rohan.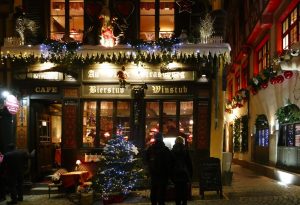 Here's our list of tourist activities and attractions open during the festive season, day by day.
Read more »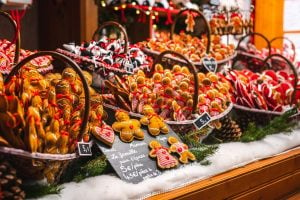 If the magic of the Christmas lights and the majesty of the Great Christmas Tree aren't enough to amaze your kids, here are a few ideas of what to do at the Strasbourg Christmas Market to make the entire family happy!
Read more »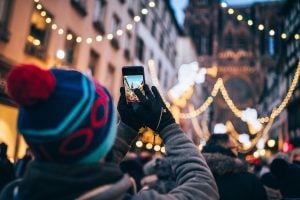 Coming to visit the Strasbourg Christmas Market, but don't know where to start? We'll help you plan the perfect trip with our tips and suggestions!
Read more »