After Tokyo, Moscow, Beijing, Taipei and Seoul, the Strasbourg Christmas Market is going to New York!
From 6 to 22 December 2019, about thirty chalets will be set up next to Bowling Green Park, right at the heart of Manhattan.
It's an opportunity for Strasbourg and Alsace to spread the spirit of Christmas, with its age-old traditions and values of openness, sharing and generosity. This market will also be a chance to promote Strasbourg and Alsace as a destination, both to New Yorkers and to the many tourists who visit the Big Apple during this festive season.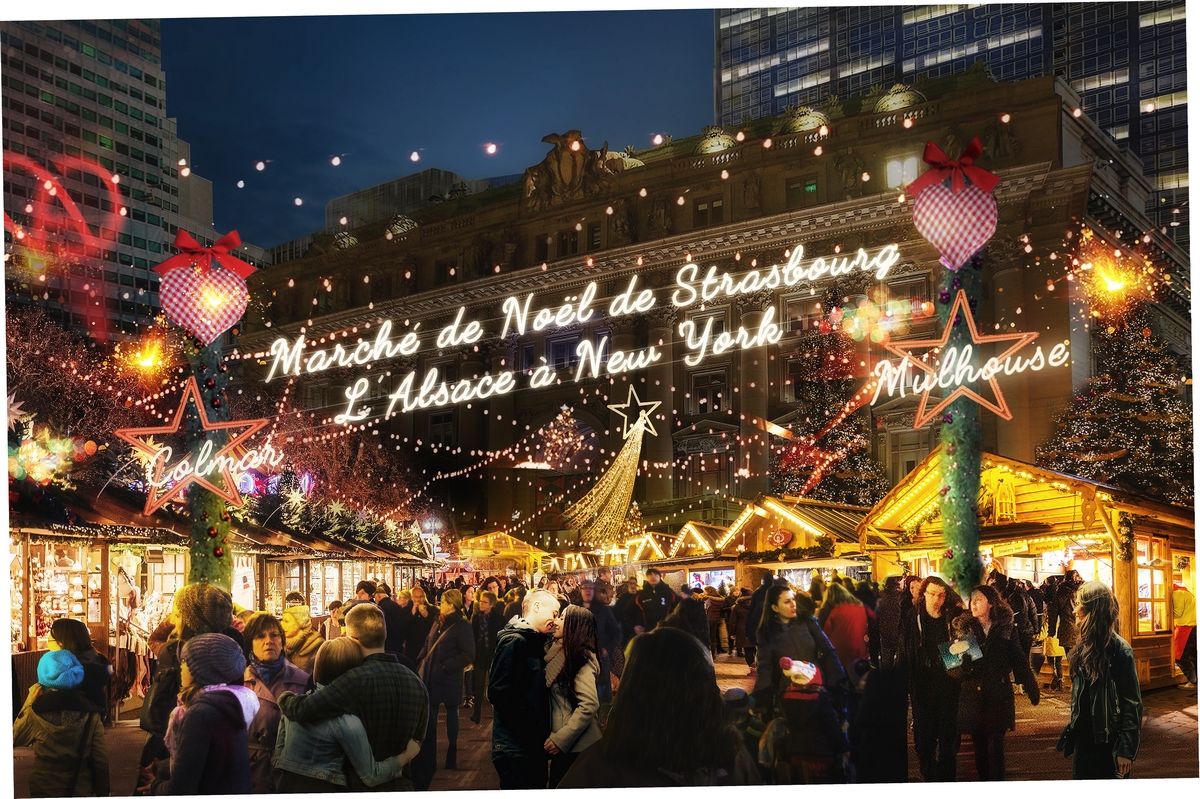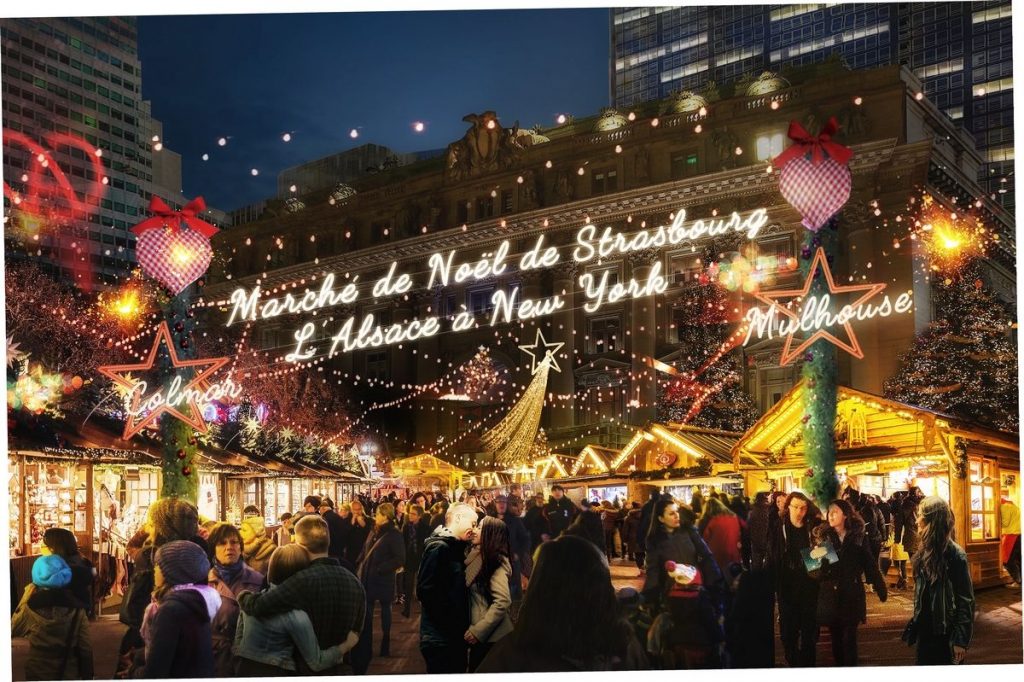 With this in mind, an authentic Christmas market will be set up. In wooden chalets made especially for the occasion by an Alsatian craftsman, the market will feature arts and crafts and delicious Alsatian treats. 
Enchanting decorations and illuminations, like those found in Alsace, will add to the magic of the market.
Decorations
• Le Chalet des Lutins – Handmade elves with knitted clothes
• Coeurs Koch – Fabric hearts
• Au p'tit bonheur – Wooden hanging decorations
• Un si petit monde – elves, Alsatian figures (him and her), storks
• Marino & Co – Small handmade decorative objects
• Christmas baubles by Dulin, Franc'In and Karen Muller
• Table linen from Avenue d'Alsace, Mulhouse Tourist Office
Pottery
• Poterie Beck – Soufflenheim
• Poterie Siegfried-Burger – Soufflenheim
• Poterie Fortune Schmitter – Betschdorf
Delicious treats
• Bredele biscuits made by the Fédération des Boulangers (Federation of bakers)
• Jams by Nicole
• Chocolates by Daniel Stoffel
• Hot chestnuts from Franchi
• Candies from the Confiserie des Hautes-Vosges
• Gingerbread by Mireille Oster
• Gingerbread by Marketa Macudova
Offbeat gifts​
• Bretzel Airlines
• La Cigogne à Colombages