In Strasbourg, the bicycle is king! Exploring France's largest cycle trail network (500 km!), cyclists can discover the town and its surrounding area in original and highly unusual manner as they travel along the canals, through the parks and gardens, and through the town's historical pedestrianised centre.
What's more, anyone keen on a spot of cycling can also take advantage of the numerous possibilities to hire a bike or rollerblades in Strasbourg…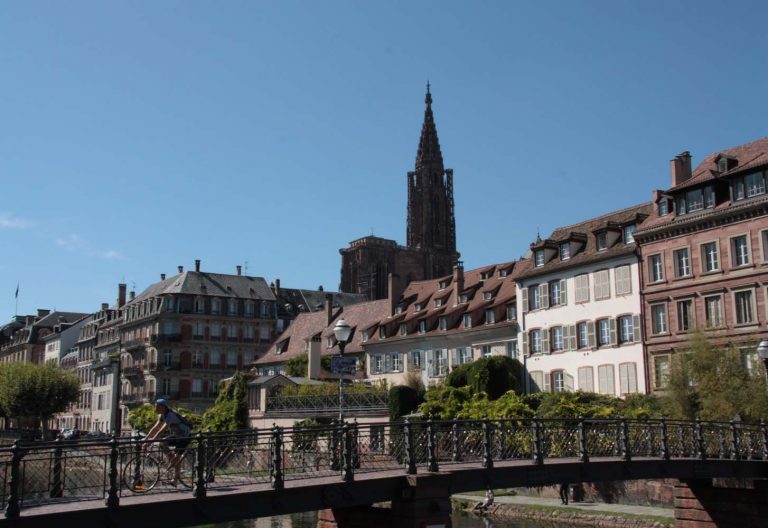 With its 600 km of bike paths covering the entire urban area, Strasbourg is the most bike-friendly city in France, and the fourth most bike-friendly city in Europe. The town is a pioneer when it comes to active modes of transport, such as walking, cycling, etc., and often promotes and encourages a shift away from driving in the city centre and other parts of the city.
Where can we rent or get a bike fixed?