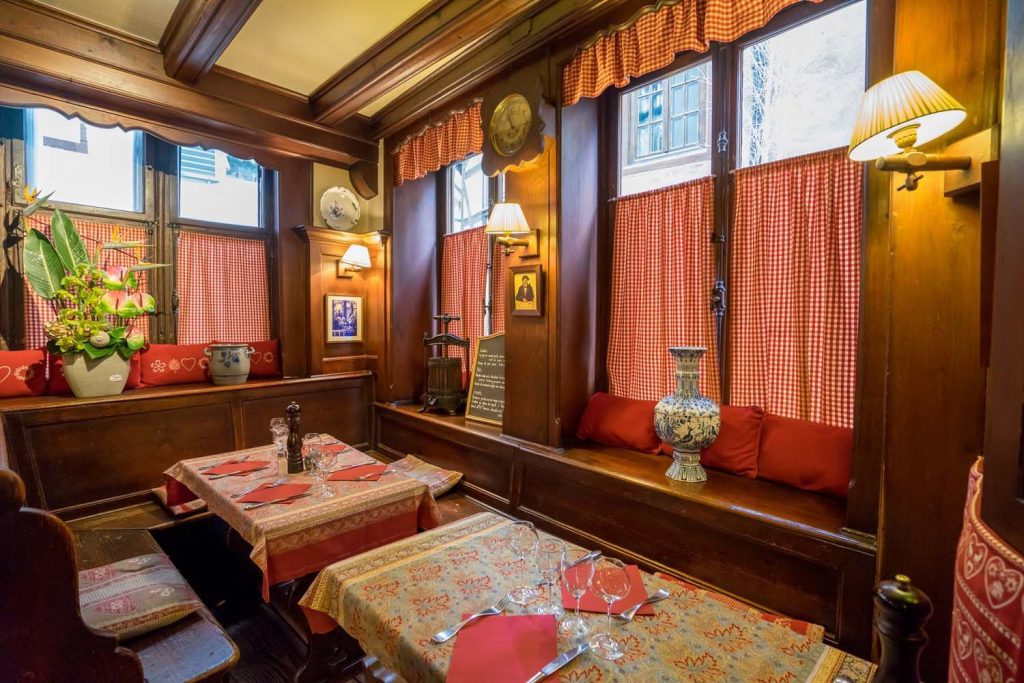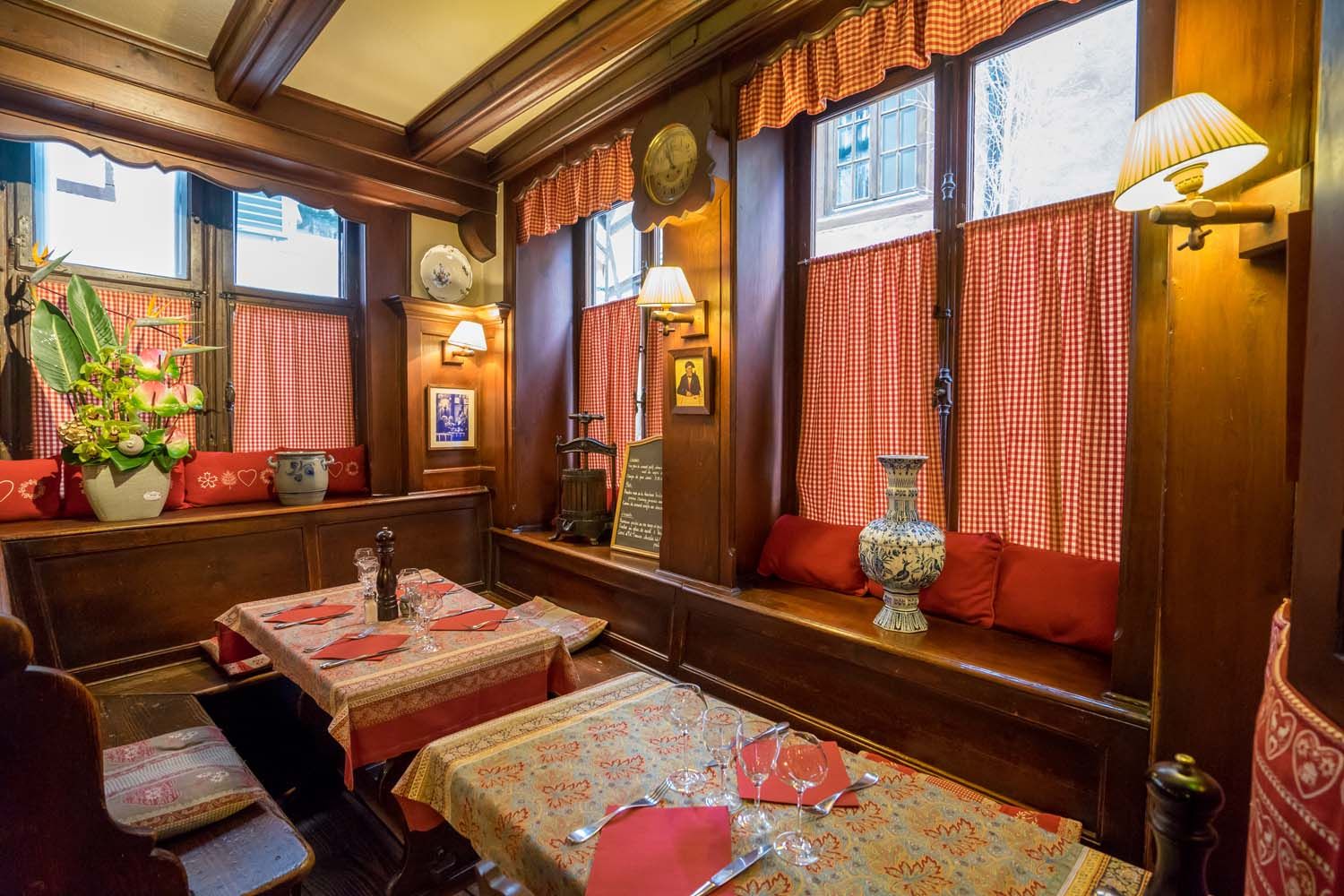 Winstubs are the first ambassadors of generous Alsatian cuisine. Most are in Strasbourg, in the historical quarters. With their typically Alsatian decor, they've all had illustrious patrons grace their tables. They serve delicious, authentic specialities, perfectly paired with the best wines of the region. The atmosphere is always friendly and fun!
Alsace, a land of fine food
In 2021, there are more than 33 Michelin-starred restaurants in Alsace, which makes it one of the regions in France with the most top-notch restaurants. Strasbourg ranks high on this list, featuring numerous fine restaurants.
More generally speaking, Strasbourg offers plenty of choices, from fast food places to very good restaurants, including international cuisine.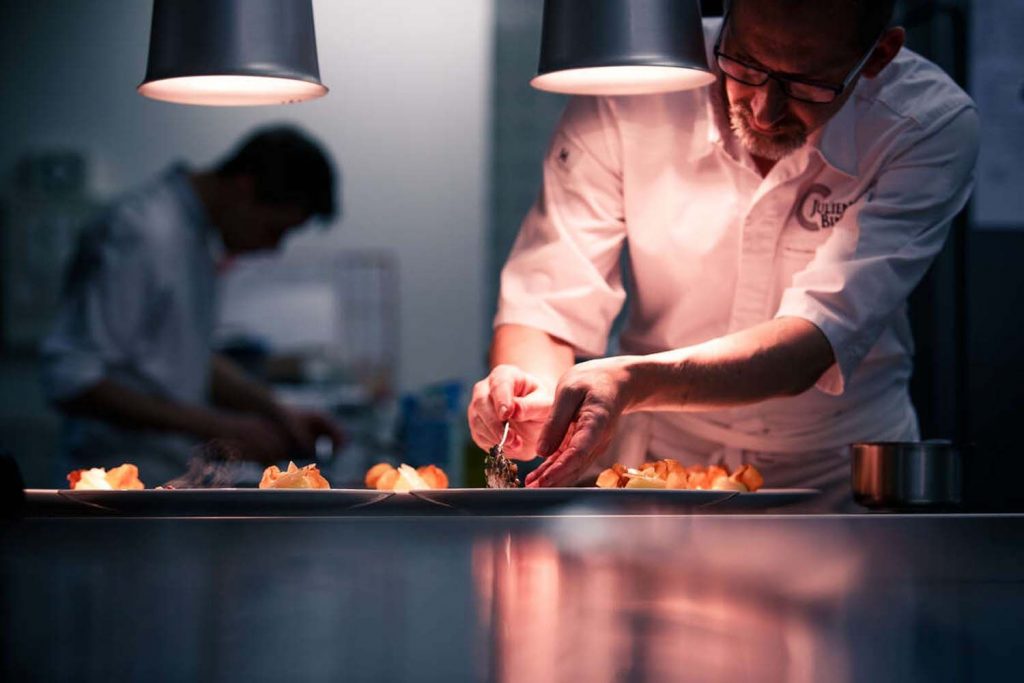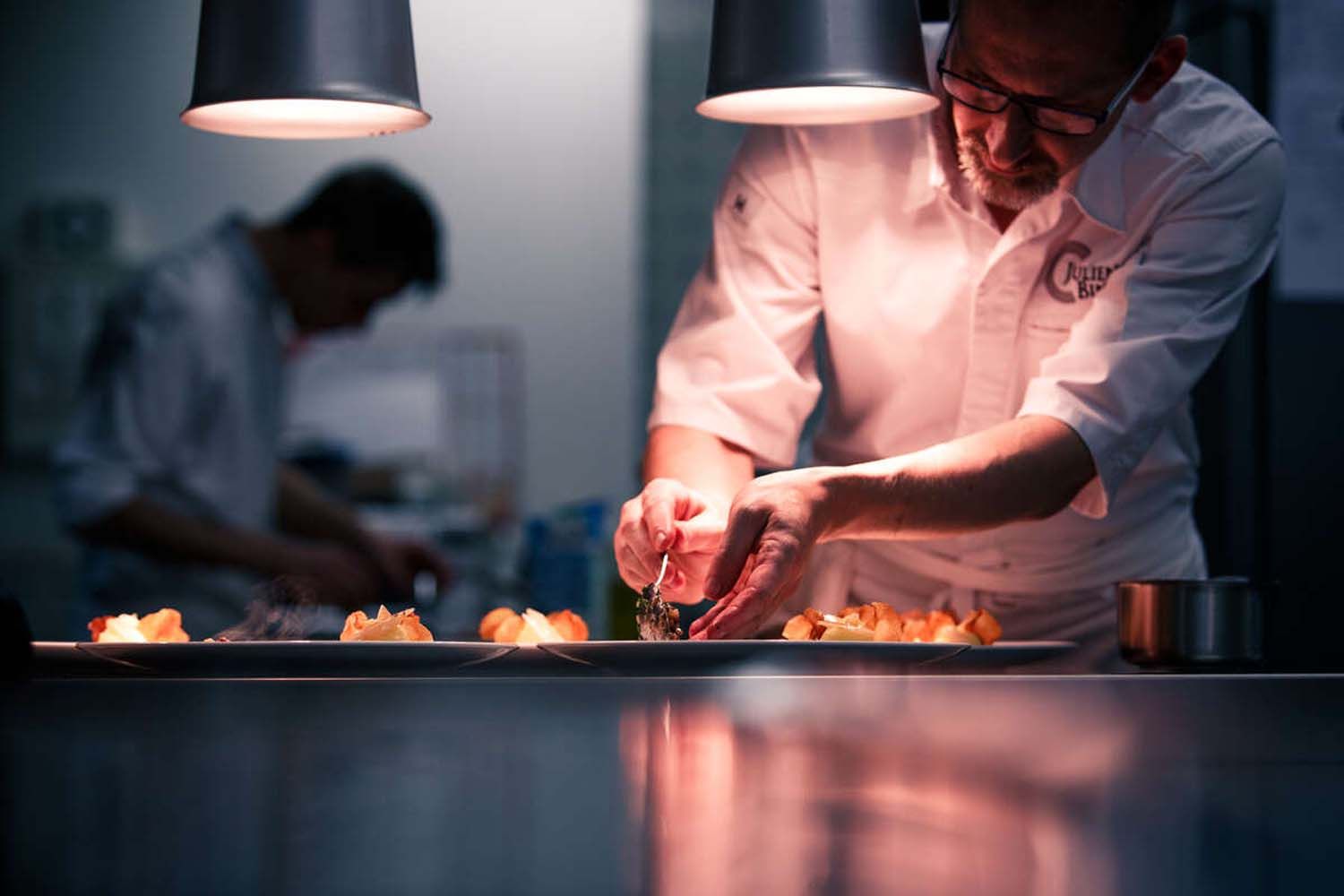 The exceptional Alsatian wine country
The fine white wines of Alsace have acquired a reputation that now extends well beyond France's borders. Alsace produces high quality wines, thanks to its grands crus, small terroirs and a great variety of grapes. And many winemakers have now begun producing organic and natural wines, too. The Alsace Wine Route will take you on an exciting adventure as it winds its way through the beautiful Vosges foothills. Wine lovers will discover some wonderful wines as they explore the route, including some surprising reds.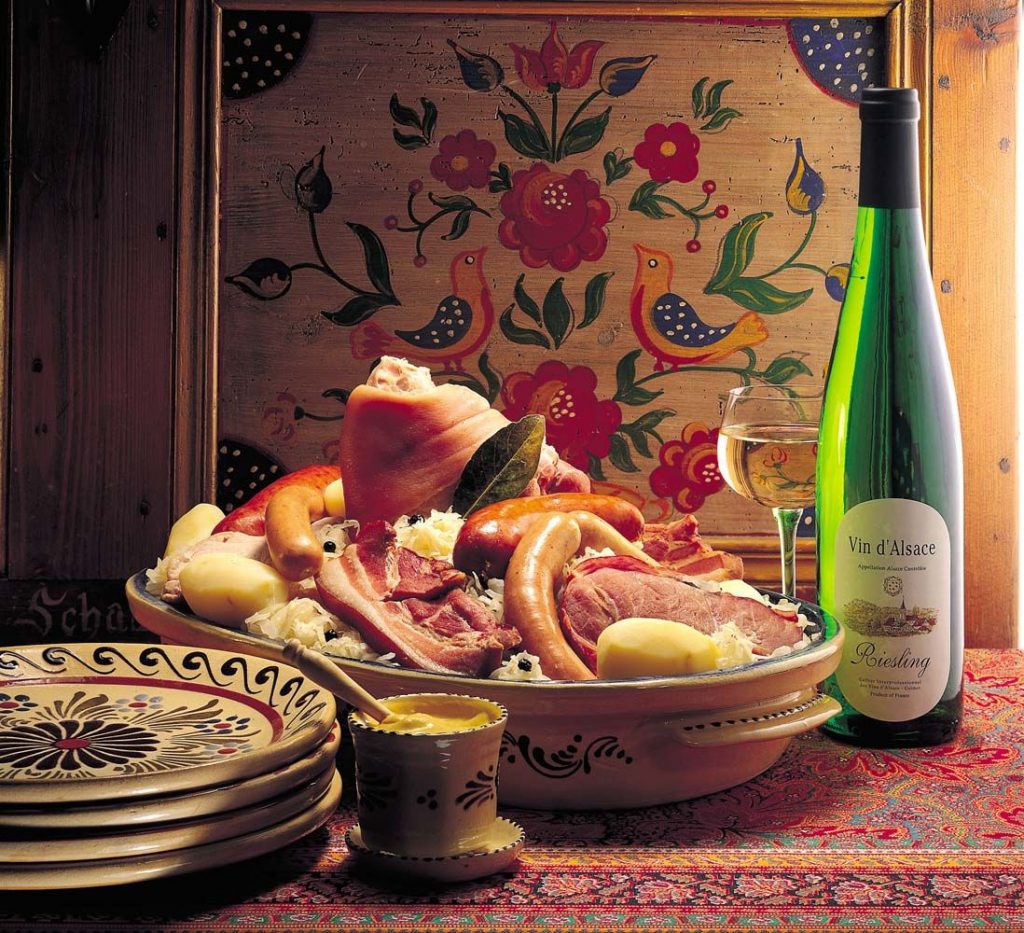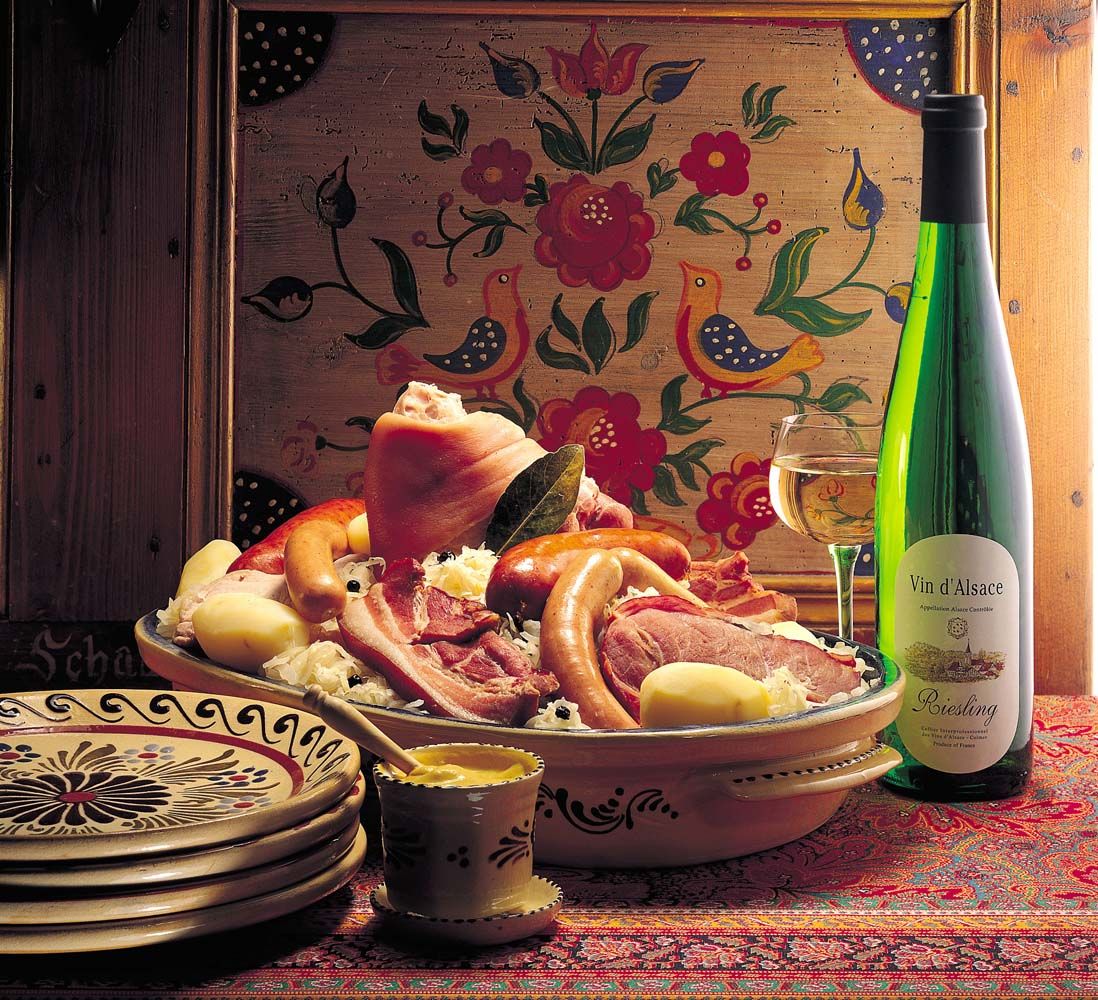 You can hardly go to Strasbourg without enjoying some traditional choucroute, an iconic dish. A few restaurants in Strasbourg have built up a great reputation for themselves with this speciality. The tarte flambée, served all-you-can-eat, is another local speciality you'll want to try. In Strasbourg, people traditionally share this dish as an evening meal.
Other specialities you can enjoy in Strasbourg
Baeckeoffe
A succulent, slow-baked traditional dish made with three types of marinated meat and potatoes
Spätzle
Alsatian noodles, often served as a side dish with jugged hare, game meat or any other type of meat cooked in a sauce
Lewerknepfle
grandma's old-fashioned liver dumplings,
Le Foie gras d'Alsace
Alsatian foie gras is a wonderful starter, especially when it's paired with a glass of late harvest wine…
What specialities should you bring home from Strasbourg?
When it comes to pastries, there's a seemingly endless number of variations of brioche: kougelhopf is the most famous, and it travels well. The famous bredle are little biscuits that come in countless shapes and sizes, made a few weeks before Christmas, for yourself or as gifts.
As for deli meats, Alsace offers an incomparable selection. Strasbourg's best artisan butchers' shops, delicatessens and caterers guide their customers with great skill. And of course, to fully enjoy these delicacies, you'll need a few good bottles of Alsace wine, selected from the best wine merchants.