Discovering Strasbourg, differently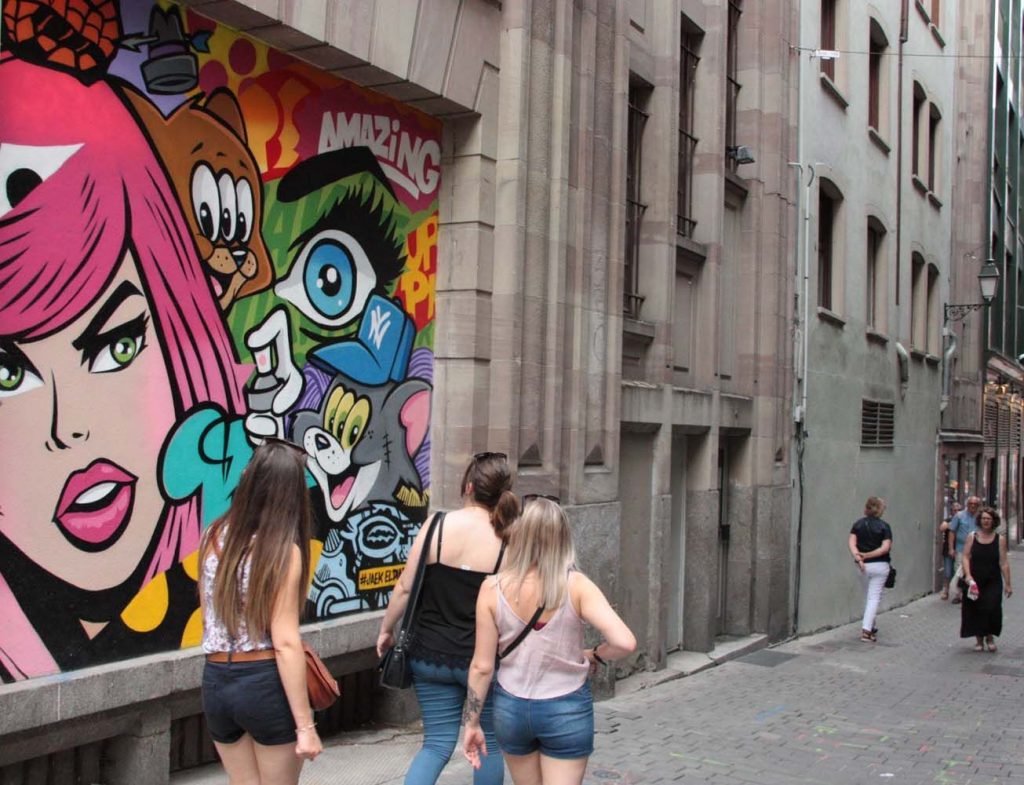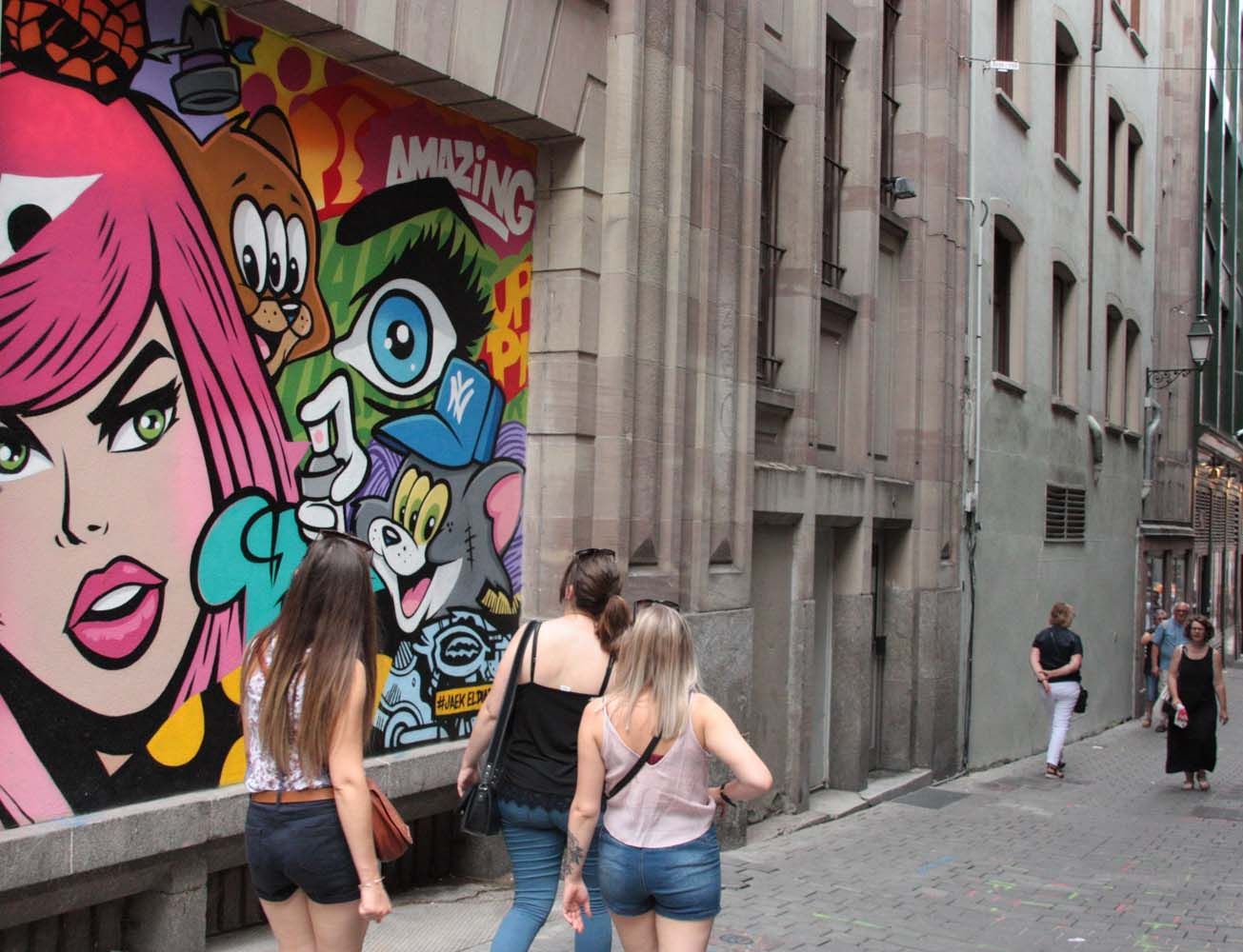 Follow a street art trail
Street art now has a strong presence in Strasbourg. In cooperation with the city, a few artists express their vision in various districts. In 2018, the famous New York artistic collaboration FAILE created an ephemeral mural covering 1,000 sq. metres of the exterior walls of the Museum of Modern and Contemporary Art. The works are indicated on the interactive, participatory street art map, allowing visitors to discover Strasbourg's best street art spots. Go on a self-guided walking tour and discover them all!
Theme tours with the Tourist Office
With the aim of introducing visitors to every facet of Strasbourg, even the least familiar ones, the Tourist Office offers tours on various themes, all year long: Discovering Extraordinary Strasbourg, Romantic Strasbourg, Art Nouveau and Art Deco in the Old Town, Amazing Facades, Little Squares in Old Strasbourg, and more! Check the schedule for more theme visits during your stay!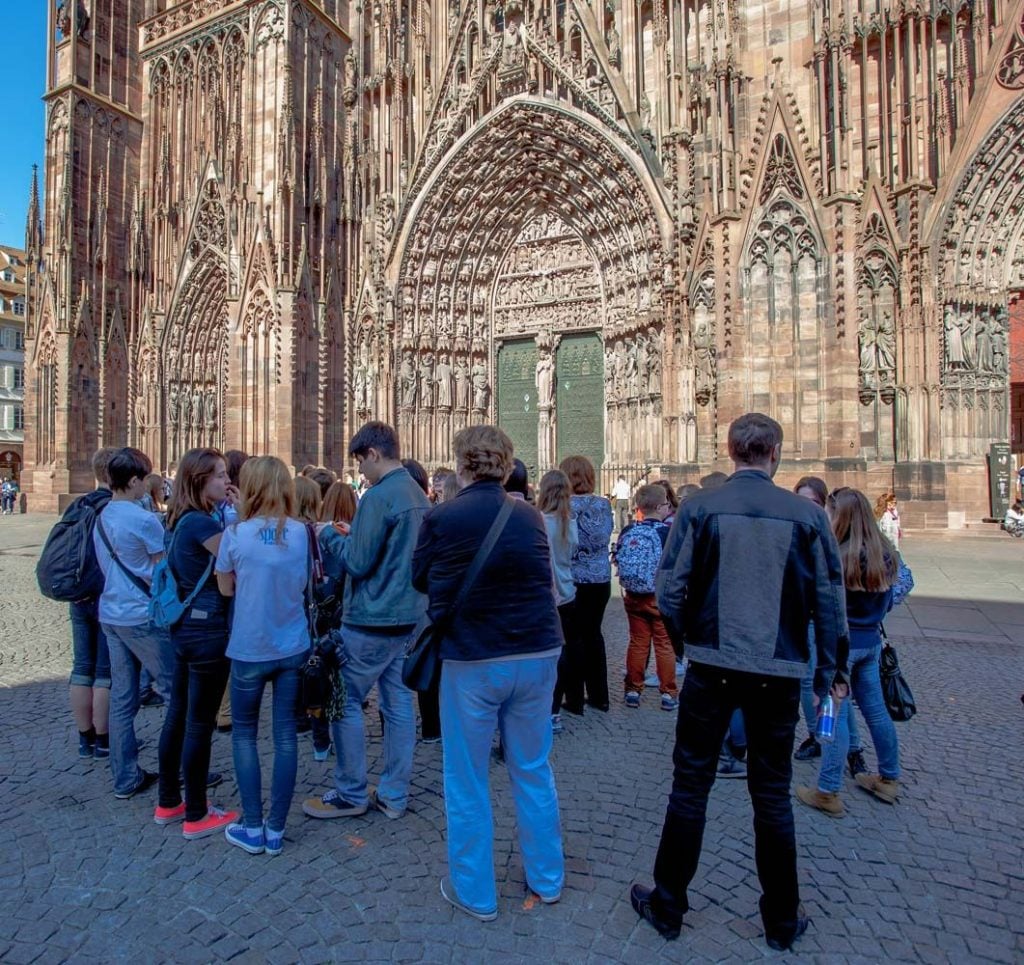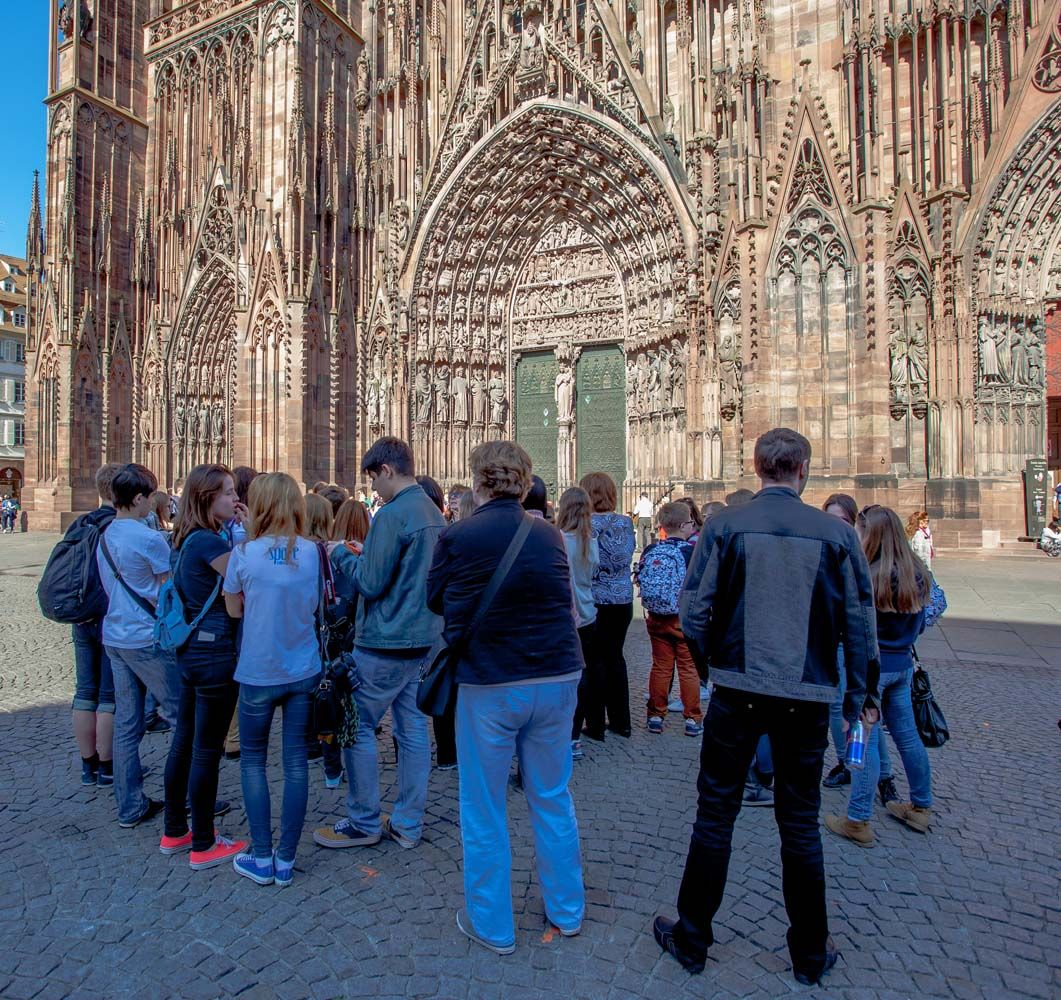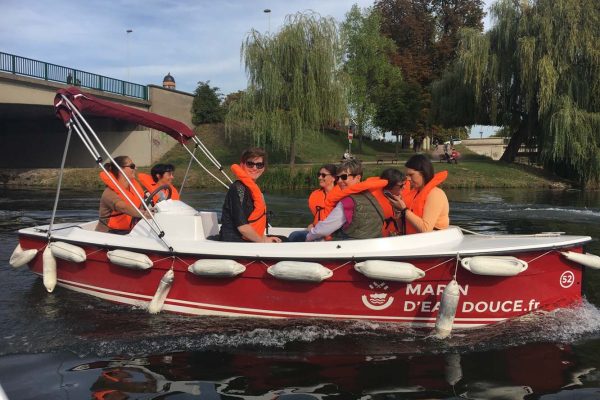 Are you a sailor at heart? You can explore Strasbourg from the Ill River, at your own pace and as you like, by hiring a license-free electric boat. Several routes are possible. Get more information from Captain Bretzel and Marin d'Eau Douce.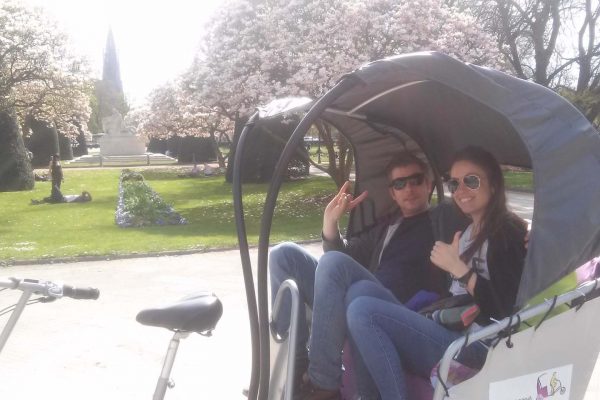 Fancy a bike ride through Strasbourg, without making any effort? Take a ride in a pedicab and listen to commentary about the city, from the old town to the European institutions. Several packages are available : Cyclorama.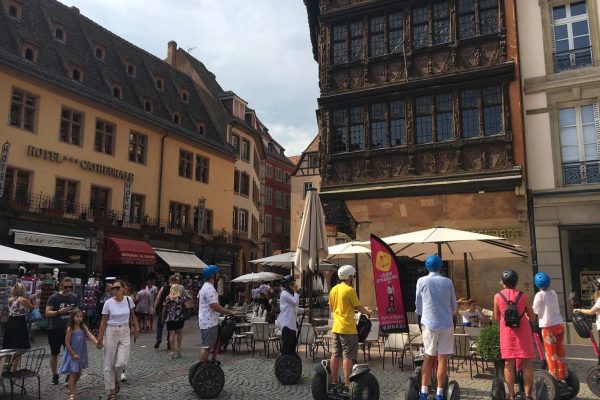 To add a big dose of fun to your exploration of Strasbourg, why not tour the city on a Segway? Several tours are offered; get more information from One City Tours.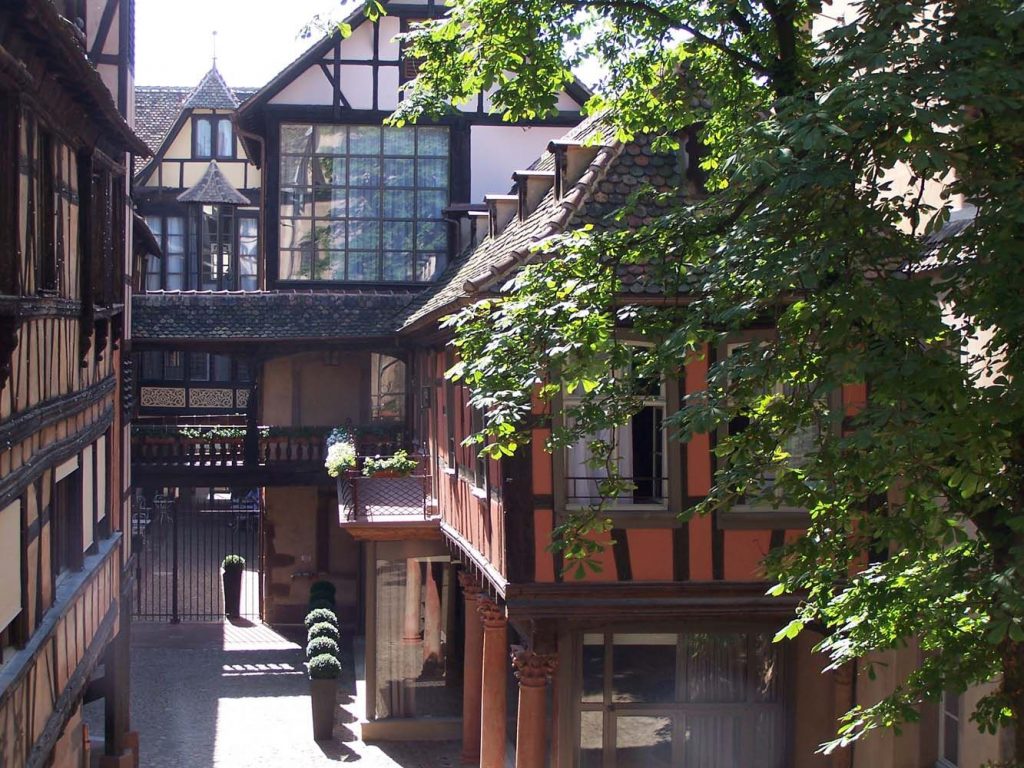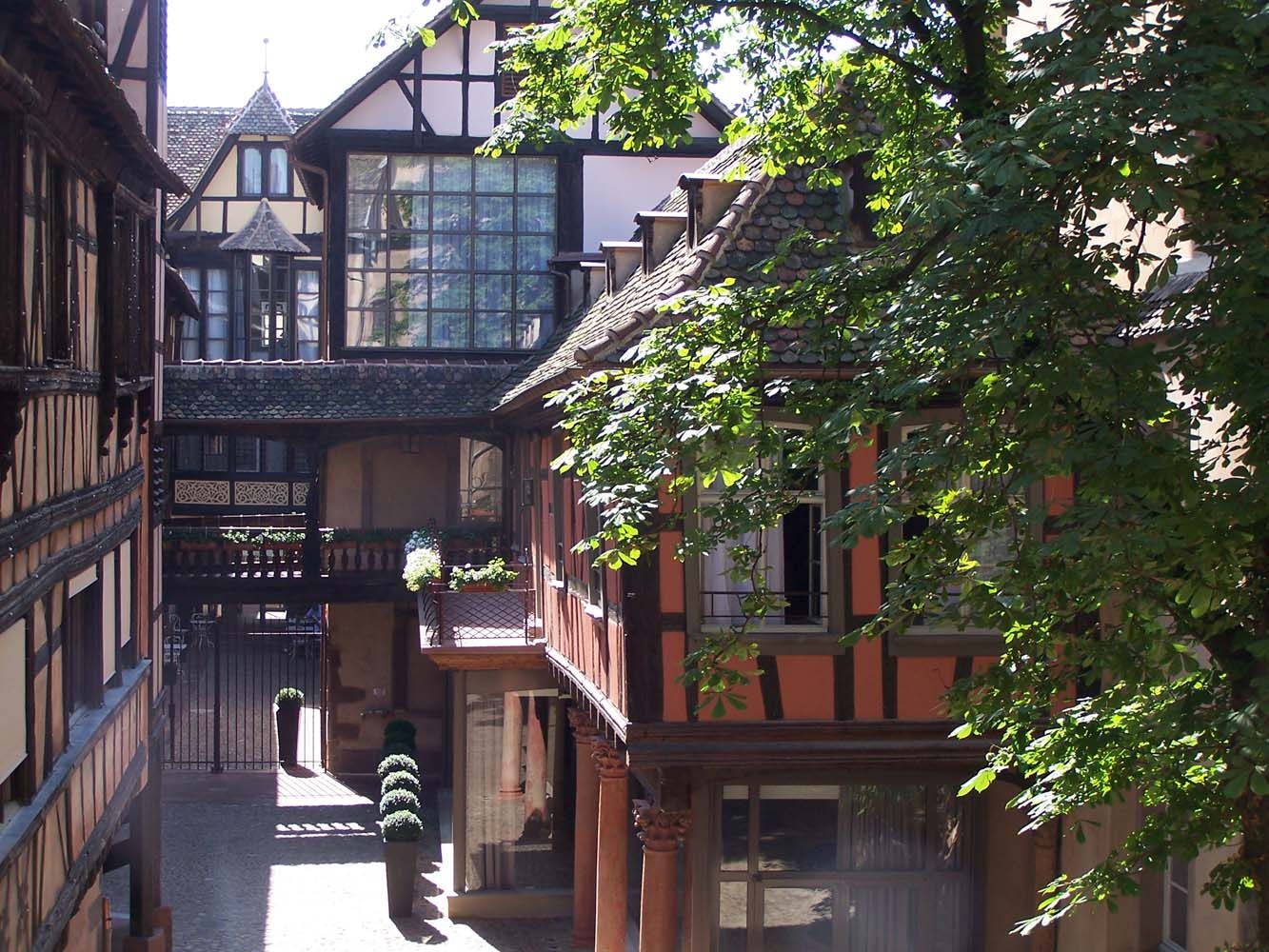 Crow Courtyard is located at no. 1 Quai des Bateliers, five minutes from the cathedral. It can be reached through an archway – blink and you'll miss it. It features an exceptional Renaissance ensemble. Woodwork is everywhere; the woodwork in the passageway is a prime example of its kind. This former post house with its rich history is now a superb luxury hotel.
Historic Wine Cellar of Strasbourg Hospital
Truly one of a kind, the Historic Wine Cellar of Strasbourg Hospital is very discreet, located inside of the hospital. Under remarkable vaulting, this magnificent wine cellar contains about sixty oak barrels from the 18th and 19th centuries. The biggest one contains 267 hectolitres! Some are feats of workmanship, featuring an egg-shaped front, an oval rear side or a perfectly round shape. The barrels contain the best wines of winegrowers who age their wines in the cellar, including Riesling, Gewürztraminer, Pinot and others, all sold in the shop.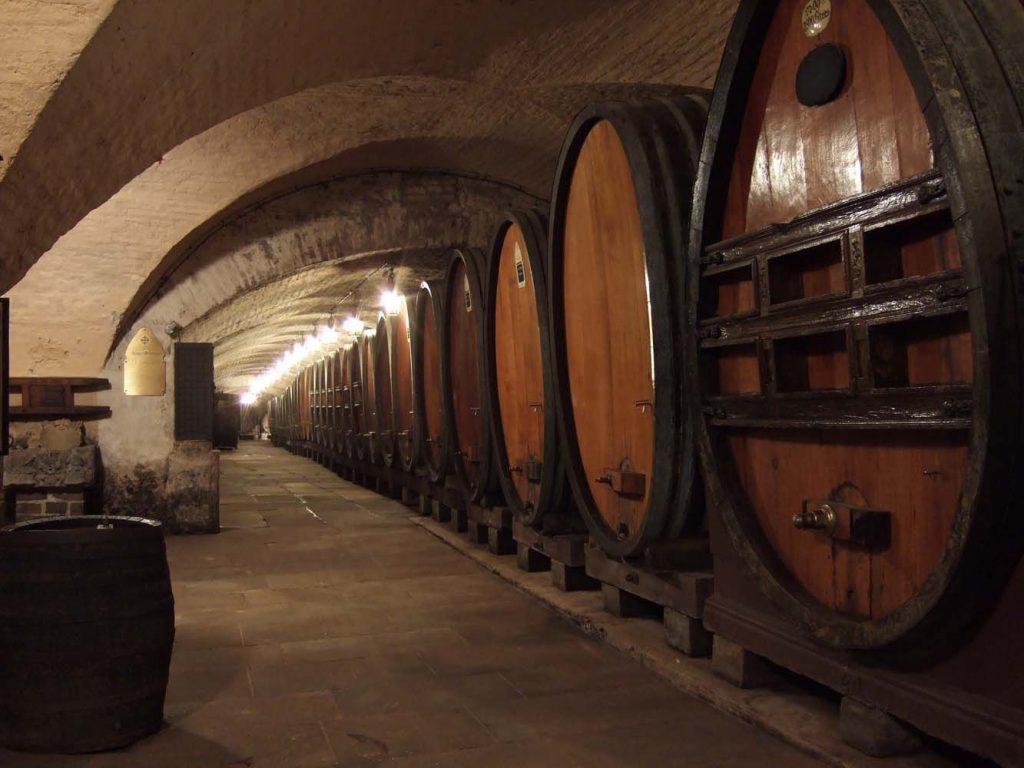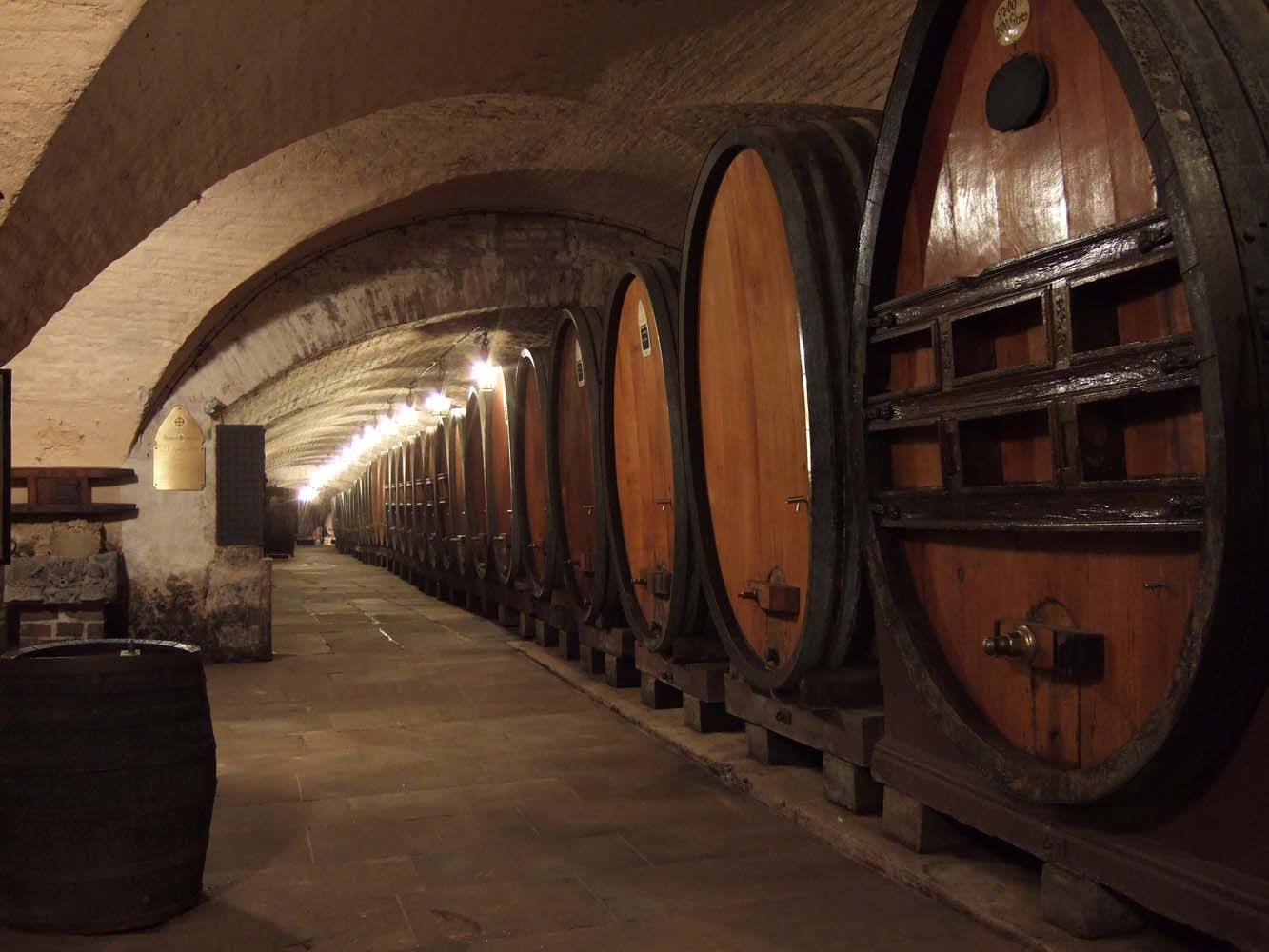 In the Neustadt, at no. 10 Rue du Général Rapp, you'll find the Egyptian House. This building (circa 1905) features a facade adorned with a surprising combination of Art Nouveau (late 19th and early 20th century) and Orientalism. It has countless details, including a large Egyptian mural. In the middle of a row of ordinary residential buildings, this house is noteworthy, and rather surprising!
A stroll through the gardens of the European Court of Human Rights will move you through time and space. Indeed, you'll see a piece of the Berlin Wall, the first panel of which was given to the Council of Europe by the Mayor of Dresden.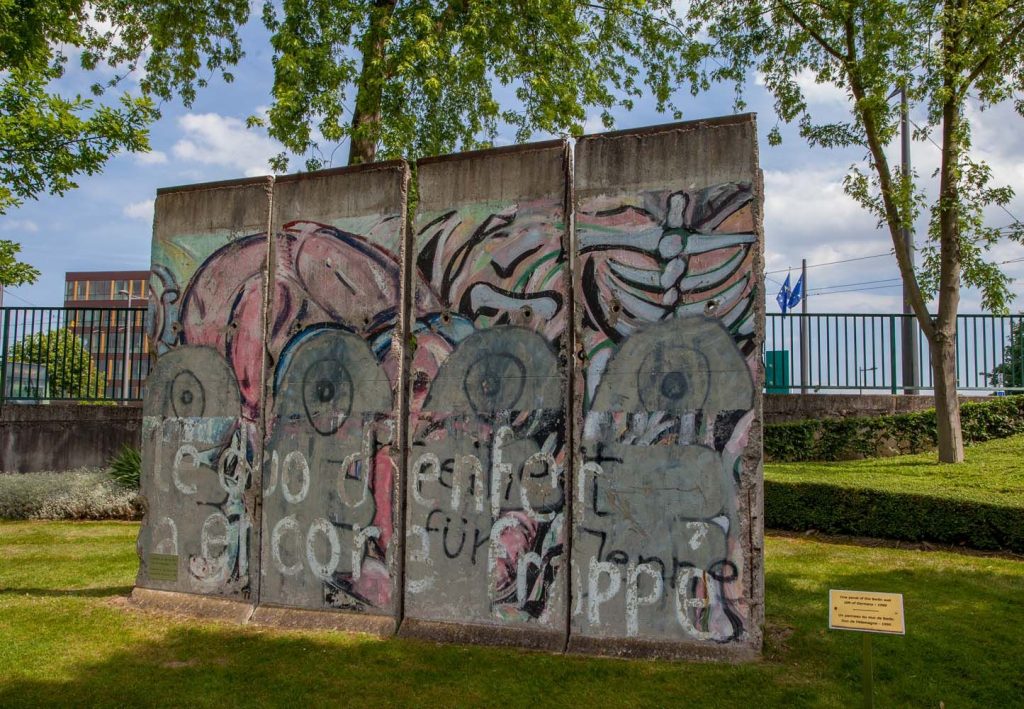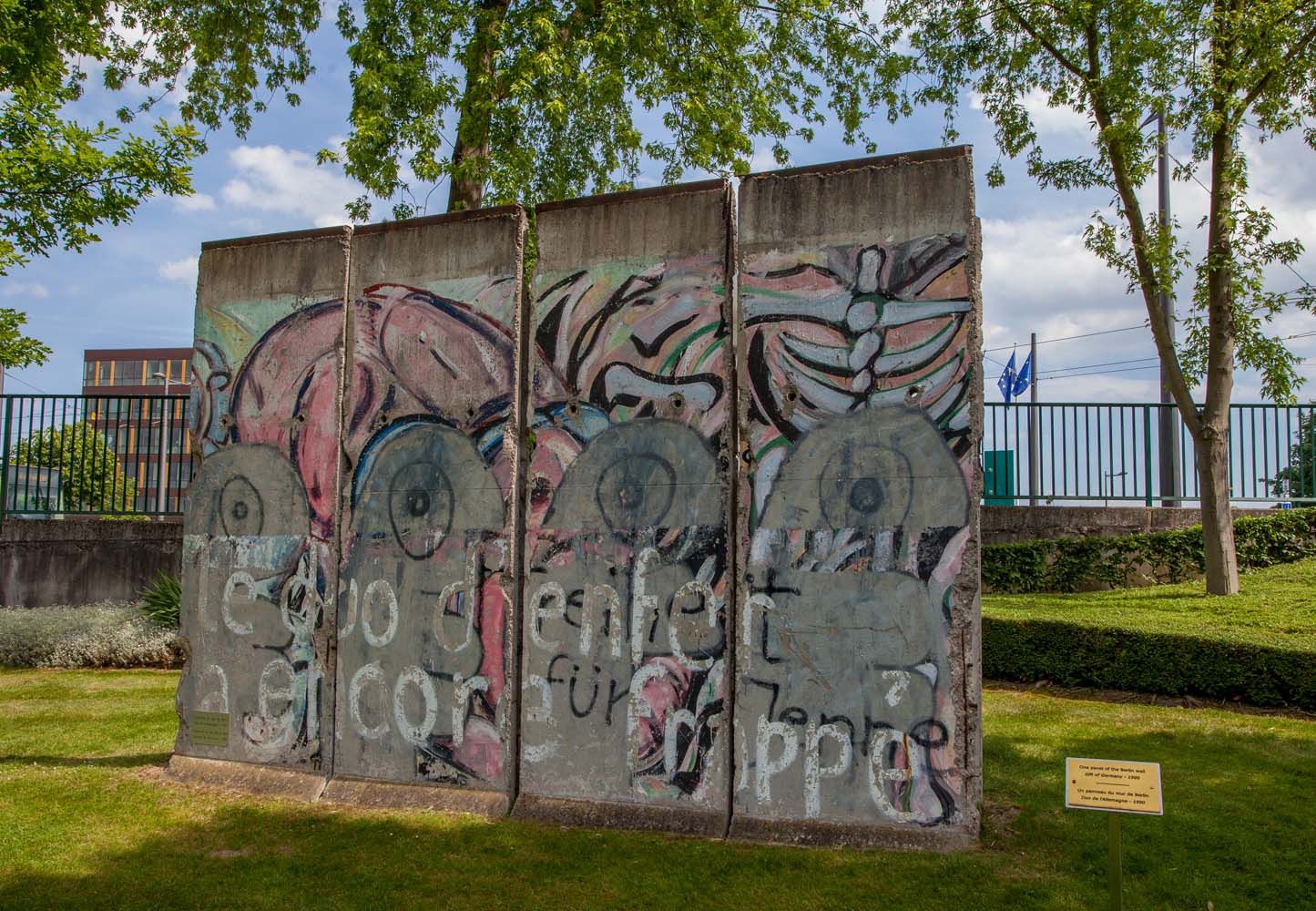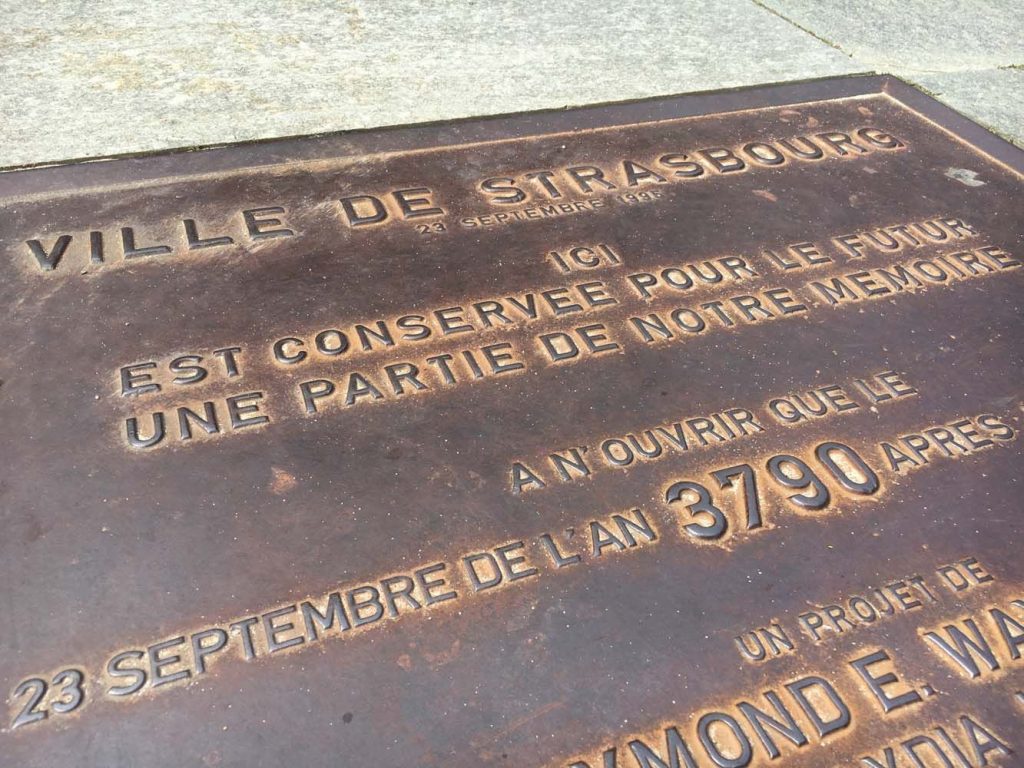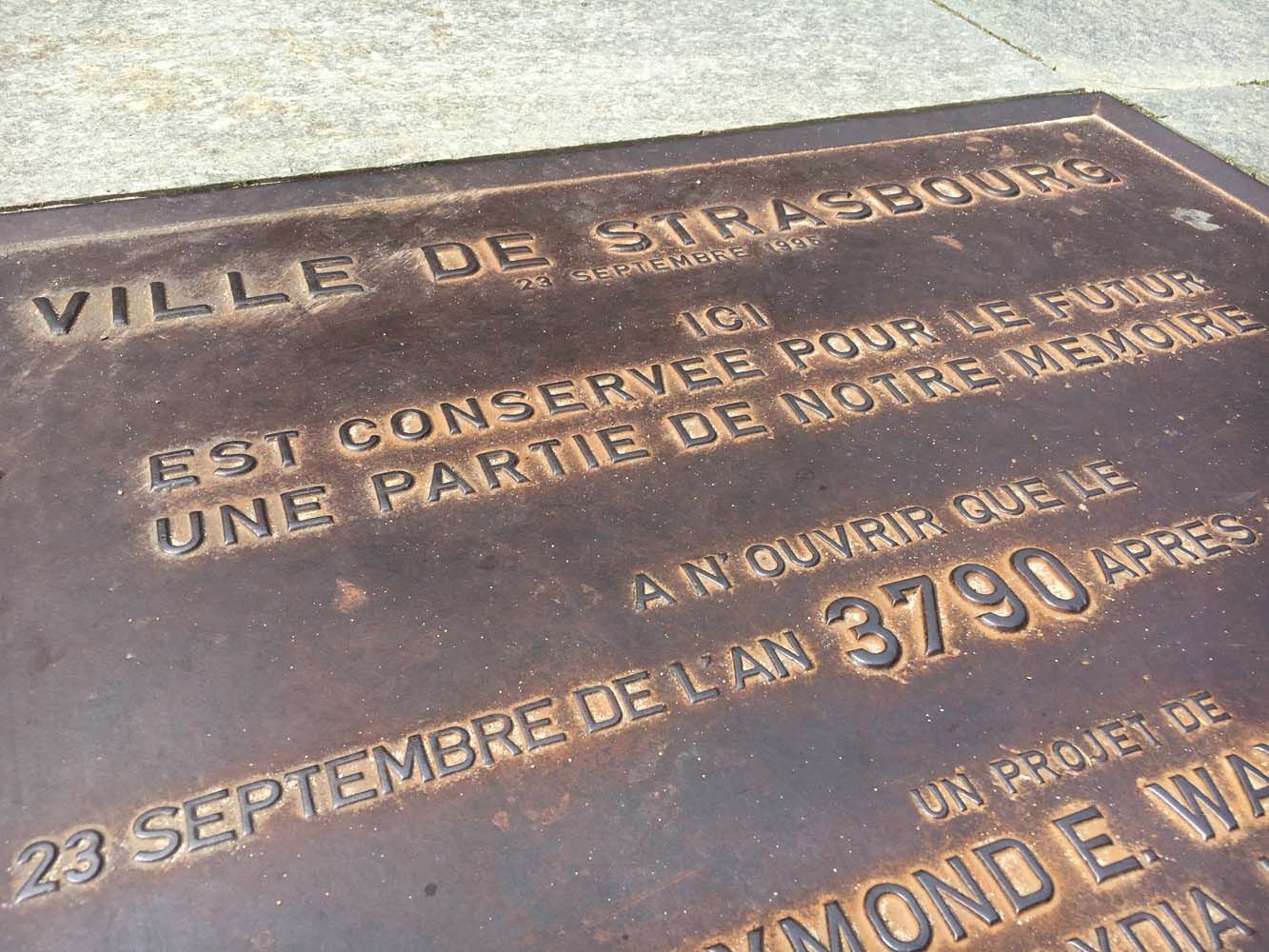 If you walk across Place du Château Square, right near the cathedral, you might not look at the ground. But you should! If you do, you'll see a monument of "future archaeology", the Vault for the Future (Caveau du Futur). Sealed in 1995, this concrete bunker (on top of which is placed a bronze plaque) contains fourteen vats that are supposed to be opened on 23 September 3790. Beer, pretzels, wine, a computer, medical documentation, holy books, a ball from the RC Strasbourg football club, even vacuum-packed gourmet dishes and other items were placed inside by Strasbourg residents and visitors to the city.
At the end of Place Broglie Square, right near the opera house, stands the Fountain of Janus, built in 1988 by Tomi Ungerer for the two-thousandth anniversary of Strasbourg. This fountain with two faces, in the shape of an aqueduct, conveys the Roman origins of Strasbourg and symbolises the duality of the city's Franco-German identity.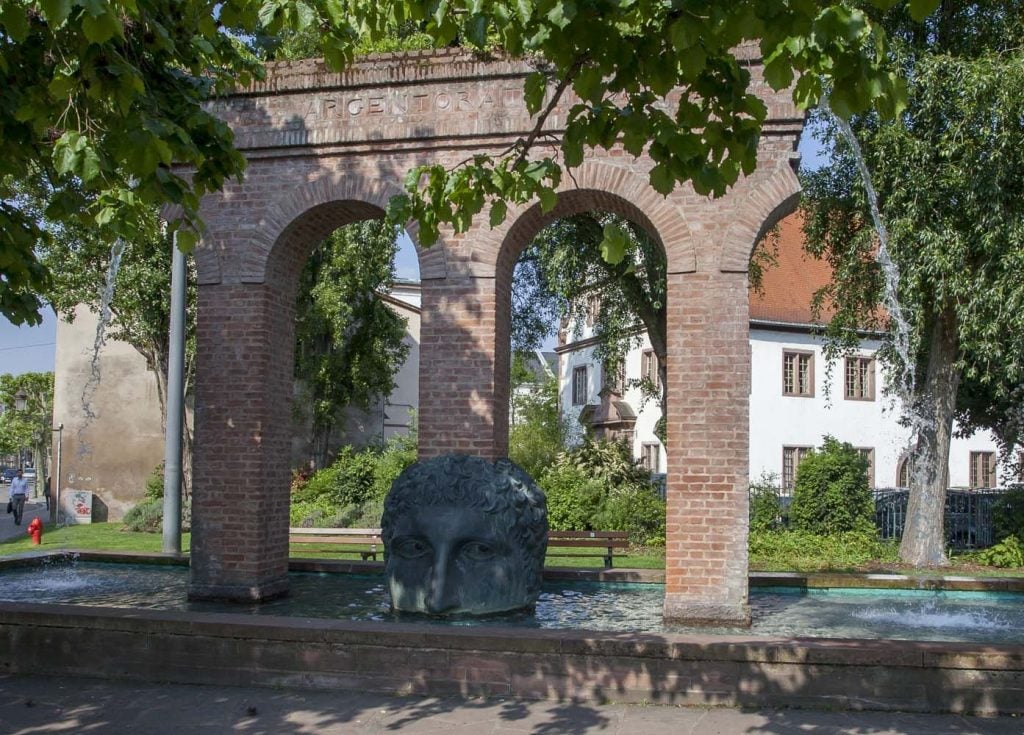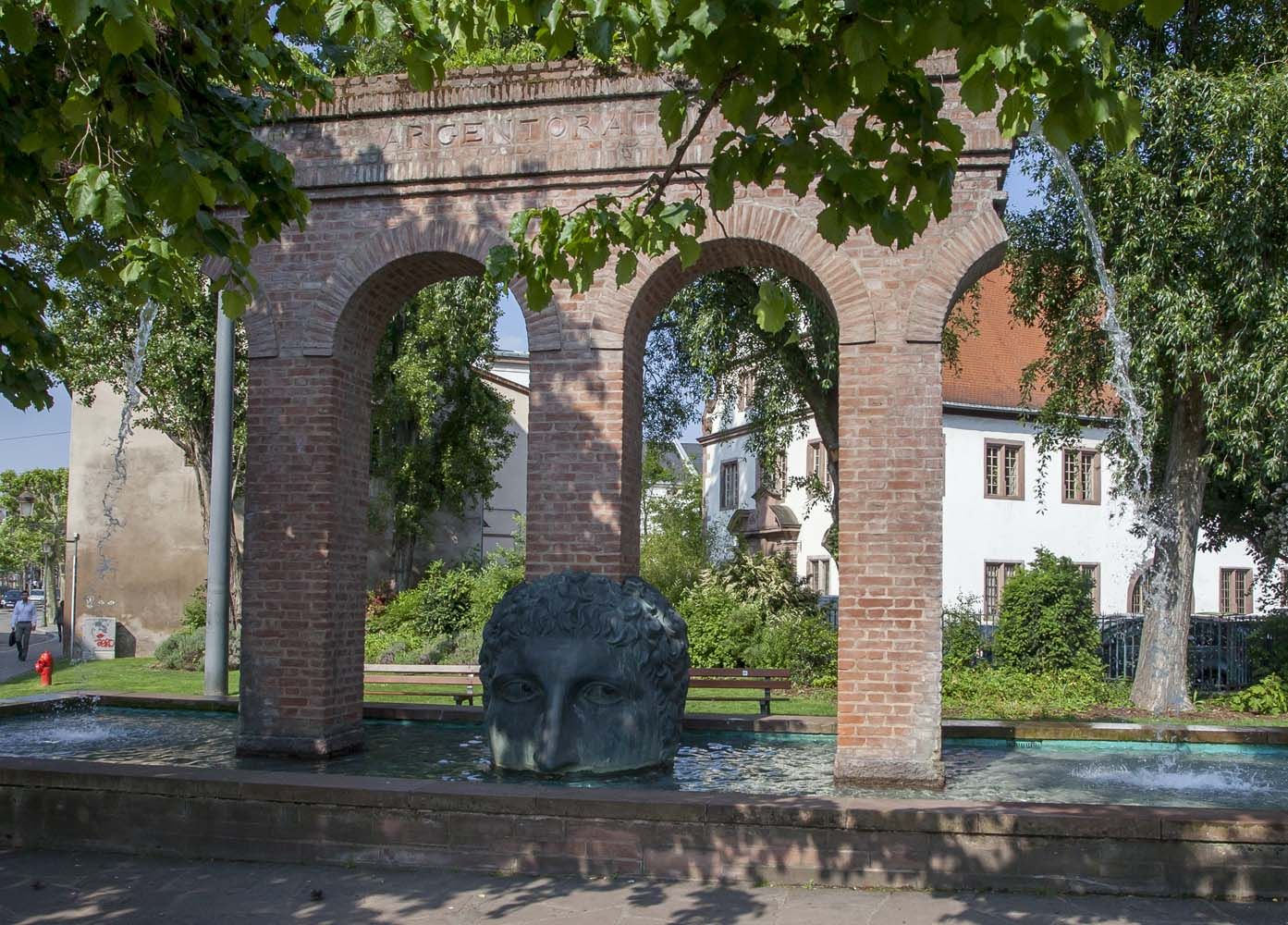 The Voodoo Museum – the only one of its kind – is one of the city's many museums. It is located in a remarkable former water tower built in a massive architectural style, soon after the annexation in 1871. The museum has the largest private collection of West African voodoo objects, from Ghana, Benin, Togo and Nigeria. The objects are staged to present the story of voodoo culture, which is relatively unknown despite having always existed in a community of 200 million people, according to some specialists. You're sure to get a change of scenery!
MM Park, a military museum specialising in World War II, is located in La Wantzenau, northeast of Strasbourg. It features two private collections and is one of Europe's largest museums on this theme. You'll be able to see weapons, uniforms, more than 120 vehicles, an aircraft and even a German E-boat afloat.
Located at the production site of the Schaal factory in Geispolsheim, southwest of Strasbourg, the Secrets of Chocolate Museum lets you roam around and discover the history of chocolate and the secret of how it's made. A fun activity, including a chocolate-tasting session!
Want to have some fun while you explore Strasbourg? Then treasure hunts are just the thing for you! 
You'll see Strasbourg as you've never seen it before :
Conduct an investigation,
Test your grey cells and your sense of orientation,
Set off to search for a secret recipe in the streets of Strasbourg, 
Stimulate your sense of observation!