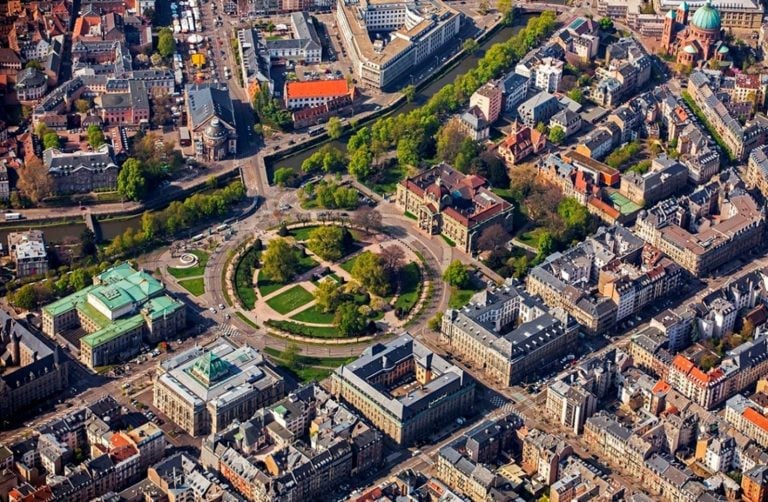 An unparalleled urban creation
Designed to make Strasbourg a showcase of Prussian power, Neustadt is unique for its impressive squares and wide, spacious avenues lined with trees, as well as a perfect combination of monumental proportions and a keen sense of landscape. This remarkable post-Haussmann district features a certain amount of architectural extravagance, gleefully mixing Italian Neo-Renaissance, Neo-Gothic and Art Nouveau styles. After the destructive aftermath of the Second World War, the district stands as one of the last examples of late 19th-century German architecture.
Built to be the new political and administrative centre of the city, this circular plaza connects Grande Ile to the Neustadt District. It features a park and a remarkable set of monuments, including the Palais du Rhin. Originally constructed as a residence for the emperor, this monumental building with a domed roof has served various purposes since, including as a military hospital. Since 1920, it has housed the Central Commission for Navigation on the Rhine, for which it is named.
To the east of the plaza, you can admire the National and University Library, which also features a majestic dome. The second-largest French library in terms of the number of books, it contains more than 3 million documents.
Right next to it, you'll see the National Theatre of Strasbourg, formerly the Landtag, Palais de la Diète d'Alsace-Lorraine.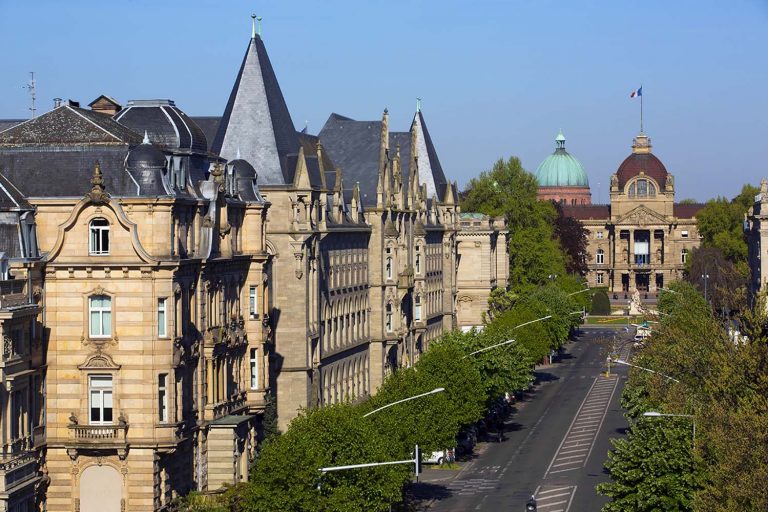 Linking power and knowledge between the Palais du Rhin and the Palais Universitaire, an imposing building in the Italian Renaissance style, this long avenue was designed to be Strasbourg's version of the Avenue des Champs-Élysées in Paris. This very wide avenue is lined with townhouses with pleasant little front gardens between the house and the street. It also features the monumental Hôtel des Postes, in the Neo-Gothic style.
After housing France's largest active post office for more than a century, the building is currently undergoing a dramatic transformation. Large-scale renovations are being undertaken to convert the building into housing units, a retirement residence, a brasserie-restaurant and, fittingly, a post office, to be completed by 2021.
Nearby, the International School of Pontonniers, formerly an imperial girls' secondary school, is worth a detour.
Across from the Palais du Rhin, the Palais Universitaire was designed to be a modern university, modelled on the one in Berlin. All around this Neo-Renaissance building, you'll find 36 statues of scholars and scientists – mostly German. After going up the steps, explore the interior, especially the magnificent Aula (Great Hall). A black granite statue of Ramses II is a reminder that the Chair of Egyptology at the University of Strasbourg is the oldest one in France. This place of knowledge also features a botanical garden and an observatory.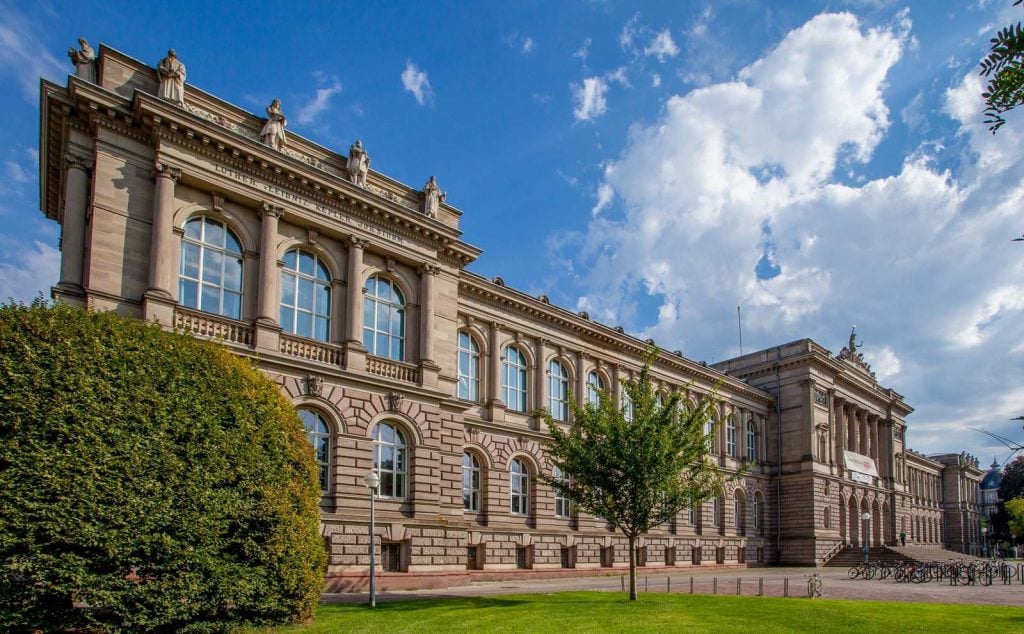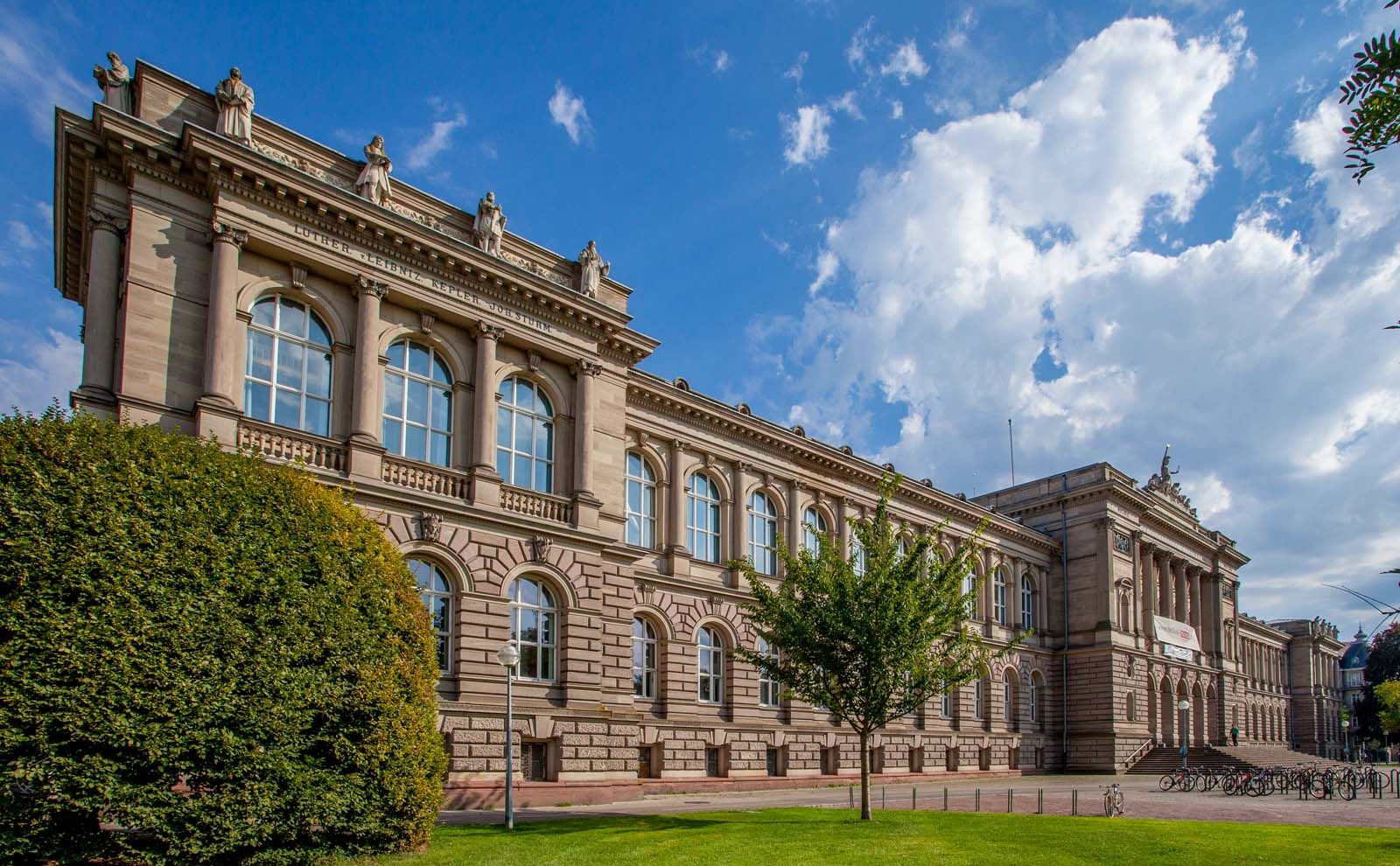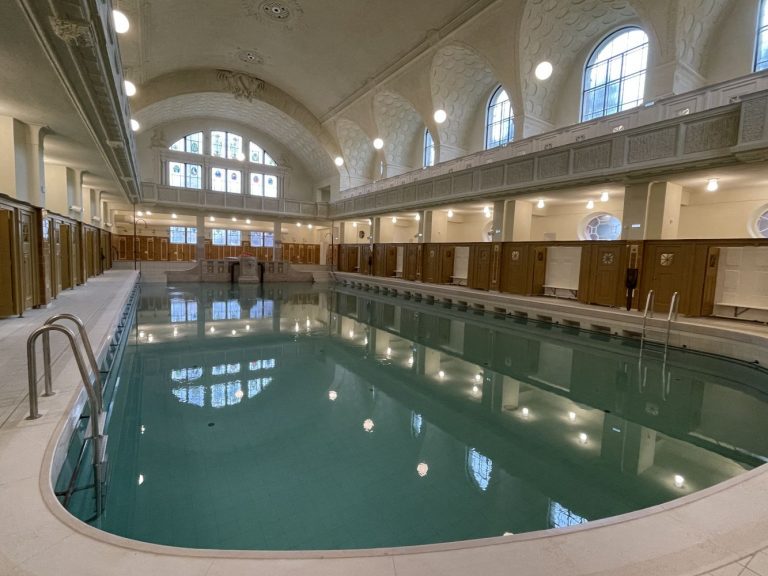 This building, listed as a historical monument, was constructed between 1904 and 1911 by architect Fritz Beblo. In the Neo-Classical and Neo-Baroque styles, this one-of-a-kind swimming pool complex features two pools, showers and Roman baths, all in a splendid setting. Its use of marble and copper, its stained-glass windows and its decor, inspired by antiquity, provide visitors with an absolutely remarkable experience.
The architectural mix of the Neustadt District includes some fine homes in the Art Nouveau style. As you stroll through the area, you'll get glimpses of some magnificent examples. Our selection of buildings not to miss: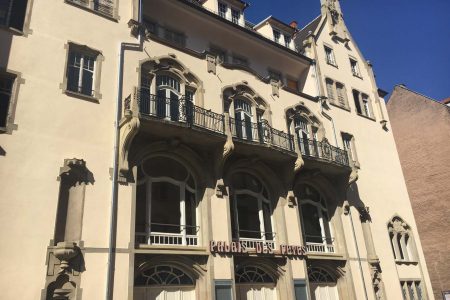 Palais des Fêtes
Rue Sellénick
one of the first examples of Art Nouveau in Strasbourg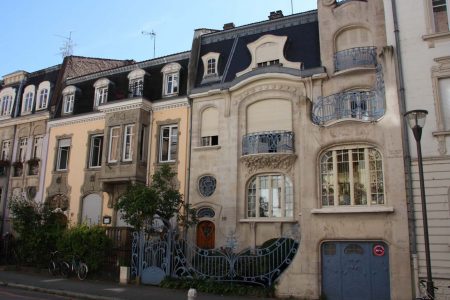 Villa Brion
22 rue Sleidan
the most developed example of the Jugendstil movement in Strasbourg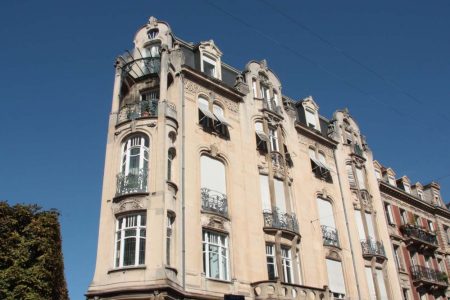 Immeuble de Rapport
22 rue du Général de Castelnau
the finest Art Nouveau building in Strasbourg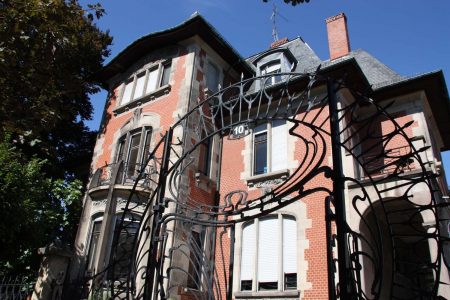 Villa Knopf
10 rue Schiller
between Renaissance and Art Nouveau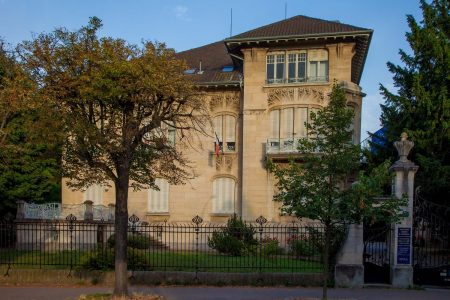 Italian Villa
76 allée de la Robertsau
an imposing villa originally built for the brewer, Schutzenberger.