Fun activities for young children
Want to have a nice time exploring Strasbourg with kids? You bet! Here's a review of fun things to do around town.
All of the museums in Strasbourg are free for visitors under 18 years old. What's more, they offer entertaining activities for kids to do on their own, all year long. Although all of Strasbourg's museums are interesting, some of them might be more appealing to young people. Our selection: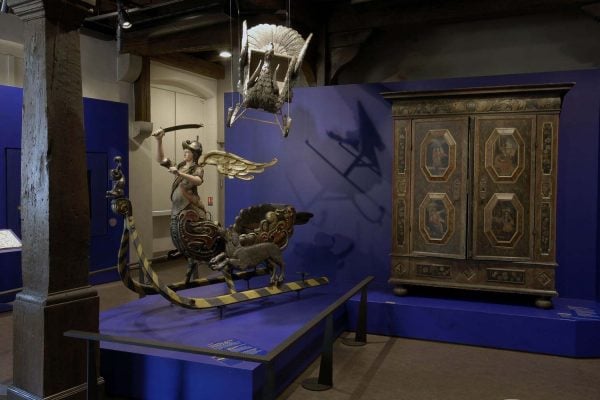 (Rue du Vieux-Marché-aux-Poissons) tells the story of Strasbourg from the Middle Ages to the creation of the European institutions. In a fun way, it offers a historical adventure guaranteed to please kids. The 'Little Soldiers of Strasbourg' collection, with 60,000 figures made of paper, is exceptional.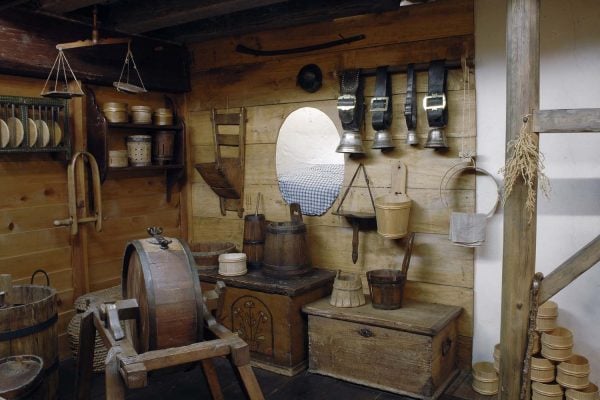 (Quai St-Nicolas) provides an exciting exploration of Alsatian folklore. Costumes and antique toys, amongst other things, are presented in the rooms of three old Alsatian houses. For example, you'll learn what life was like in Alsace 250 years ago. A compelling journey into the essence of Alsace that will appeal to the whole family.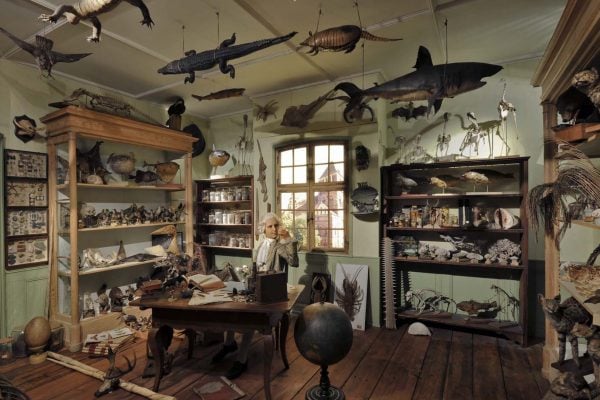 (Boulevard de la Victoire) presents a collection of taxidermied animals from every continent, including some very rare species, and even extinct species. Temporary exhibitions and entertaining workshops for young people are held there regularly. An enriching museum that introduces children to the world of animals. Guaranteed to delight! (Closed as of September 2019 for renovation. Scheduled reopening in 2025).
Located close to the Malraux Peninsula, the Vaisseau is for kids ages 3 to 18. Since it opened in 2005, it's been a huge success with both French and German kids. Entertaining, instructive, educational and smart, the Vaisseau introduces young people to science and technology through games and activities. The perfect place to spend a rainy day! Satisfaction guaranteed!
Located near the Botanical Gardens, at the planetarium, visitors discover astronomy in spectacular fashion, thanks to shows projected onto a giant dome display. The shows are suitable for all, with audiences learning how to observe the night sky, identifying stars, planets and constellations. It's an exciting activity for the whole family, very highly recommended!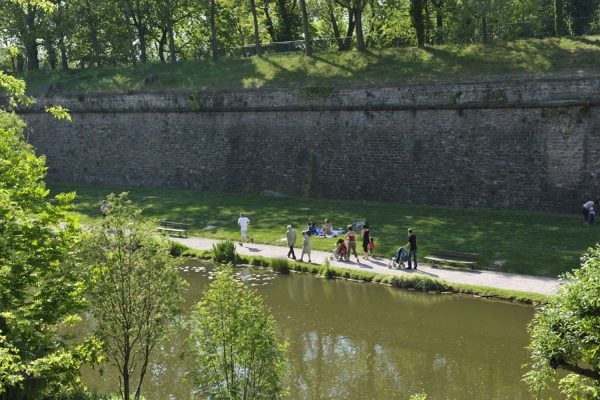 Designed for family fun, Parc de la Citadelle (Esplanade) is a park that has various playgrounds for children of all ages. One of the playgrounds is devoted to water games, to the delight of children on hot summer days.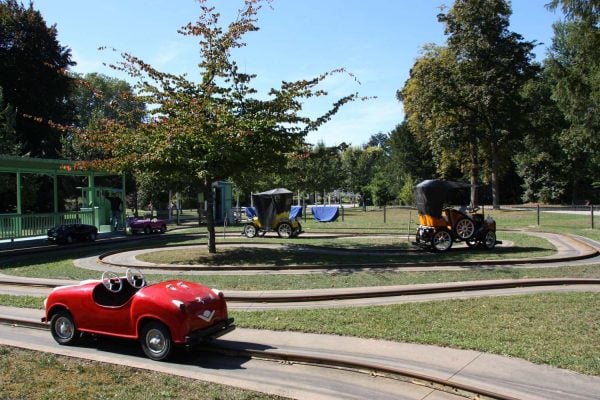 The Orangerie park (in the Orangerie district), is a park with beautiful trees, a vintage car track, boats for hire (March to October) and several playgrounds. In summertime, ice cream vendors make kids happy (and their parents too).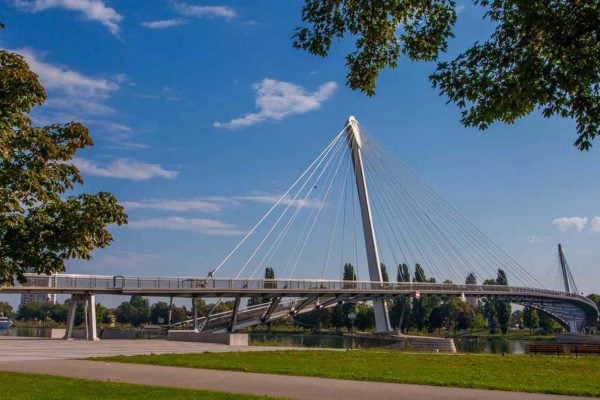 A symbol of Franco-German friendship, the Jardin des Deux Rives has a bridge just for pedestrians and cyclists, connecting Strasbourg to Kehl, Germany. On both sides, several outdoor playgrounds promise endless hours of fun and games for children.
When it's time to work up a sweat, Strasbourg has plenty to offer for every taste.
Thrills and spills at amusement parks
Located less than an hour away from Strasbourg by car, in Rust (Germany), Europa-Park is the second-most visited amusement park in Europe. Its reputation extends well beyond the region. Over 5.5 million visitors go there every year! There are about one hundred attractions, including 13 roller coasters and 15 theme areas, including the French quarter. The park launches amazing new attractions, almost every year. Europa-Park has its fans! A one-day visit might seem too short…  
Cigoland, near Sélestat, about 25 minutes from Strasbourg by car, is both an amusement park and an animal park. The park features over 120 white storks, all roaming freely. Cigoland has worked hard to protect this animal, which symbolises Alsace. Your whole family will enjoy the park's twenty-some attractions, suitable for everyone.
The Parc du Petit Prince, located in Ungersheim, about 95 km from Strasbourg, is the world's first aerial park. About thirty innovative attractions and shows plunge visitors into the poetic world of the Little Prince and of his author, St-Exupéry. When you visit this family-oriented theme park, don't miss the star attraction: tethered balloon rides.
To facilitate your stay in Strasbourg with your young children, the Strasbourg Tourist Office can lend you a folding pushchair.
Simply come to the Tourist Office and borrow a pushchair for the day, free of charge (according to availability; 50 euro deposit required). Feel free to ask for more information from our reception staff!