Made of glass, metal and wood, this extraordinary building, elliptical in shape and exceptionally sized, was inaugurated in 1999. It was designed like a ship whose prow is slicing through water. Ideally located on the banks of the Ill River, it enjoys maximum visibility. Beautifully illuminated at night, it is impressive and imposing. Its inner courtyard is a masterpiece of curves. In addition to its vast hemicycle with over 800 seats, it contains 1,100 offices and 18 committee rooms distributed across a surface area of 220,000 sq. metres, on 20 floors!
In the Simone Veil Parlamentarium, with its 360° cinema and touchscreen tables, you can explore the role and operation of the European Parliament.
To find out more about visiting the Hemicycle and Parlamentarium, go to the website of the European Parliament.
The Palace of Europe has been the seat of the Council of Europe since 1977, the year of its inauguration. It is truly an iconic monument to the city's commitment to Europe, and the people of Strasbourg are particularly fond of it. On the outside, it features a "powerful" architectural style, symbolising the strength of the Union. In front, the rotunda and the line of flags represent the 46 Member States. Inside, you'll find the largest hemicycle in Europe and no less than 1,350 offices. It was designed by French architect Henry Bernard. It is on the edge of the very pleasant Orangerie Park.
The European Court of Human Rights is open to 800 million Europeans. The architecture of the building, inaugurated in 1995, is audacious. Its two futuristic metal cylinders symbolise the scales of justice. The entrance, with its glass facade, is meant to convey the transparency of justice. Designed by Sir Richard Rogers, the European Court of Human Rights conveys true power: vertical from the front and horizontal from the rear and side. It matches the meandering curves of the river perfectly.
Located in an 18th-century house, the Lieu d'Europe aims to inform the public about the history of Europe and the European institutions, as well as the close ties that Strasbourg has with Europe and the rich cultures of the European countries.
This place of exchange, open to all, regularly offers events such as exhibitions, games, debates, encounters, film screenings, and much more, on themes relating to European issues.
A great place to come learn more about Europe!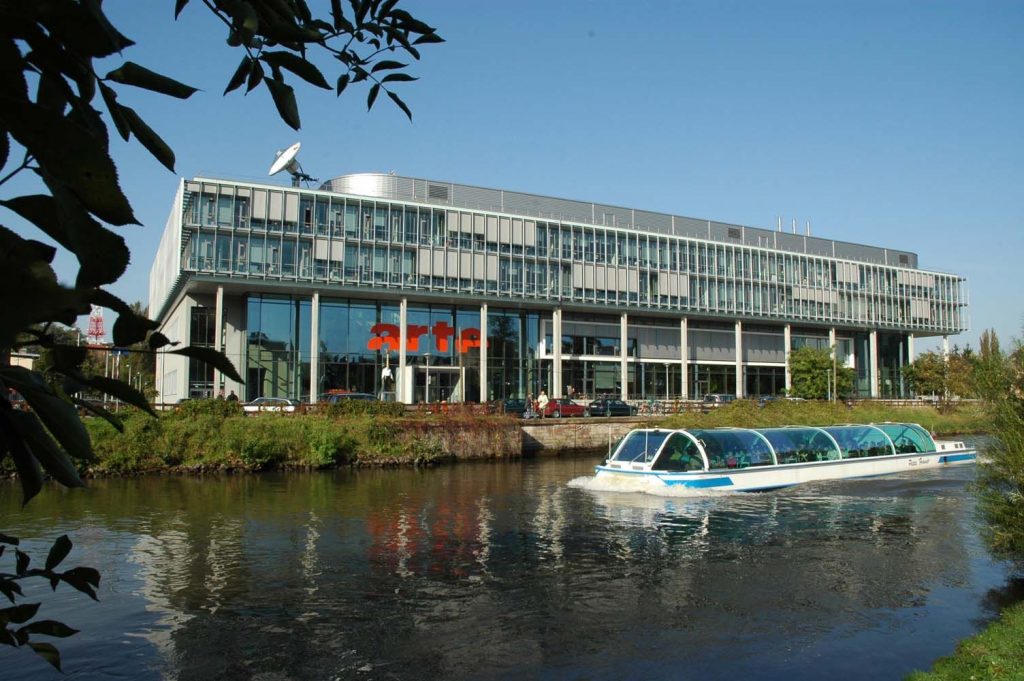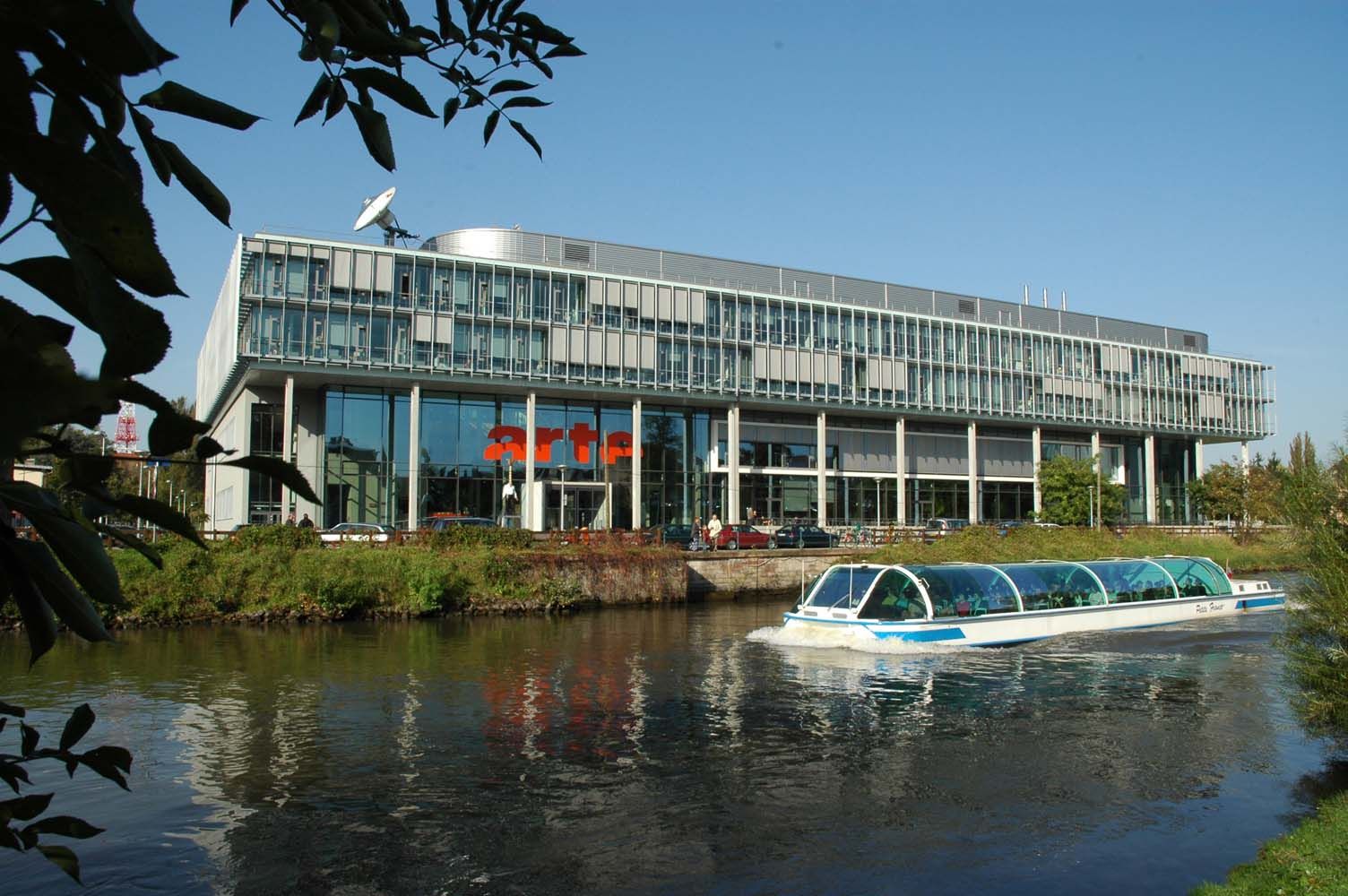 The headquarters of Arte, the European TV channel, is on the banks of the Ill River, near the European district. With a sleek, modern design by architect Hans Struhk, the building incorporates nature into its fabric, particularly through two inner courtyards and a hanging garden.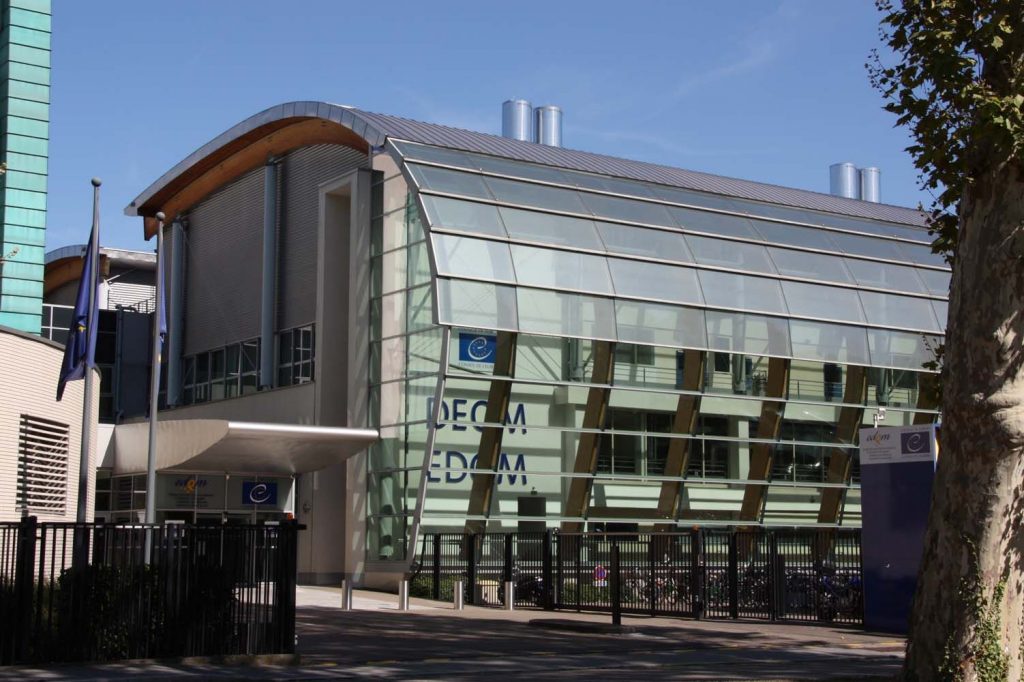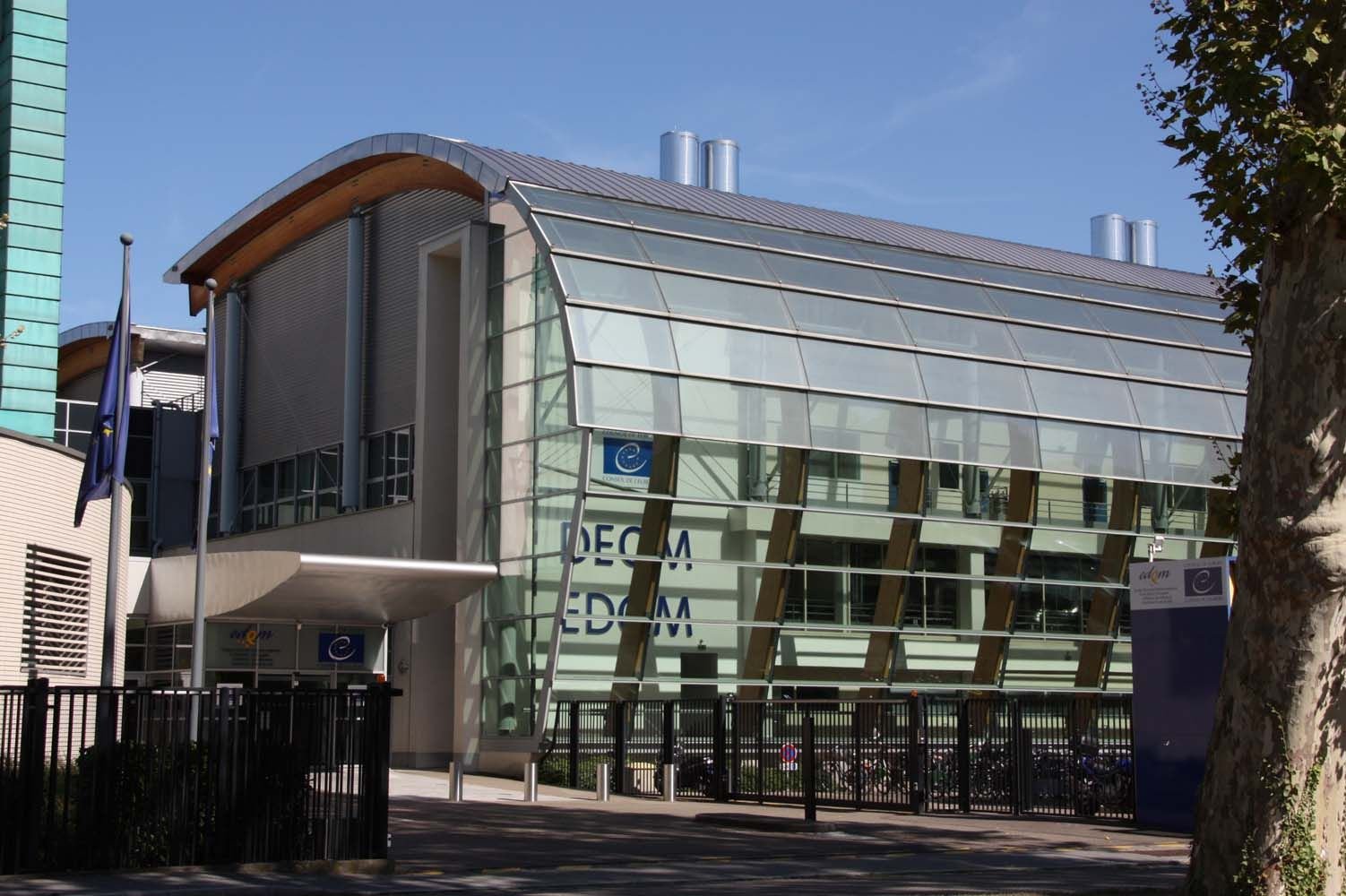 The European Directorate for the Quality of Medicines and Healthcare, which is involved in the standardisation and quality of medicines and their certification at the European scale, has been headquartered in Strasbourg since 2007. This building, designed by the Art & Build and Denu & Paradon architectural firms, features laboratories, offices and meeting rooms.