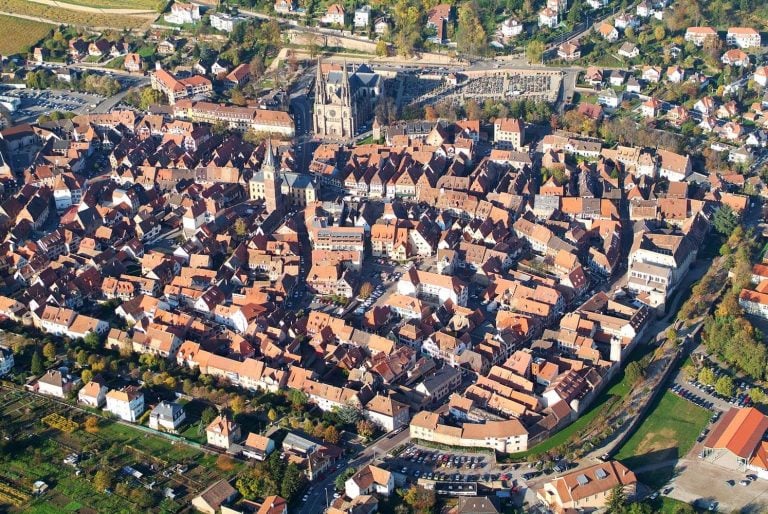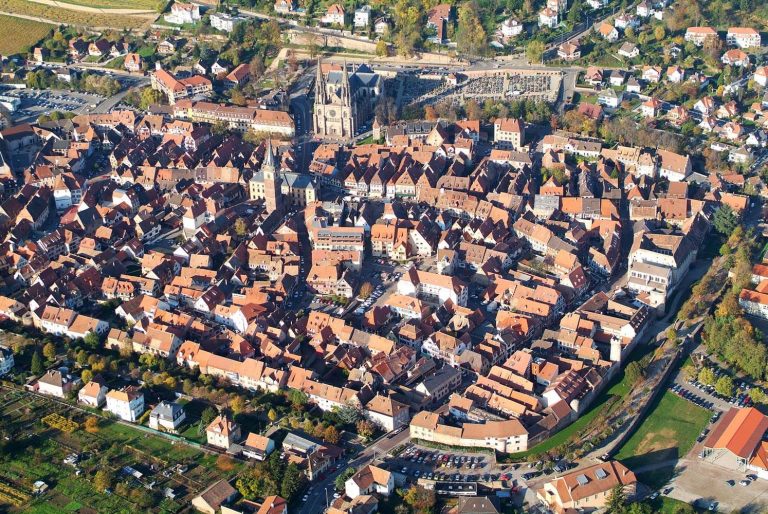 More of a city than a village, Obernai is the second-most visited town in the Bas-Rhin, after Strasbourg. Its city hall, bell tower, wheat market and ramparts are its main curiosities. It's a very lively city, especially in summertime and during the year-end festive season, when a Christmas market with old-fashioned charm is well worth a visit.
Perched on the hillside at the heart of the vineyards, this village is unique, full of charm and character. Here, instead of half-timbered houses, what you'll find are pink Renaissance houses, with a remarkable unity of style.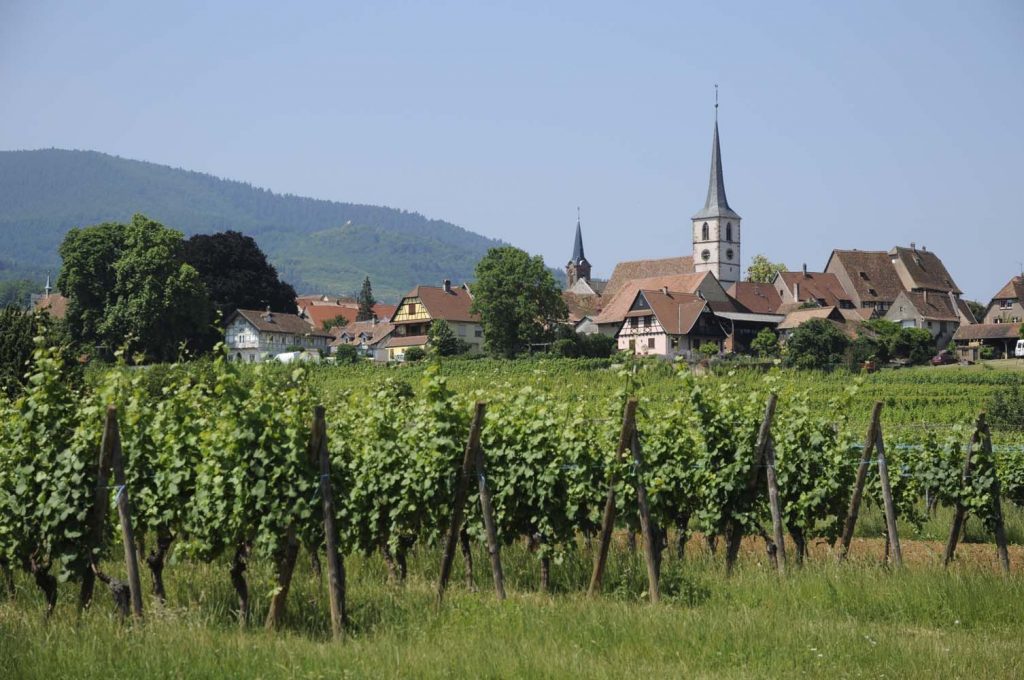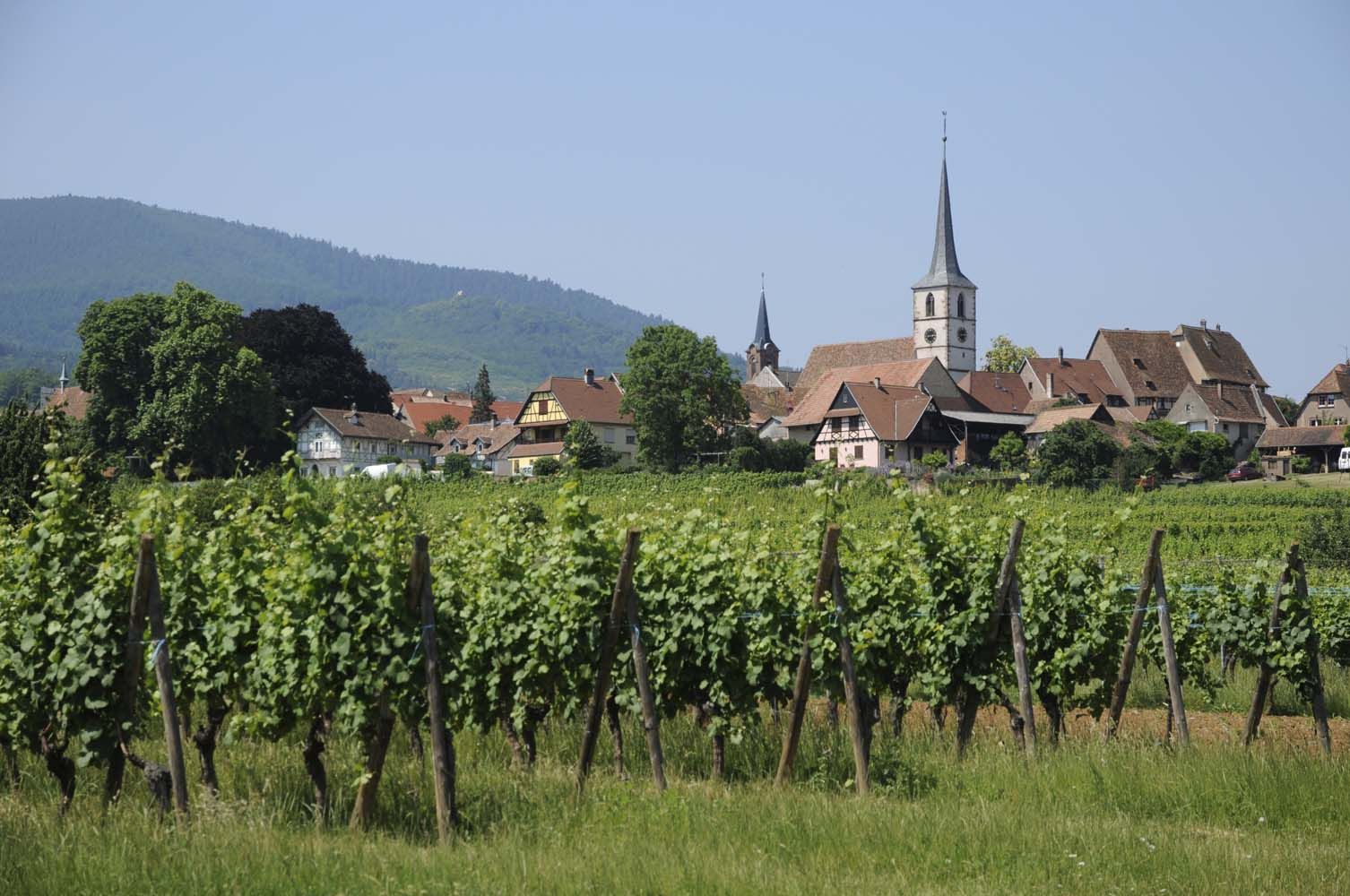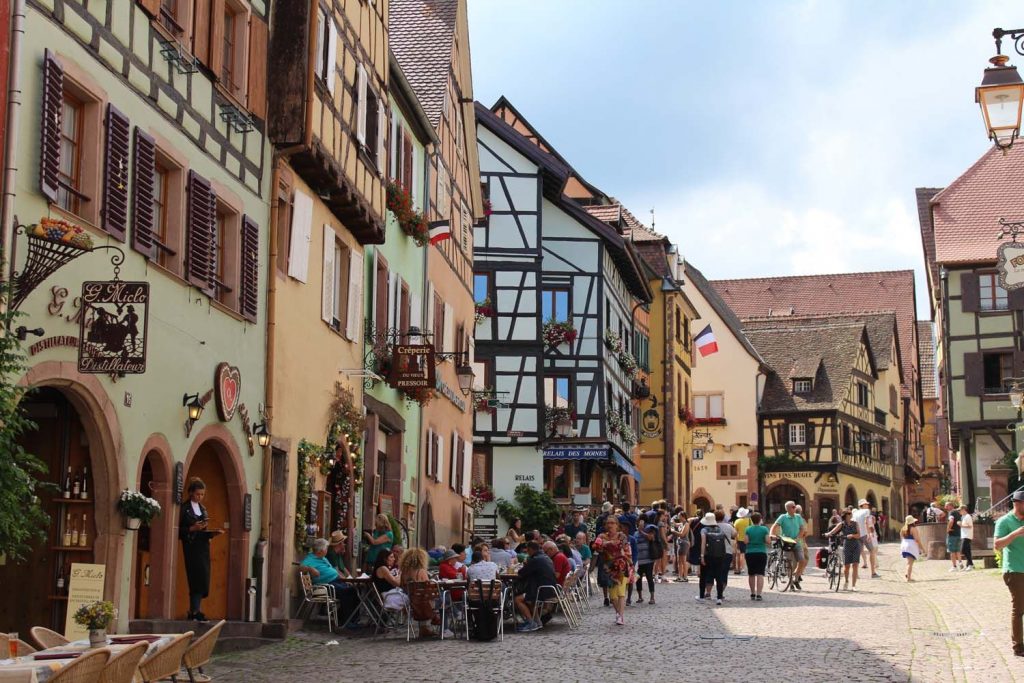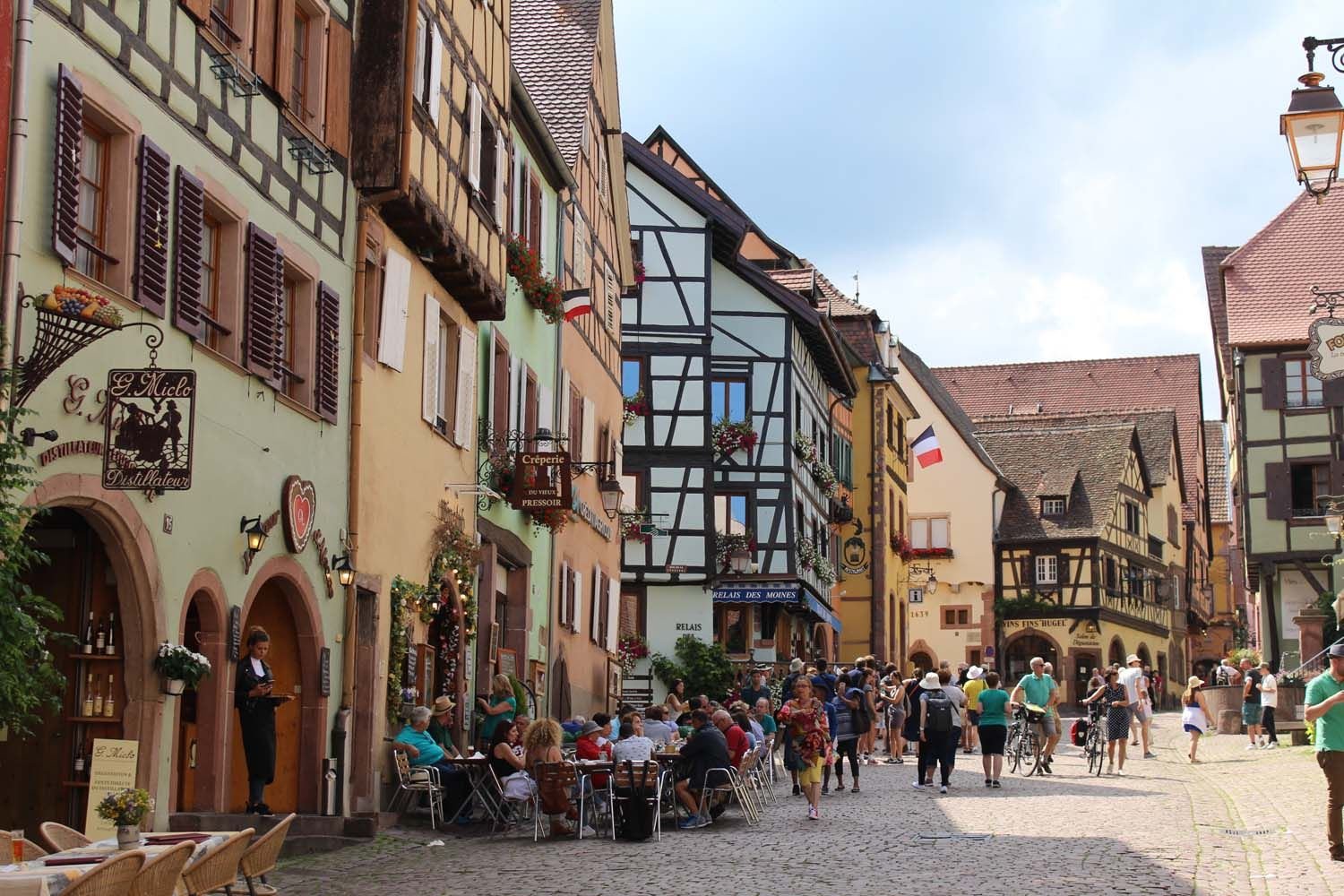 Ribeauvillé and Riquewihr
These two villages, quite close to each other, are among the most visited in Alsace and the most beautiful in France. With their half-timbered houses, flower-laden windowsills, picturesque streets, Renaissance fountains, medieval gates and fortifications, all is wonder and amazement, not least of all at Christmastime. Absolutely a must-see!
« The most beautiful Villages in France »

Located near Colmar, Kaysersberg is a village worth a visit. Its historical centre is remarkable, including several medieval buildings concentrated around the church. Make sure to stroll across the fortified bridge that spans the Weiss River!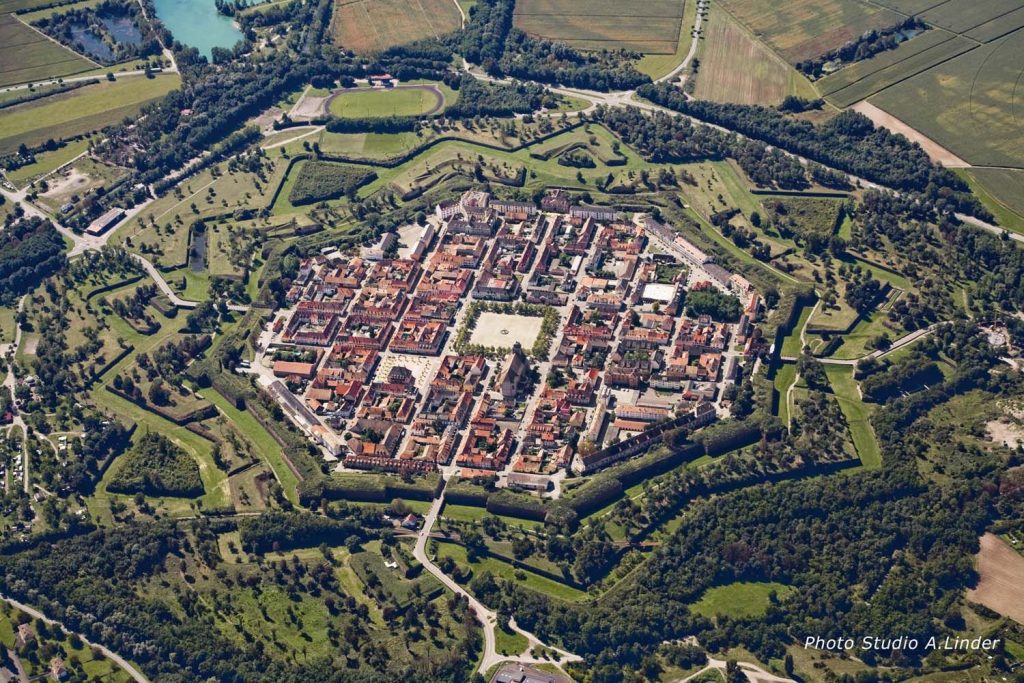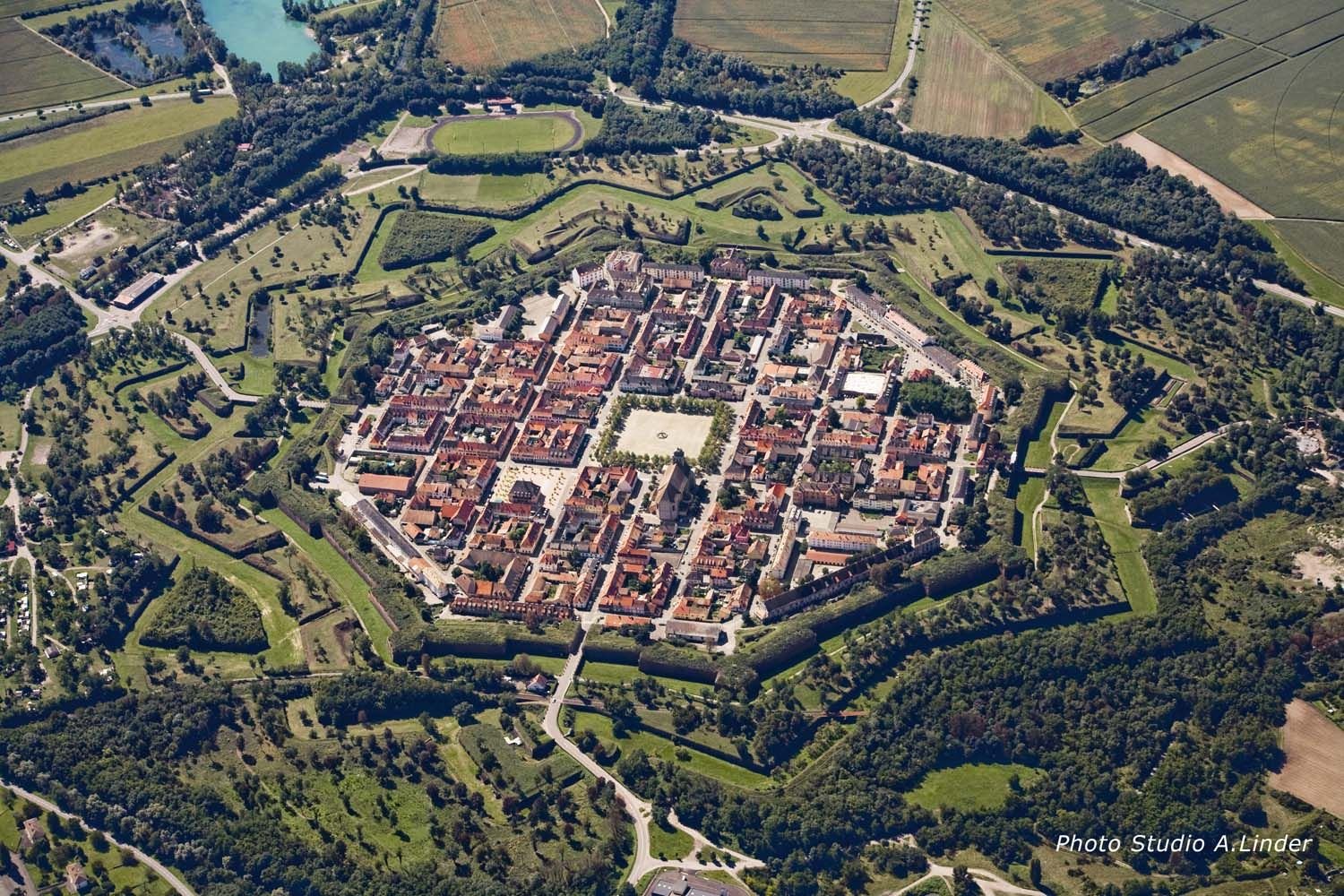 This small town, fully surrounded by fortifications built by Vauban, which are still intact to this day, is a unique site in Europe. Indeed, Neuf-Brisach, a former stronghold built under the orders of Louis XIV, is listed as a UNESCO World Heritage Site. An amazing journey through time…
Betschdorf and Soufflenheim
These are charming pottery villages located north of Strasbourg, not far from Haguenau. Originally, the pottery of Betschdorf was designed for food preservation, while the pottery of Soufflenheim was for cooking. Of course, the villages boast many potters, selling both decorative and functional traditional pottery. A great destination for pottery lovers!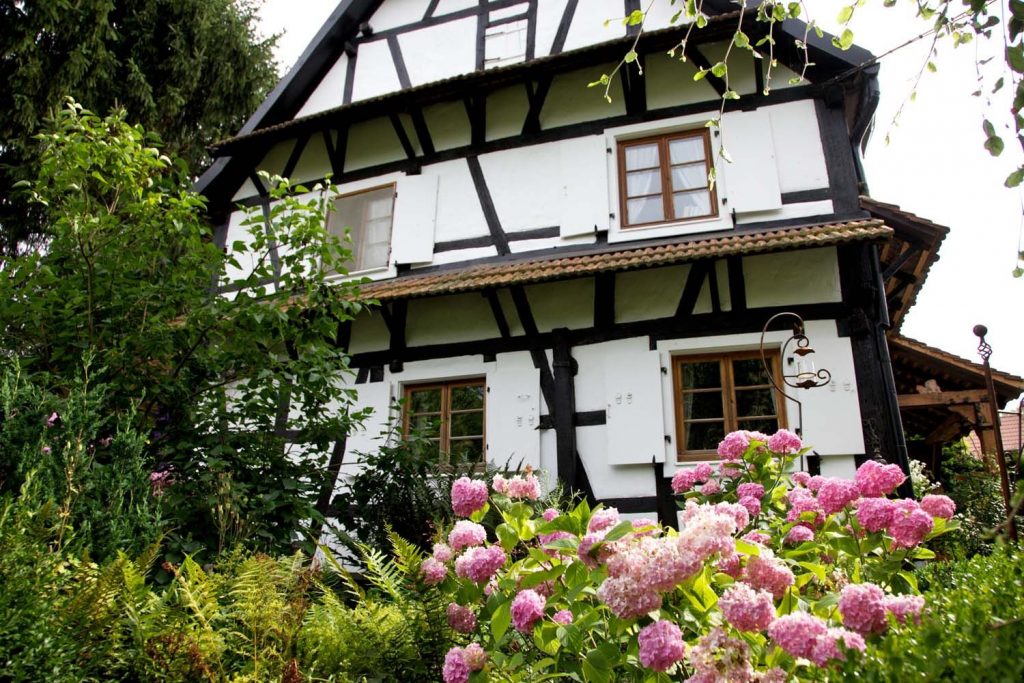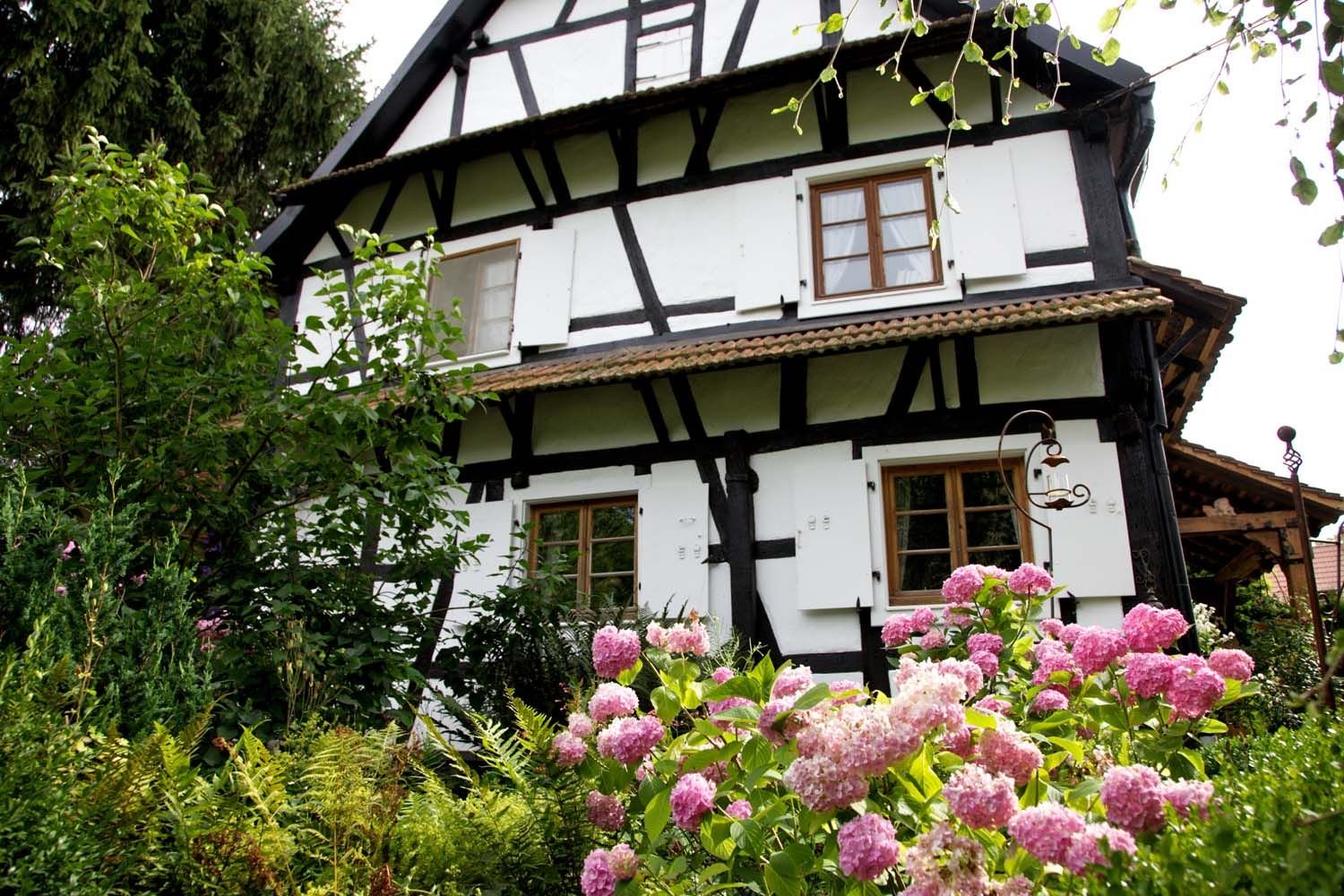 The village of Hunspach, officially branded as one of the "Most Beautiful Villages in France", is located near Wissembourg in the Outre-Forêt region (the region "beyond the forest"). Its main street is lined with imposing white half-timbered houses, colourful with geraniums. Their special feature: some of them have curved-glass windows, so that people inside the houses can see out without being seen. The neighbouring village of Seebach is also worth a look. Every year in July, this village holds the Streisselhochzeit, a folklore festival that lets you explore the village's cultural heritage from a different perspective, for example, by visiting the courtyards of houses that are open for the occasion and attending a re-enactment of a traditional peasant wedding.