Christmas, like nowhere else
"Strasbourg, capital of Christmas" exceptionally renowned. Every year, close to two million visitors flock to the Alsatian capital to experience its enchanting market. For over a month, Strasbourg is imbued with a festive, spiritual ambiance with few parallels anywhere else in Europe. The Christmas Market is spread across more than ten sites, all located within the Grande Île district. 
A city alive with twinkling lights
For the five weeks of the Christmas Market, as soon as the night falls, the city lights up with magnificent illuminations that add magic to the air. The big Christmas tree on Place Kléber Square is the most enchanting of all. This majestic, beautifully decorated tree stands proud and impressive, at thirty metres high. A symbol of an Alsatian tradition that goes back five centuries, it is the ambassador of a city bathed in light.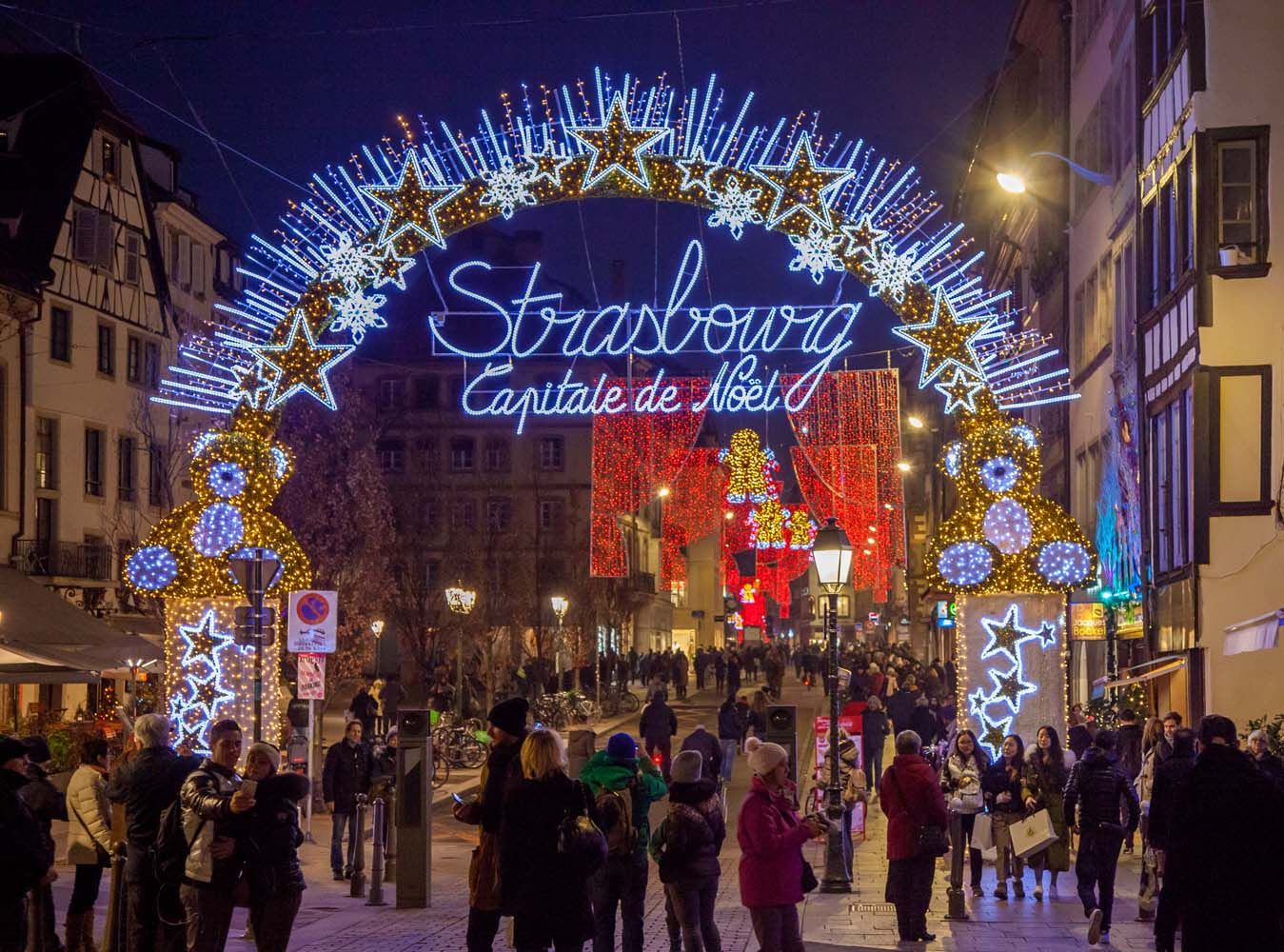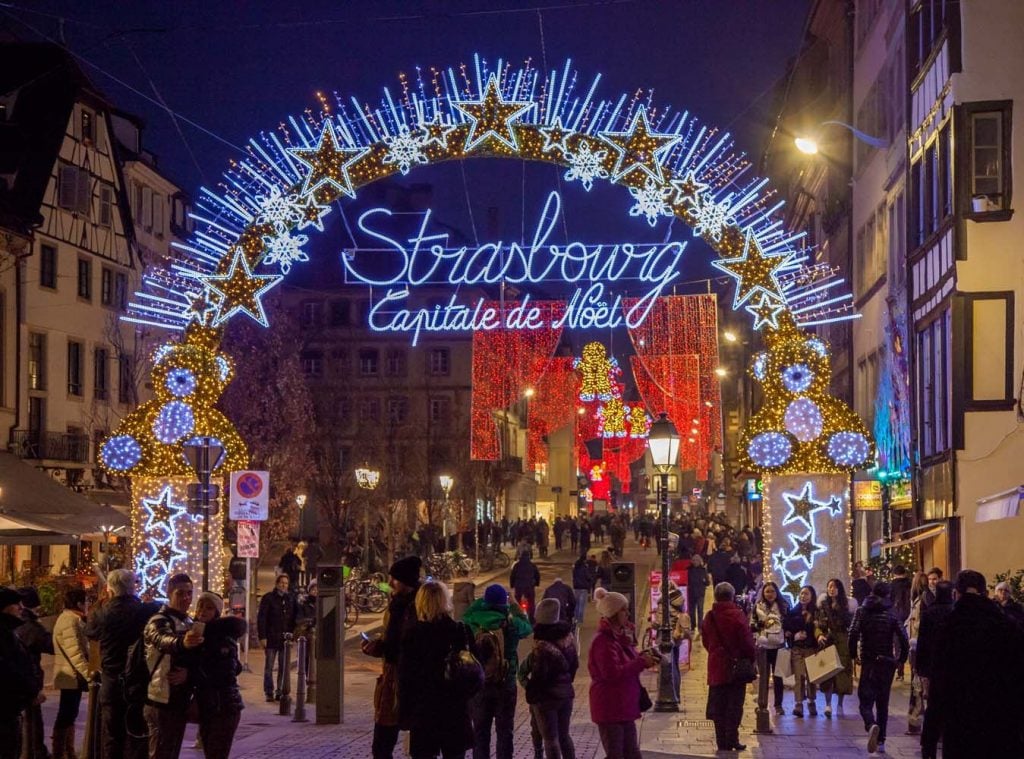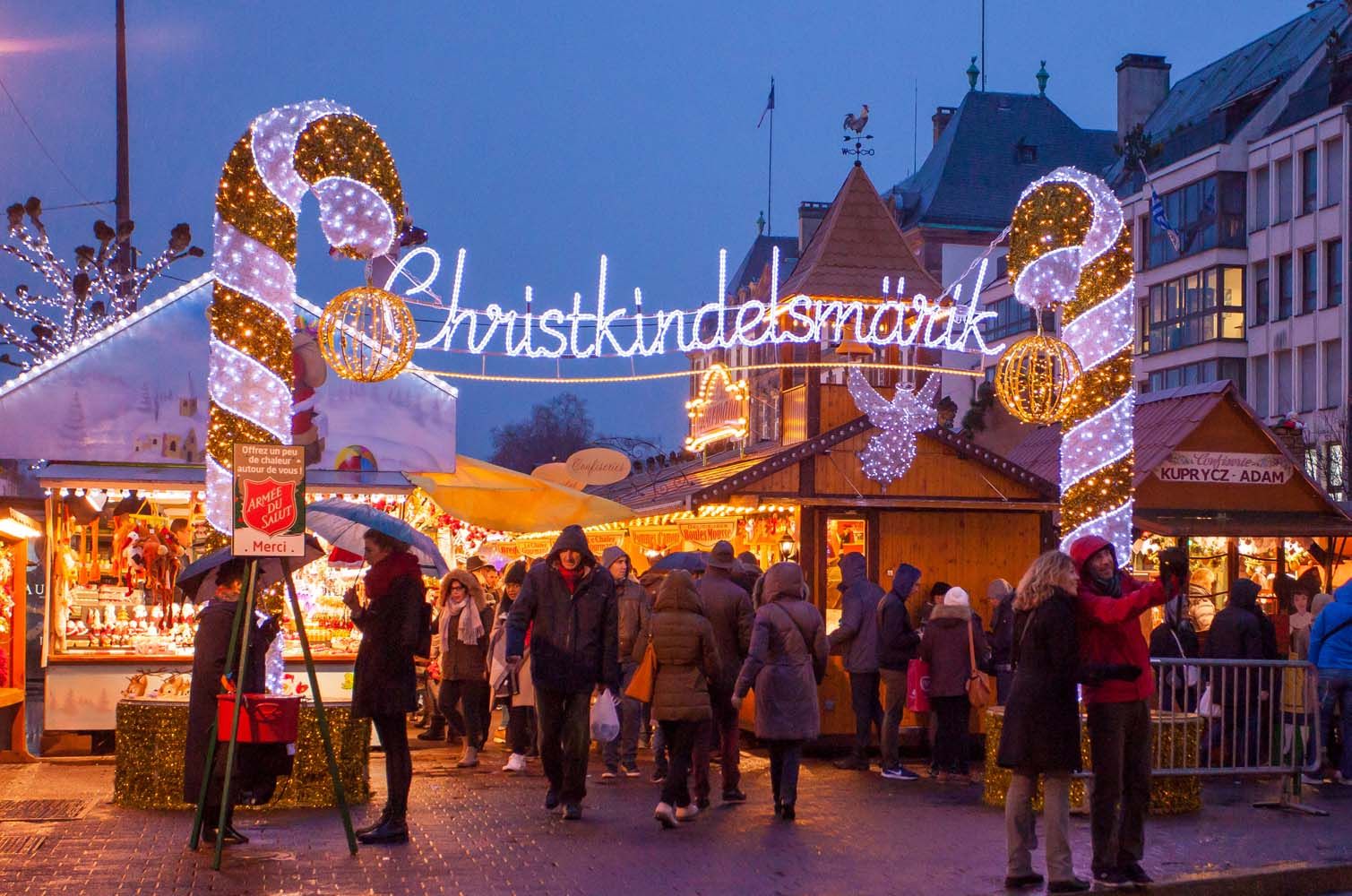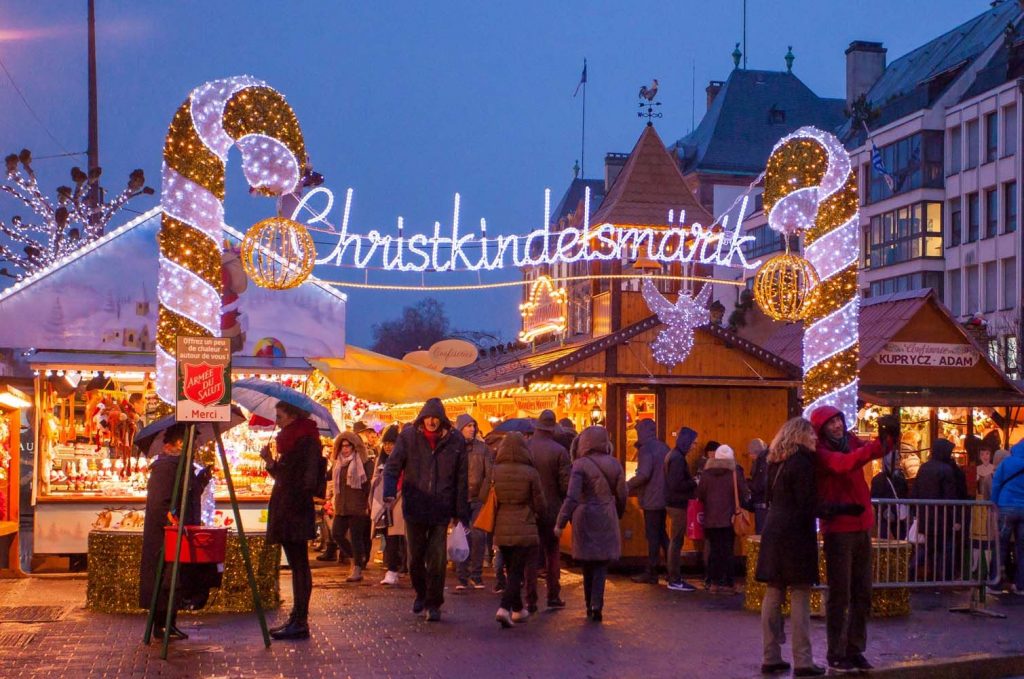 The historical Christkindelsmärik
On Place Broglie, at the base of the Opera House, on this square where the carefully trimmed plane trees are lined up in perfect rows, you'll find one of the historical sites of the Christmas Market. The Christkindelsmärik (market of the baby Jesus) has been held here since 1870. This "little bit" of market is unique. Here, you'll find exceptionally rich Christmas decoration stands, as well as the traditional mulled wine, with its sweet scents of cinnamon, cloves and citrus. Don't miss it!
During the Christmas market, the glowing lights and enchantment are outdoors, but Strasbourg is also a cosy and inviting place to be indoors. All the places of worship – Catholic, Protestant and Orthodox – are open to the public. Concerts, sing-alongs, exhibitions and more are held in churches. Various events are also held outdoors throughout the city. Much of the time, the audience is encouraged to join in. So many intense, warm moments of sharing. Stay up to date with the programme!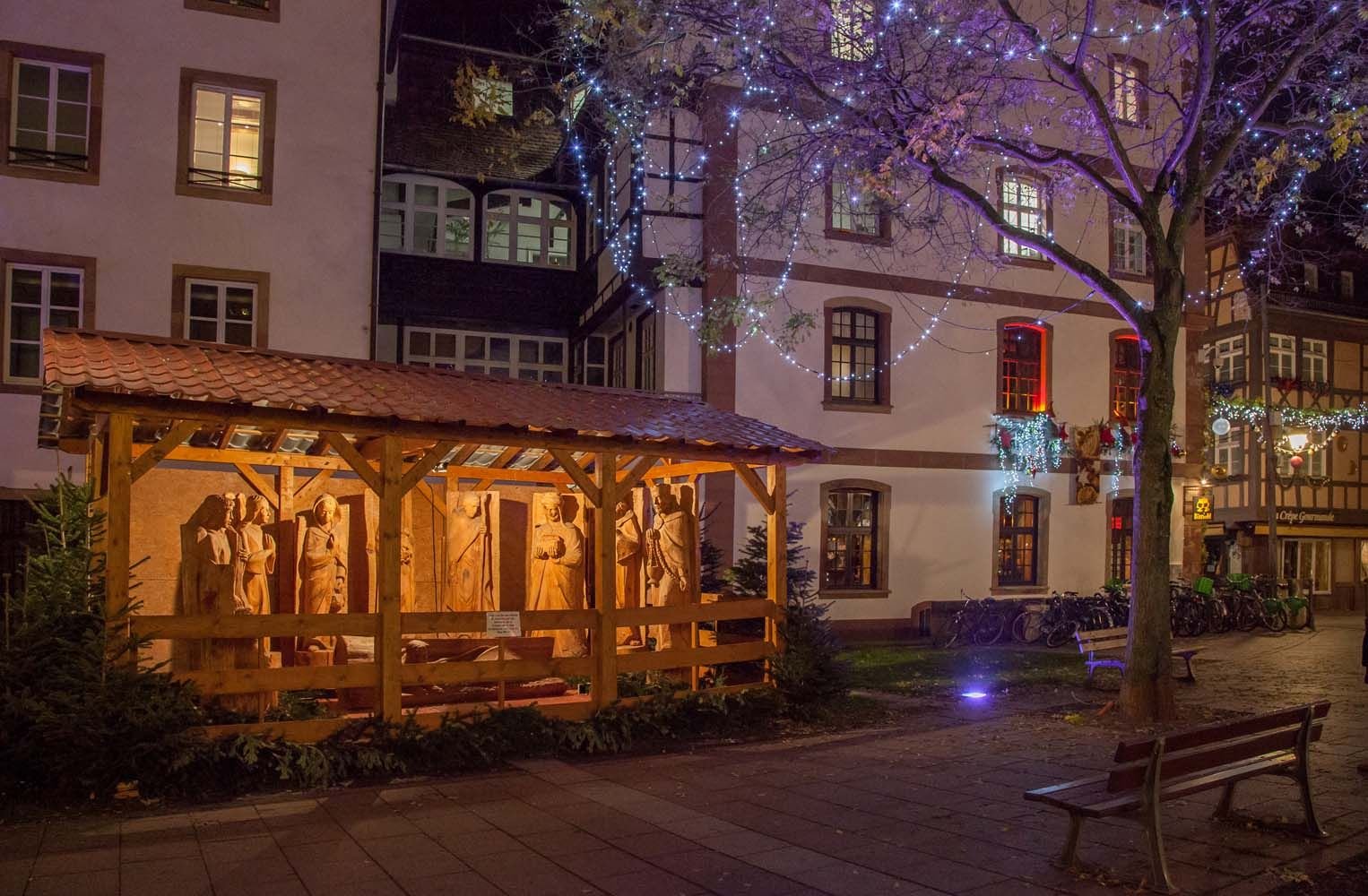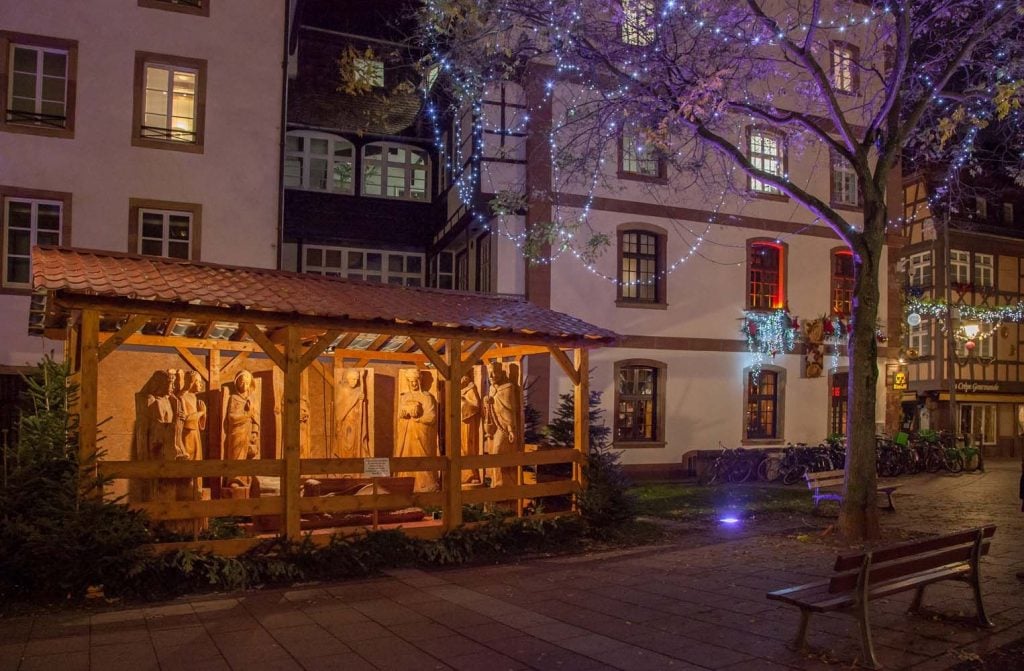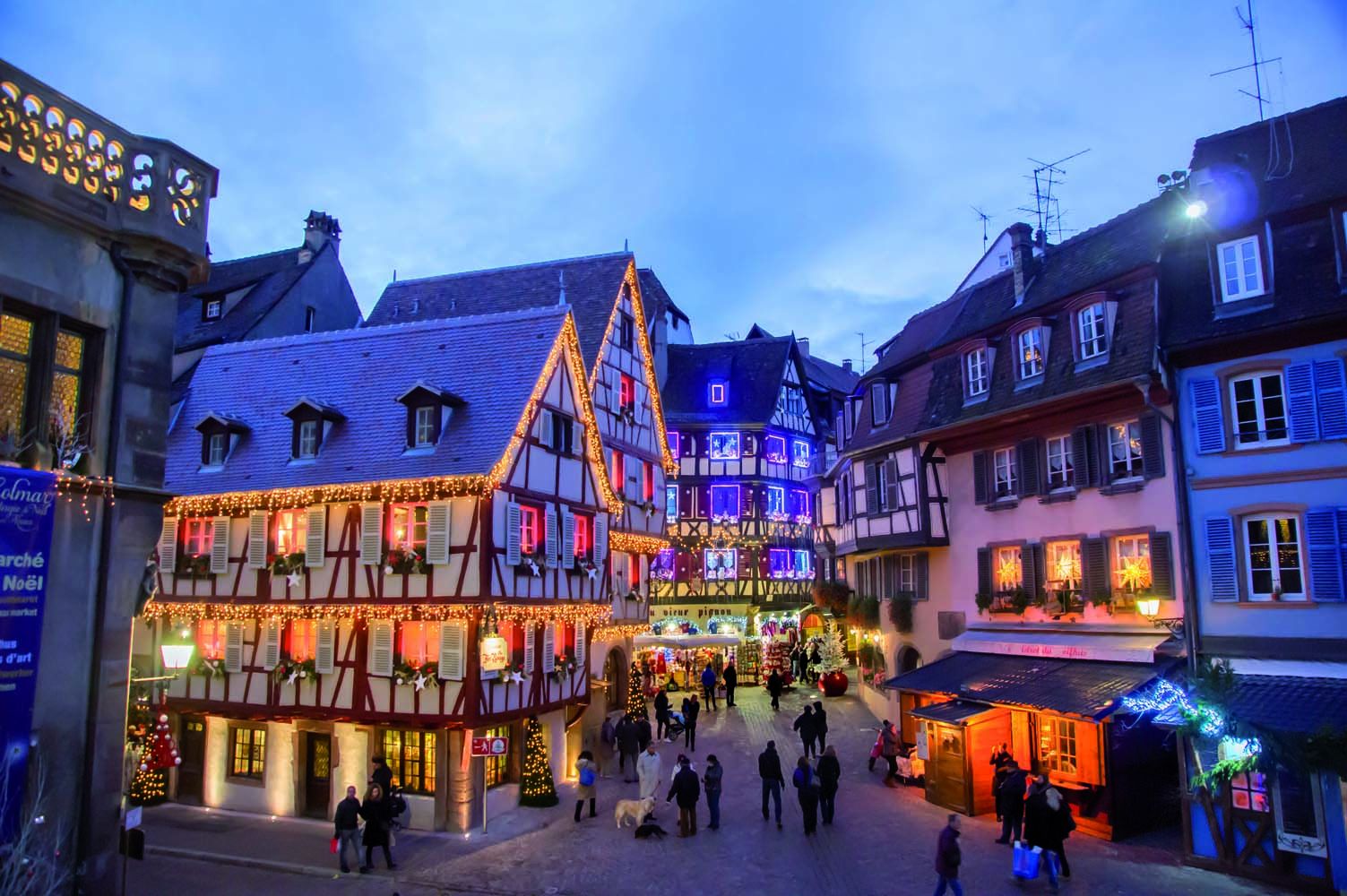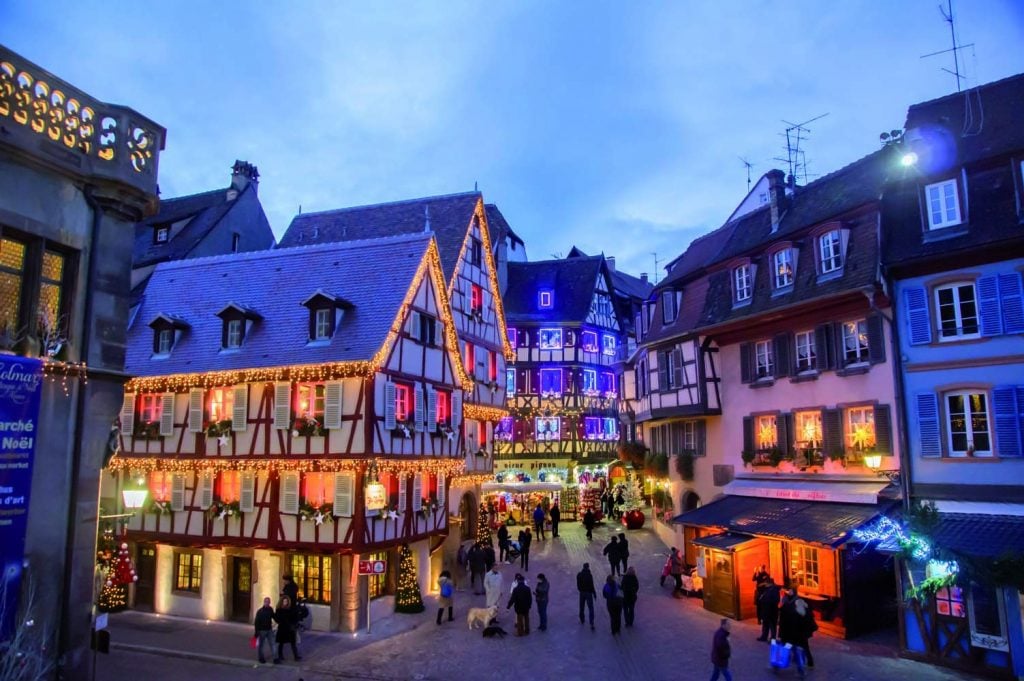 A land of tradition, Alsace celebrates Christmas with enthusiasm. In addition to Strasbourg, many villages and cities hold their own Christmas markets, most often in absolutely enchanting settings. The markets in Ribeauvillé, Riquewihr, Kaysersberg, Colmar, Eguisheim, Mulhouse, Obernai and Haguenau are among the most visited. These warm and cosy—and increasingly popular—markets showcase local know-how in a way that is respectful of ancestral customs.
Strasbourg Christmas market abroad
Since 2009, the Strasbourg Christmas Market has been exported.
To capitalize on the success of the "Strasbourg, capital of Christmas" operation and to share this unique ancestral tradition across borders, the Strasbourg Tourist Office is working on the establishment of Christmas markets in major capitals in the world.
Each destination is carefully selected according to several criteria.