This year, the magic of the Christmas market will take over Strasbourg from November, 24th to December, 24th.
Christmas, like nowhere else
"Strasbourg, capital of Christmas" is exceptionally renowned. Every year, close to two million visitors flock to the Alsatian capital to experience its enchanting market. For over a month, Strasbourg is imbued with a festive, spiritual ambiance with few parallels anywhere else in Europe. The Christmas Market is spread across more than ten sites, all located within the Grande Île district. 
A city alive with twinkling lights
For the four weeks of the Christmas Market, as soon as the night falls, the city lights up with magnificent illuminations that add magic to the air. The big Christmas tree on Place Kléber Square is the most enchanting of all. This majestic, beautifully decorated tree stands proud and impressive, at thirty metres high. A symbol of an Alsatian tradition that goes back five centuries, it is the ambassador of a city bathed in light.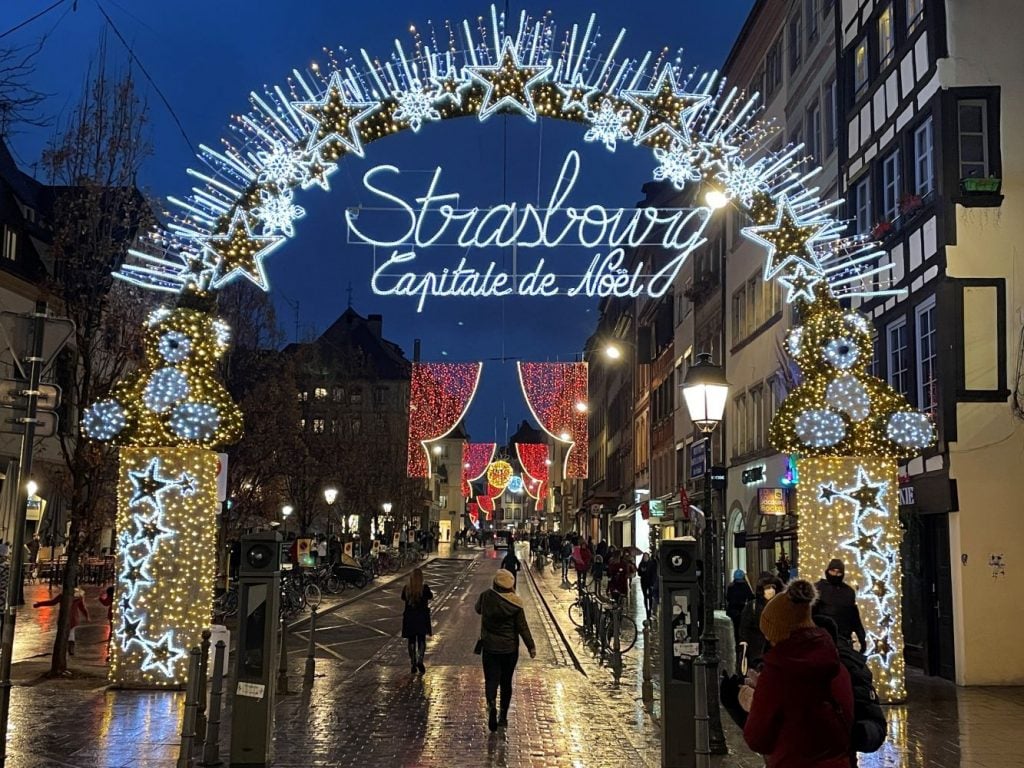 Strasbourg Christmas market abroad
Since 2009, the Strasbourg Christmas Market has been exported.
To capitalize on the success of the "Strasbourg, capital of Christmas" operation and to share this unique ancestral tradition across borders, the Strasbourg Tourist Office is working on the establishment of Christmas markets in major capitals in the world.
Each destination is carefully selected according to several criteria.