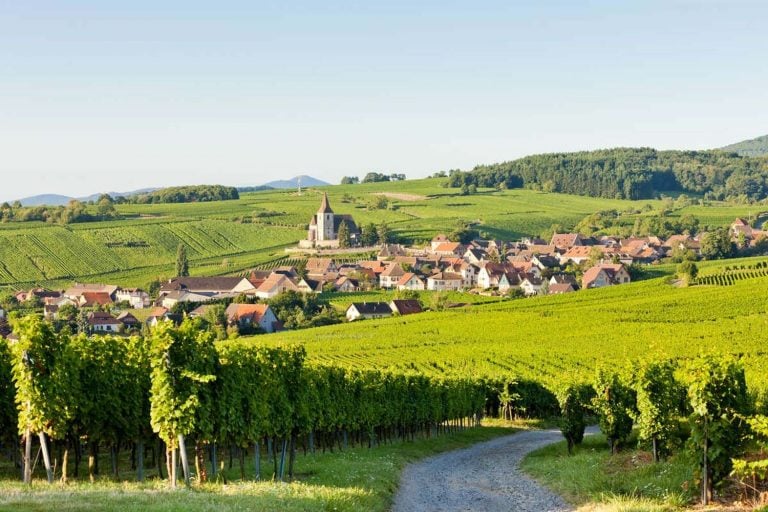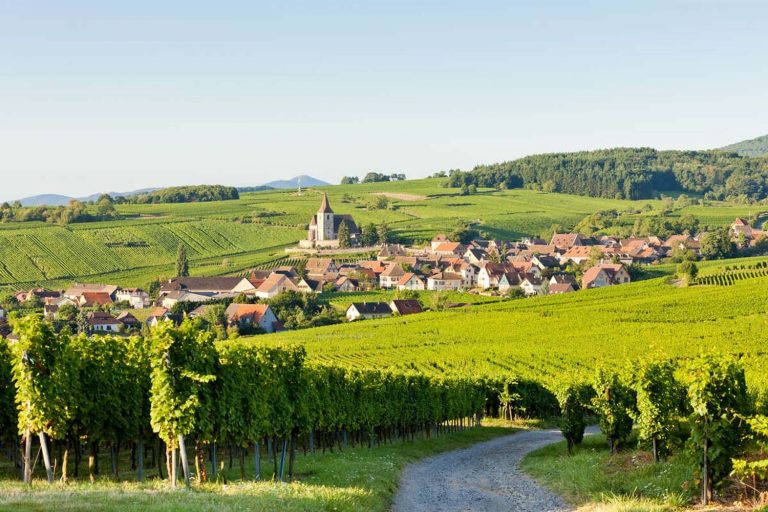 Kilometre after kilometre of happiness
The Alsace Wine Route winds along 170 kilometres from the north to the south of the region, between the plain and the Vosges Mountains. From Strasbourg, you don't have to go very far to reach the Wine Route, since it starts a few kilometres west of Strasbourg, in Marlenheim. Next, it heads south, finally ending west of Mulhouse, in Thann. This exceptional itinerary, offering an ideal combination of nature, heritage and gastronomy, can be covered in one day. The route is very simple to follow, as it's clearly signposted.
An abundance of wine villages
The Wine Route goes through no less than 70 villages. You've probably already heard of the most famous ones: Obernai, Barr, Ribeauvillé, Riquewihr, Hunawihr, Kaysersberg, Eguisheim…
Nestling amongst the vines, they have an undeniable charm, embodying the very soul of Alsace, with half-timbered houses, balconies laden with the traditional geraniums and picturesque, narrow streets… that are famously clean!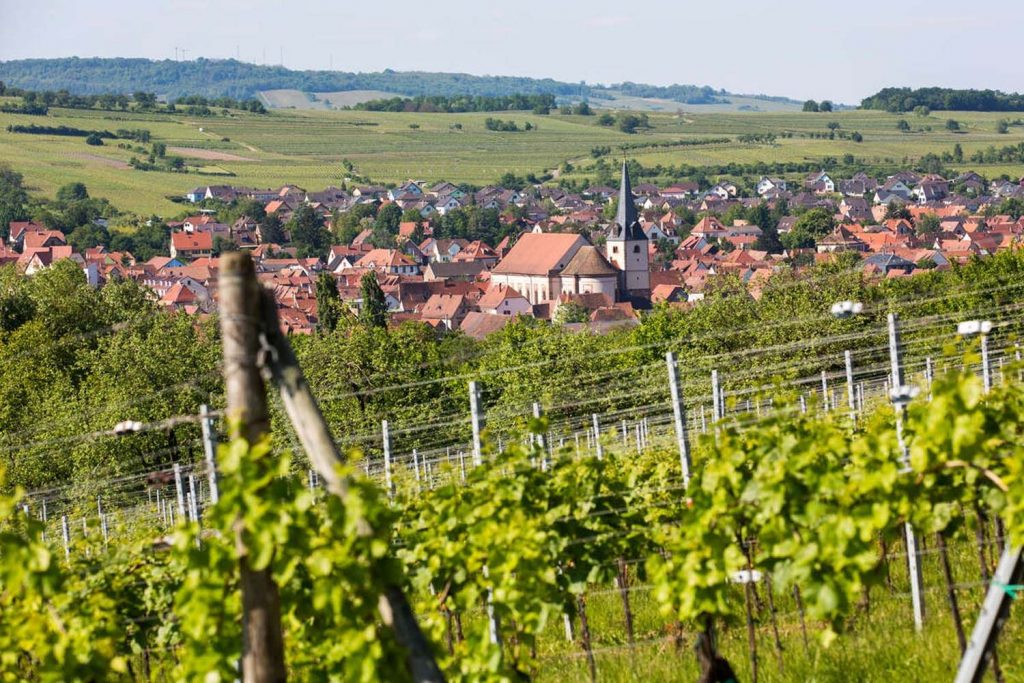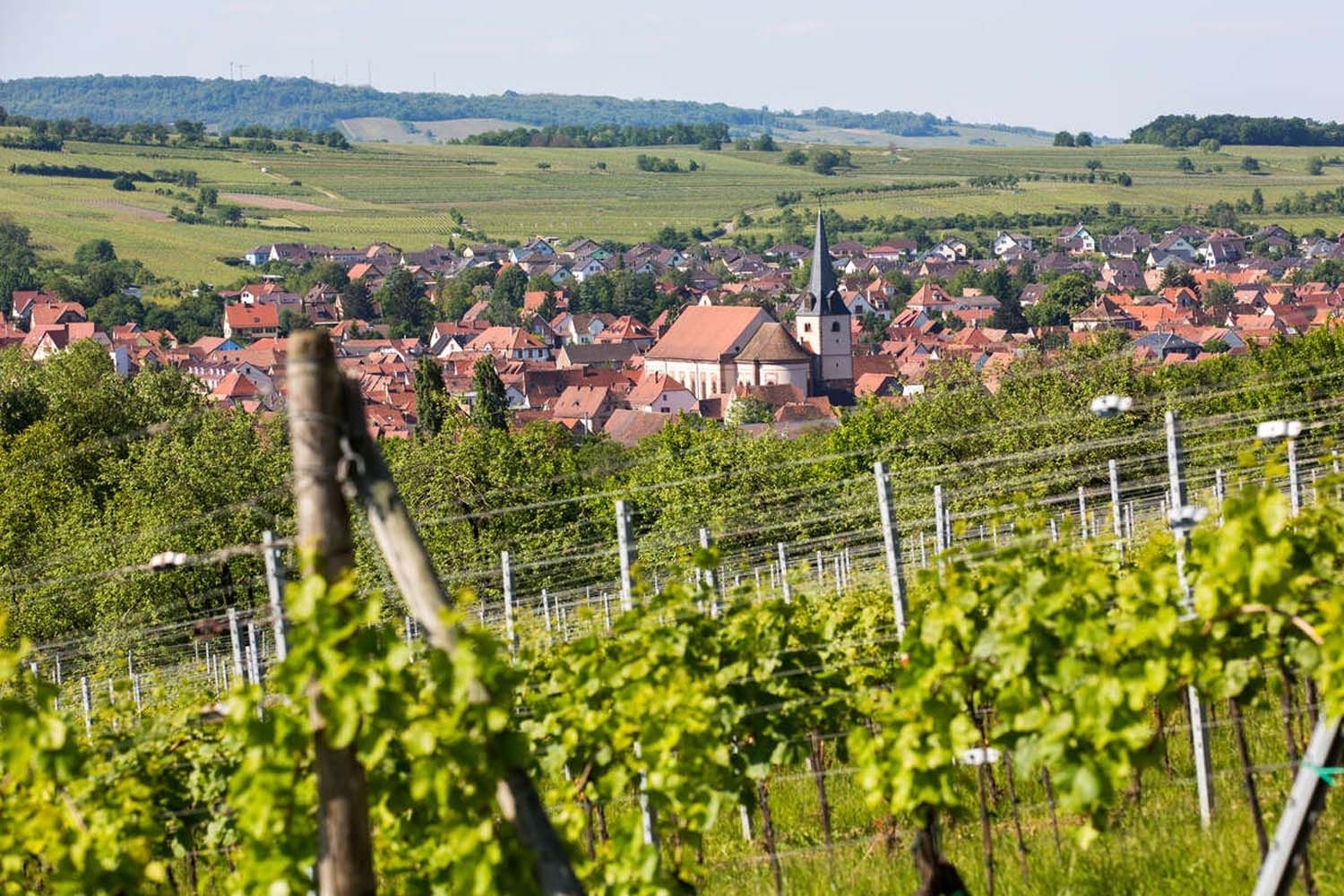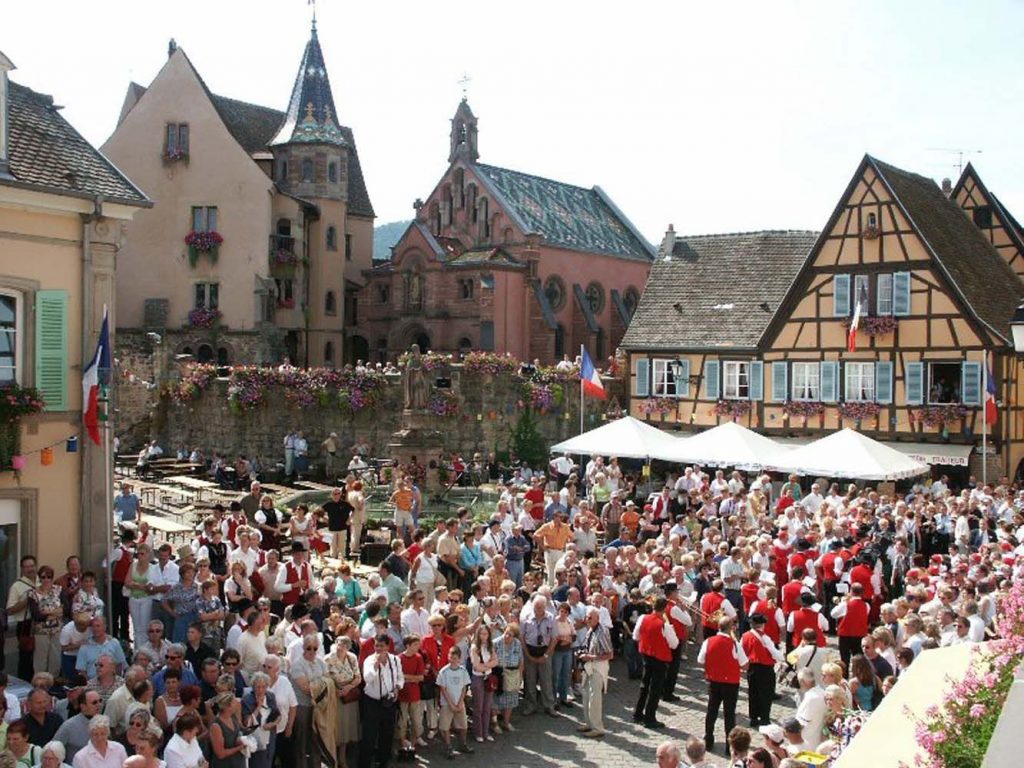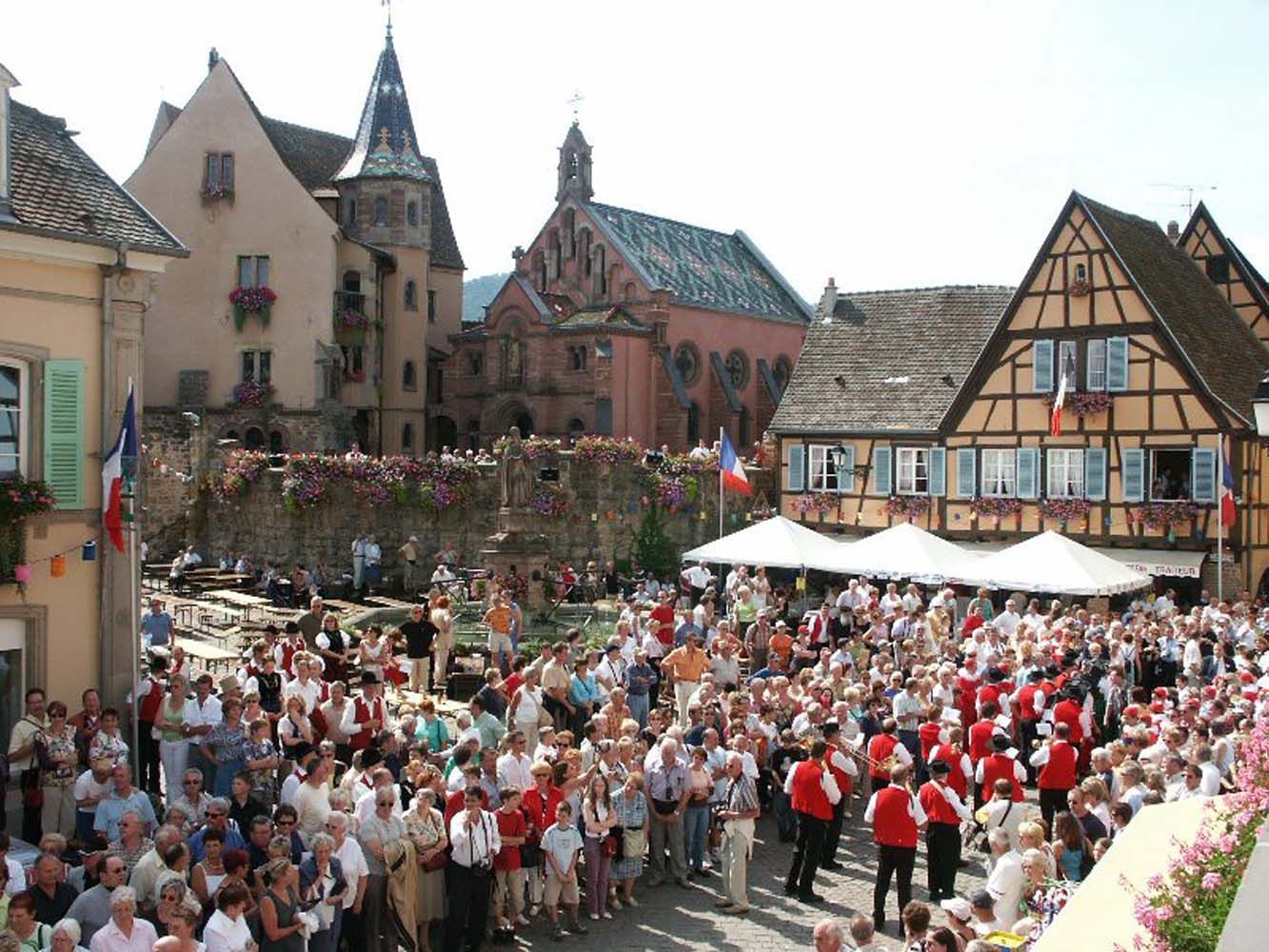 From one festival to the next
From spring to autumn, there's always something happening on the Wine Route. Wine festivals, harvest festivals and other events are held one after the other. Folklore events, parades and wine tastings are more and more popular with every passing year. The festivals tend to end late at night in a memorable ambiance – a fun experience!
There are so many ways to meet Alsace's winegrowers, who are renowned for their hospitality: visiting wineries, tasting wine, having picnics and attending gourmet cocktail parties at wineries, going on gourmet strolls and participating in wine harvesting for tourists. Most wineries are open year-round, and they're always happy to welcome you.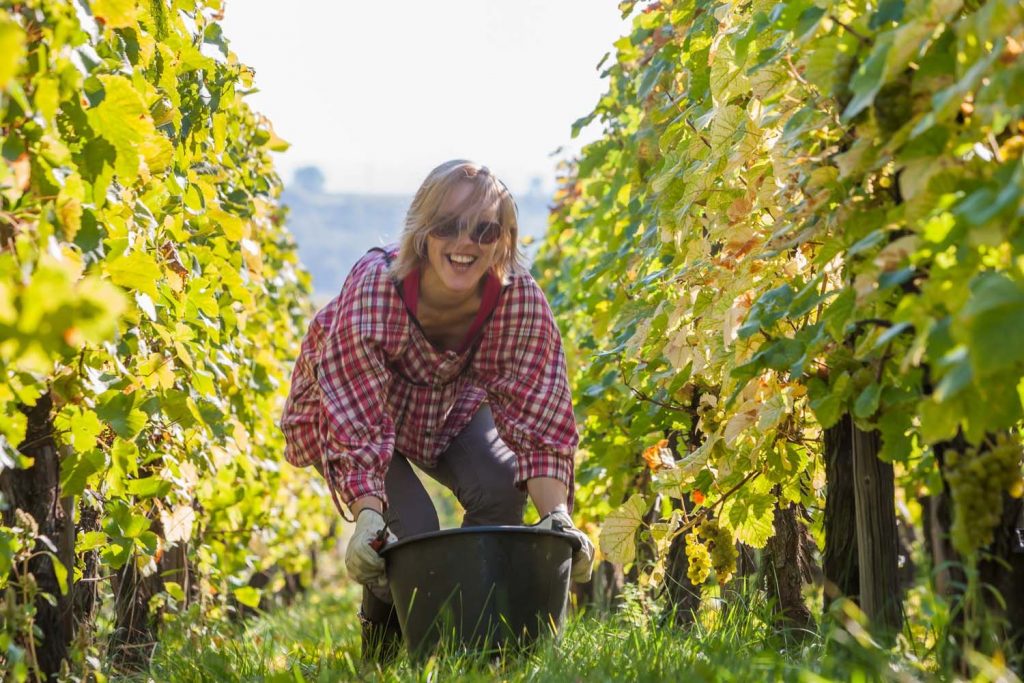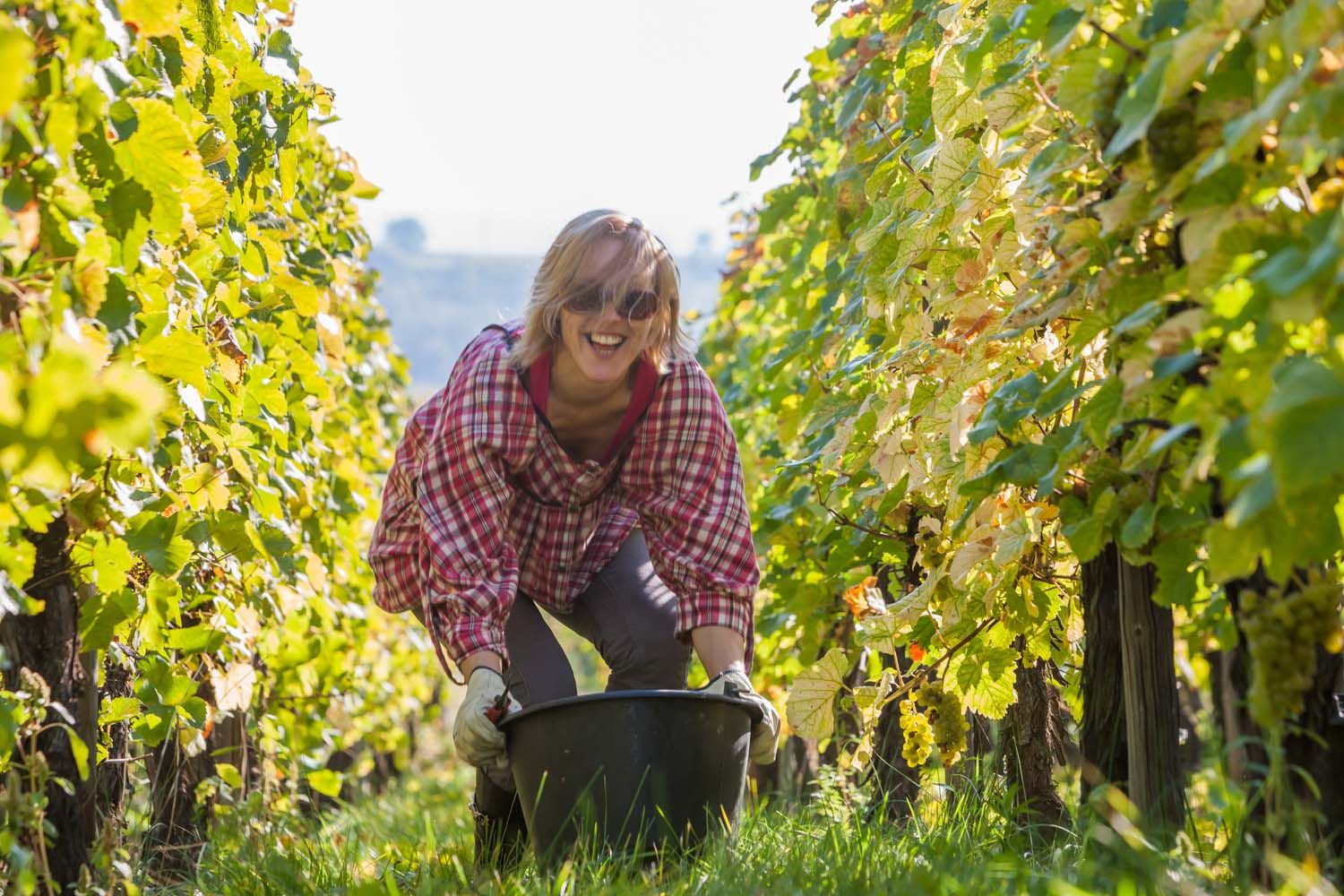 You might be wondering when the best season is to tour the Wine Route. Our answer? "Any season!"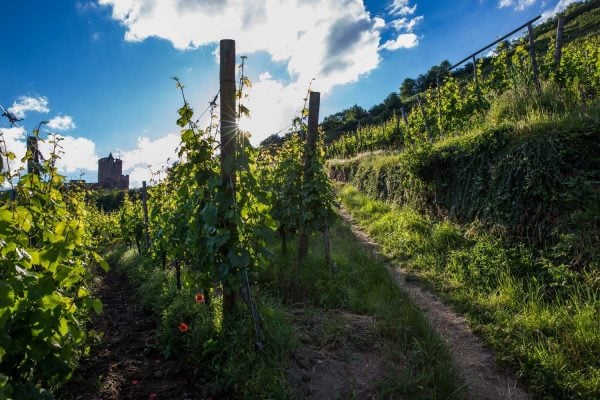 In spring, the first rays of sunlight warm the hills with an incomparable glow.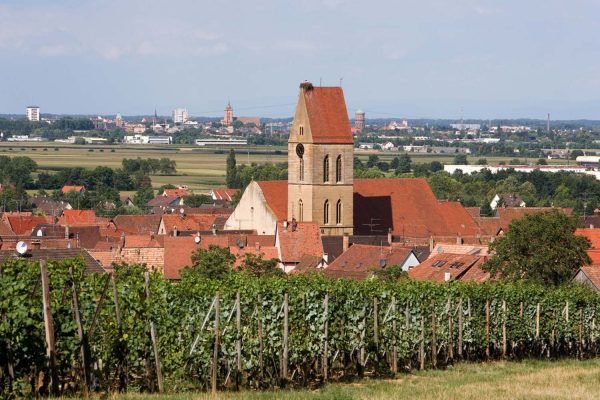 You're sure to come across a wine festival on your way, where you can enjoy discovering the best wines of Alsace.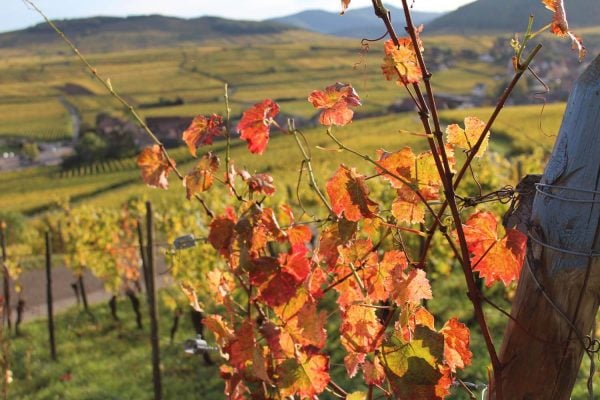 In autumn, the surrounding forests turn the most beautiful colours, and the harvests bring the vineyards to life.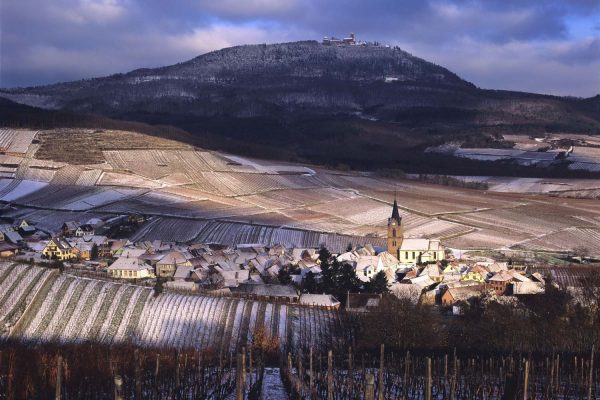 The villages glow with beautiful lighting for the famous Christmas markets. Every season has its own charm; just choose the one that appeals to you the most!
Although touring the Wine Route is a great way to meet winegrowers in a serendipitous way, you might want to plan some key sites to visit before you set off. Our selection, from north to south.