It's a gourmet paradise in Strasbourg and Alsace! You'll discover lots of dishes and countless treats here. Take advantage of your visit to the Christmas market to taste some typical Alsatian specialities, some of which are only available at this time of year!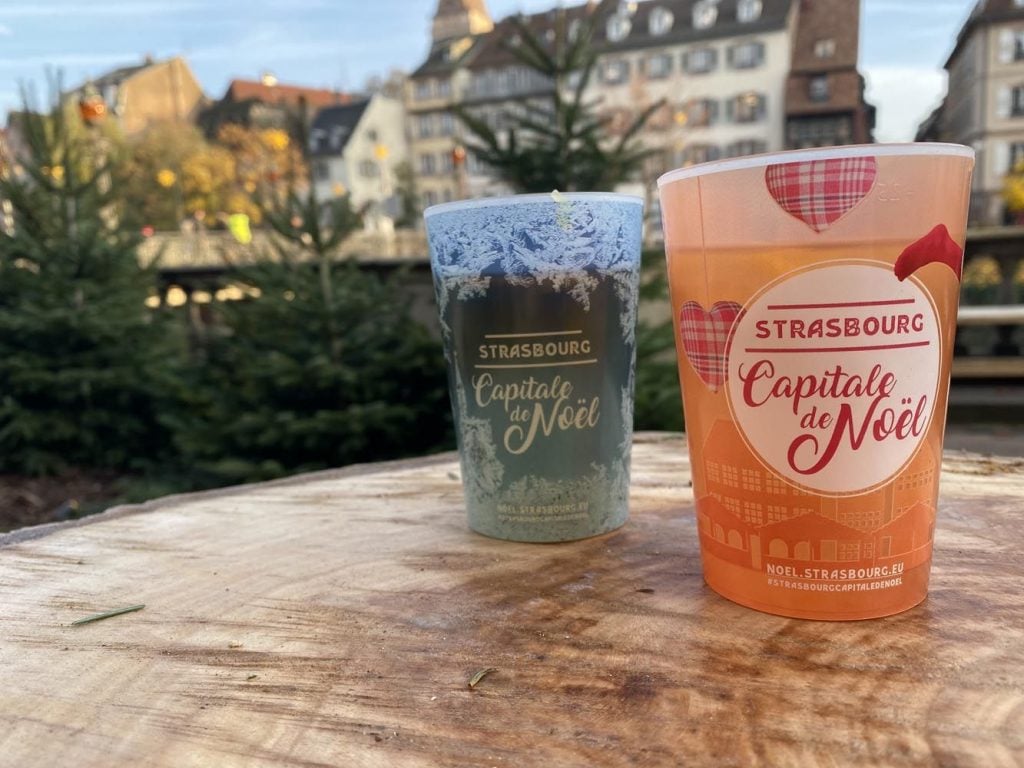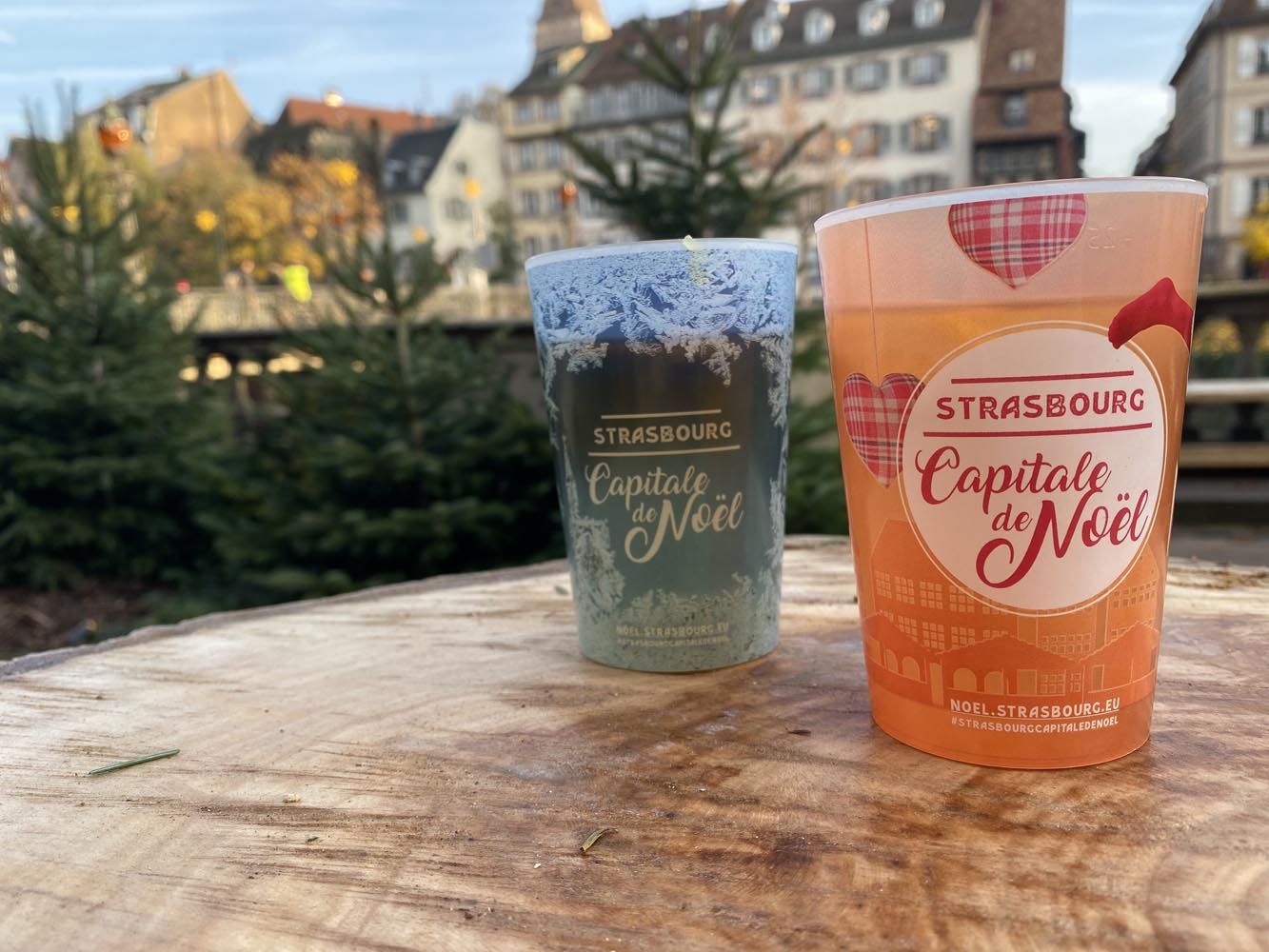 Mulled wine
Having some mulled wine (made with red or white wine mixed with spices, sugar and citrus fruits) is a fun and friendly way to warm up after strolling through the Christmas markets.*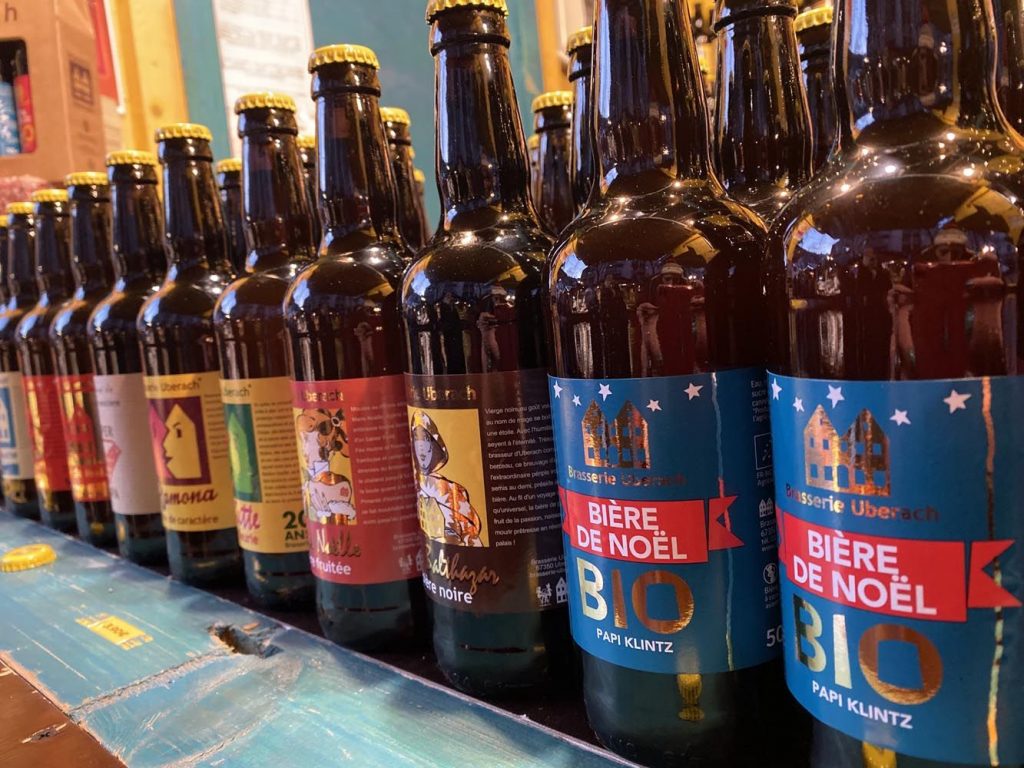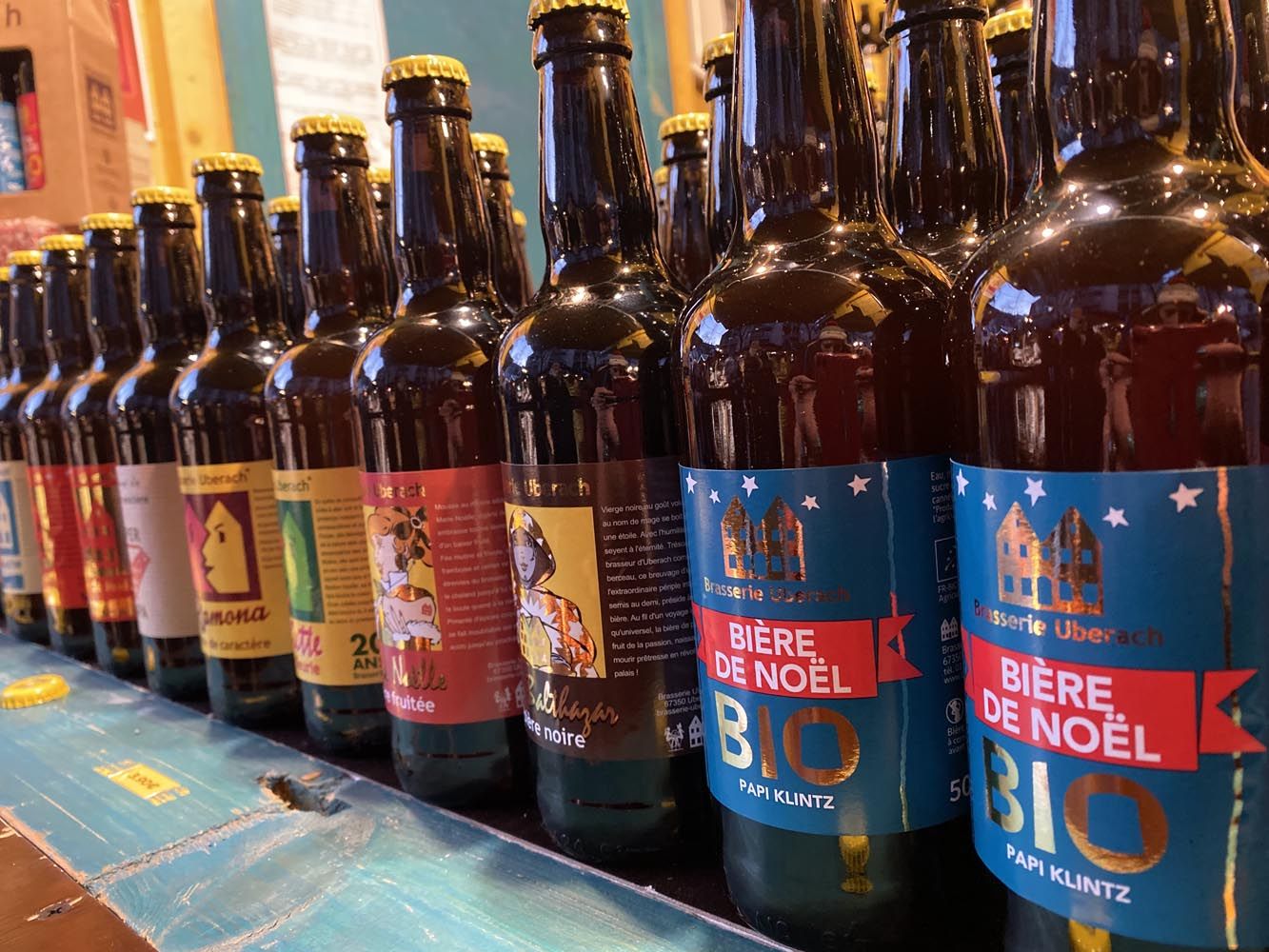 Christmas beer
Renowned for its beer, Alsace is proud of its many breweries, which never fail to uphold the centuries-old tradition of brewing Christmas beer. They craft a more amber, robust beer, with notes of spice and citrus but no bitter taste. Discover this special brew at several brewery stands at the Christmas markets, as well as at the city's bars and restaurants.*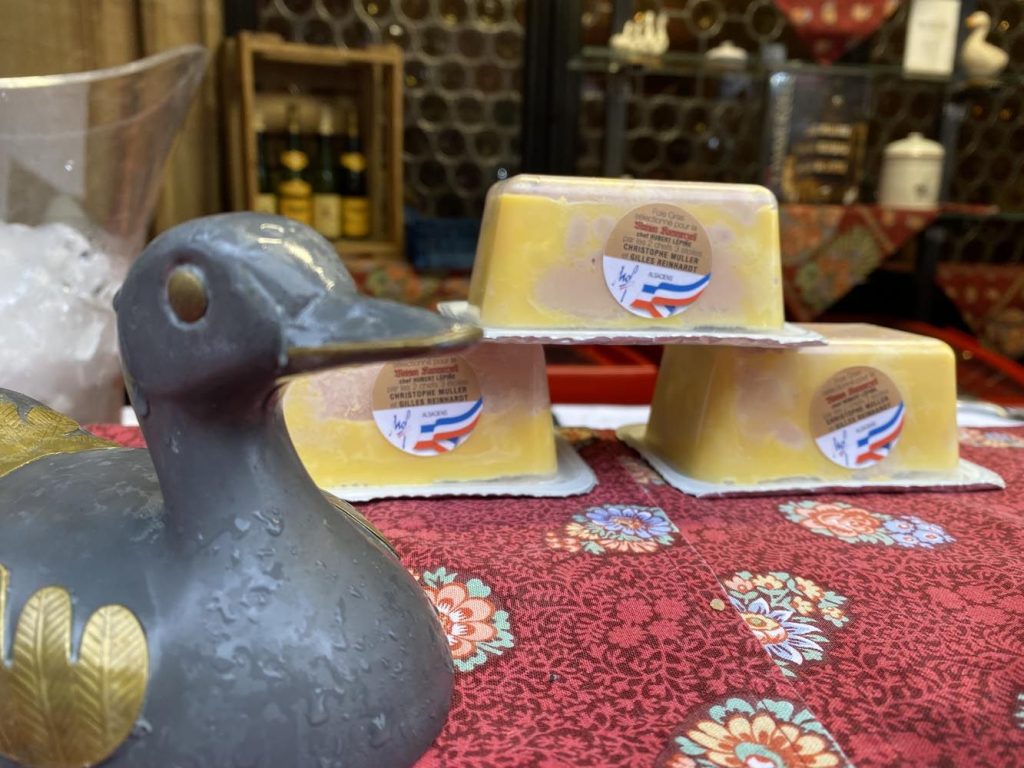 Foie gras
Did you know that the recipe for foie gras as it's usually eaten today – in a block or terrine – was invented in Alsace in the late 18th century? You'll find locally produced foie gras at the gourmet market on Place du Marché aux Poissons.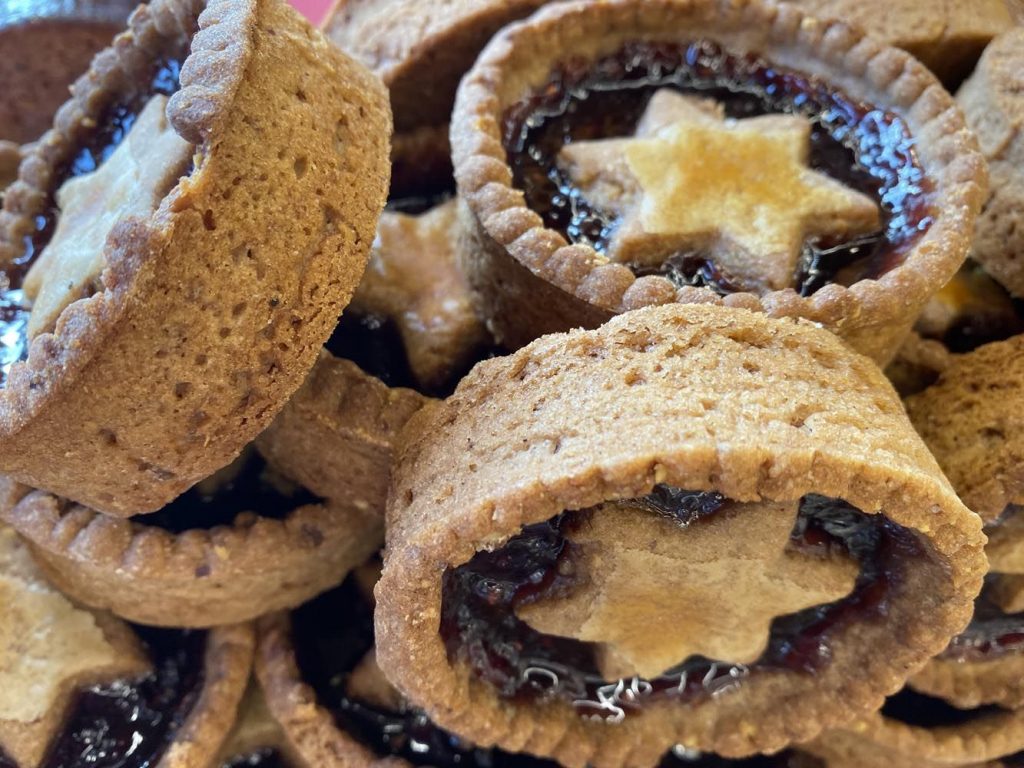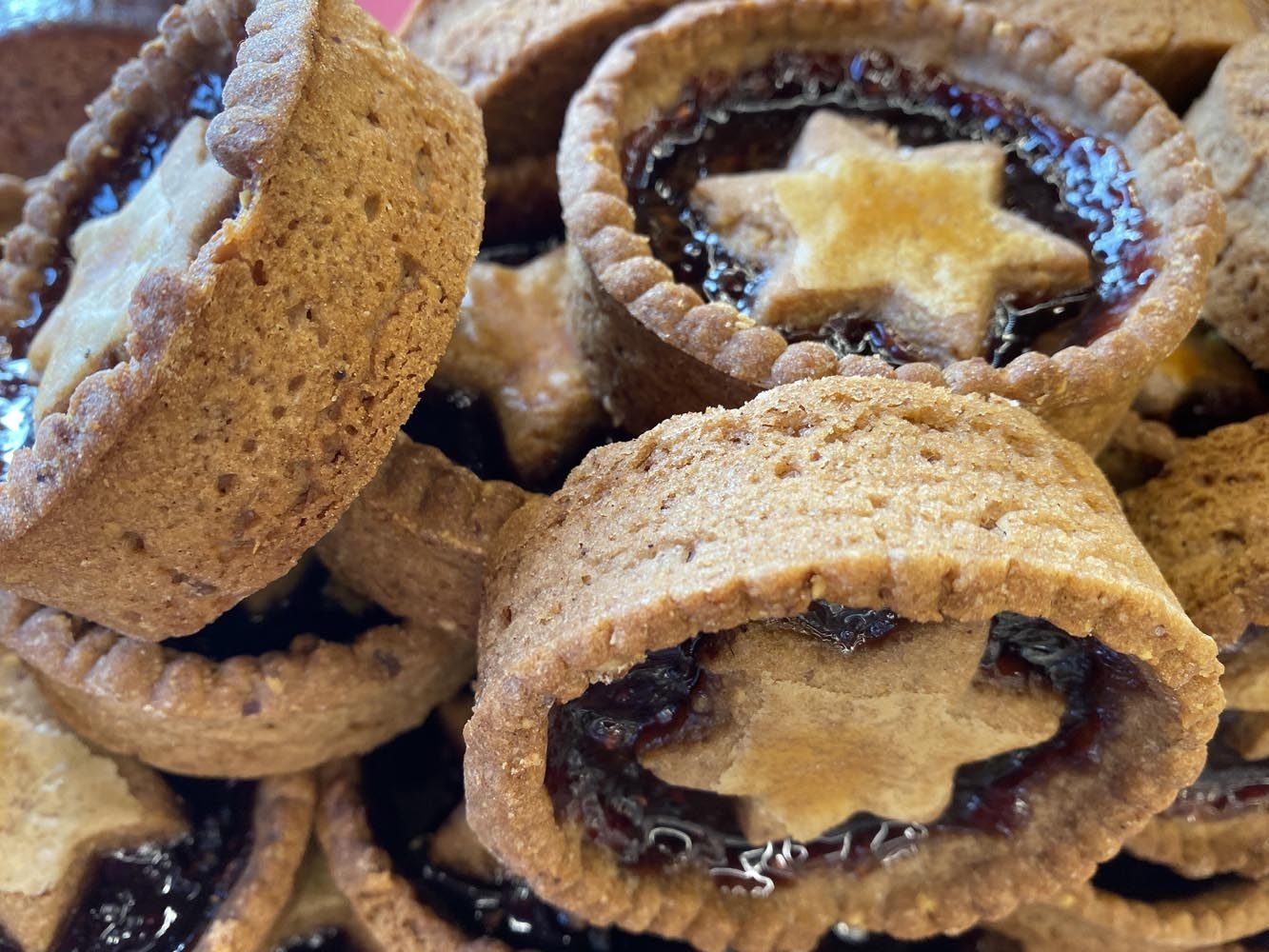 Bredle
It's a centuries-old, beloved December tradition in Alsatian households: each family makes bredle biscuits to give to their loved ones. These little cookies come in a multitude of varieties: Butterbredle (with butter), Schwowebredle (with almonds and cinnamon), Anisbredle (with aniseed)… There's something for every taste! You'll find the best bredle biscuits in the city's pastry shops and at the Christmas market on Terrasse Rohan.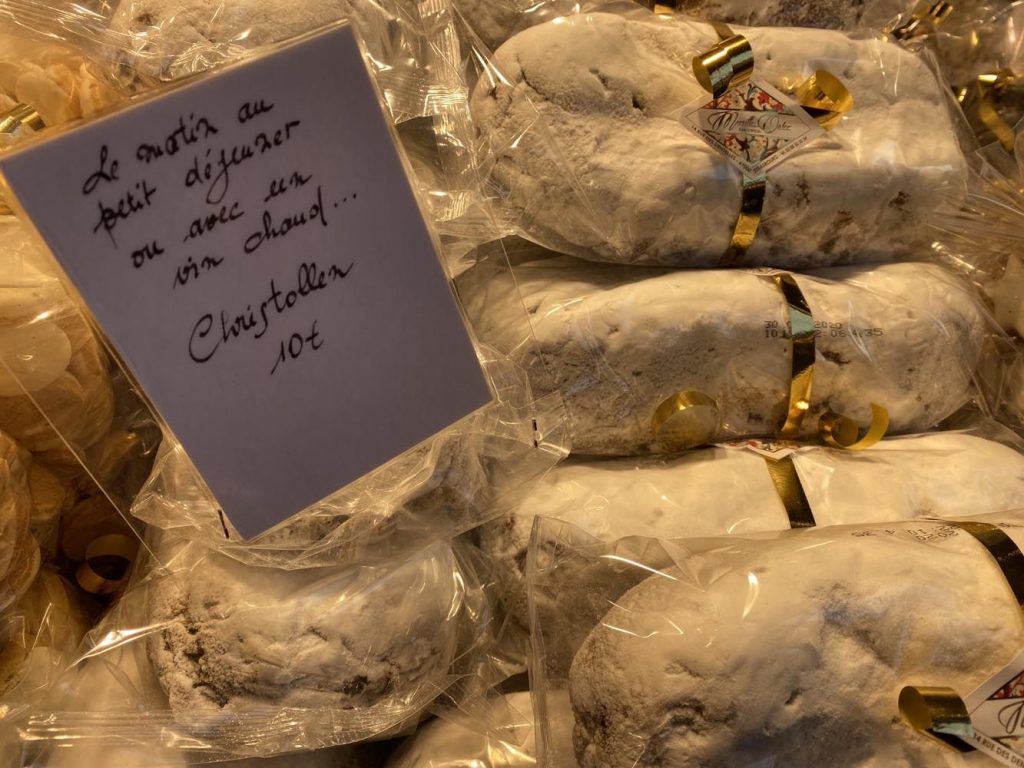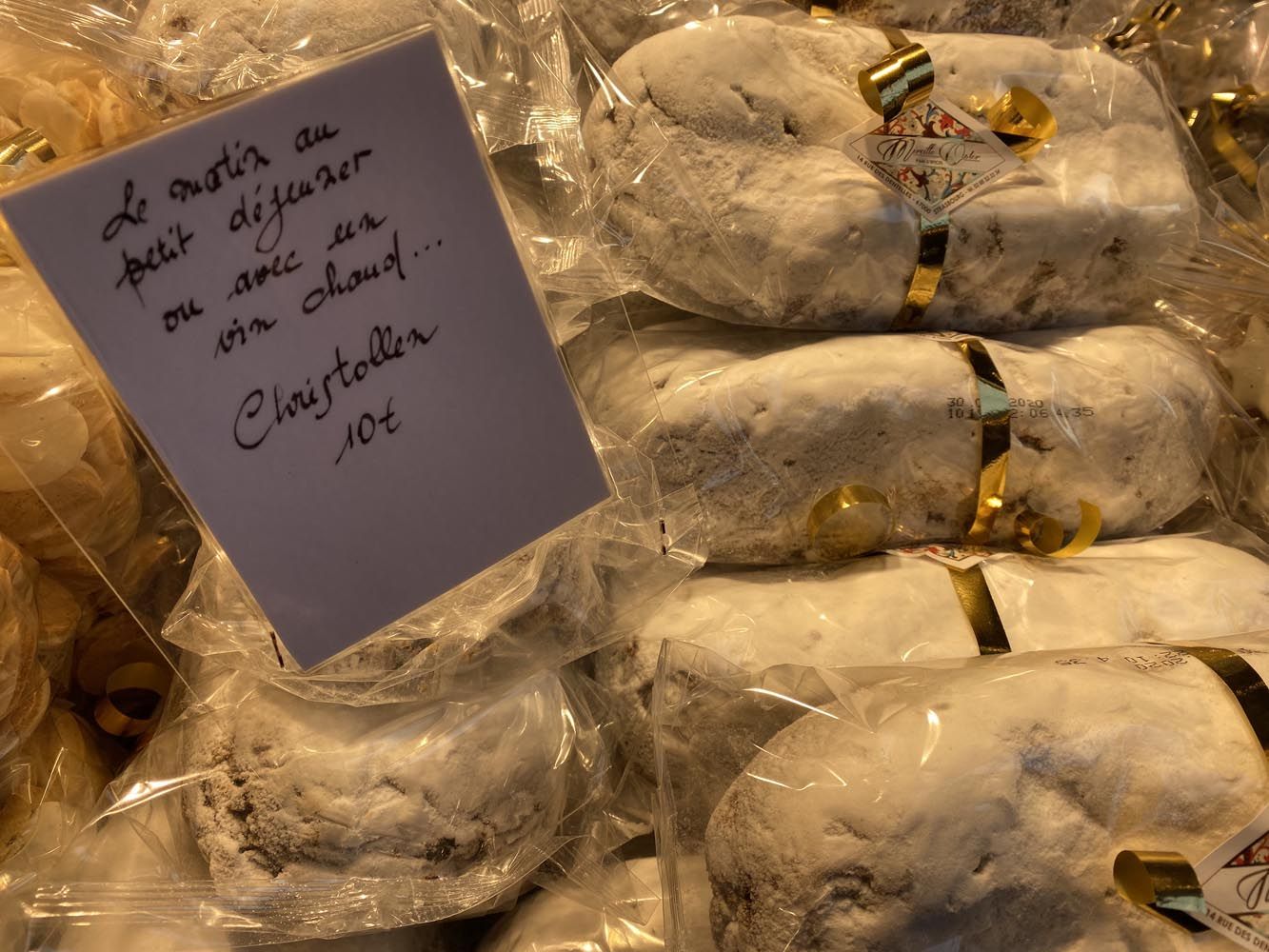 Christstolle
This long Christmas cake is made with dried fruits and spices and is generously frosted with icing sugar. It's perfect for breakfast or as a snack.
What's more, it keeps well – so you can bring some home with you!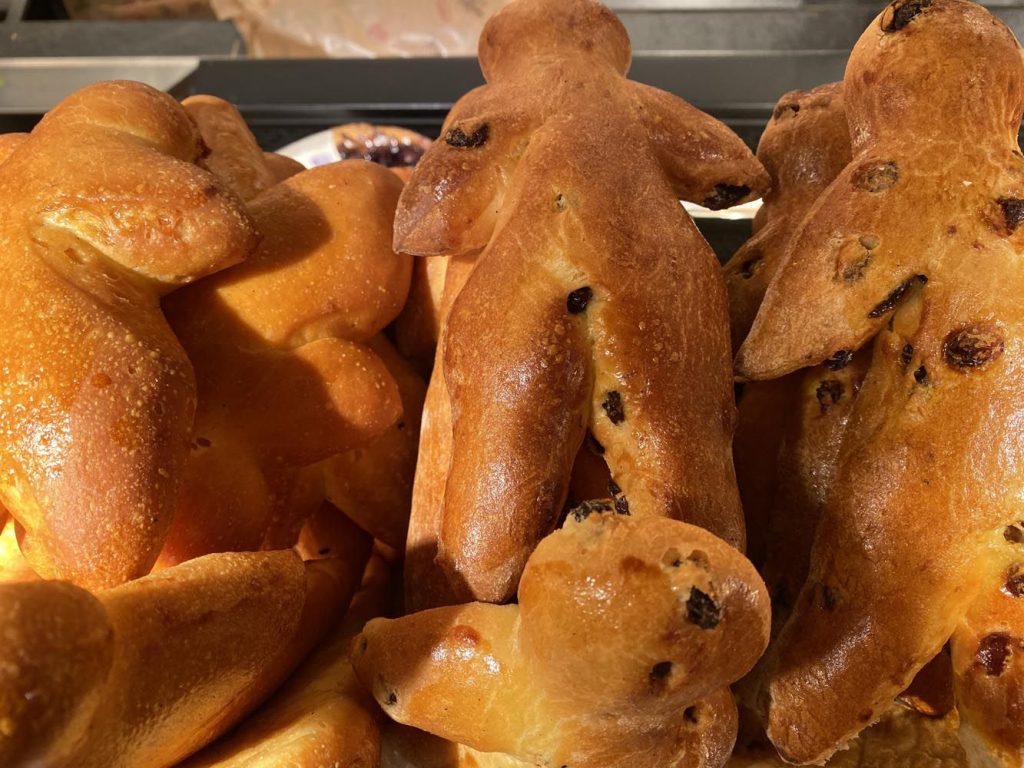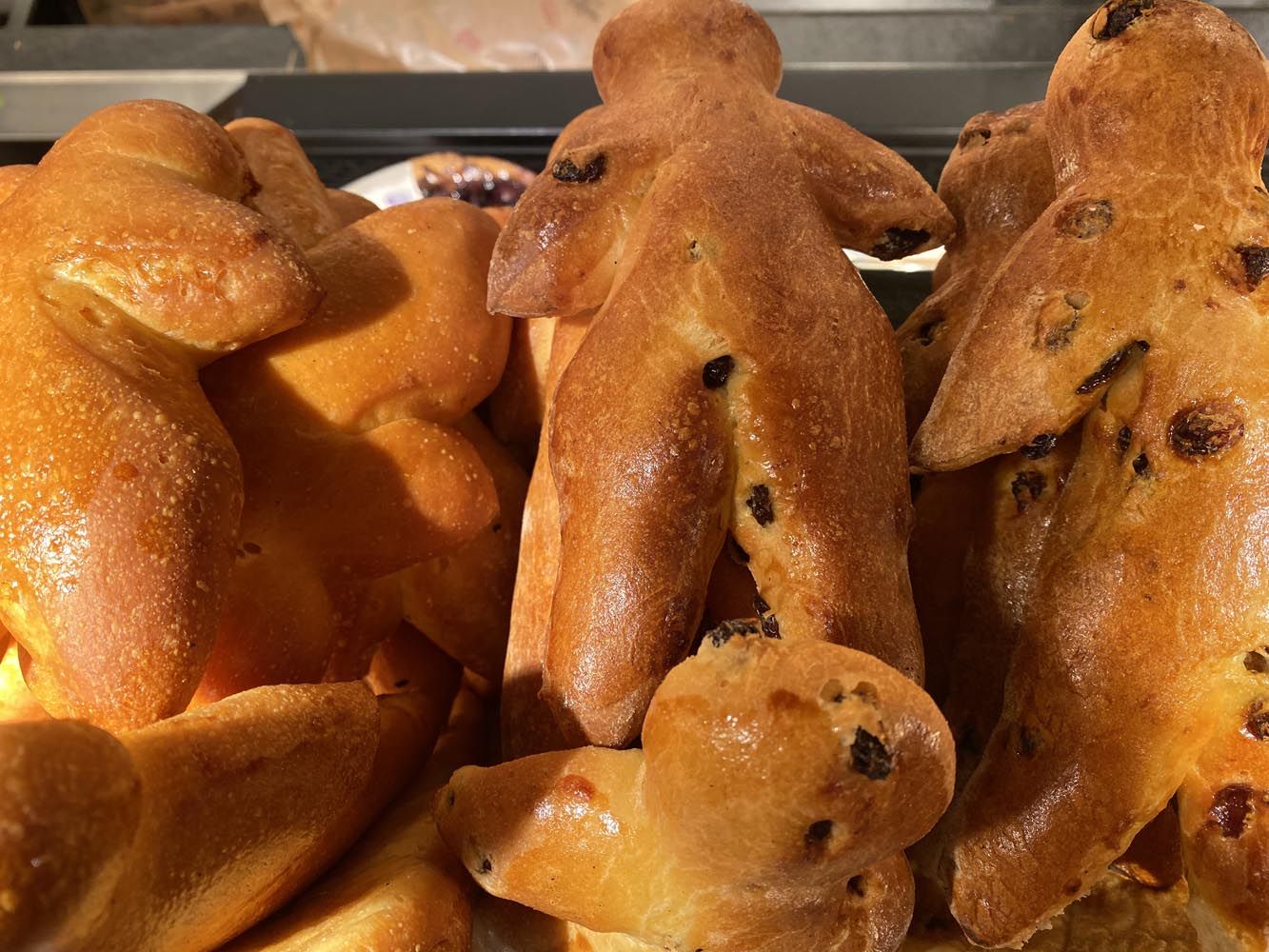 Maennele
For a delicious afternoon treat, try one of these brioches in the shape of a little man, with eyes made of raisins or chocolate chips, traditionally enjoyed on Saint Nicholas Day.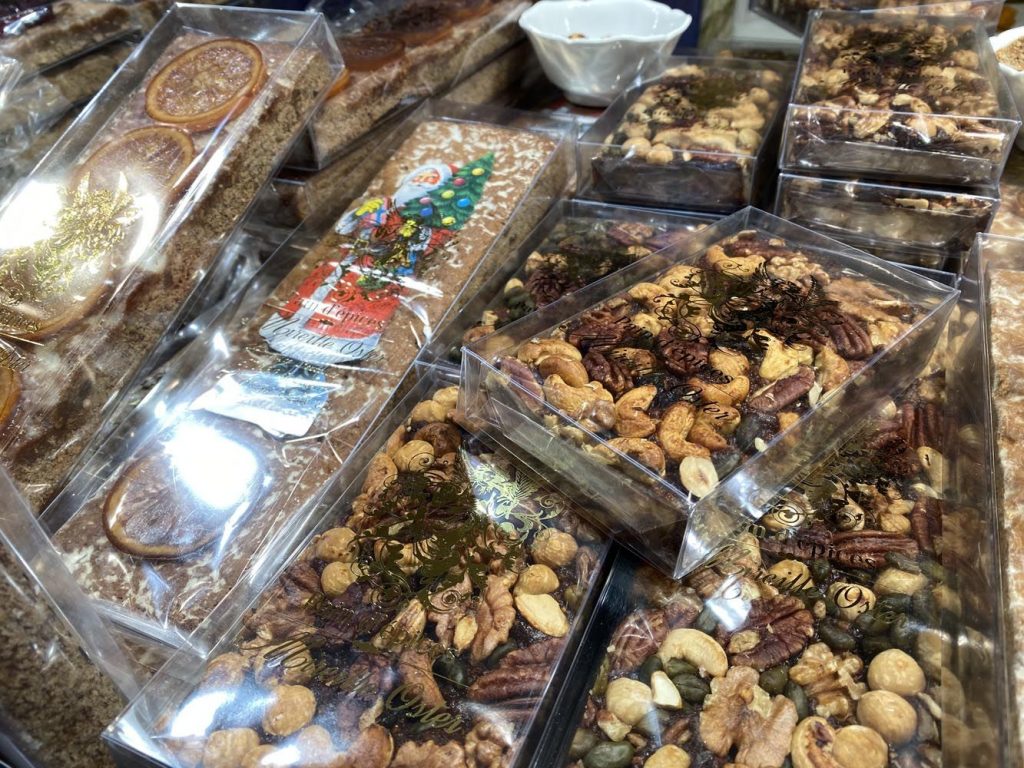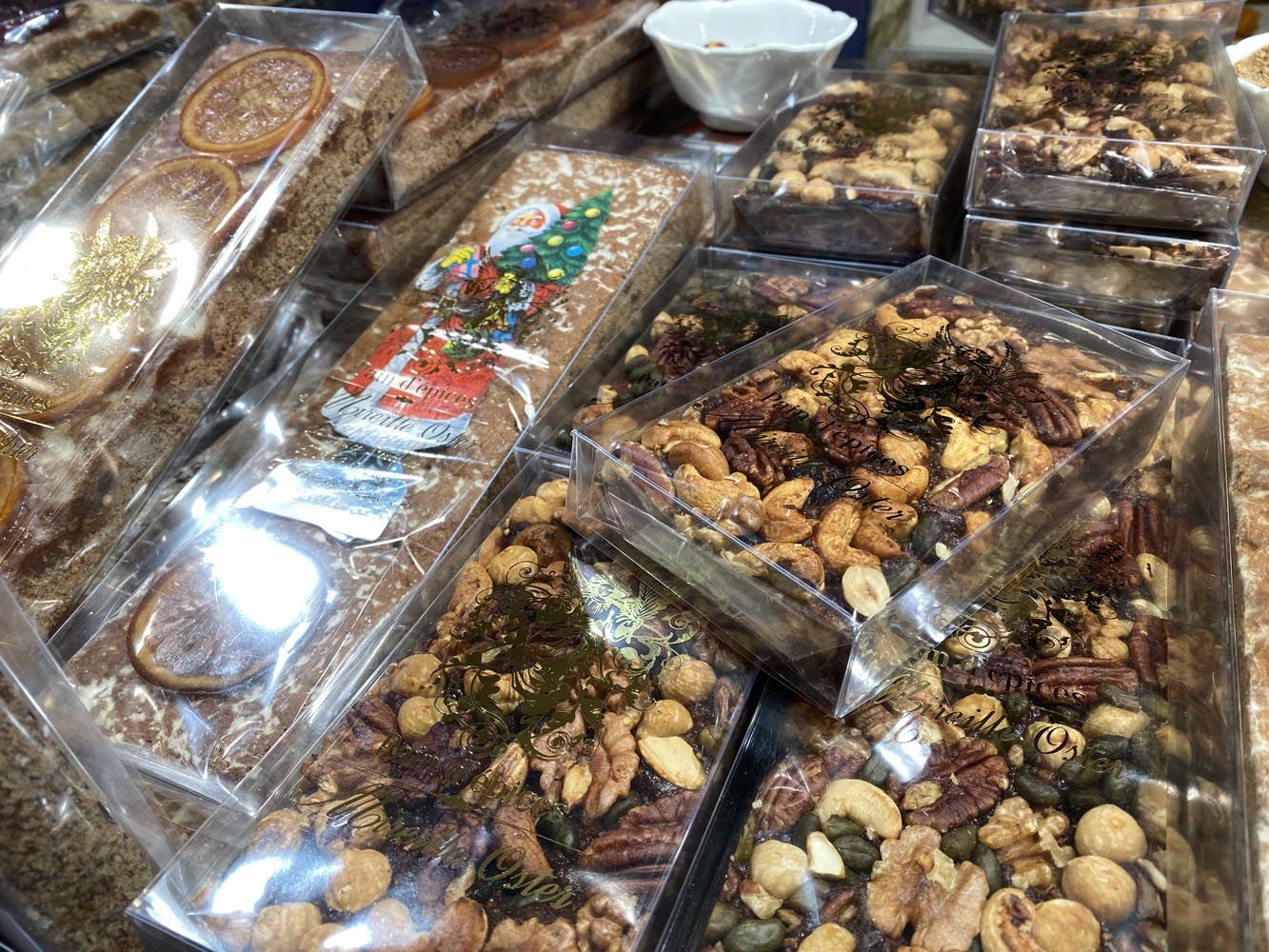 Gingerbread
Gingerbread is the star at the Christmas markets! There are various types: lebkuchen – delicious flat gingerbread in different shapes, or soft cakes that you can slice into. Give in and enjoy their subtle honey taste!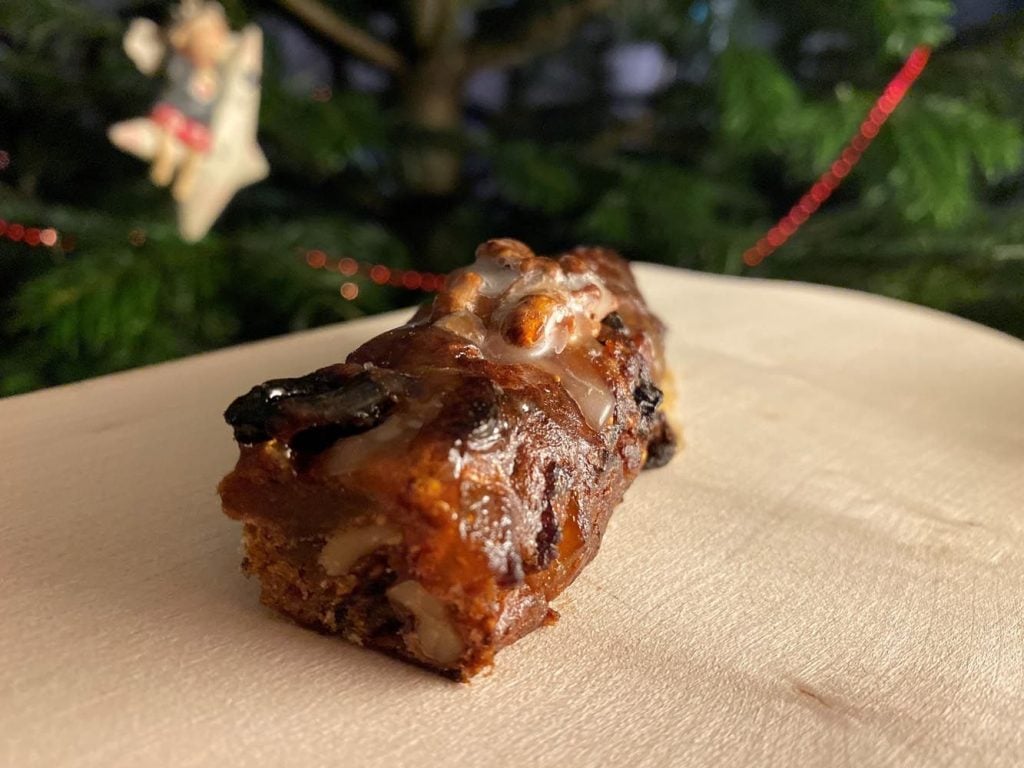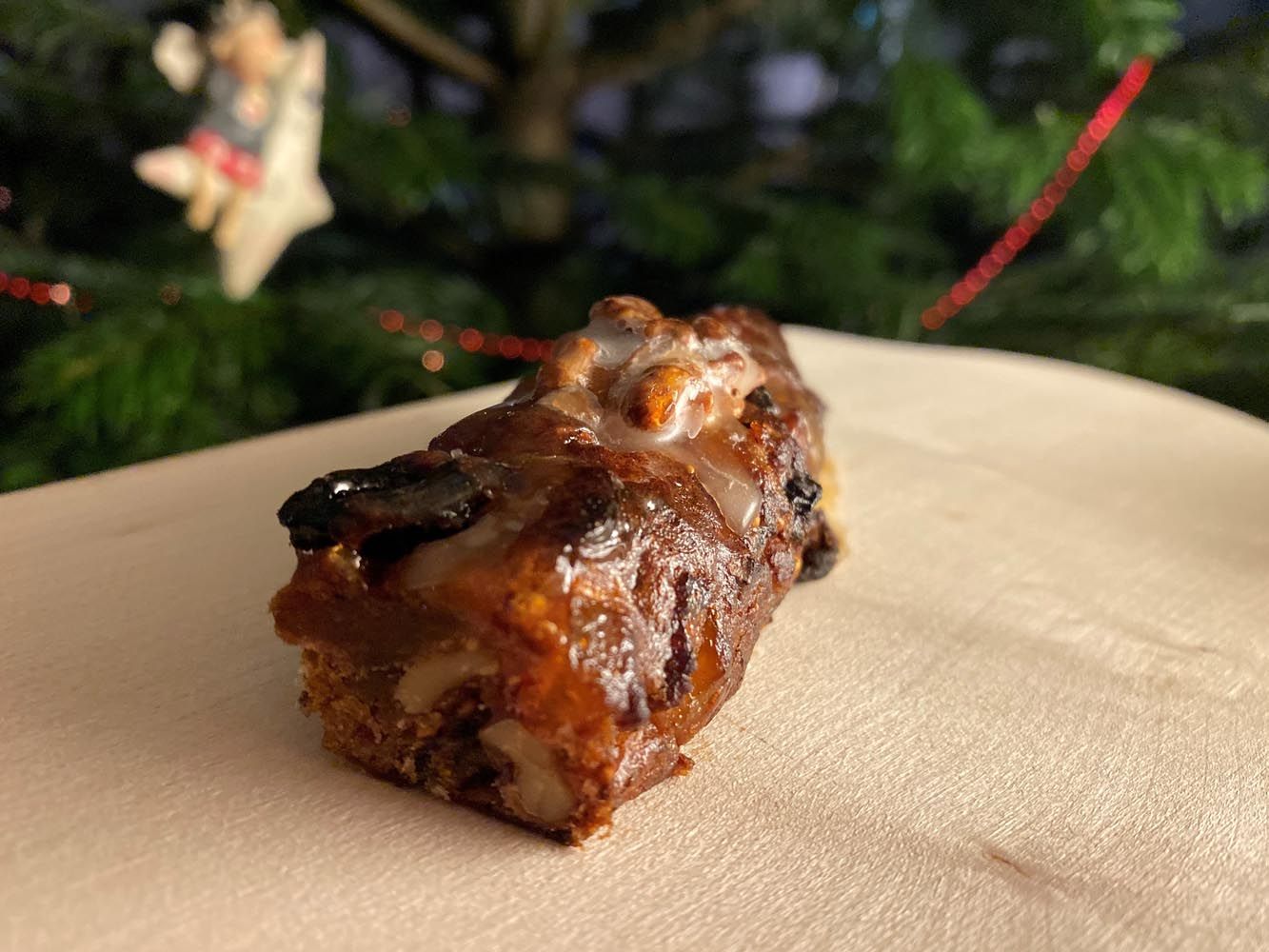 Berewecke
This Christmas bread, served in thin slices, is made mostly of dried pears, nuts and candied fruit macerated in Schnapps.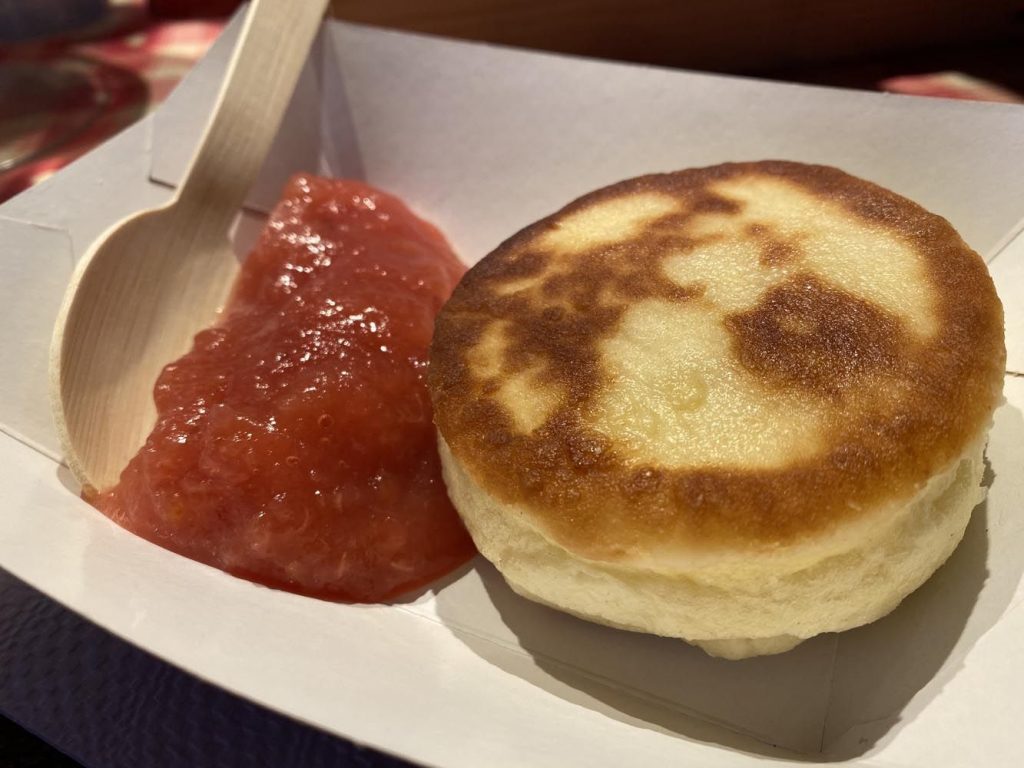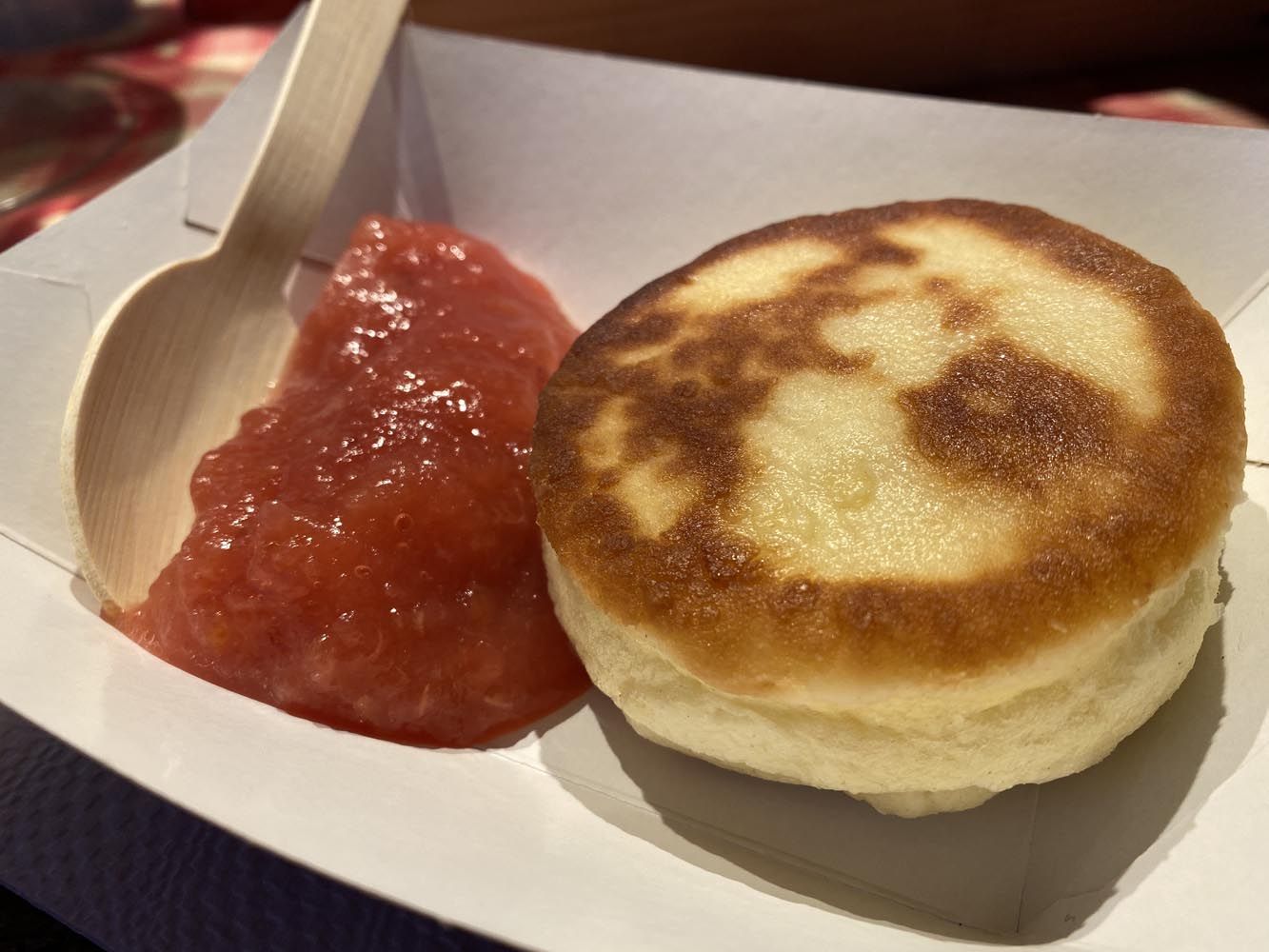 Dampfnudle
These balls of risen dough, cooked in a pot, are traditionally served with compote.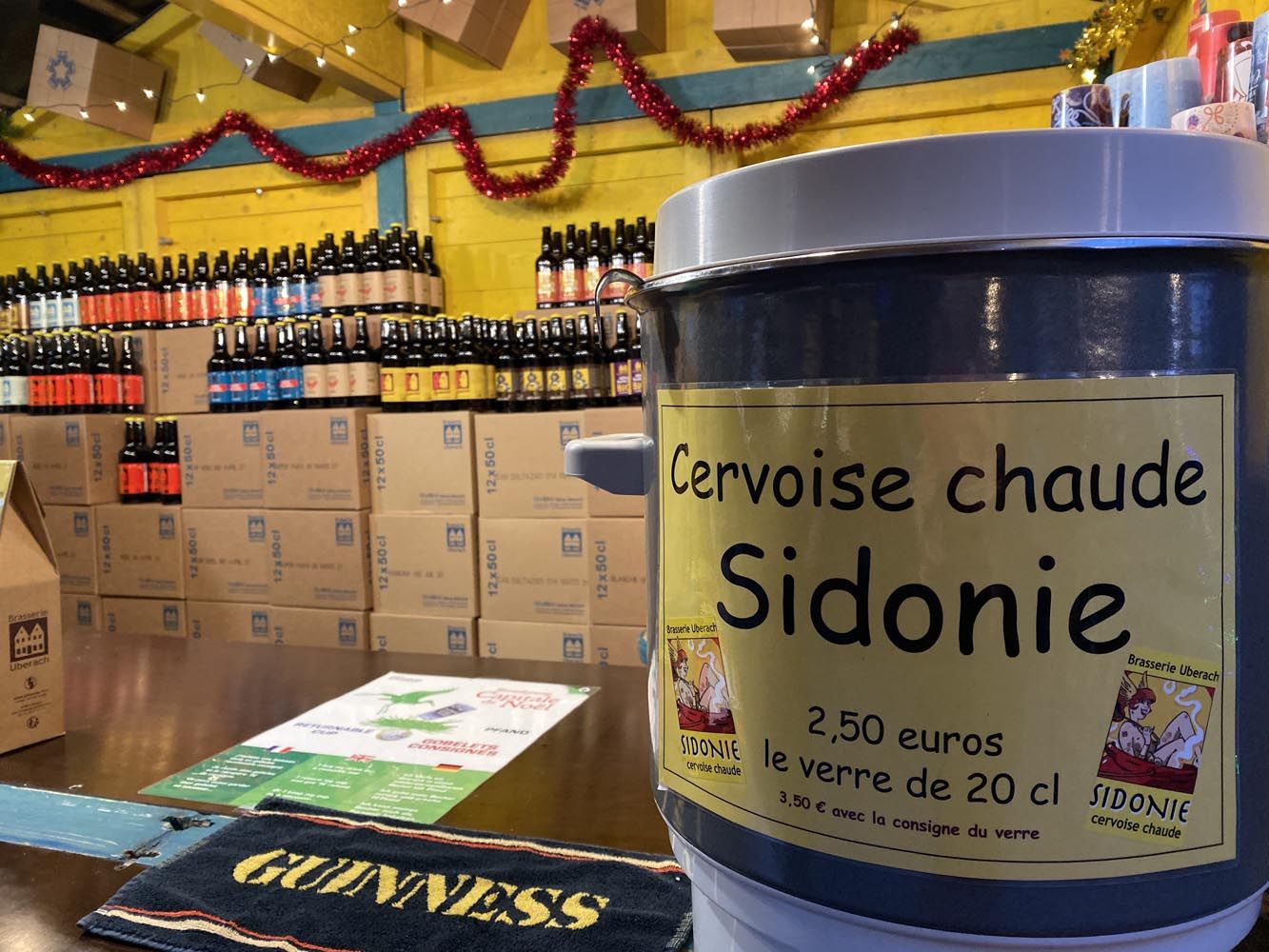 Try something different: Mulled beer
For a change from mulled wine, go to Place Broglie and try out a surprising hot drink made with local beer, spices and organic honey from the Vosges.*
*Alcohol abuse is dangerous for health. Consume in moderation.