Did you know that chocolate is made in Alsace? South of Strasbourg, you'll find the Schall factory, whose history and know-how can be explored in a museum: Les Secrets du Chocolat. All aboard! Let's discover the world of chocolate!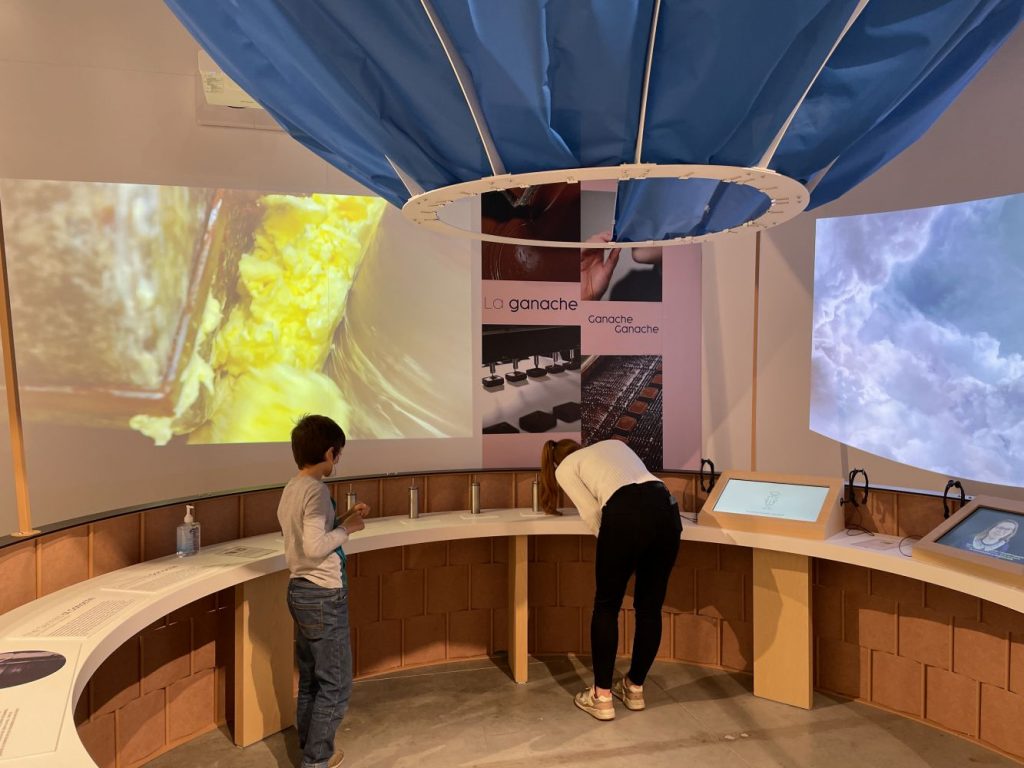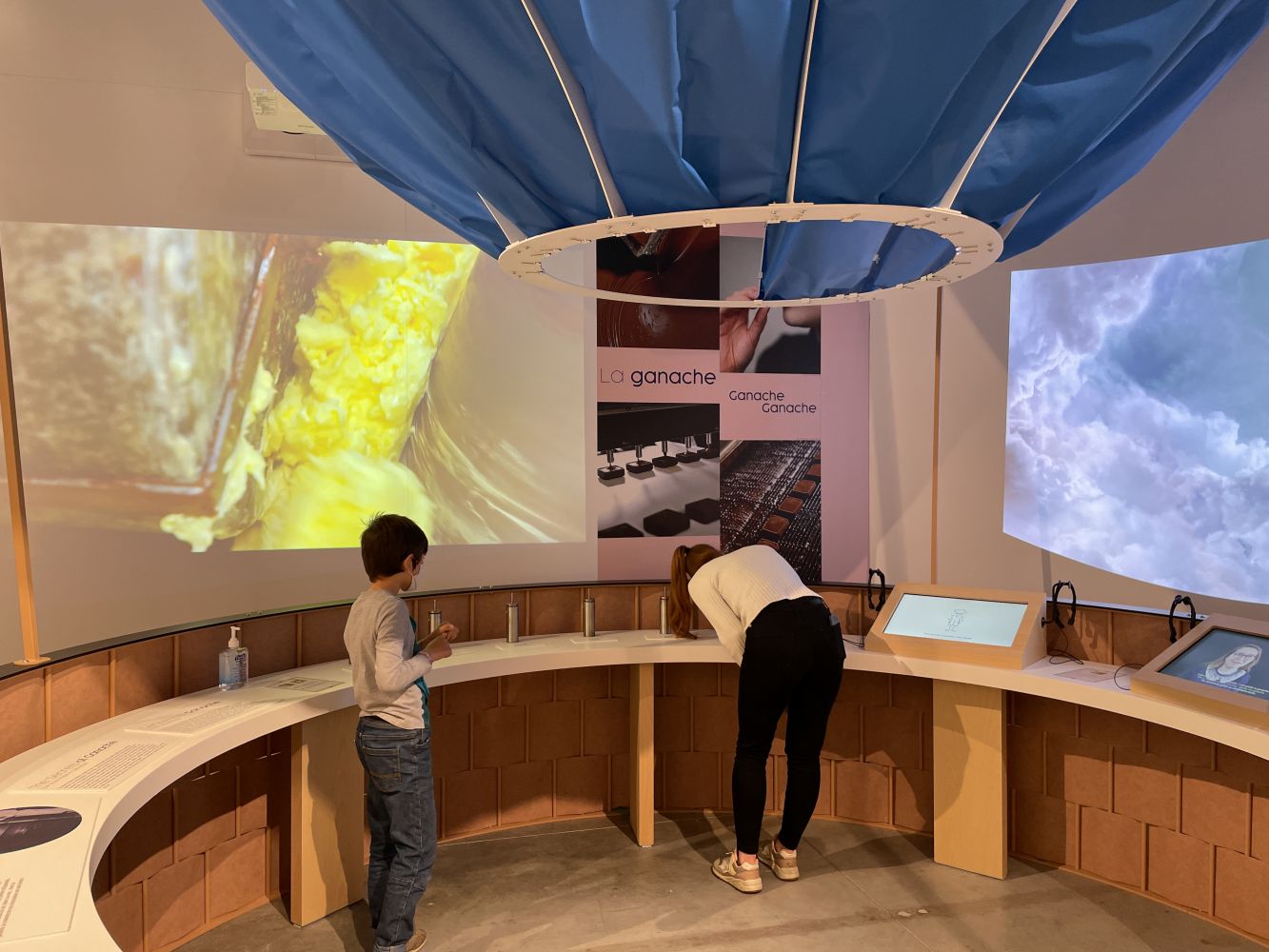 A journey for your senses
Thanks to an all-new exhibition design, "The Secrets of Chocolate" will take you all the way to Ecuador. Indeed, Schaal Chocolates, whose chocolate factory is right next door to the museum, have their very own cocoa plantation there. You'll discover every step that goes into making chocolate. And there's an impressive number of them!
In the next part of the exhibition, all of your senses will be awakened: sight, sound, touch… but the one I was the most struck by was the sense of smell! There's a heady scent of chocolate wafting through the museum, because the Chocolate Makers' Laboratory is located at the very centre of the exhibition. Of course, you'll also use your sense of taste, as there are chocolate tasting spots throughout the museum (except during health restriction periods – until the restrictions are eased, you can get a mini-box filled with chocolates to enjoy at home!)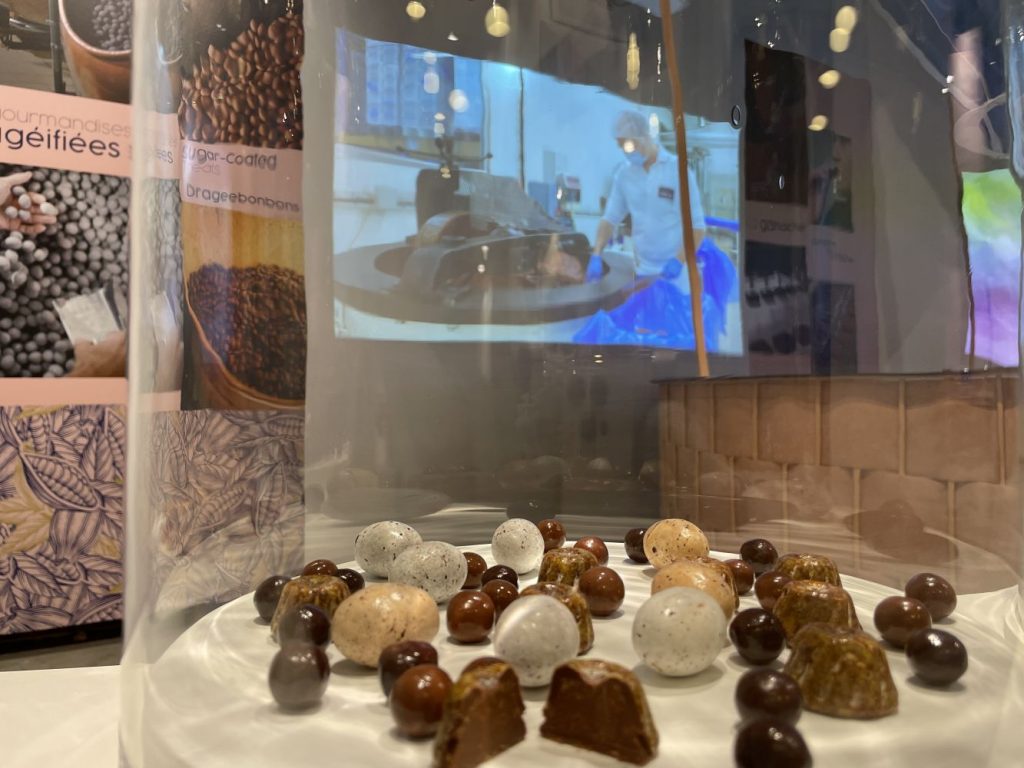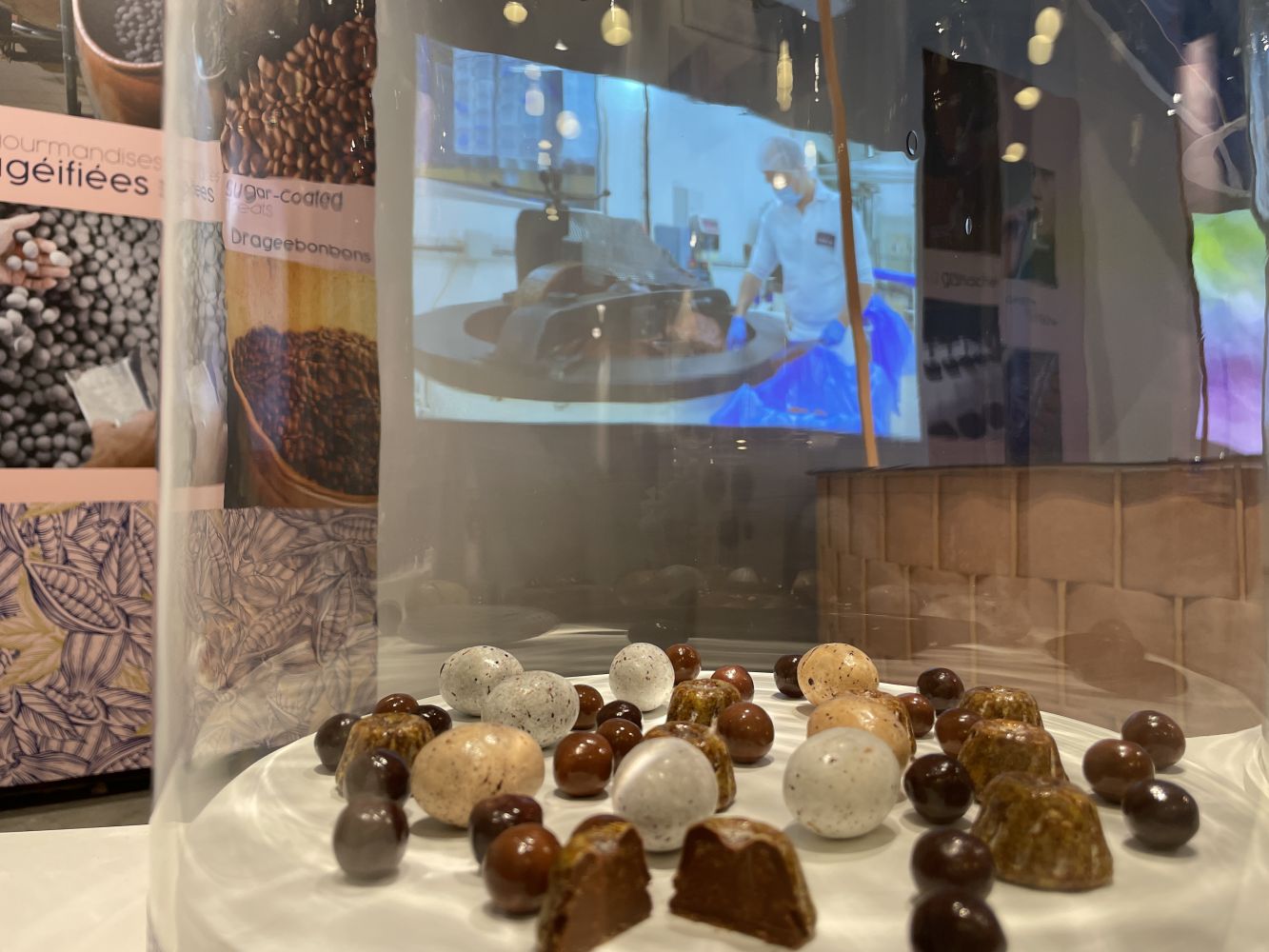 All the secrets of chocolate
With its immersive environment featuring multimedia content and interactive displays, the Secrets of Chocolate Museum is fun for young and old alike. The exhibition reveals the fabulous world of chocolate making. Once you've visited it, you'll know everything there is to know about moulded chocolates, dragées (sugar-coated sweets), ganache and pralines! Since the Chocolate Makers' Laboratory is right at the centre of the exhibition, you get to see the exciting work of Aliénor and Amélie, and even ask them all sorts of questions, which they'll be happy to answer. An exciting encounter!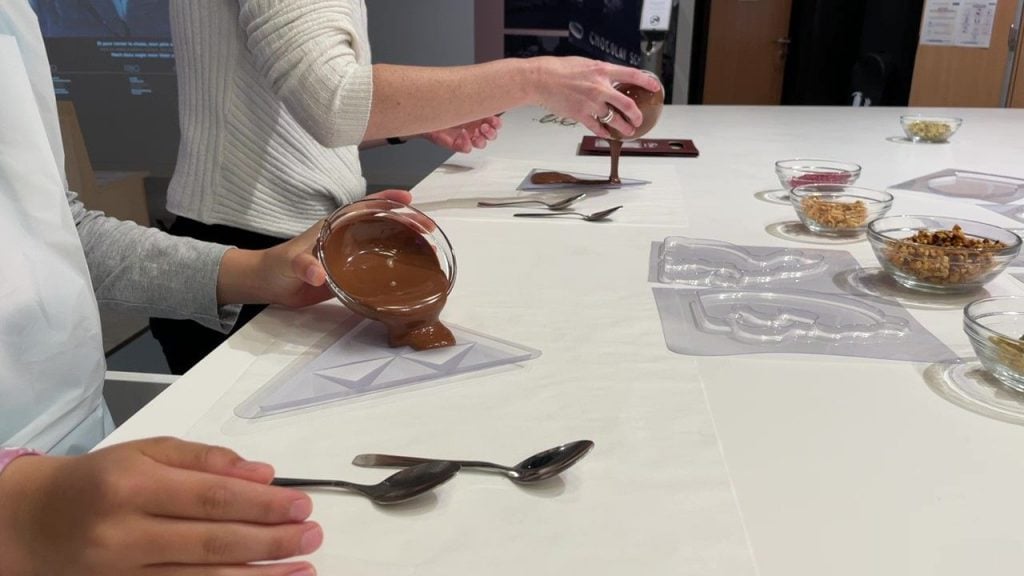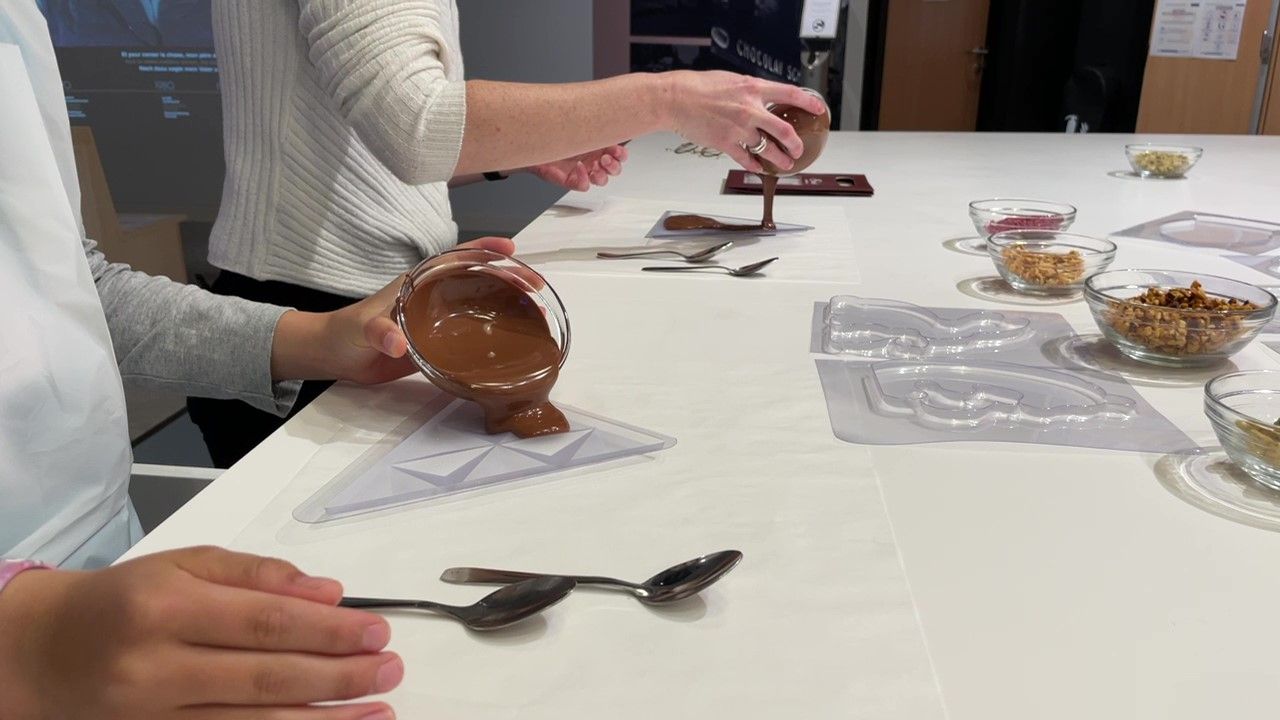 I have to admit that my favourite moment of visiting the Secrets of Chocolate Museum was the chocolate-making workshop with Amélie, the chocolate maker. We enjoyed making our own, personalised bar of chocolate. After carefully listening to Amélie's explanations, we chose a mould, a type of chocolate (dark or milk chocolate) and extra ingredients to add in (hazelnuts, almonds, pistachios, dried fruits, Croustipops, etc.), and, in just a few minutes, we made a delicious chocolate bar. It's really easy and so much fun. Whether you're a kid or a grownup, you'll be proud to leave the museum with a chocolate bar you made yourself!  Other workshops are also offered, to make your own chocolate spread or other, more ambitious chocolate creations.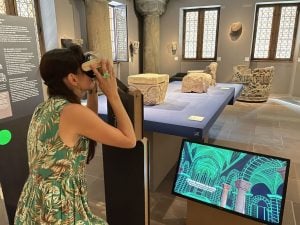 Ready to immerse yourself in medieval art, thanks to technology? Digital installations take you into the exciting world of the Œuvre Notre-Dame Museum's collections.
Read more »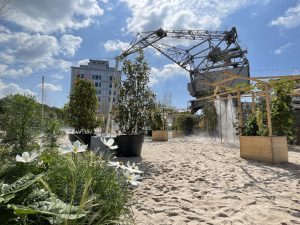 A city trip in summer? What a great idea! Strasbourg, a green city surrounded by water, is also the perfect summer destination.
Bike rides along the waterfront, pop-ups, nighttime guided tours, exceptional events and illuminations: Strasbourg is a great place to enjoy beautiful summer days!
Read more »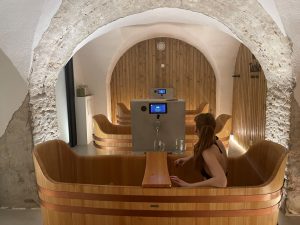 For an original moment of relaxation, come to the first beer spa in France: the Taaka Beer Spa in Strasbourg.
Read more »