With the cold, grey weather and short days of wintertime, you might need some extra comfort. How about pampering yourself at a spa? We've selected 3 places that are worth a visit.
The Ecrin du Bien-Etre Spa – Le Bouclier d'Or Hotel
Right in the centre of the Petite France quarter, the Ecrin du Bien-Être Spa is a place to unwind, in a space covering 150 sq. metres devoted entirely to relaxation.
Facilities : The spa features a steam room, a sauna, a cold water bath, a massaging and rainfall shower and a large whirlpool bath.
Treatments : the spa's speciality is a personalised massage, tailored to fit the client's needs and expectations. One of the treatments we offer is a deep massage that will soothe your body's areas of tension.
Some treatments are done with locally made organic skincare products.
Added bonus : the exceptional setting – the spa is located in a magnificent vaulted cellar.
The Régent Petite France Spa
This renowned spa, also located right at the heart of the Petite France quarter, offers you a moment of gentle tranquillity.
Facilities : sauna, steam room, sensory shower and jacuzzi (currently under construction; reopening in spring).
Treatments : among the spa's unique treatments, you might enjoy the 4-hand massage, the bamboo and hot oil massage and the 1992 – a signature massage created especially for the Régent Petite France Spa.
Added bonus : the outdoor jacuzzi with a view of the half-timbered houses of the Petite France quarter.
It's been open since October 2019, making it the latest addition to Strasbourg's family of spas. Although not centrally located, the variety and quality of the spa's facilities will win you over.
Facilities : sauna, steam room, sanarium, sensory pathway, relaxation room, jacuzzi and pool.
Treatments : Indulge in gentle or more invigorating massages, as well as complete rituals, with local, organic products. The treatments are offered in collaboration with the Camille Becht company.
Added bonus : the pool, where you can go for a dip between your spa treatments
The Nuxe Spa at Les Haras Hotel
Opened after Les Haras Hotel was expanded, the Nuxe Spa is a place to unwind and relax in an intimate, soothing setting, right at the heart of Strasbourg.
The facilities: a sauna, a steam room, a relaxation room and a 17-metre pool.
Spa treatments: Nuxe brand products are used exclusively for all massages. The signature treatment is an ultra-sensory massage of the body and scalp, with hot herbal compresses
The bonus: the pool heated to 30 degrees, for a gentle moment of relaxation
Conditions for access: For clients who are not hotel guests, ages 16 and up, from Monday to Thursday from 11 a.m. to 7 p.m. and Fridays from 10 a.m. to 4 p.m. The relaxation area is accessible with all booked treatments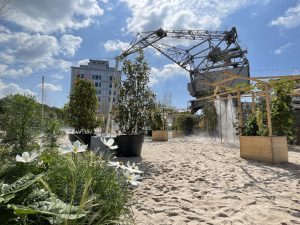 A city trip in summer? What a great idea! Strasbourg, a green city surrounded by water, is also the perfect summer destination.
Bike rides along the waterfront, pop-ups, nighttime guided tours, exceptional events and illuminations: Strasbourg is a great place to enjoy beautiful summer days!
Read more »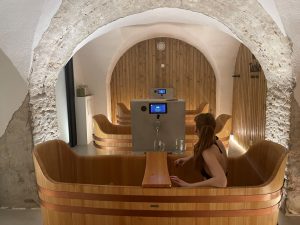 For an original moment of relaxation, come to the first beer spa in France: the Taaka Beer Spa in Strasbourg.
Read more »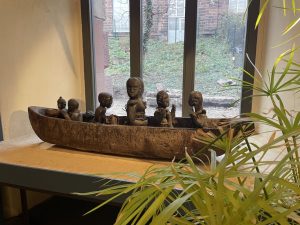 Did you know that the largest collection of voodoo objects in the world can be found in Strasbourg? The Château Vodou Museum steers clear of
Read more »