If you're like me and you enjoy swimming outdoors, in Strasbourg, you can do it in any season!
Two heated outdoor swimming pools
In Strasbourg, two swimming pool facilities feature heated outdoor pools, where you can swim outdoors in any season in water heated to 28°. Whether you choose the Wacken facility (with its Olympic pool), or the Hautepierre pool (25 x 25 metres), you'll stay nice and warm while you get in the water, because you swim out to the pool from indoors.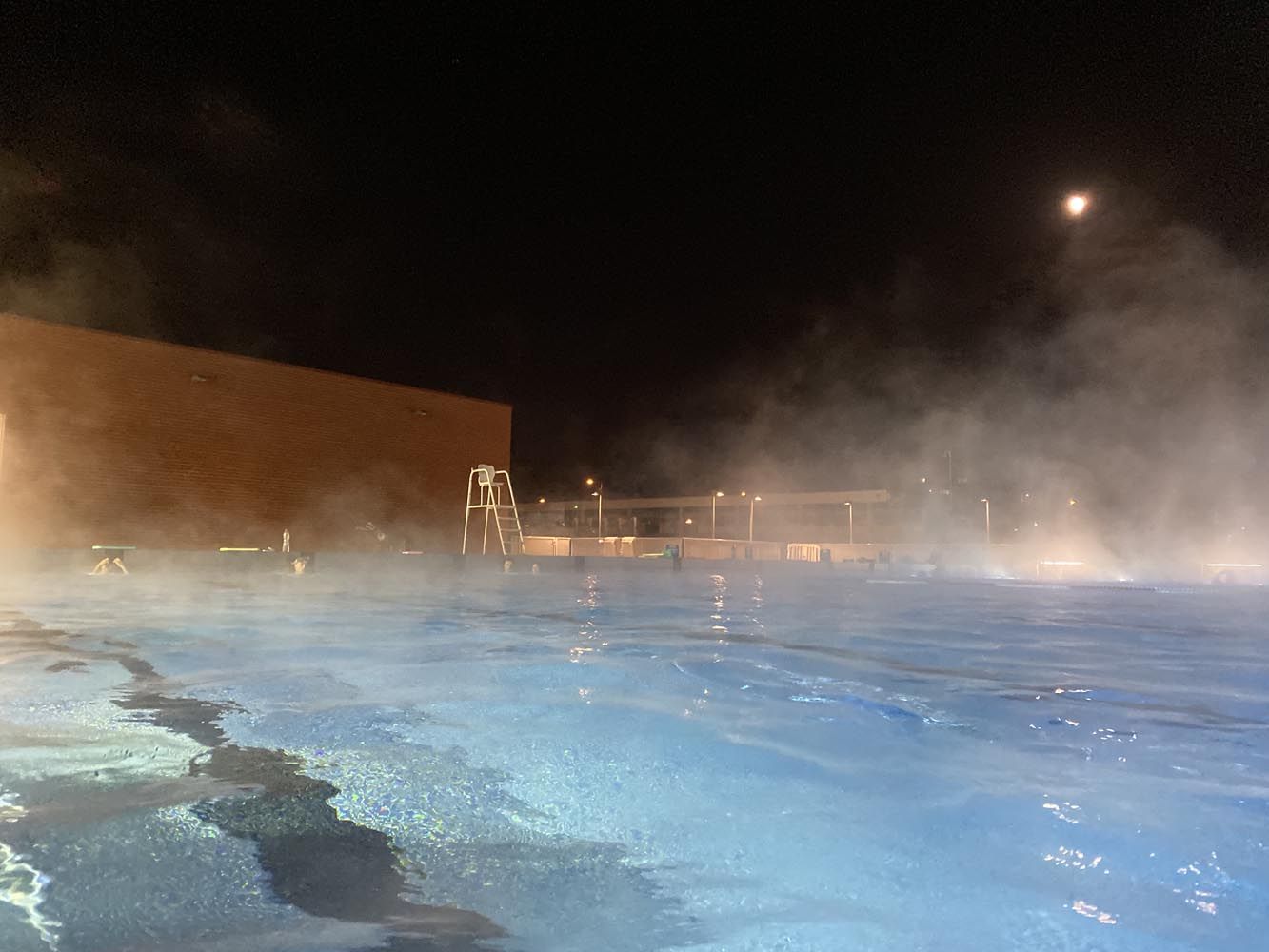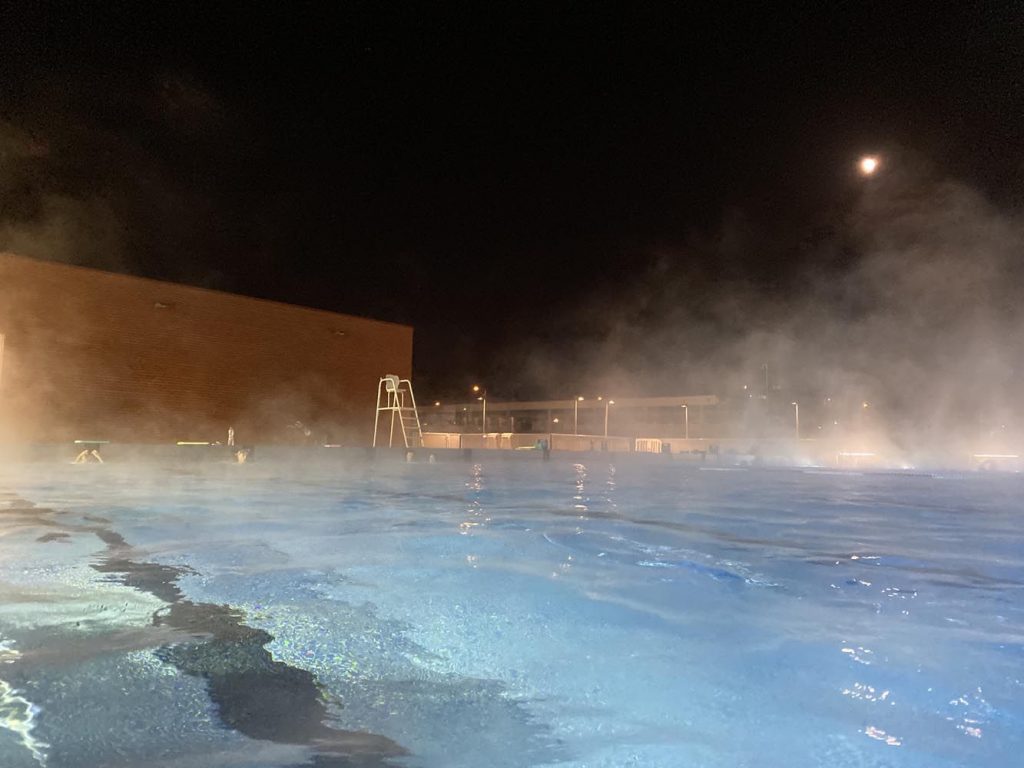 In addition to the pleasure of swimming outdoors, since these pools have generous opening hours, in wintertime, you can also swim under the stars! In the early morning or at nightfall, take a dip in the moonlight!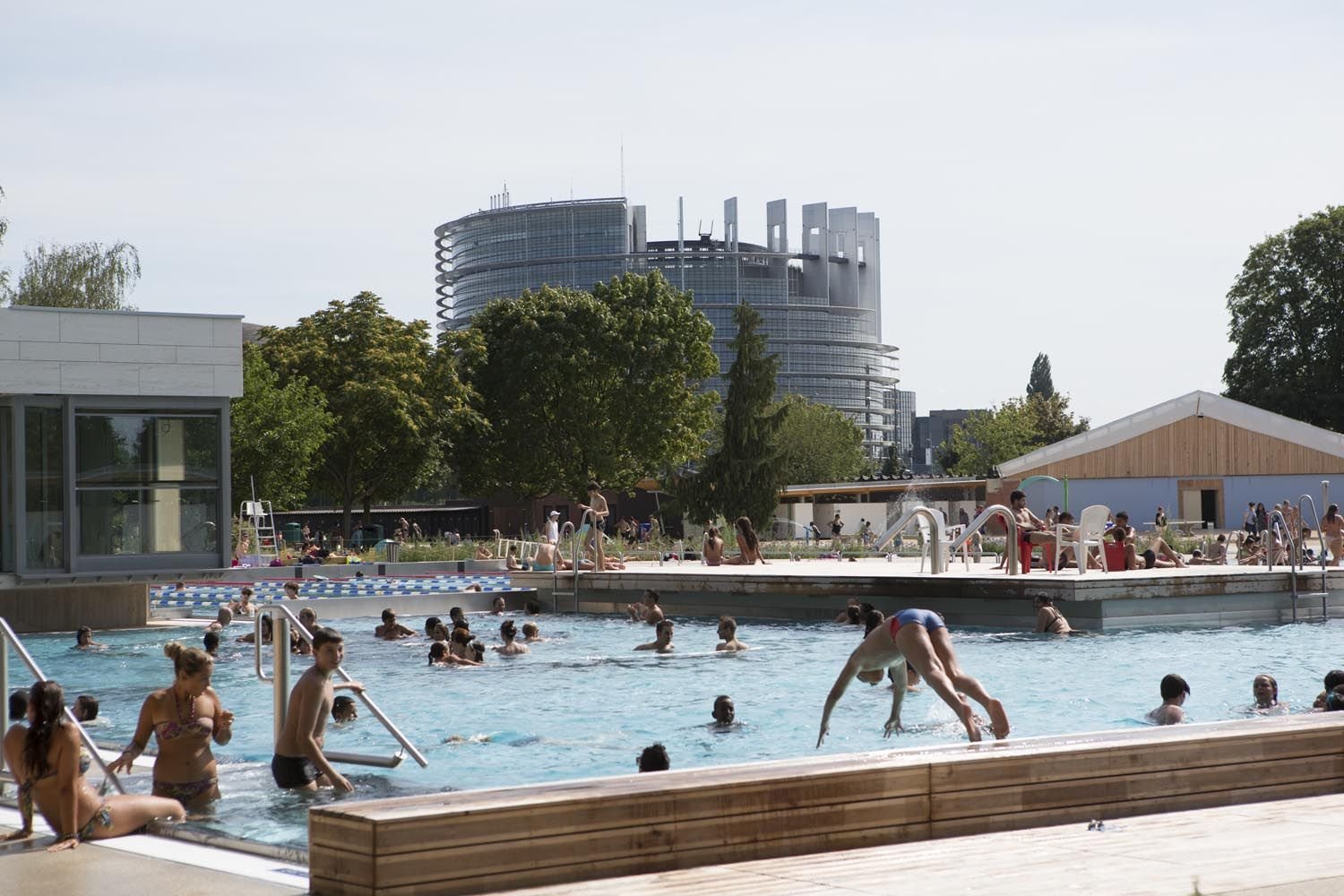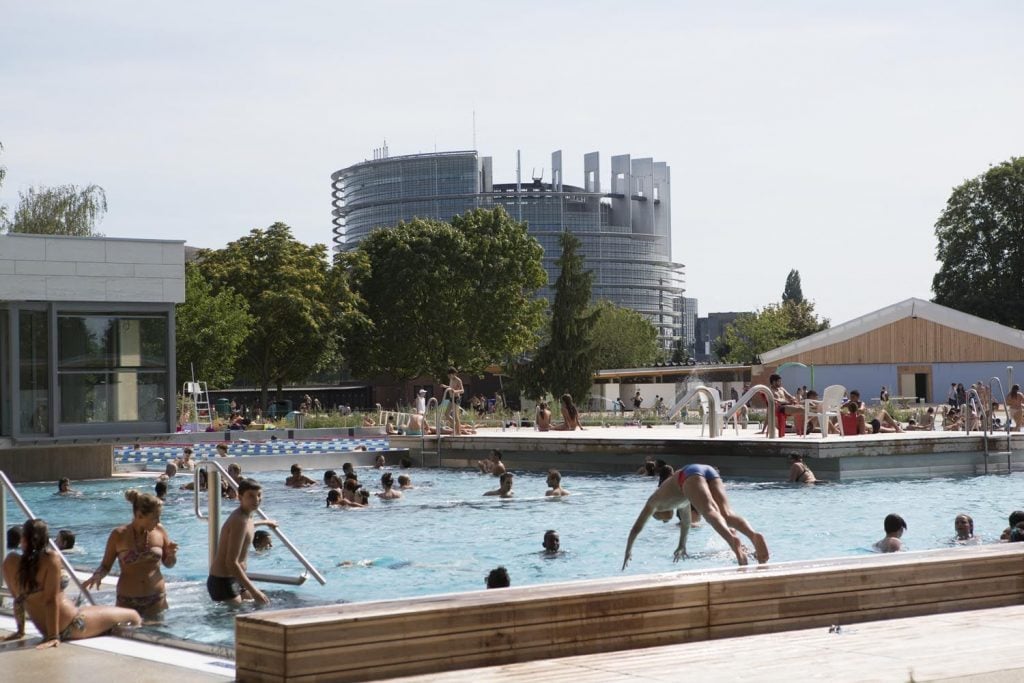 In summertime, relax and have some fun
When the weather's cold, the pools are mostly used by the most dedicated swimmers, but when the weather warms up, everyone enjoys a swim.
At the Wacken pool, from spring to autumn, a wellbeing pool, complete with whirlpools and massage jets, is open in addition to the main swimming pool. In summer, families have fun splashing around in outdoor wading pools and playing water games.
At both pools in summertime, green areas are perfect for relaxing. You can also enjoy other sports activities, such as pétanque, table tennis and beach volleyball.