This unique museum takes us on a journey through centuries of the history of sacred art, in an extraordinary architectural setting.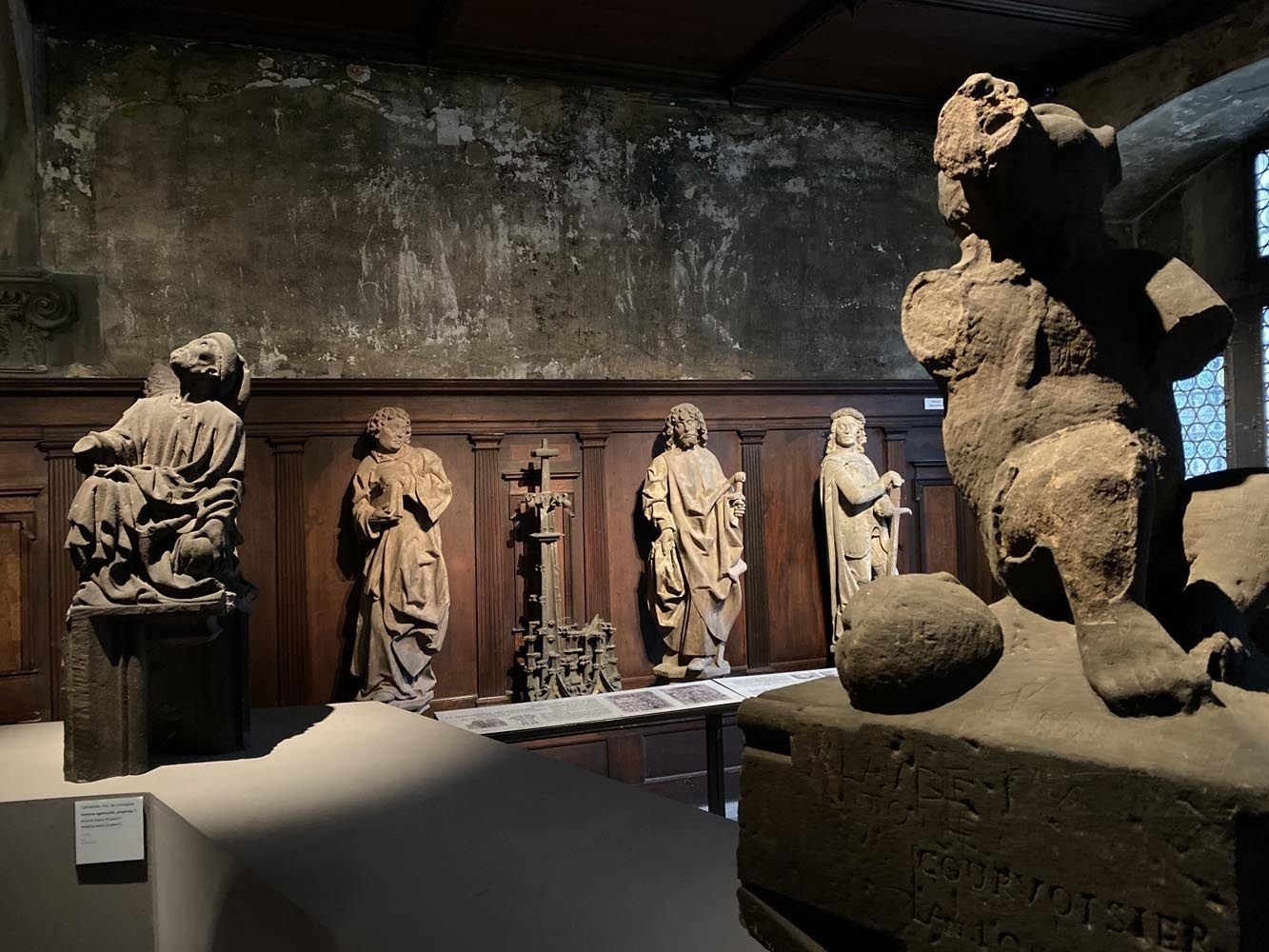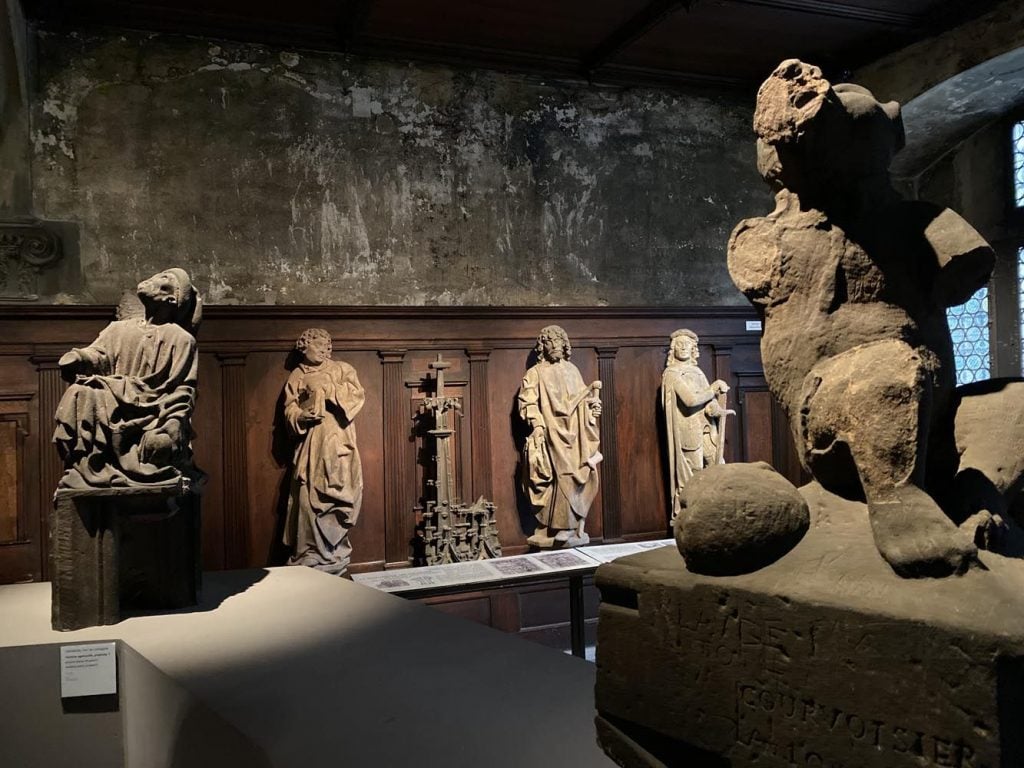 An exceptional atmosphere
I really like the ambiance of this place, for the beauty of the building itself, on the one hand, and the treasures it contains, on the other.
The collection of the Œuvre Notre-Dame Museum is of inestimable value. Amongst other things, you'll see a stained glass window called "The Wissembourg Christ", the oldest intact figurative stained glass window in France.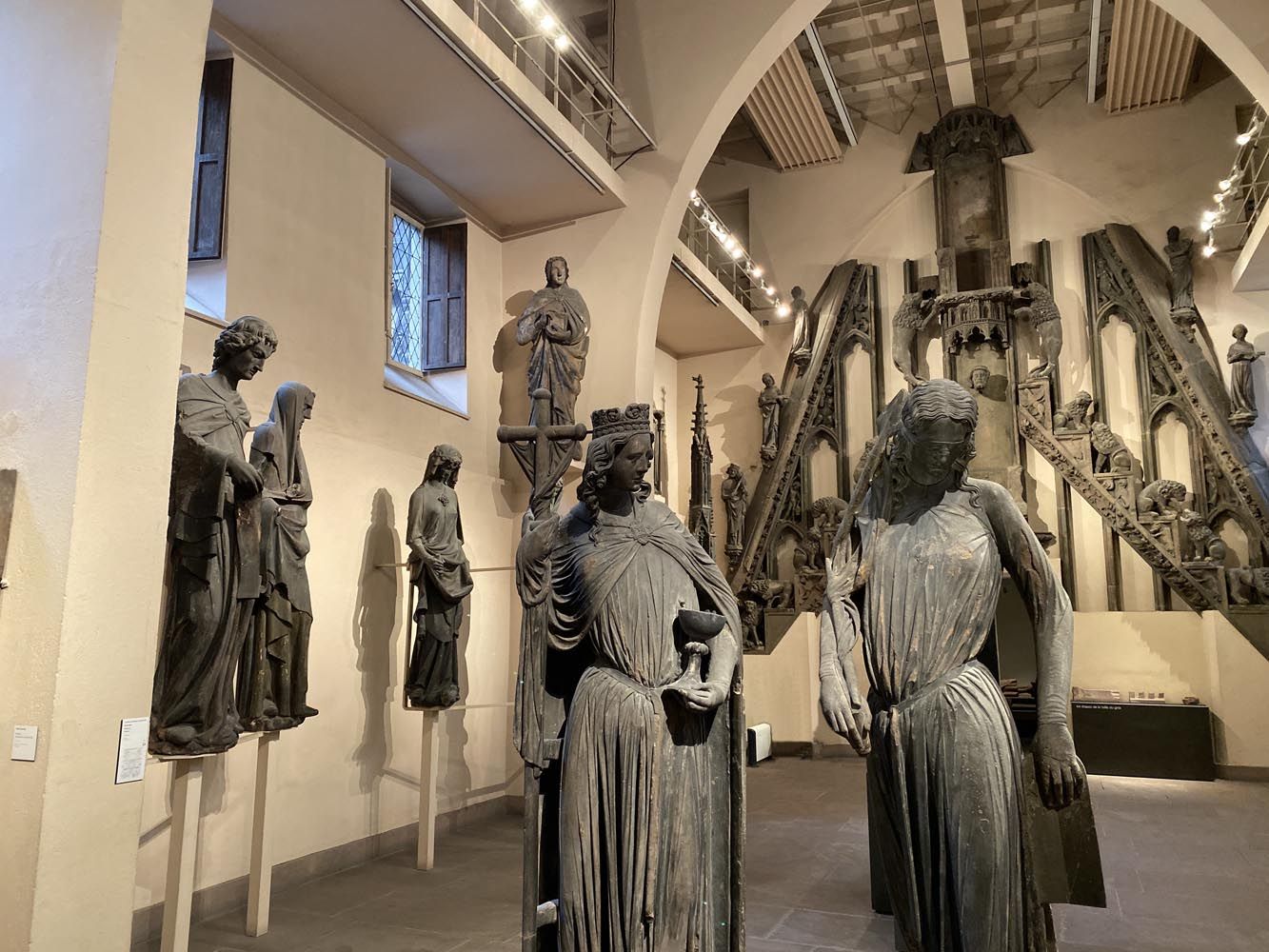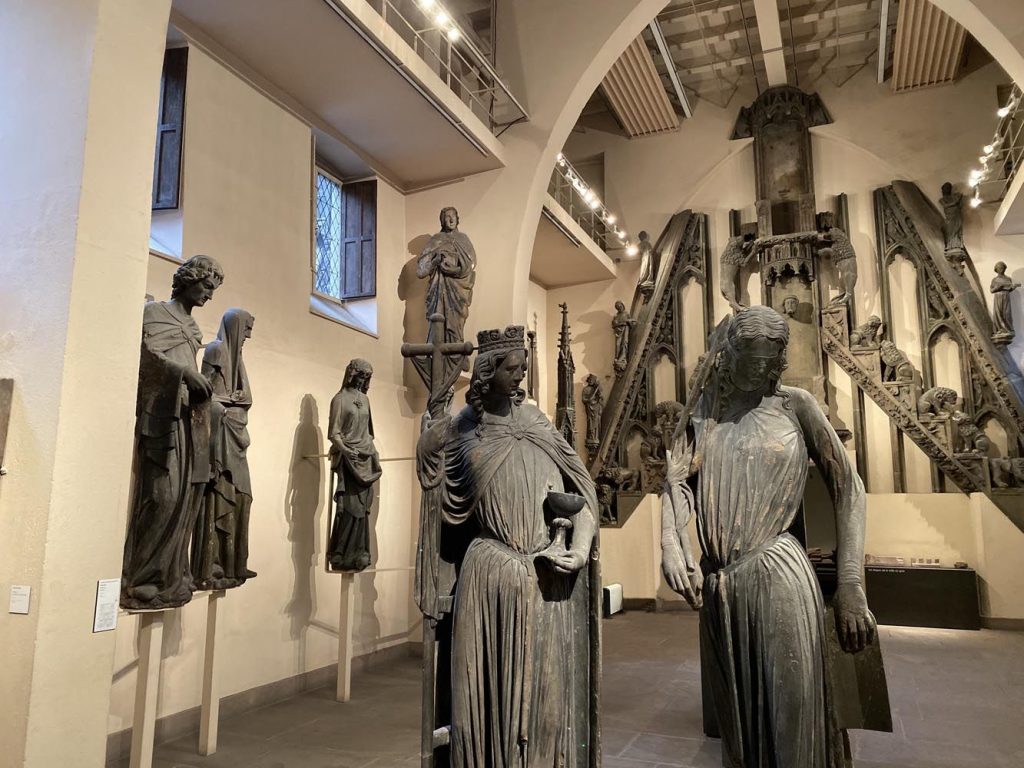 The origins of the Cathedral
What moves me the most? The rooms where the Cathedral's original statues are displayed. When I look at them, I can't help but think with emotion about the builders and stone cutters who contributed over the centuries to making Strasbourg Cathedral what I believe is the most beautiful and most unique cathedral in the world!
I find the Ecclesia and Synagoga statues, sculpted in the 13th century, especially moving.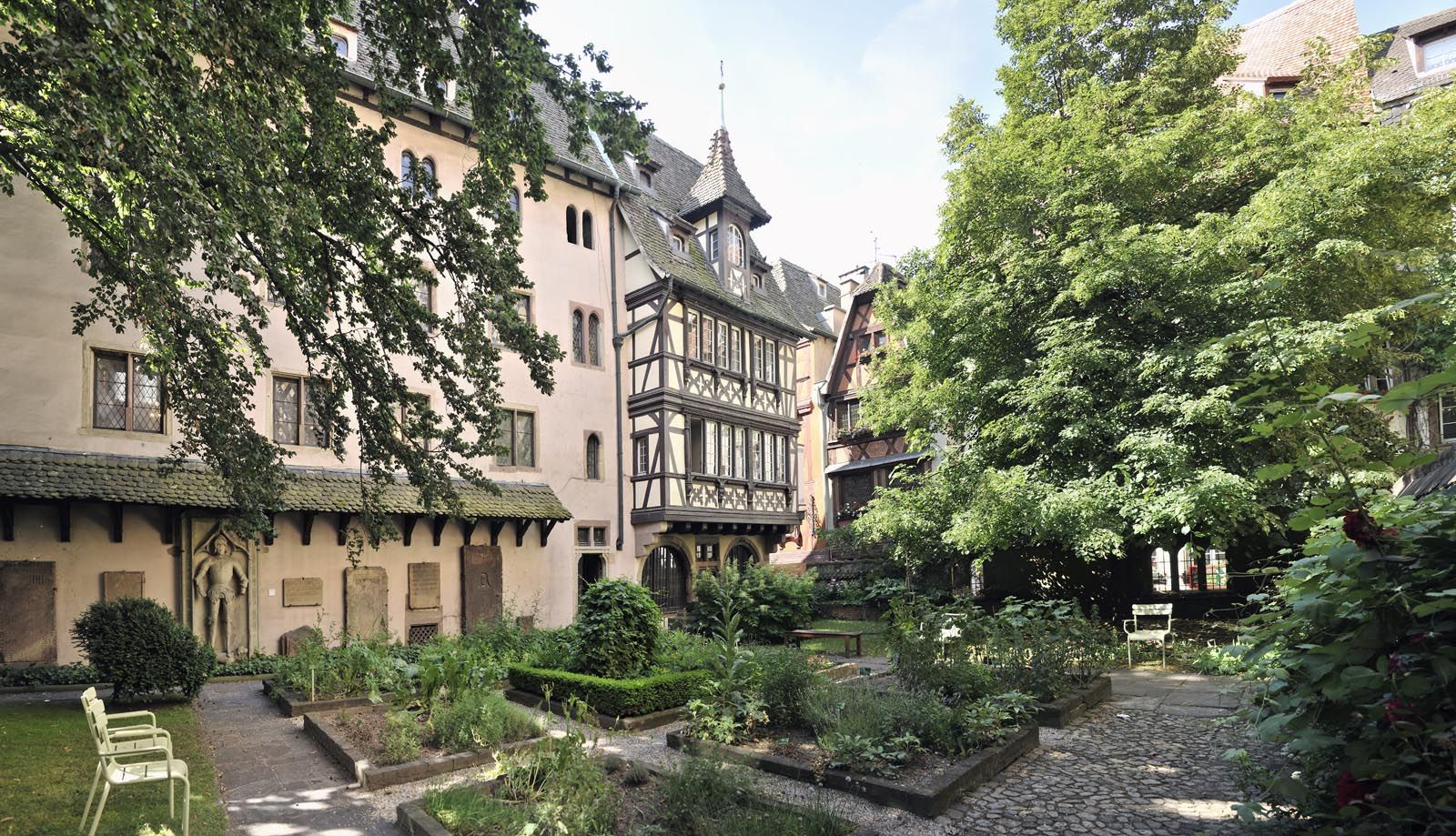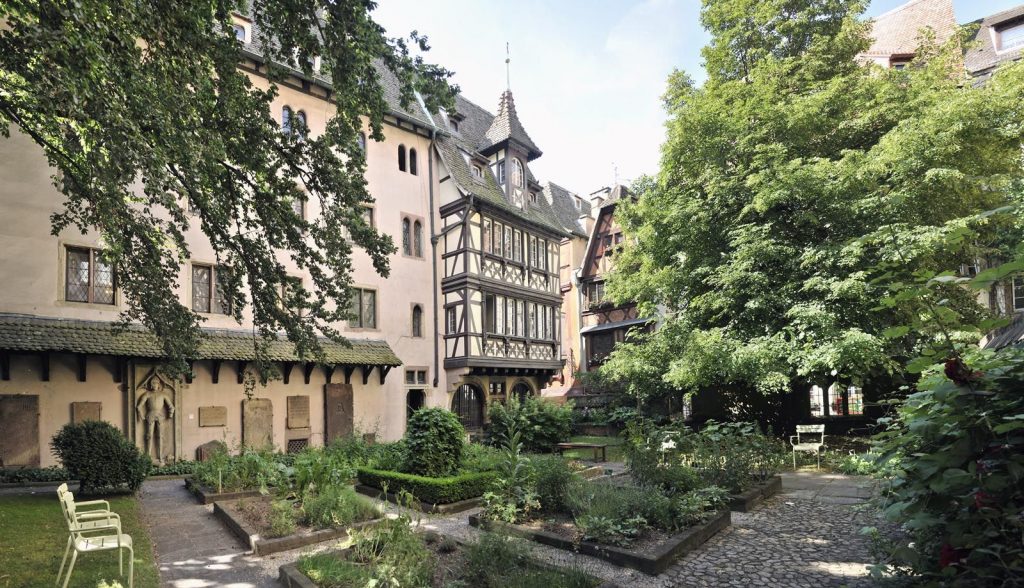 The museum's stunning setting, with its gables, magnificent spiral staircase and little Gothic garden, which is particularly pleasant and cool in summertime, creates a sense of intimacy with the works on display, making your visit a genuine encounter with Strasbourg's rich history.
In other words, don't miss this rich collection of medieval and Renaissance works, which will take you to the origins of Strasbourg and the Cathedral! The Œuvre Notre-Dame Museum is free with the Strasbourg Pass.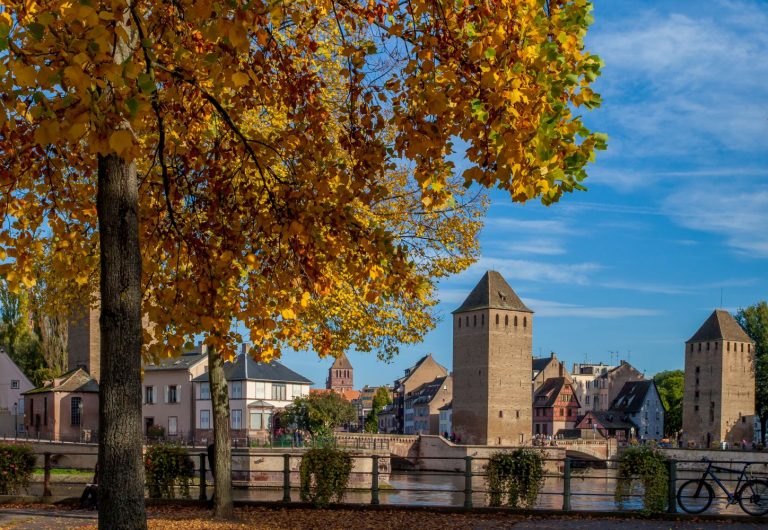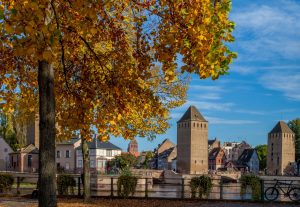 For an autumn holiday or a short autumn break in November, it can be hard to choose the right destination. Whether you're travelling with family or taking a city break with friends, we have 5 great reasons to choose Strasbourg!
Lire plus »
Europe lives in Strasbourg! To get a better understanding of how the European Union works, visit the European Parliament while you're in Strasbourg.
Lire plus »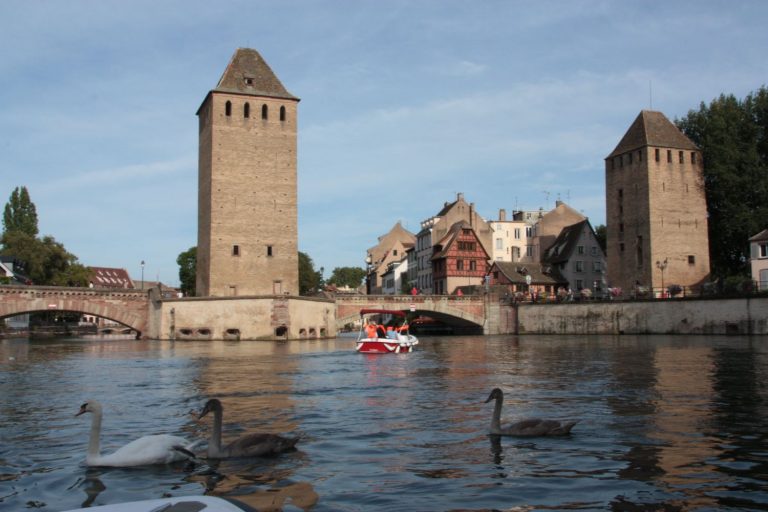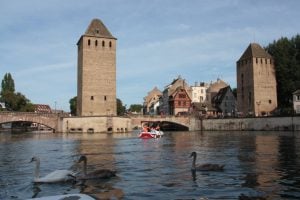 With 320 kilometres of rivers and canals, water is an important feature of Strasbourg's landscape. To see the city from a different point of view, it's so fun to go out on a little electric boat!
Lire plus »