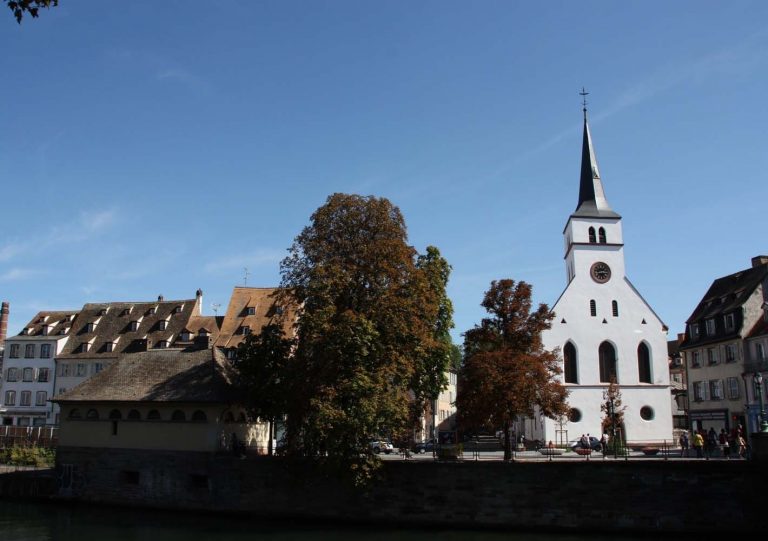 The unusual Saint-Guillaume Church
This church, the facade and bell tower of which are surprisingly lopsided, is worth a visit. Its intimate interior contains marvels, such as a rare rood screen and a beautiful organ designed by André Silbermann. You can also admire the stained-glass windows, the pulpit, low relief sculptures in chestnut wood, various paintings and the tomb of the counts in the chapel. A nice surprise that you might not expect from the simplicity of the church's exterior.
The amazing Haute École des Arts du Rhin
Formerly called the School of Decorative Arts, this is one of the most prestigious schools in France for the quality of the teaching. Its facade features large windows separated by vertical dividers that are decorated with polychrome ceramic panels in the purest Art Nouveau style. They illustrate the allegorical themes of the subjects taught here: architecture, painting, sculpture, archaeology and more. The building, with its foliage decor and adjoining garden, has an enchanting sense of peacefulness.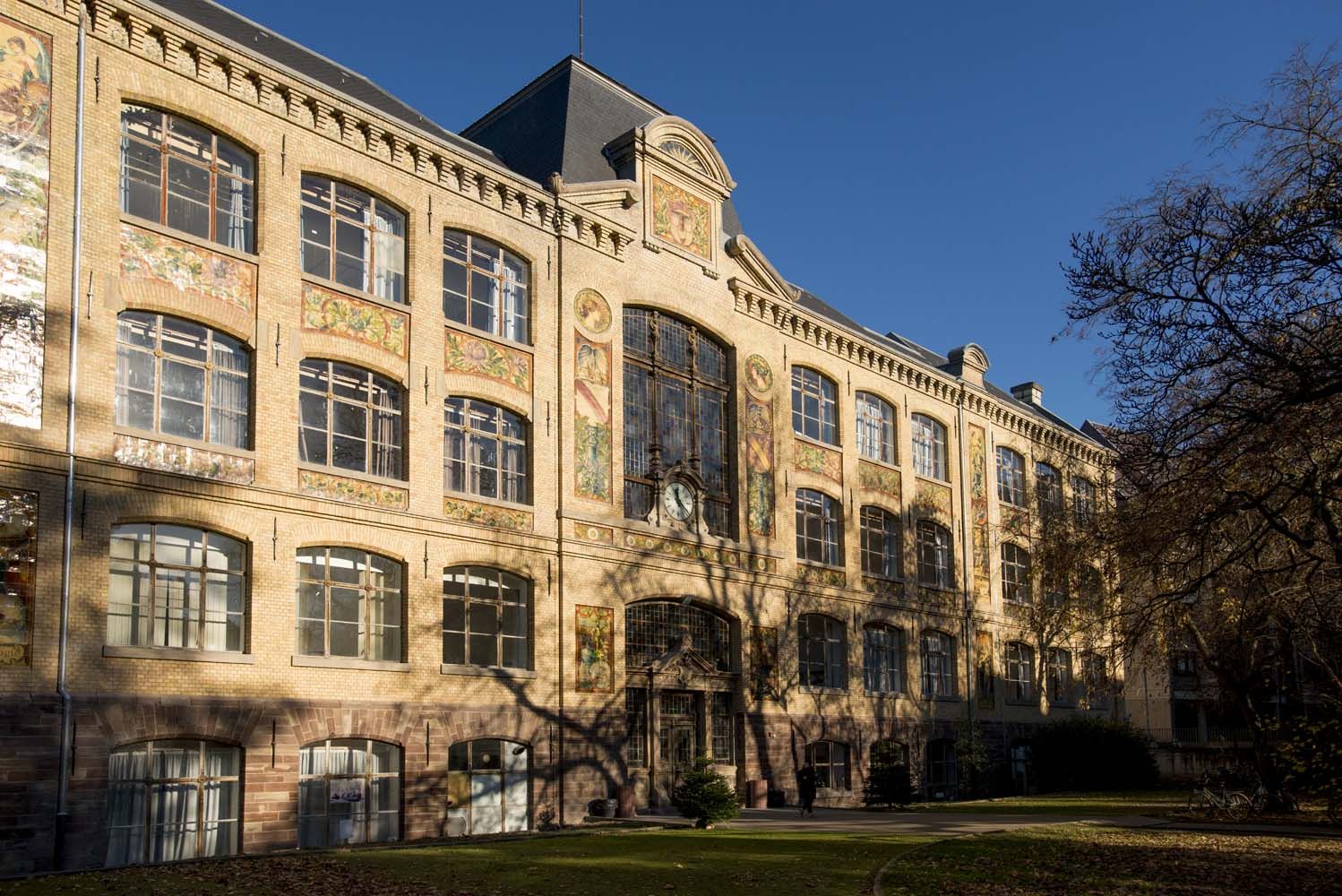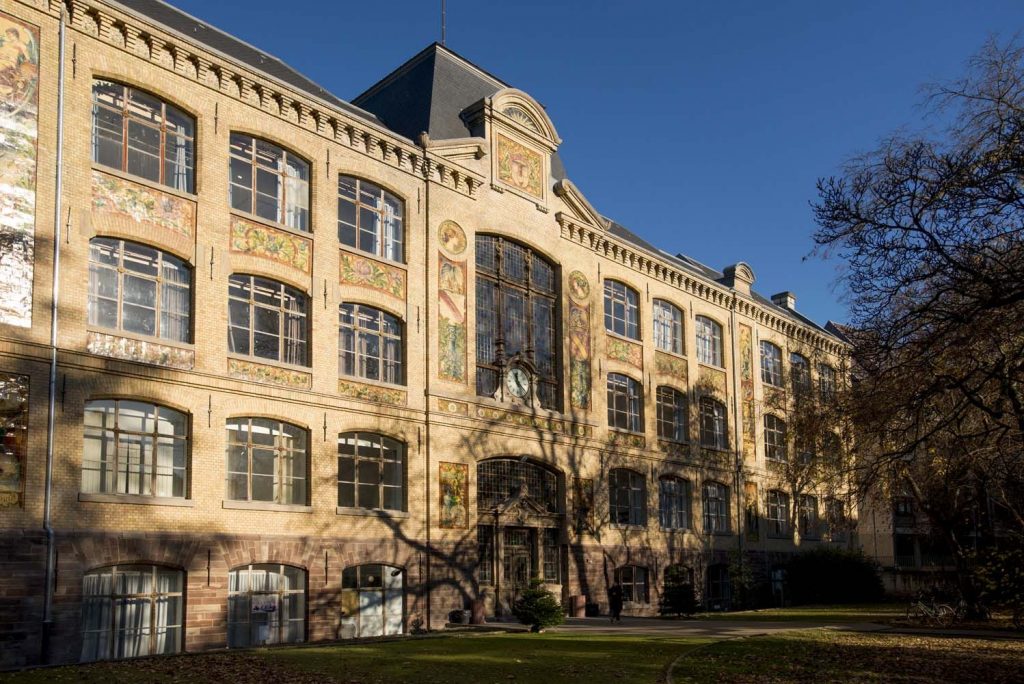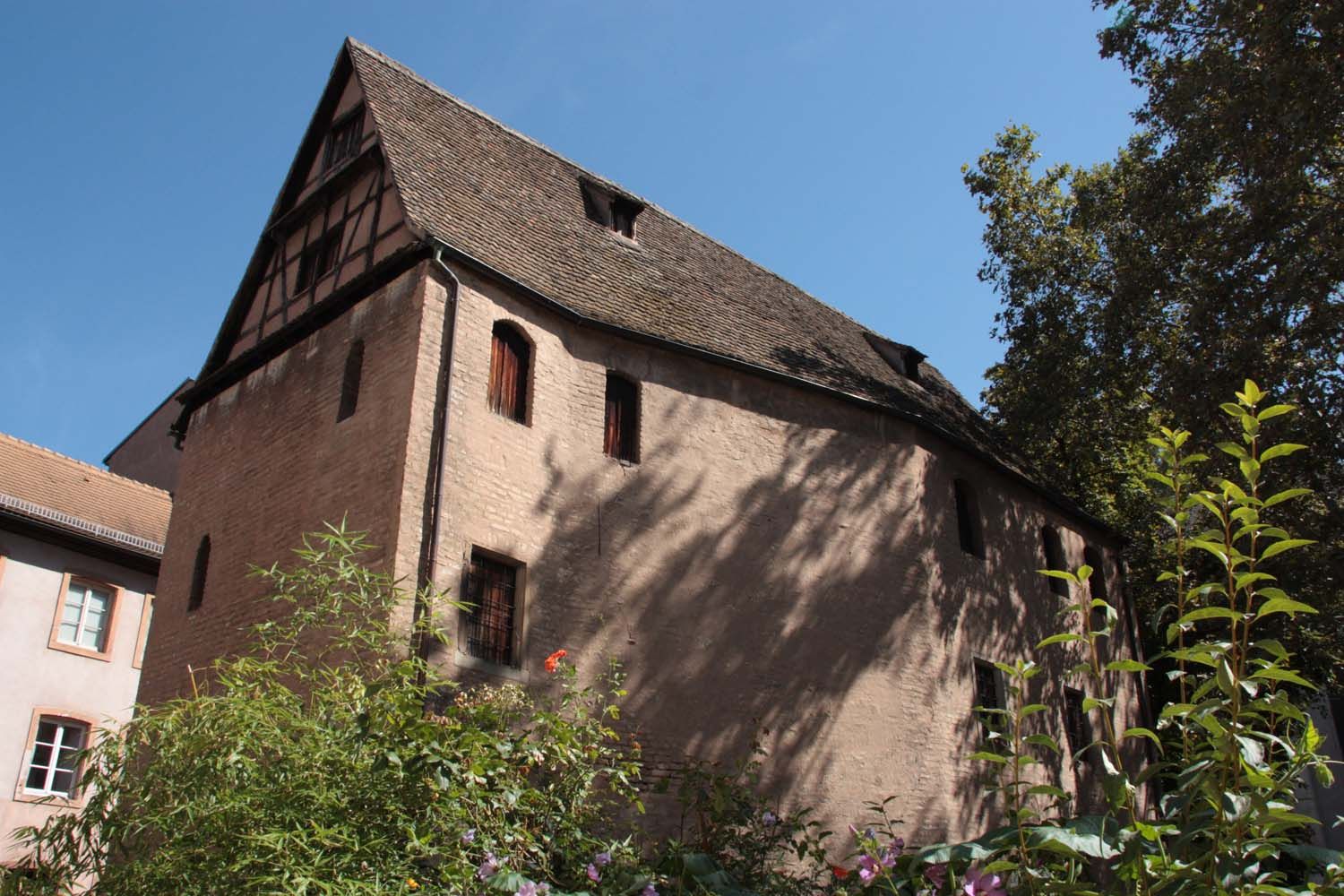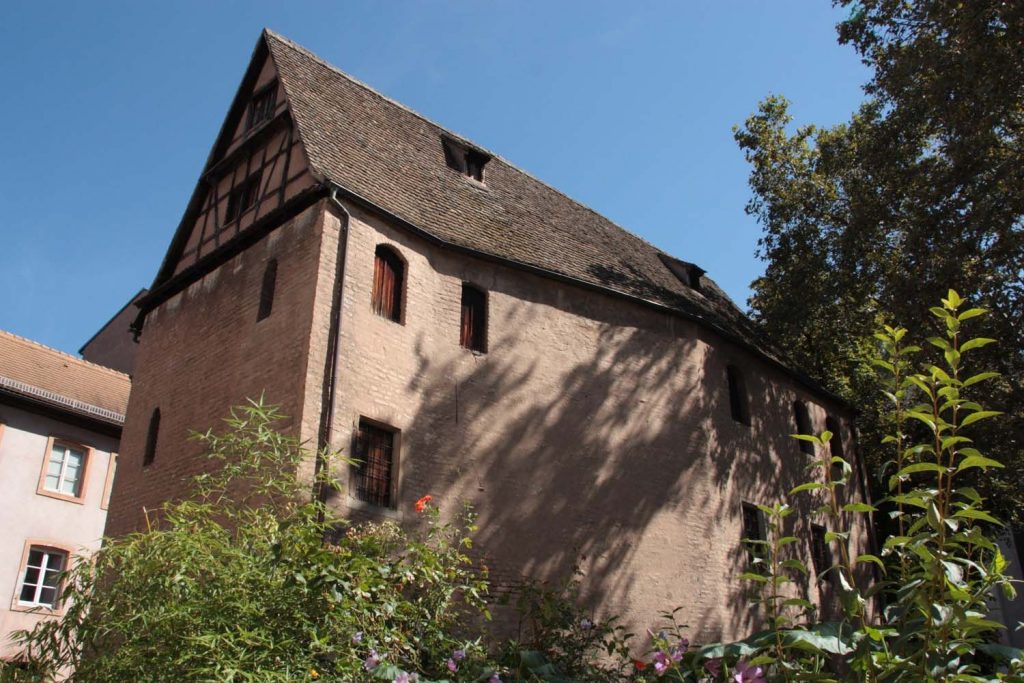 The mysterious old granary
This curious solitary structure with symmetrical openings is located right in the middle of residential buildings on Rue Modeste Schickelé, a quiet street with little traffic. Although we know that it served as a granary, we don't know when it was built, who commissioned it or what its original purpose was. We do know that the trees used for its frame were felled in 1605. It is no longer used for any specific purpose; it still stands thanks to the fact that it is listed as a historical monument. 
Right in the centre of the Krutenau quarter, this huge building, some parts of which are listed as historical monuments, is currently being converted. Considered as the prototype for tobacco factories, it was built starting in 1849. When it reopens (scheduled for 2021), this former industrial building will house a satellite of the University of Strasbourg, a business incubator, a youth hostel and a bar and restaurant. In the meantime, you can simply admire the grandeur of the building and its facades.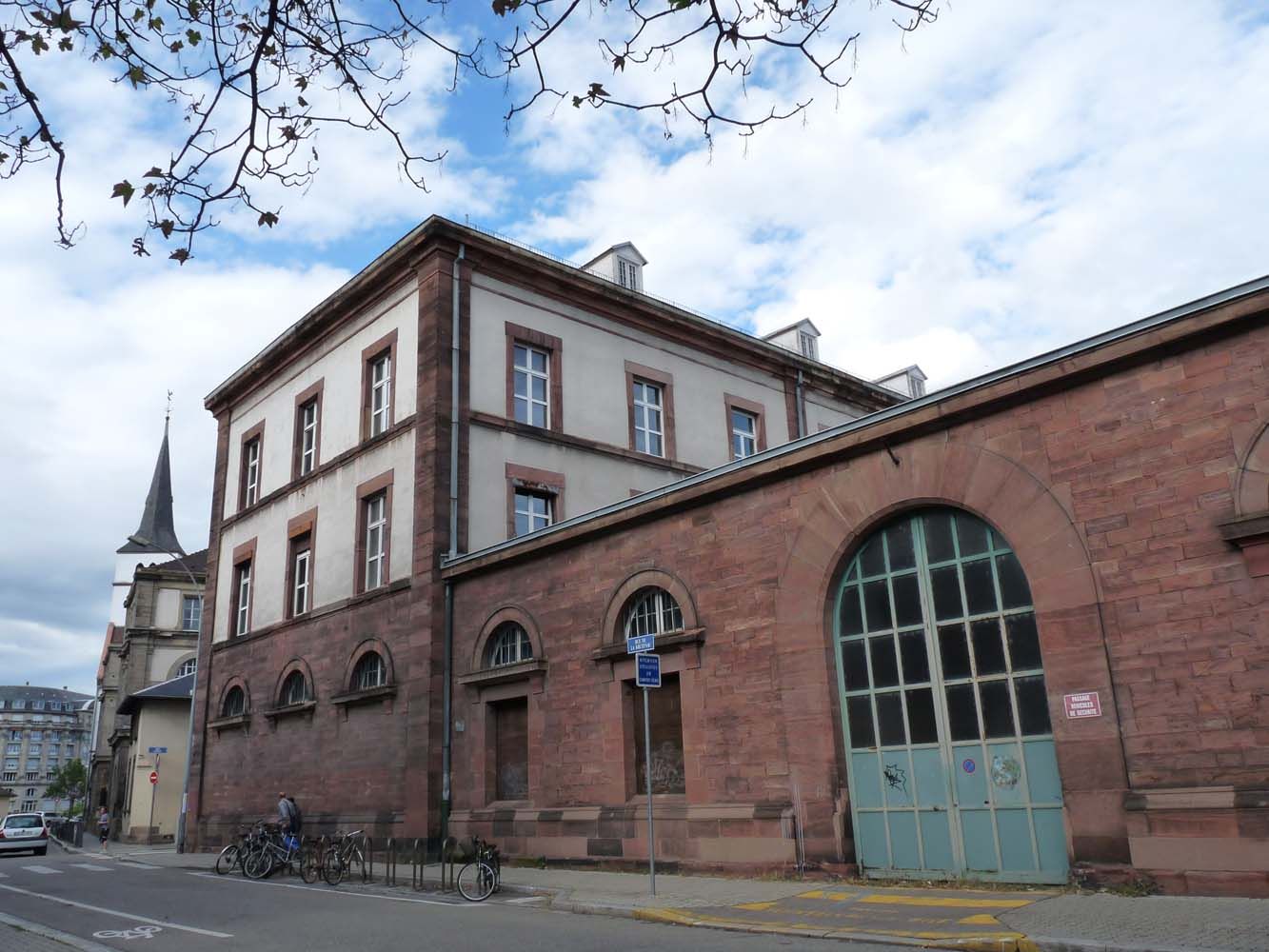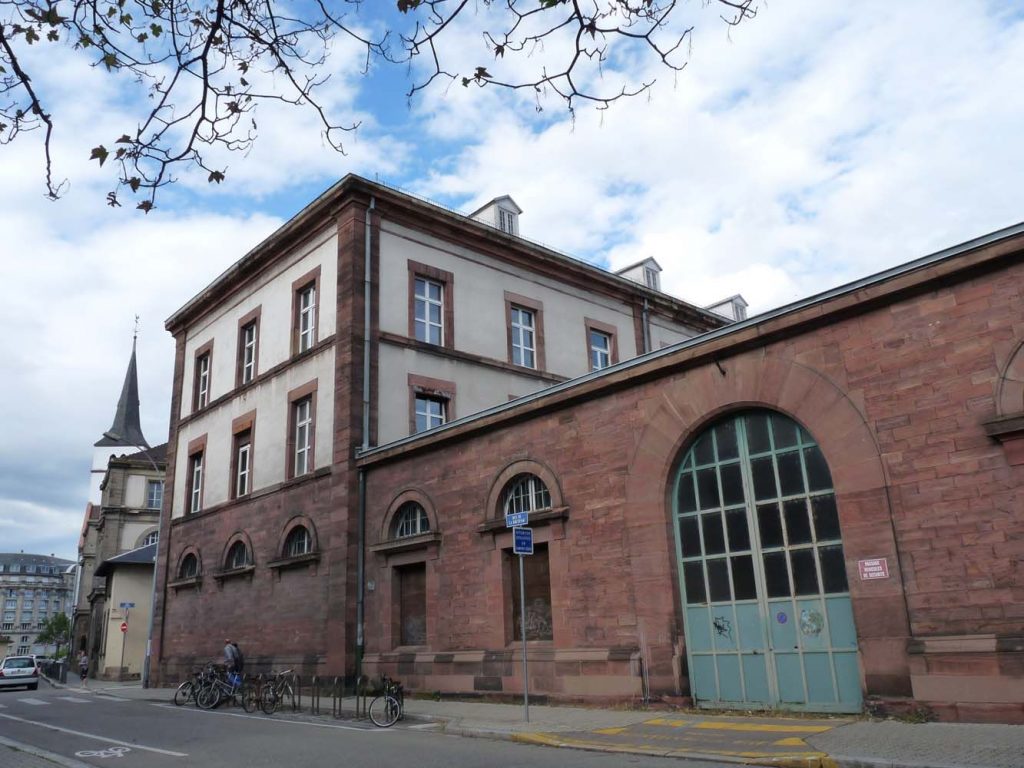 From the quays, you have a wonderful view of Grande Ile and the Cathedral. You'll understand why the locals like to come here to stroll. The Quai des Bateliers, which has just been renovated, has become a pedestrian area featuring pleasant little decks where you can relax and contemplate nature. On Quai des Pêcheurs, you can enjoy a drink on a café terrace or one of the barges.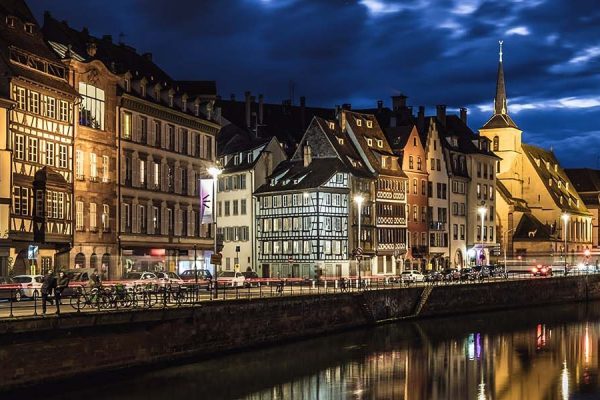 Krutenau abounds with places where young locals go to hang out, starting in the early evening. In summertime, the quarter is hopping, and the café terraces fill up fast, as do the glasses. You'll find an amazingly wide variety of bars and restaurants, whether you're in the heart of the quarter, on the quays or on the barges. There's something for every budget; it's definitely a great place to get together and have a wonderful time.