Have you ever walked INSIDE a work of art? That's exactly what you can do in the Aubette building in Strasbourg.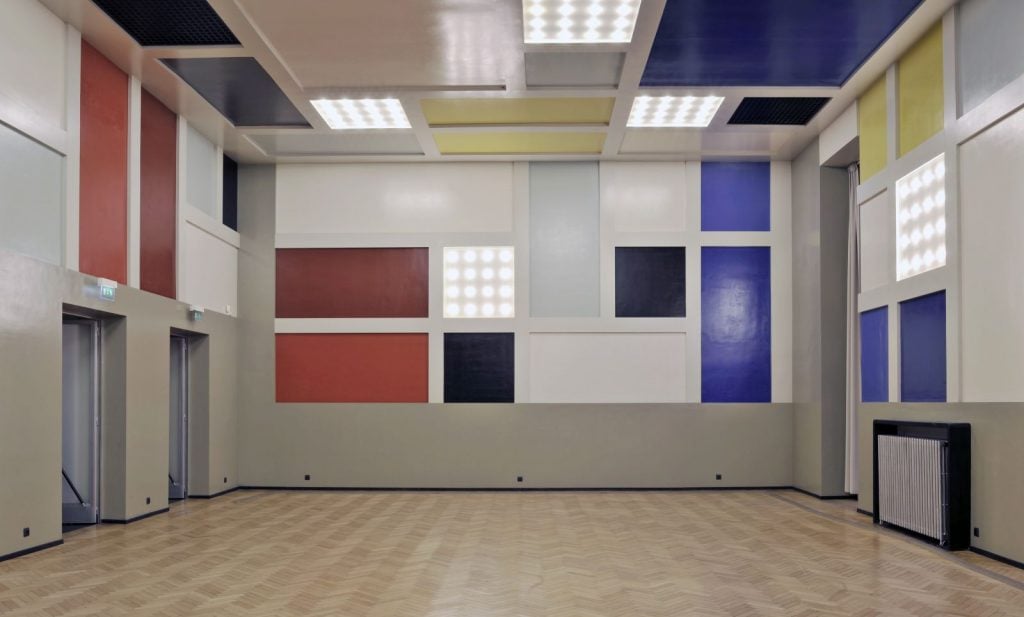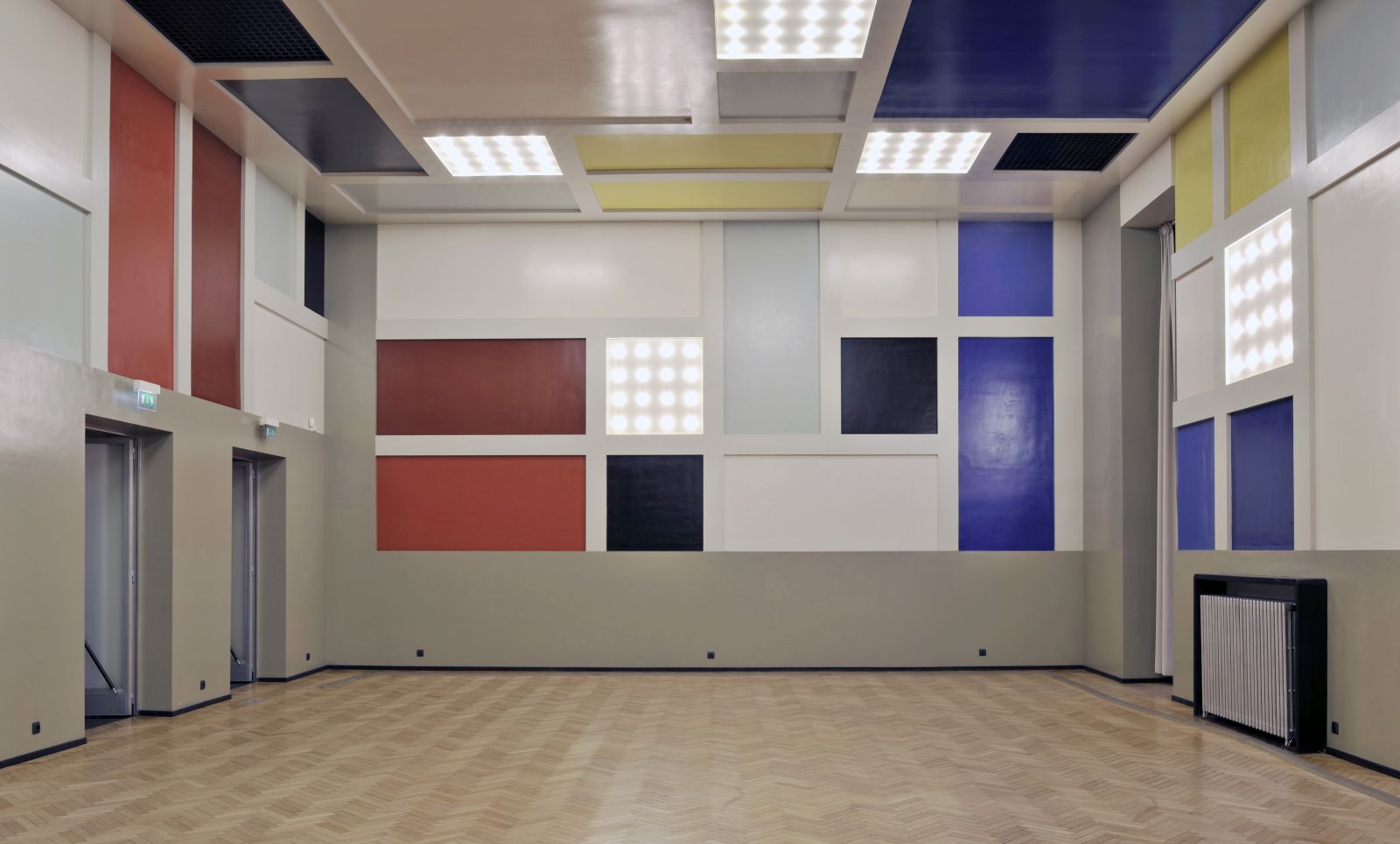 The Aubette was originally built to house soldiers. Destroyed in 1870 and rebuilt, it then featured shops, as well as a music conservatory and a concert hall. When the Horn brothers became the landlords of the building's right wing, they decided to create a vast leisure complex in it. In 1926, they commissioned Hans Jean Arp, Sophie Taeuber-Arp and Theo Van Doesburg to do the interior design. The designers saw this as an opportunity to implement the principles of the avant-garde movement, on a large scale.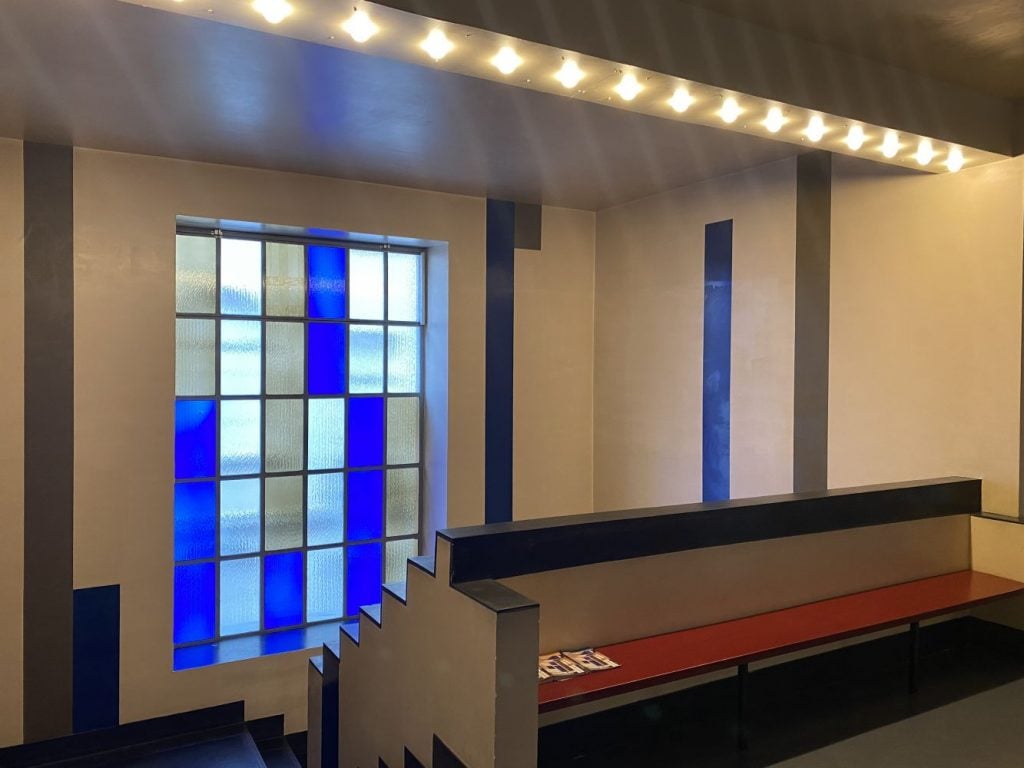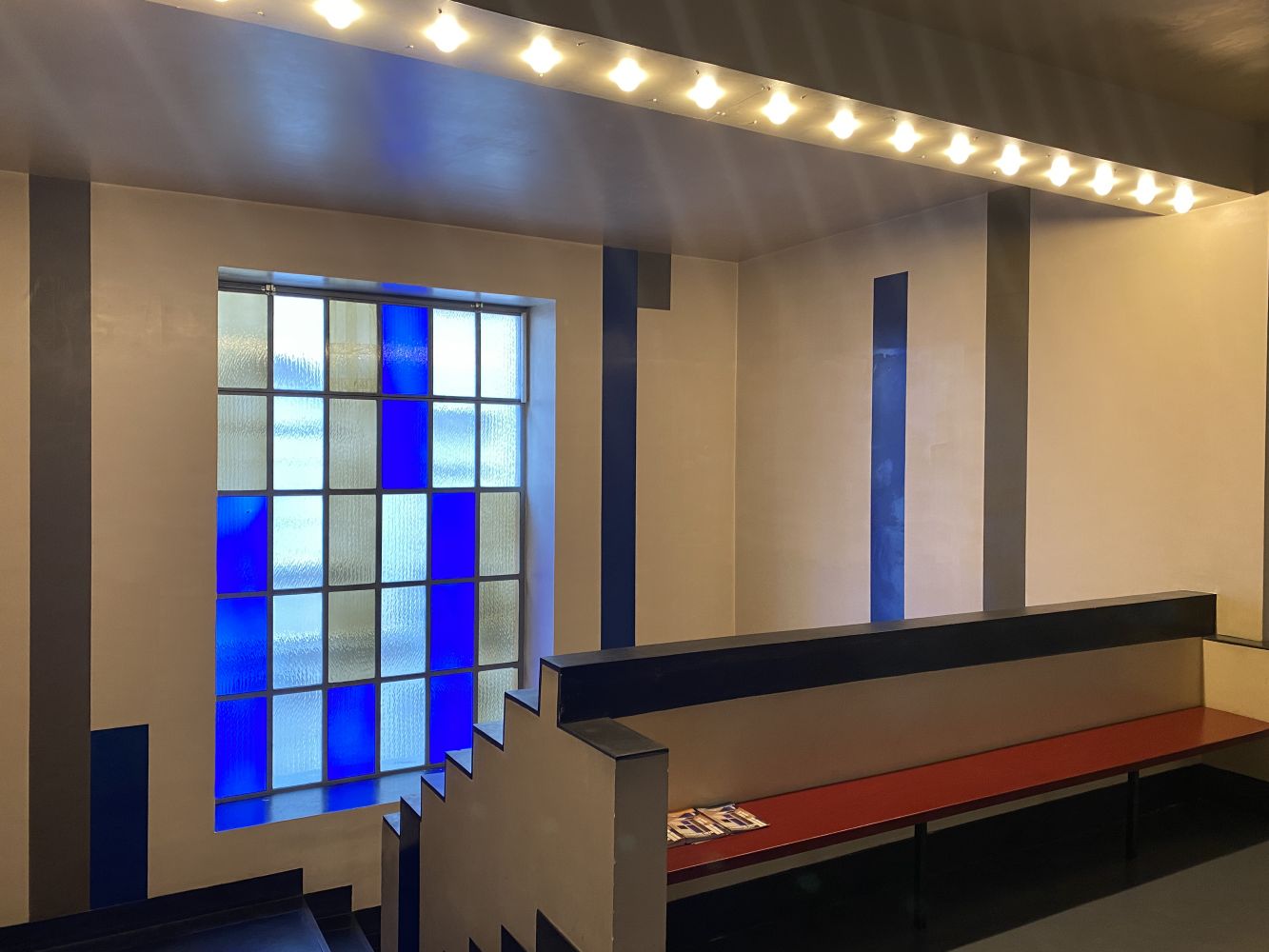 The aim of the avant-garde movement was to break away from the art of the past and find new forms and a new aesthetic, to create a total work of art. In order to "put people in the painting, rather than in front of it", the three artists imagined and designed every aspect of the leisure complex, from the wall coverings to the furnishings and signage. In most of the rooms, a geometric pattern was used. However, as the general public didn't care much for the interior design, most of the decorations were eventually covered up. Following restoration, certain rooms have been open to the public since 2006.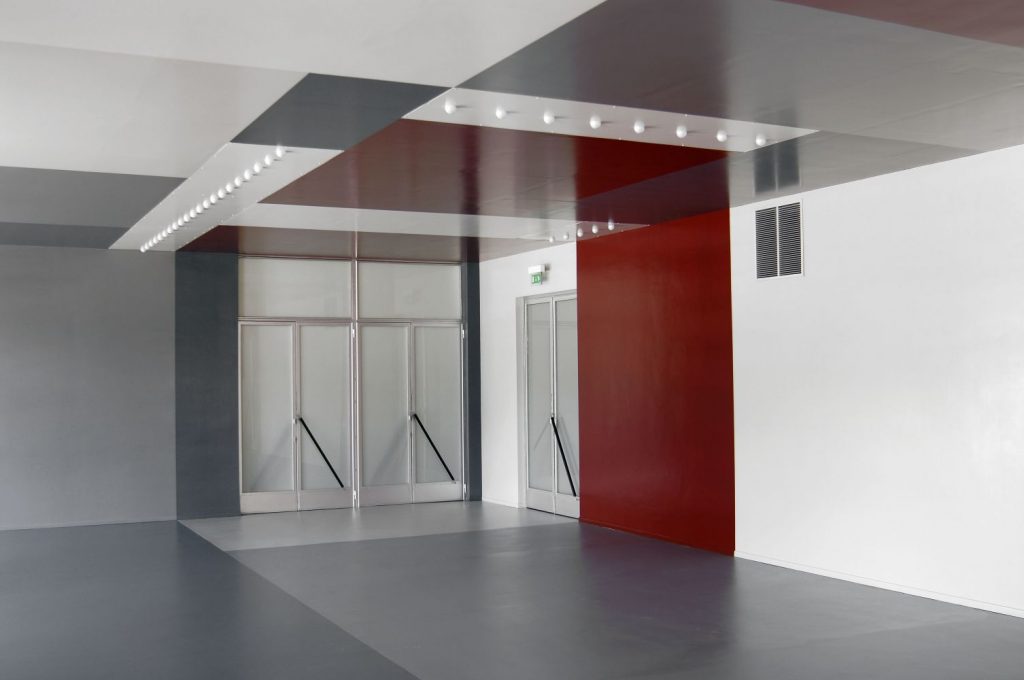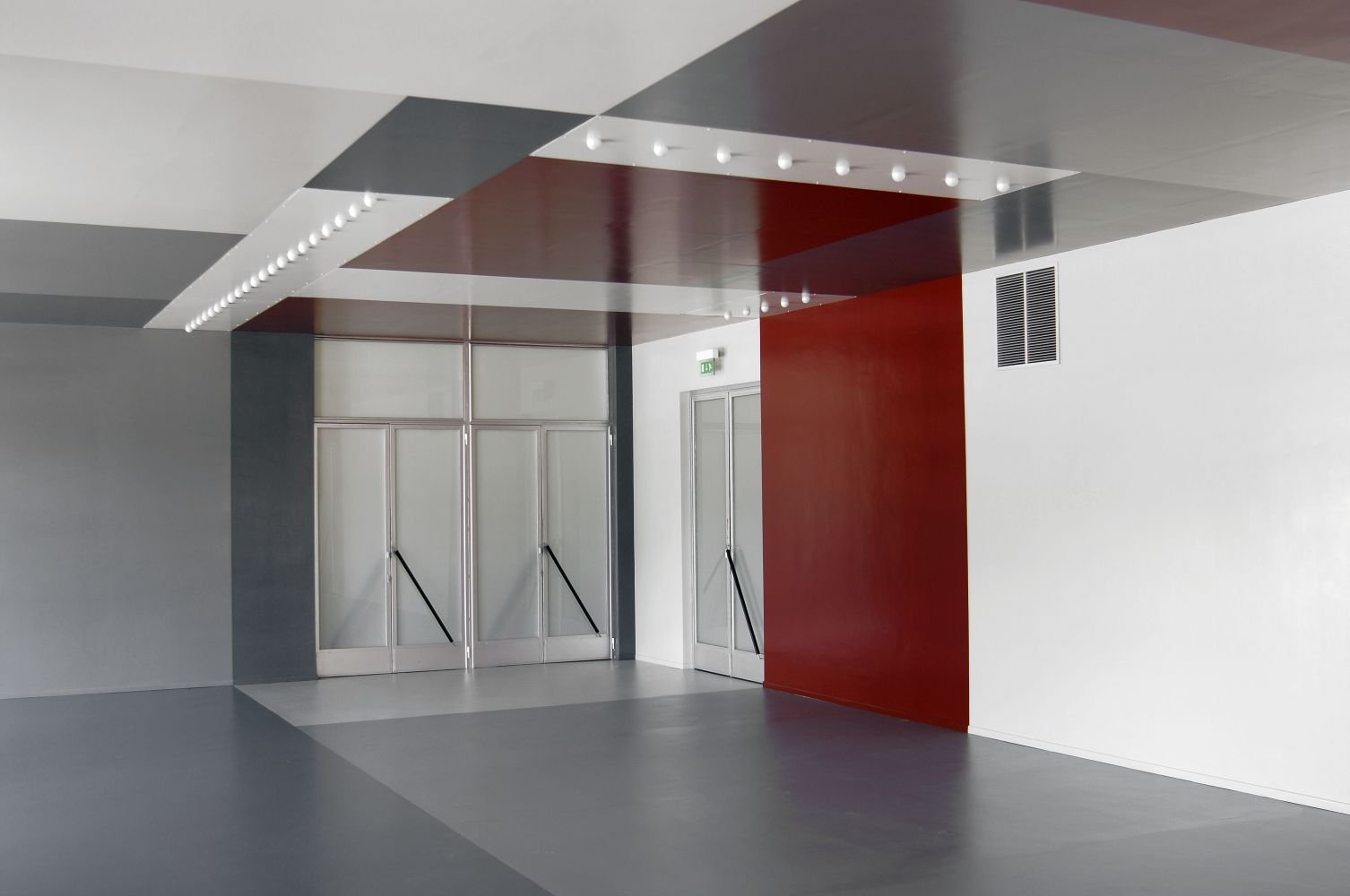 When you visit the rooms of this major work of modernism, listed as a historical monument, you can imagine that you're taking a leap into the past. When you go up the staircase, with its geometric design, and immerse yourself in the original décor of the Ciné-Dancing, the Foyer-Bar and the Salle des Fêtes, you can easily imagine the ambiance that reigned in this important venue for the cultural life of Strasbourg in the 1930s.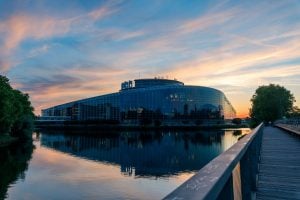 Have fun while you visit the European District in Strasbourg, with EUROPE Quest! Playing this free, interactive game is an entertaining way to discover Strasbourg's modern architectural landmarks, with European history thrown in for good measure!
Read more »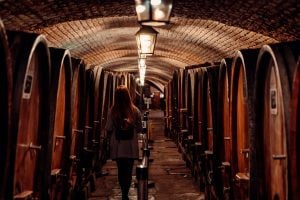 The hospital in Strasbourg has a rather unusual department: a wine cellar! An extraordinary visit not to be missed, whether you're a wine lover or not.
Read more »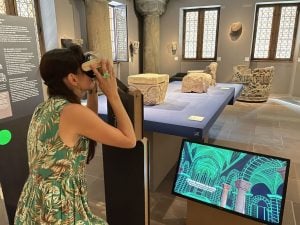 Ready to immerse yourself in medieval art, thanks to technology? Digital installations take you into the exciting world of the Œuvre Notre-Dame Museum's collections.
Read more »