To visit the Strasbourg Cathedral, the POPGuide app offers a self-guided audio tour to discover the secrets of the beautiful church in 42 stops.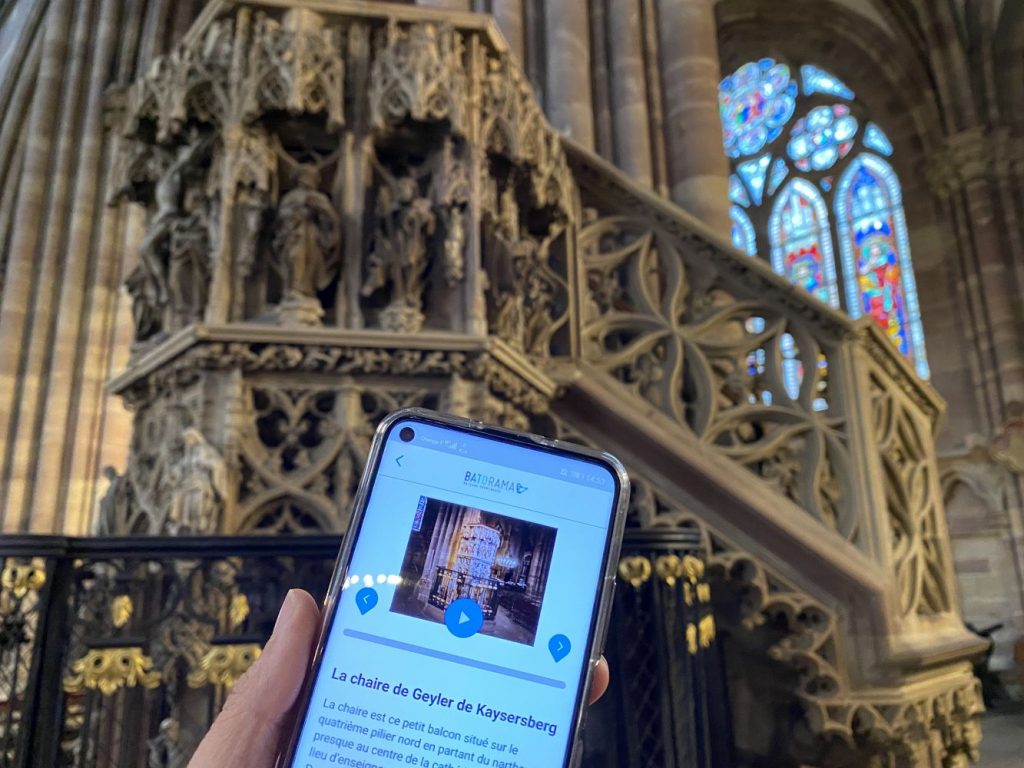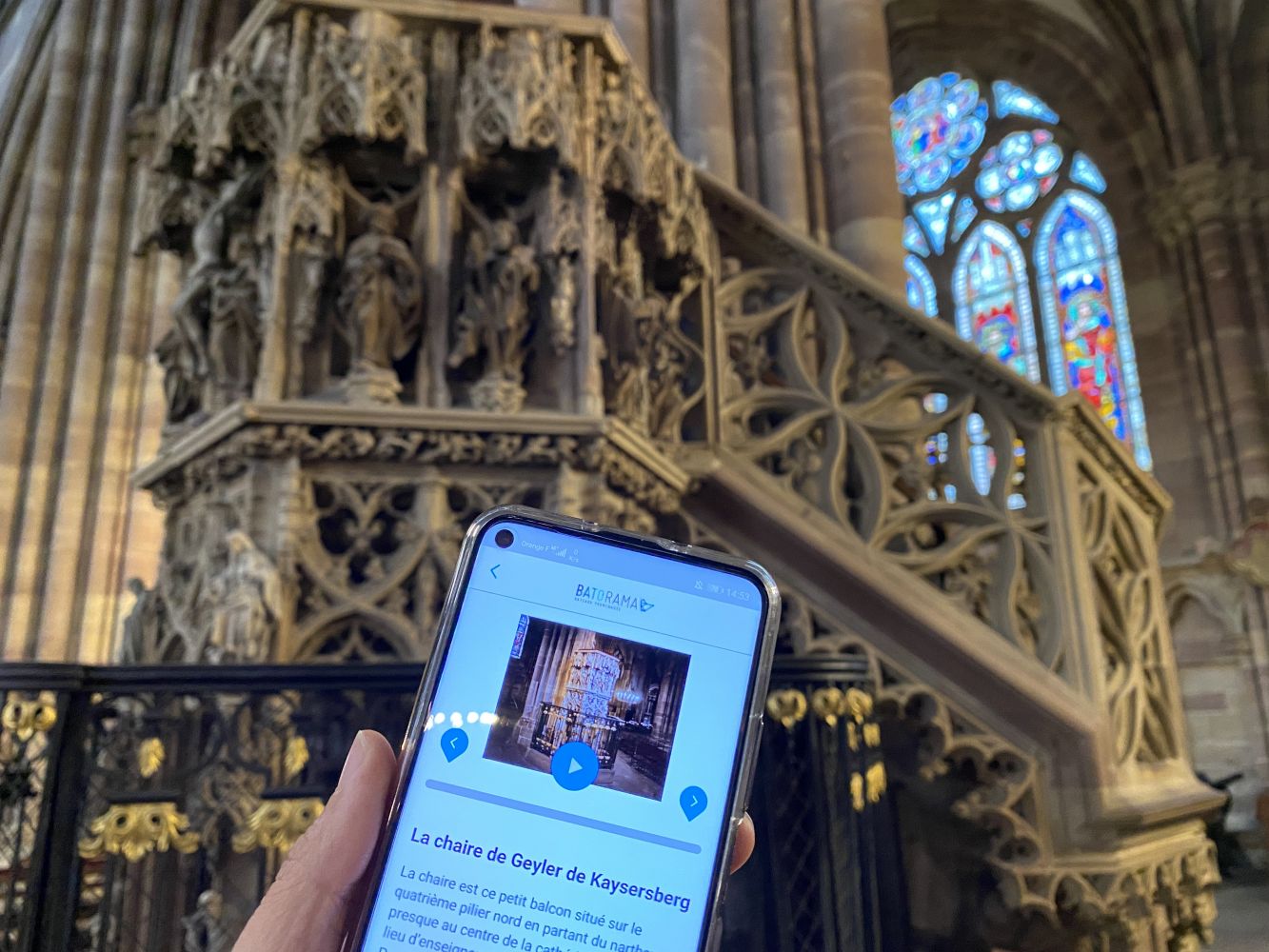 Discovering the Cathedral
The Strasbourg Cathedral abounds in riches and little details that you could spend hours admiring. There's so much to see, including the nave, the facade, the chapels, the stained-glass windows, the astronomical clock, the great organs and the Geiler pulpit. I recently discovered the POPGuide app, with its commentary about the Cathedral in 7 different languages, providing information about 42 points of interest (33 inside and 9 outside).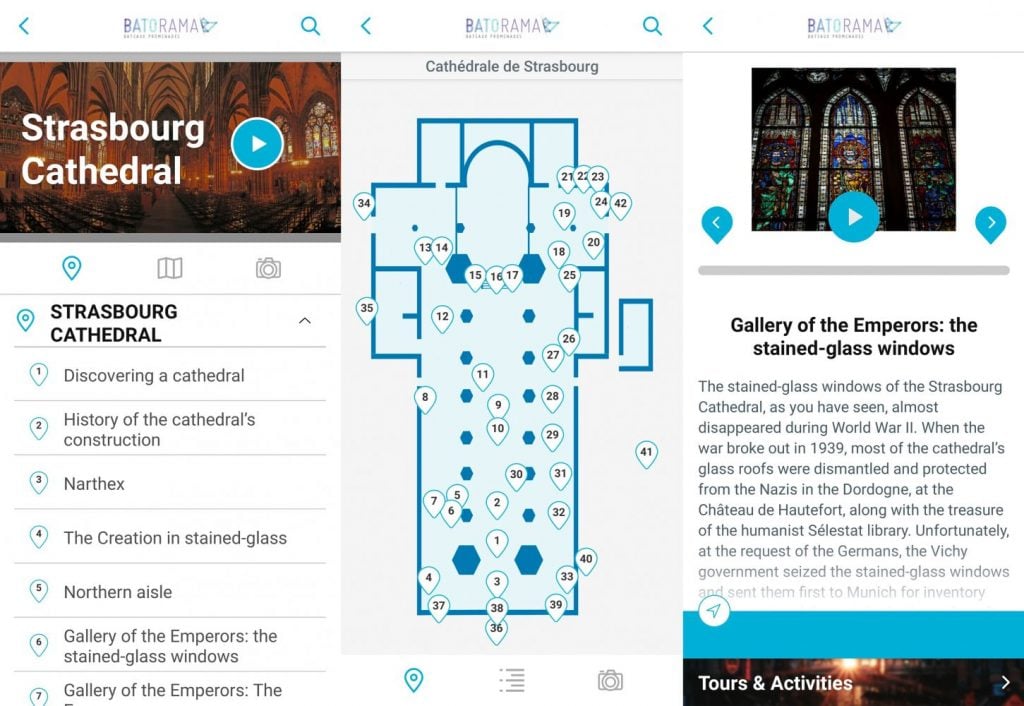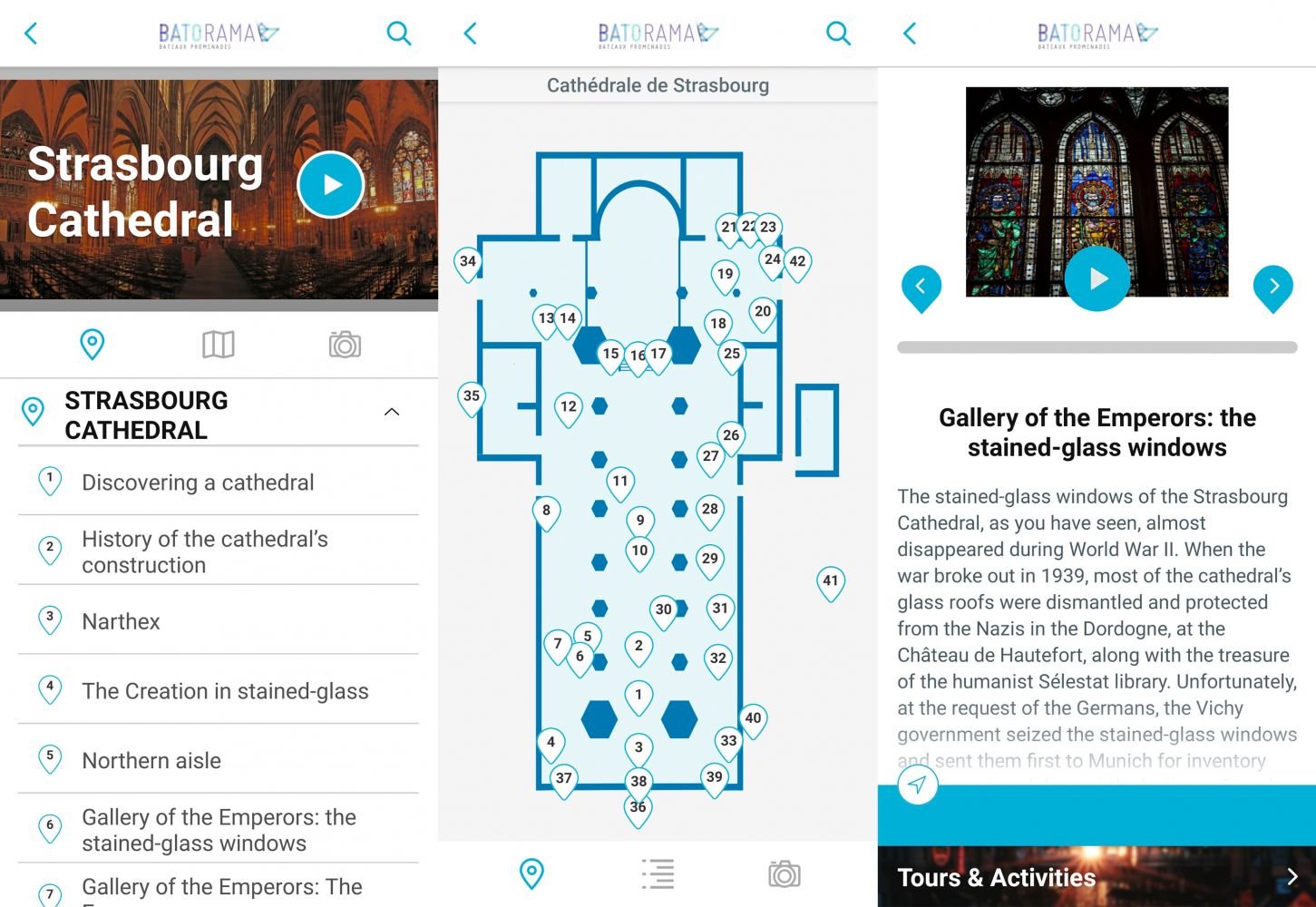 It's fun: you can follow the commentary in a precise order, or just pick places on the map and listen to what interests you. Since it gives you a lot of information, the advantage is that you can choose to listen to everything at once (if you've got two and a half hours to spare) or you can do it in several goes, if you'd prefer. You can also listen to it or read the information from the comfort of your own home. There are so many details!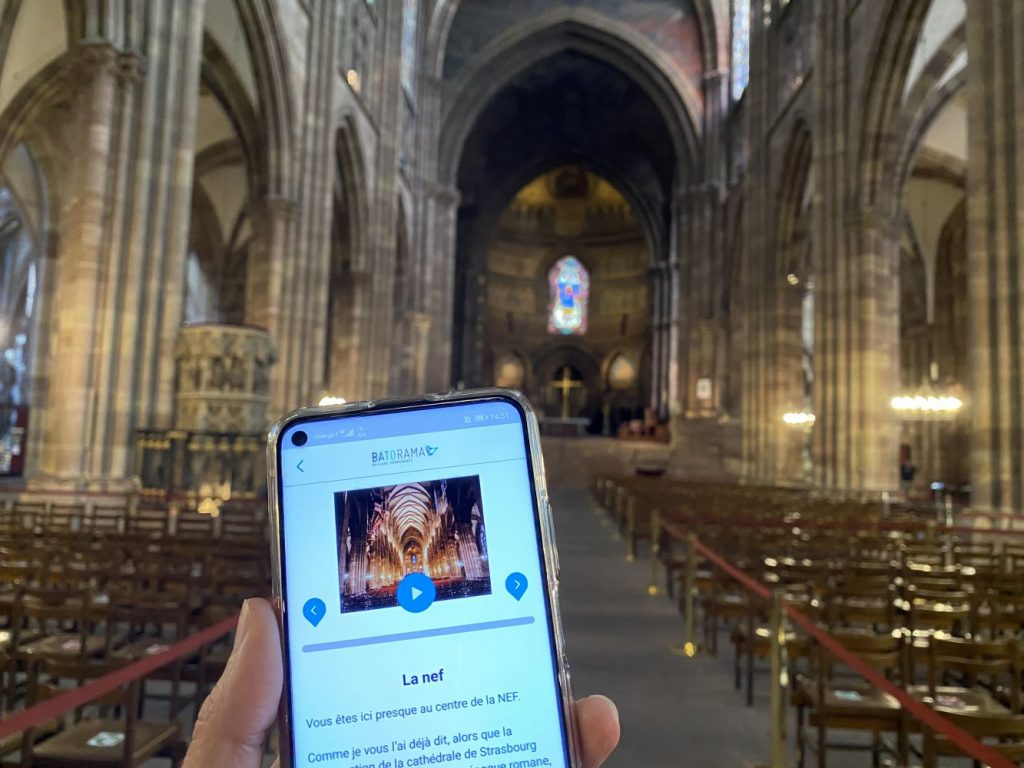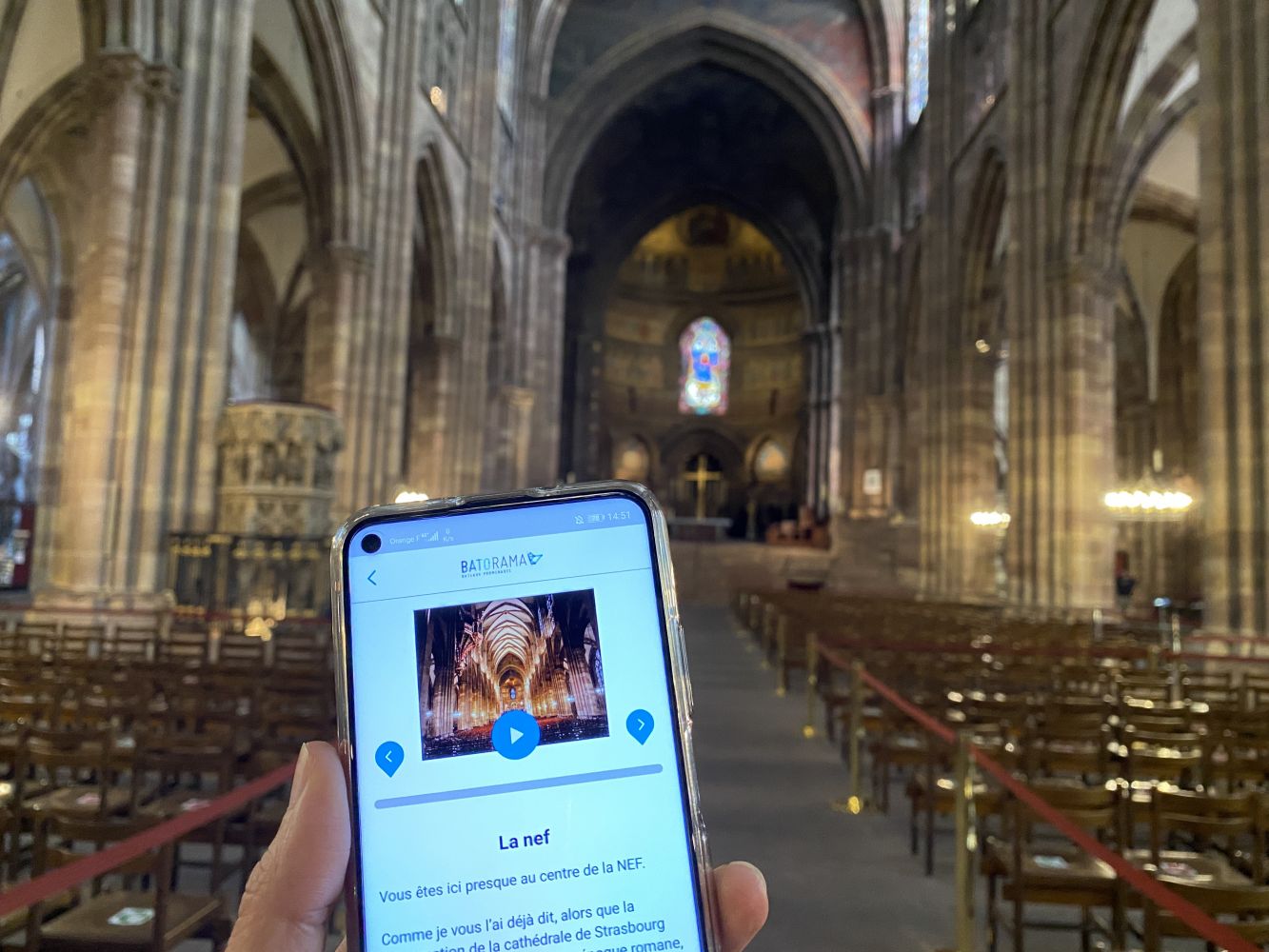 I really enjoyed this way of taking a tour: it's both very convenient and really easy to use. The commentary is well done, and you learn a lot: the history of the Cathedral, details about the mechanisms, as well as plenty of anecdotes: all explained in a way that's easy to understand and clearly enunciated.
The app makes discovering the Cathedral a very pleasant experience. I found it very accessible: for people who aren't specialised in history or architecture, the terms used are clear and comprehensible. It's the perfect way to discover all the little secrets of the Cathedral!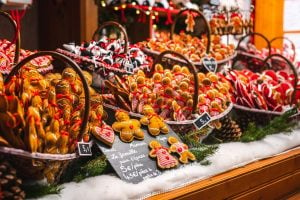 If the magic of the Christmas lights and the majesty of the Great Christmas Tree aren't enough to amaze your kids, here are a few ideas of what to do at the Strasbourg Christmas Market to make the entire family happy!
Read more »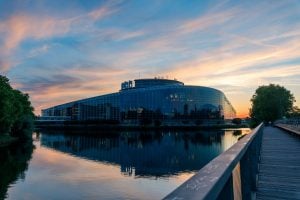 Have fun while you visit the European District in Strasbourg, with EUROPE Quest! Playing this free, interactive game is an entertaining way to discover Strasbourg's modern architectural landmarks, with European history thrown in for good measure!
Read more »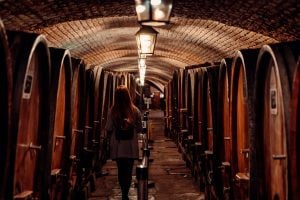 The hospital in Strasbourg has a rather unusual department: a wine cellar! An extraordinary visit not to be missed, whether you're a wine lover or not.
Read more »