Did you know that there are 65,000 trees in Strasbourg, 64 of which are considered remarkable? Here's a non-exhaustive selection of the trees whose beauty, uniqueness or location in the city make them especially touching.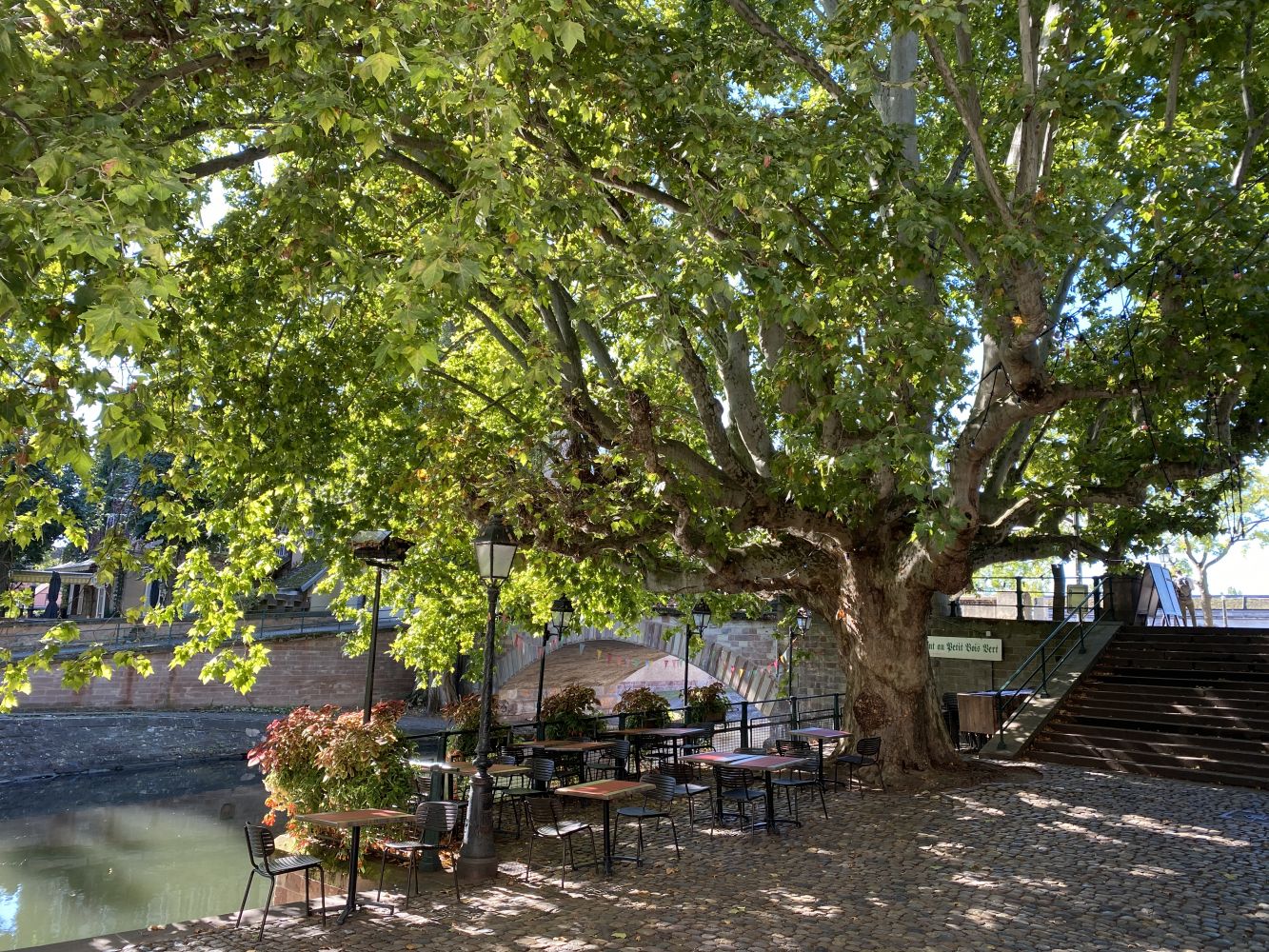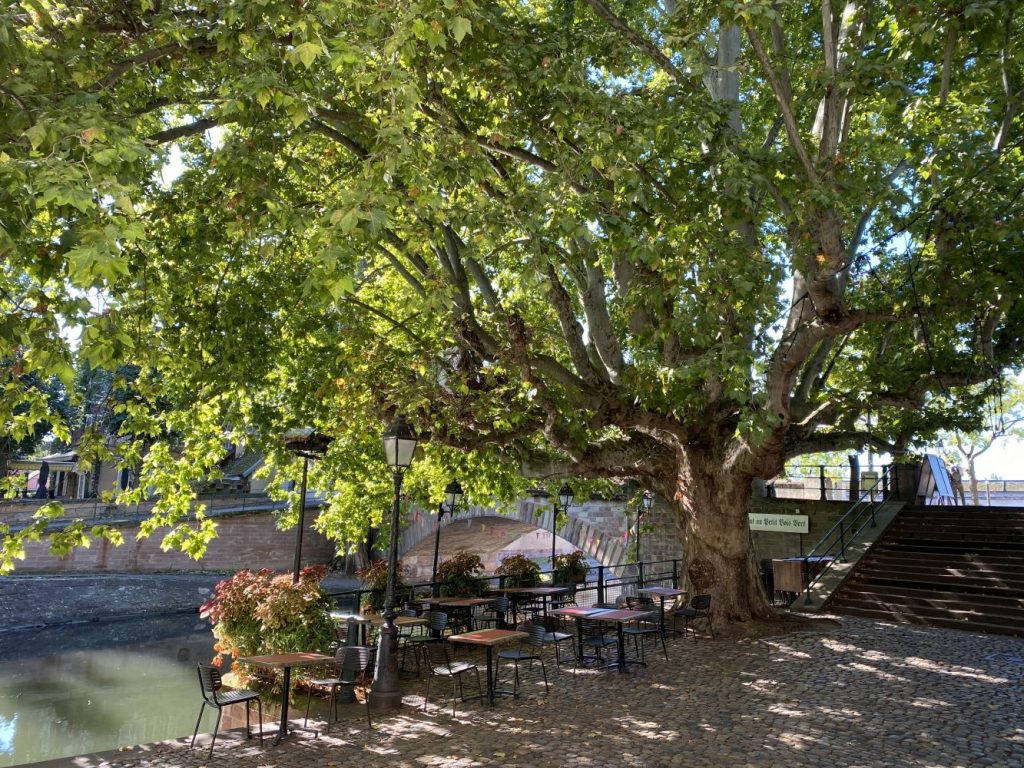 The plane tree on Quai de la Bruche
This very beautiful plane tree, planted in 1667 (over 300 years ago), has an impressive circumference and is well worth a visit. You might have already admired it while you were strolling through the Petite France quarter. If not, pay it a visit – have a rest on the steps leading down from it as you enjoy a moment of contemplation under this gentle giant.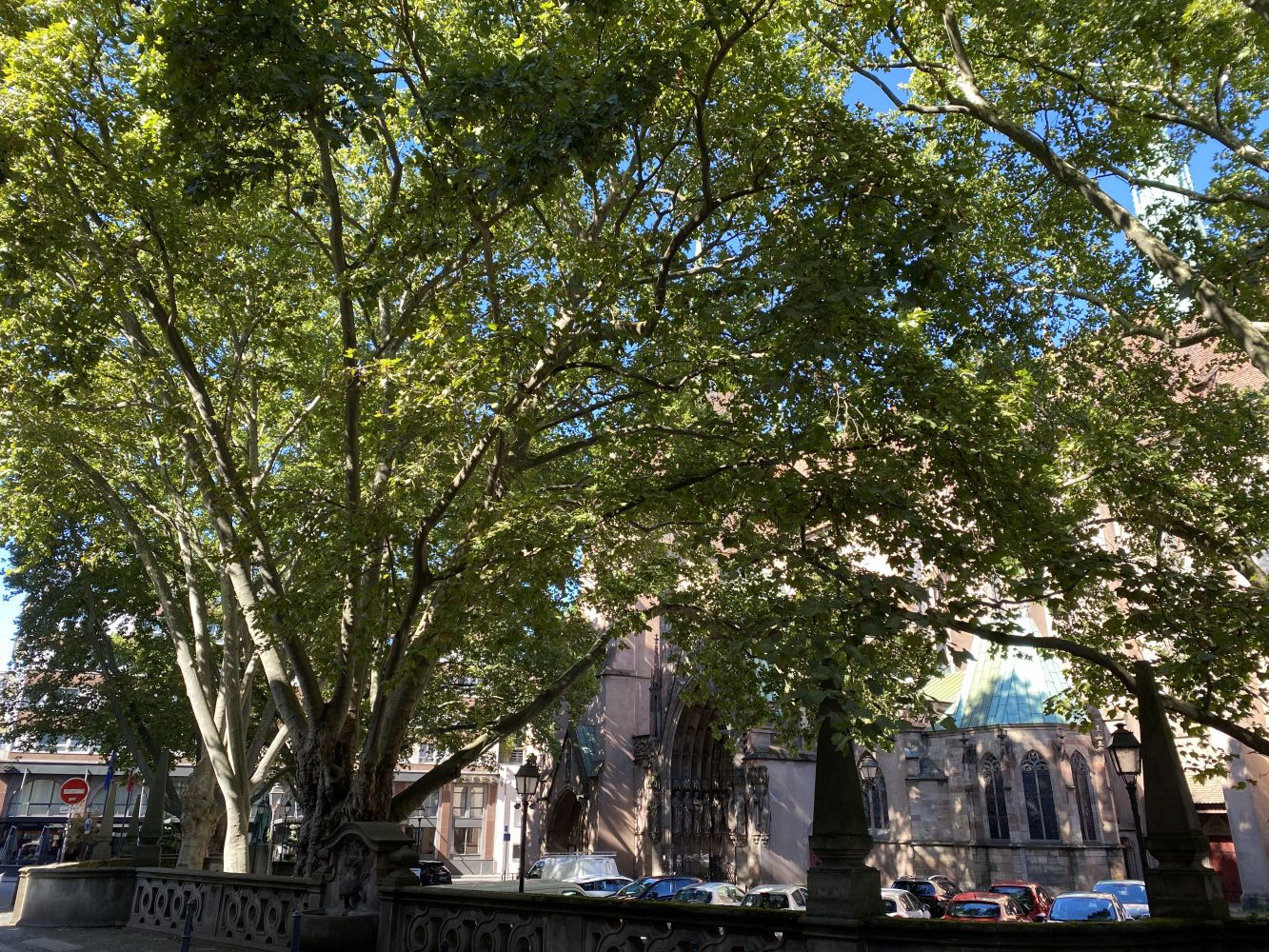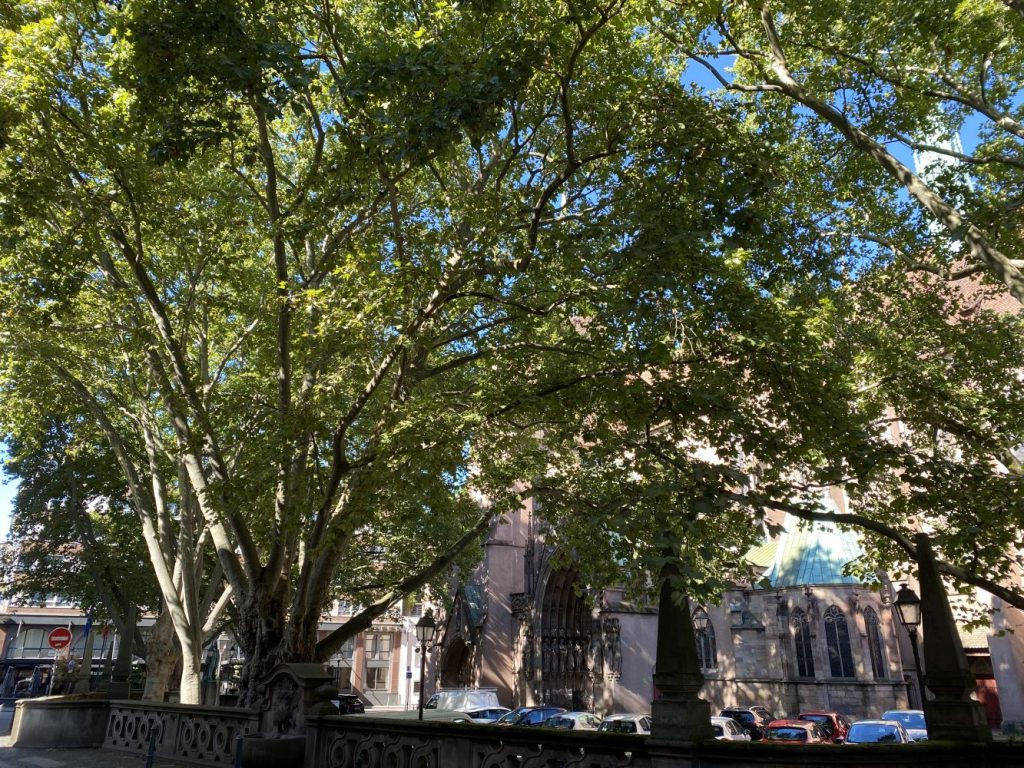 The plane trees on Place Saint-Pierre-le-Jeune Square
This group of 6 plane trees stands very close to the Saint-Pierre-Le-Jeune Protestant Church.
Their trunks are so wide that the trees have an imposing presence in the square. Peace and quiet reign over this place, even though it's right in the centre of town.
Place de la République Square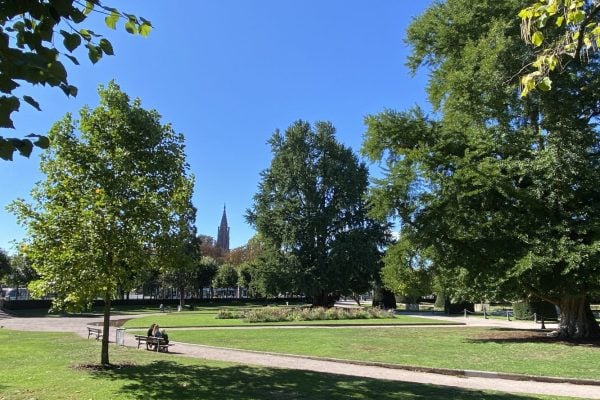 The ginkgo biloba trees
The ginkgo biloba trees on Place de la République Square, also known as Maidenhair trees, were a present from Emperor Meiji of Japan to Emperor William II. Planted between the late 19th century and the early 20th century, they are from the oldest species of tree known on Earth. It would seem that this species appeared more than 270 million years ago, before the dinosaurs.
Their glory is revealed in autumn, when their leaves turn golden, adding to the beauty of the square.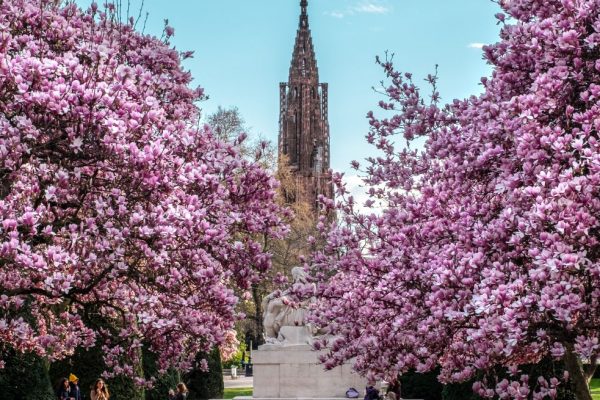 Magnolias forever
There are also several magnolias on Place de la République. A sense of harmony emanates from this group of trees, the tallest of which is 8 metres high. A tip for amateur photographers: this is the perfect place for wonderful compositions, with the Cathedral's spire in the background. The best season to admire these trees is spring, while they're blooming with gorgeous big white and/or pink flowers shaped like tulips. Feast your eyes!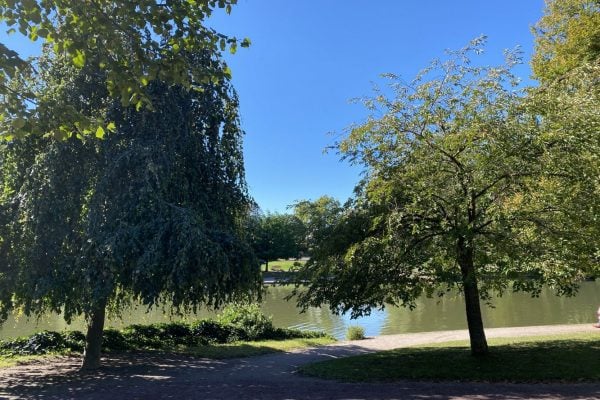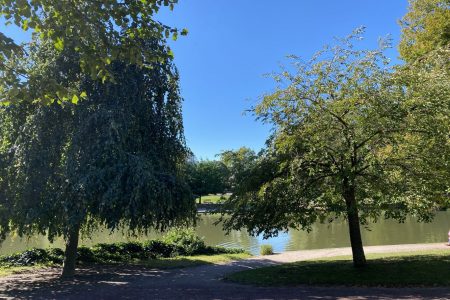 The Japanese weeping cherry tree
This is the only tree of its kind among the inventoried trees in Strasbourg. Its leaves turn a beautiful orange-yellow colour in autumn.
Although ephemeral, its flowering, similar to what can be seen in Tokyo or Seoul, continues until the end of April.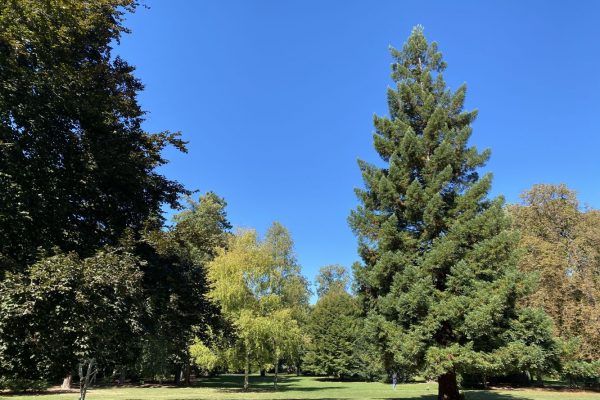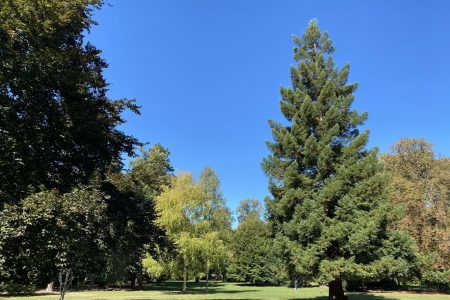 The Sequoia tree
Who said you had to go to the US to see a majestic tree? OK, it's true – the finest Sequoias are in California, but you can still admire one in Strasbourg.
It was planted in the park for the bicentennial of the Declaration of the Rights of the Man and of the Citizen, in 1989.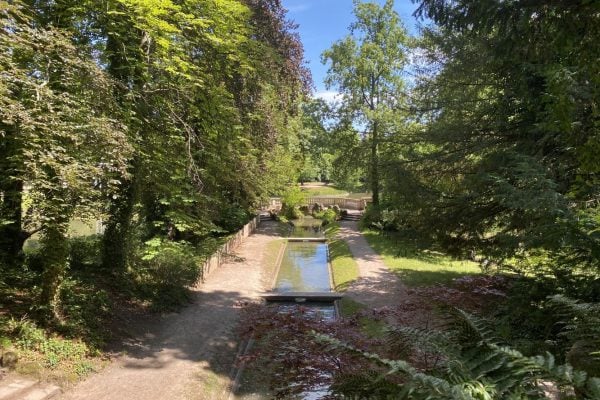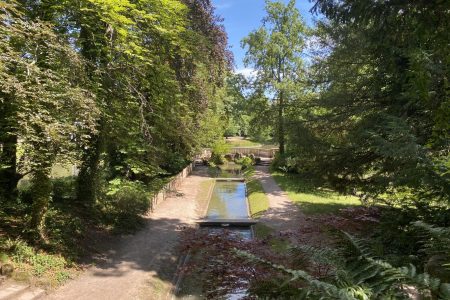 Hornbeam Pergola
This is a unique green walkway that you can admire during your visit to the park. This natural canopy is supported by a man-made cradle structure designed in the early 20th century. It provides shade and coolness in warm weather and leads to a beautiful sandstone fountain.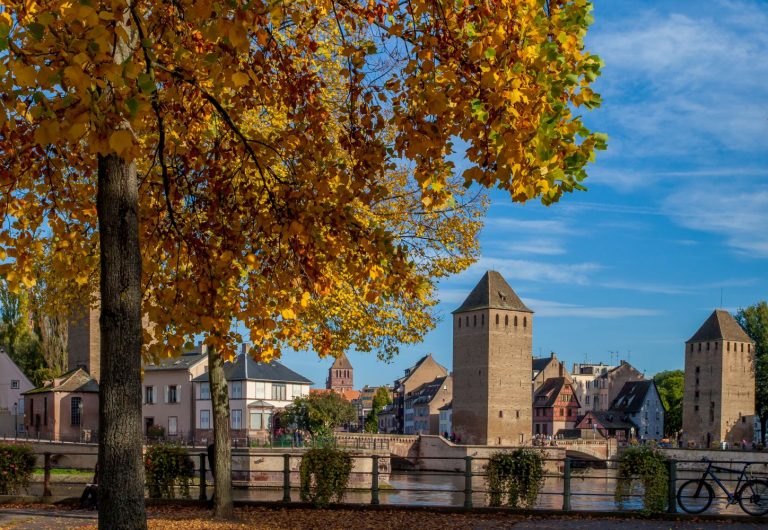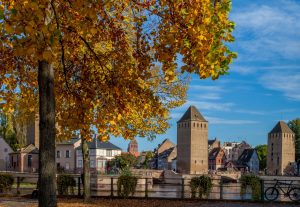 For an autumn holiday or a short autumn break in November, it can be hard to choose the right destination. Whether you're travelling with family or taking a city break with friends, we have 5 great reasons to choose Strasbourg!
Read more »
Europe lives in Strasbourg! To get a better understanding of how the European Union works, visit the European Parliament while you're in Strasbourg.
Read more »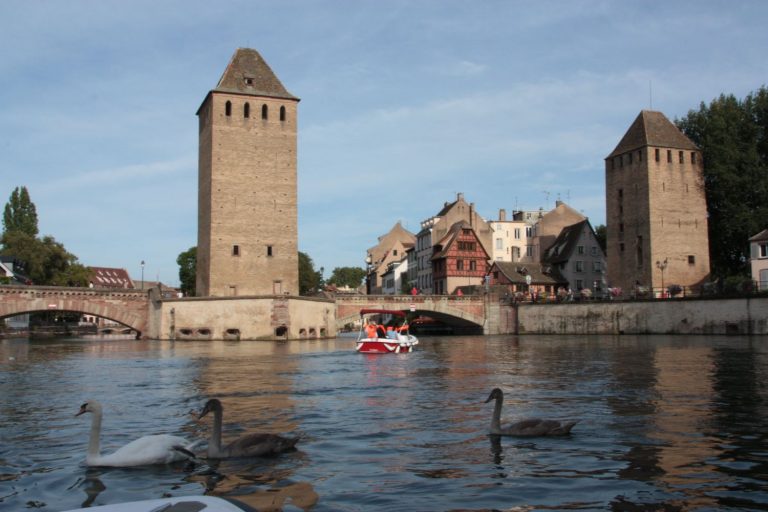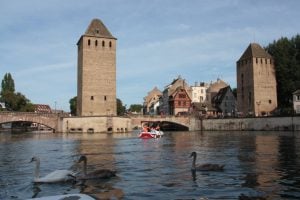 With 320 kilometres of rivers and canals, water is an important feature of Strasbourg's landscape. To see the city from a different point of view, it's so fun to go out on a little electric boat!
Read more »