With its graceful curves, gold domes and opal-green rooftops, the Russian Orthodox Church in Strasbourg is a delight for photographers and passersby. The church, sometimes called the "Pearl of Strasbourg", is worth a visit.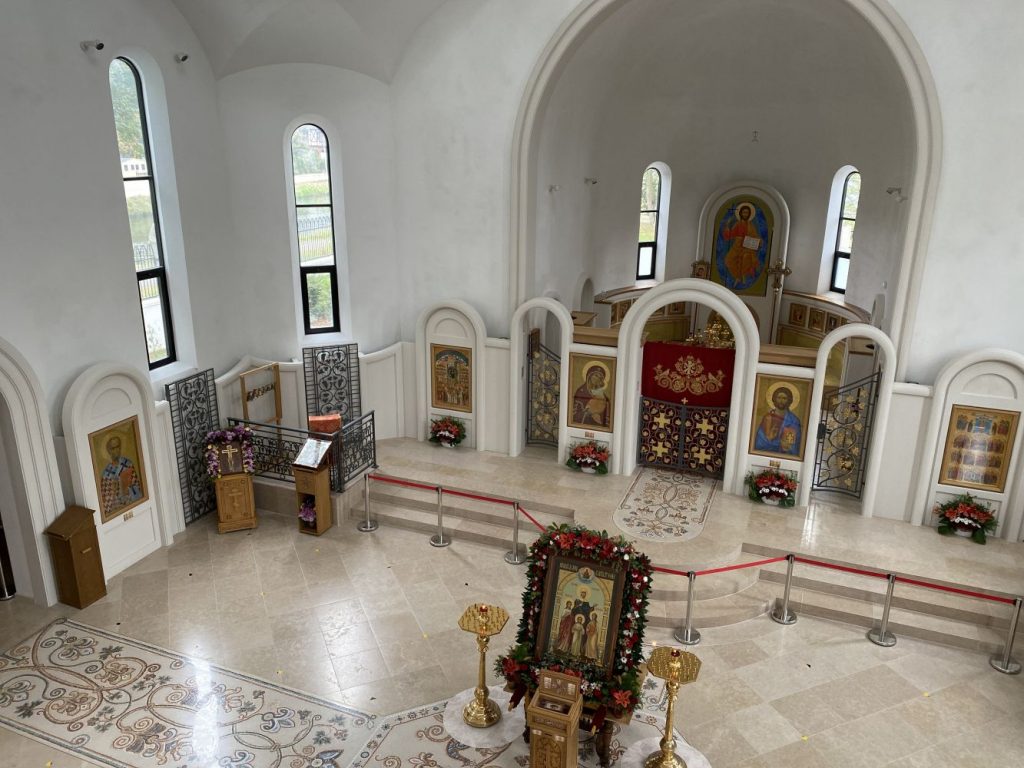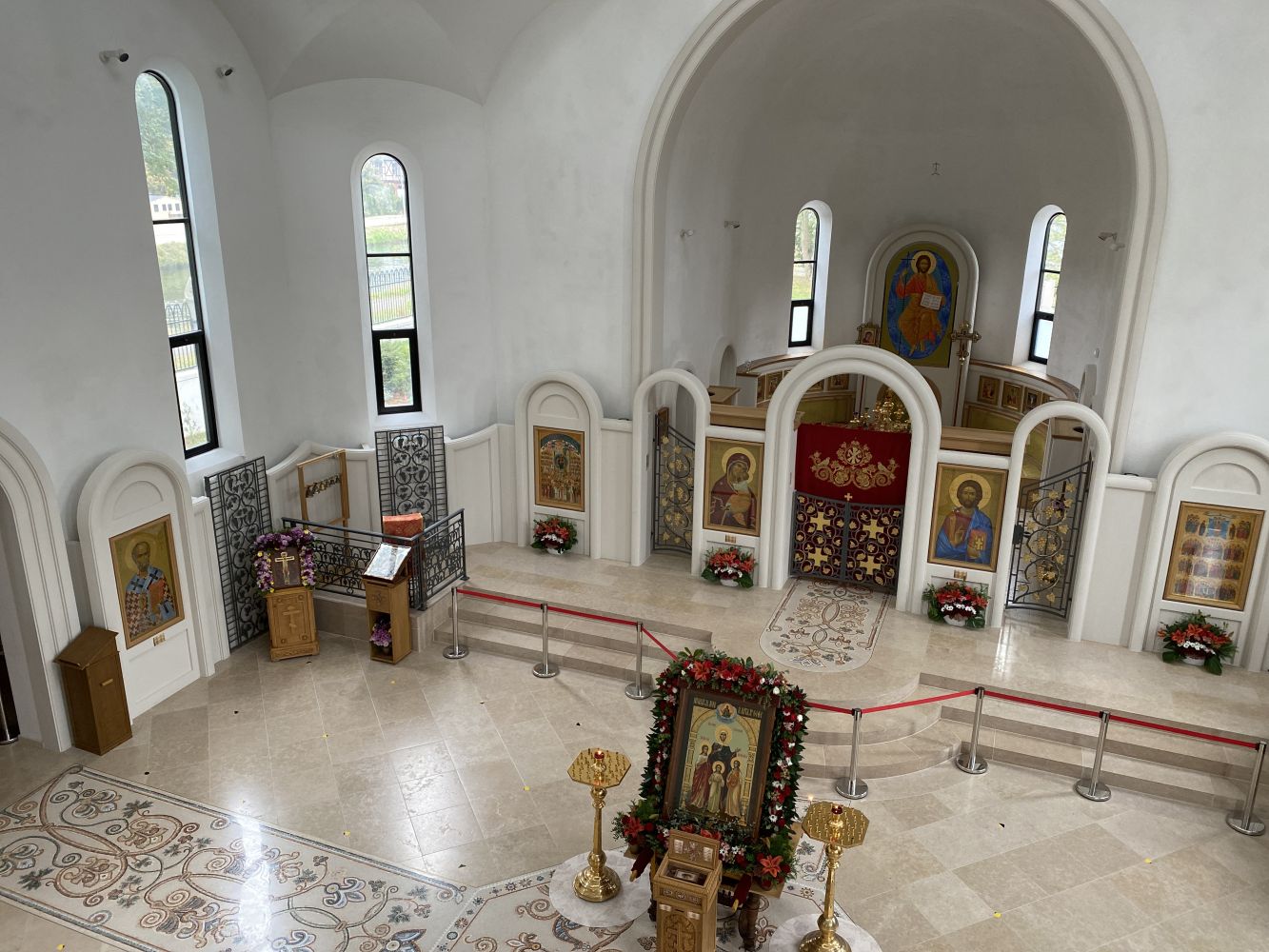 One of the finest Orthodox churches in France
Located not far from Orangerie Park, close to the Marne-Rhine Canal, the Russian Orthodox Church in Strasbourg, inspired by traditional Russian churches of the Middle Ages, contrasts with the architecture of the buildings around it. Designed by Russian architect Dmitriy Pshenichnikov and built by Alsatian architect Michel Arnold, this elegant, majestic concrete church is octagonal in shape and features a 15-metre-high, six-sided steeple, topped with a gold dome. It was completed in early 2018. Since then, it has held services for the Russian-speaking Orthodox community of Strasbourg and the surrounding areas.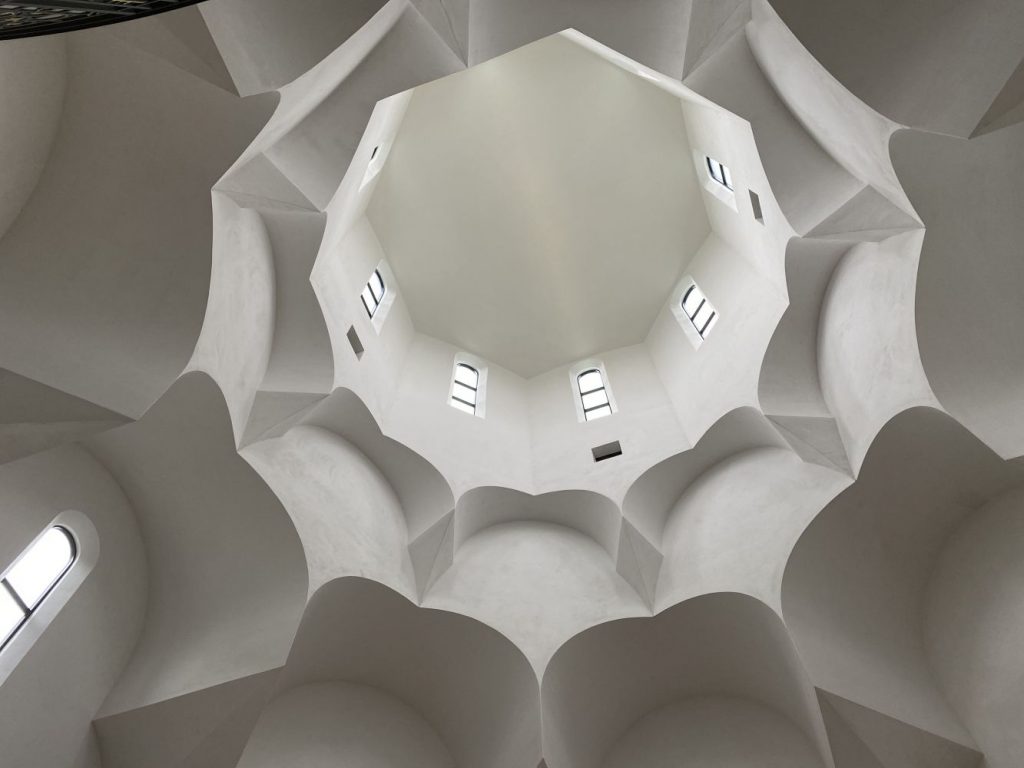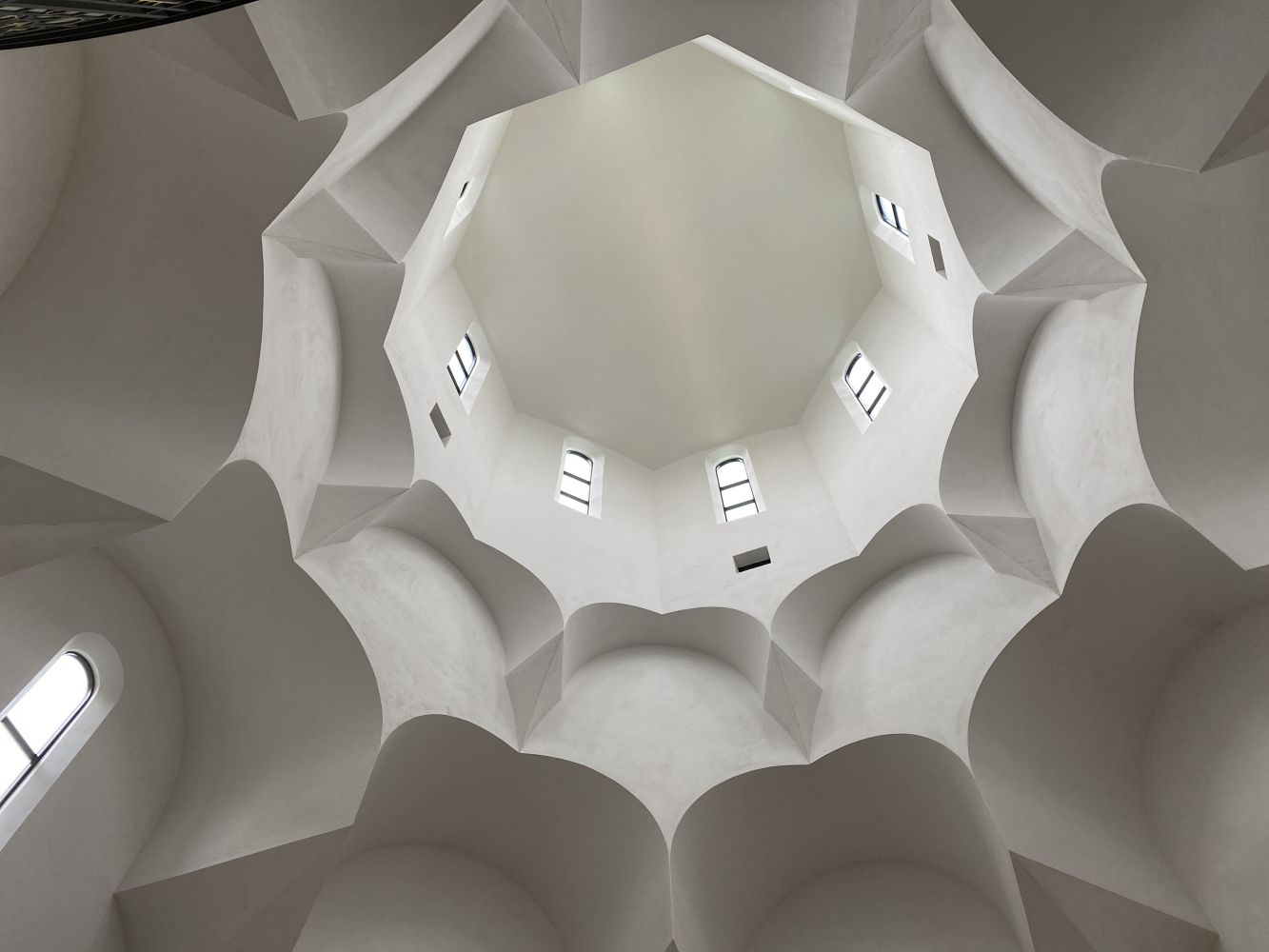 Guided tours of the church are given every Sunday afternoon. The guide, Irina, explains the architecture of the church and the symbolic meanings of its shapes, the history of the parish and the various activities of the Orthodox Cultural Centre. The tour begins with a walk around the church's exterior. Irina points out many interesting details, especially in the small garden, where the plants have their own symbolism. Once inside the church, visitors can admire its architecture from a different perspective, as well as a collection of icons. As it has not been decorated yet, the interior is quite plain compared with other churches of the same type. Visitors even go up to the choir loft to enjoy a superb view of the church's interior below. Finally, they go into the Cultural and Spiritual Centre, featuring the first Orthodox library in Strasbourg and a display of traditional paintings, as well as a concert hall where a film is shown. And for food lovers, the tour can continue with a stop by the Dostoïevski tea room.
Taking a journey, right around the corner
I love walking near the Orthodox Church, because its unique aesthetics and surrounding environment – the canal and green spaces – make me feel so peaceful. Visiting it will bring you into contact with a different culture and a religion that isn't very well known, so you'll get a real change of scenery, just 5 minutes from the centre of Strasbourg.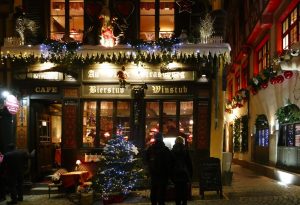 Here's our list of tourist activities and attractions open during the festive season, day by day.
Read more »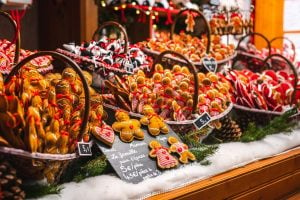 If the magic of the Christmas lights and the majesty of the Great Christmas Tree aren't enough to amaze your kids, here are a few ideas of what to do at the Strasbourg Christmas Market to make the entire family happy!
Read more »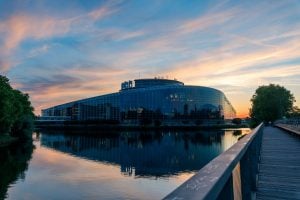 Have fun while you visit the European District in Strasbourg, with EUROPE Quest! Playing this free, interactive game is an entertaining way to discover Strasbourg's modern architectural landmarks, with European history thrown in for good measure!
Read more »