An iconic landmark of the Neustadt district and a UNESCO World Heritage site, Place de la République is a grandiose, stately square and a fine example of late 19th-century German architecture.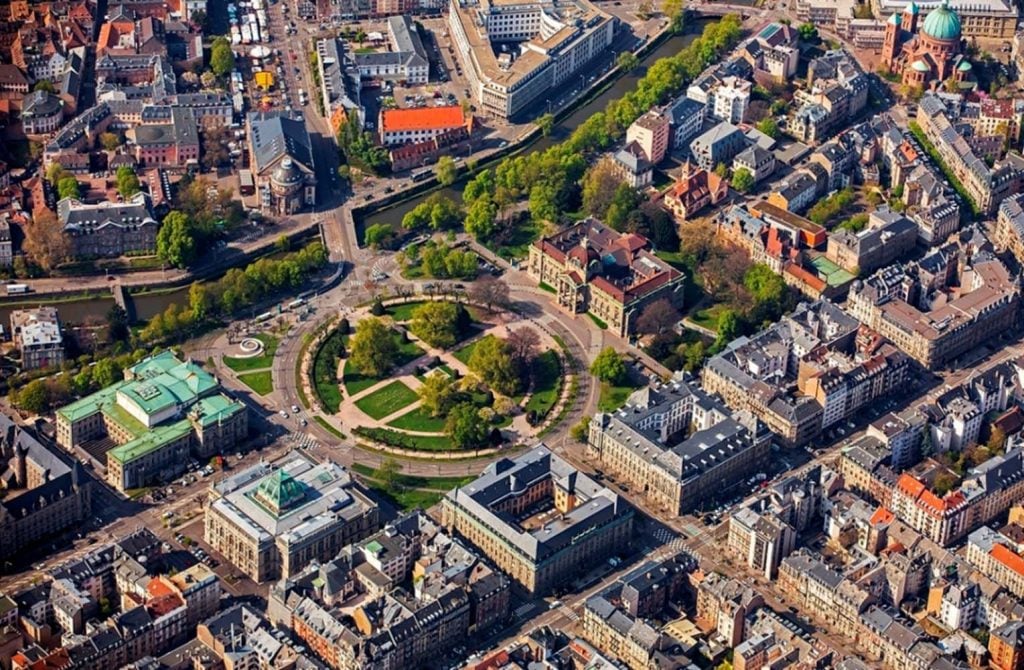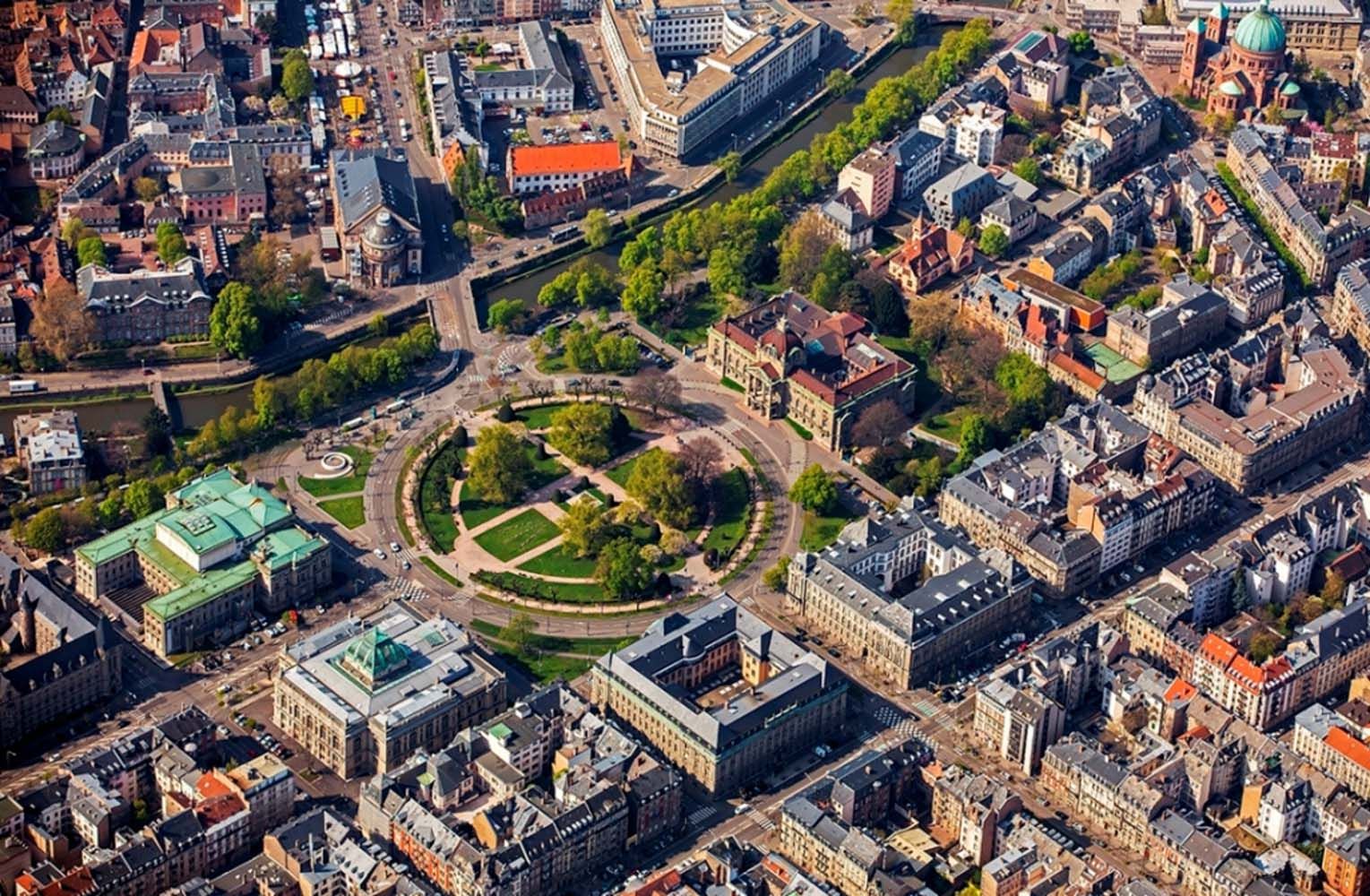 The Place de la République square has been my favourite for many years now. It was built as part of the "new city", a large-scale urban project at the end of the 19th century, designed to make Strasbourg a showcase of Prussian power.
For me, this square is the iconic landmark of the Neustadt, a quarter with wide roads, imposing administrative buildings and affluent homes.
At the base of the Imperial Palace (Palais du Rhin), Place de la République has retained its imperial appearance, especially with its opening onto Avenue de la Liberté, leading to the power and knowledge of the university at the Palais Universitaire.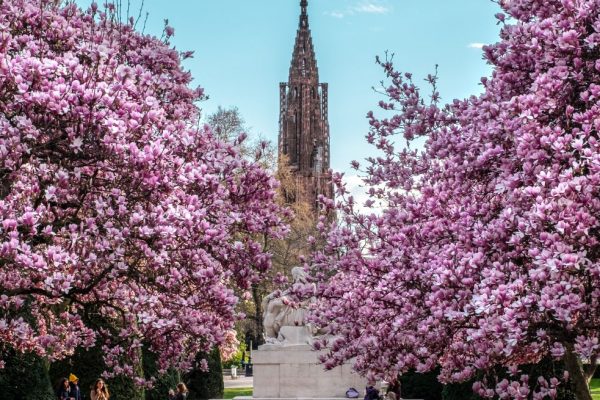 An oasis in the centre of the city
Boasting remarkable centuries-old trees with their magnificent leaves, Place de la République is a haven of nature in the city. In warm weather, people enjoy relaxing on the lawns like in a beautiful garden. But what I like the most is when the seasons change, creating remarkable colours: the powder pink of the magnolias in spring, the bright green of summer and the golden yellow of the ginkgo biloba trees in the autumn.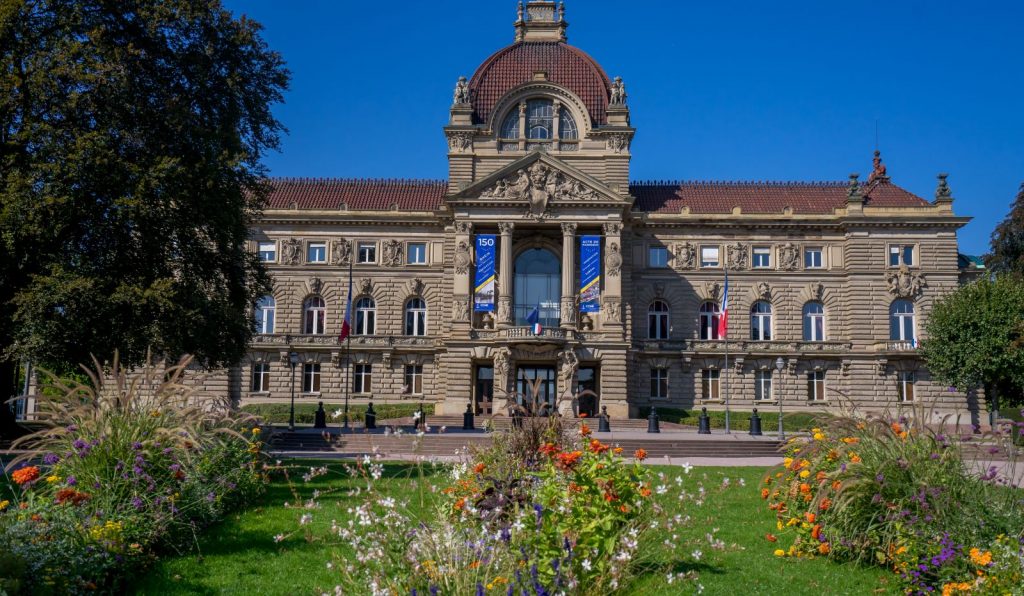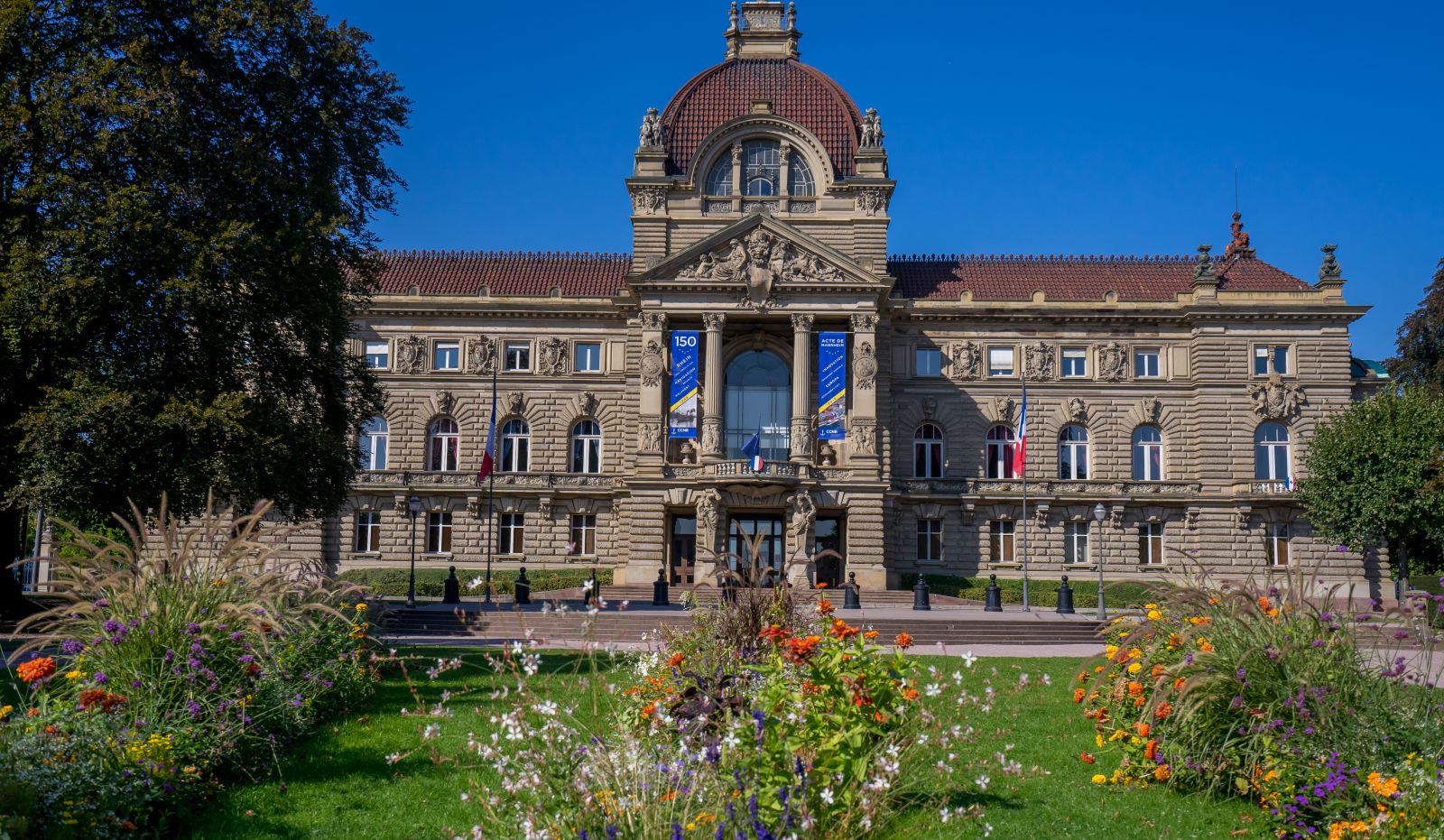 But most of all, from this square there's an exceptional view of unique buildings, especially of one of my favourites, the Palais du Rhin. Its imposing dome is remarkably showcased from Place de la République. As soon as you go through its entrance hall, you travel through time, thanks to its splendid interior decoration, monumental staircase, two raised side vestibules and the Salon of the Empress, with its welcoming, cheerful ambiance, painted ceilings and reception areas.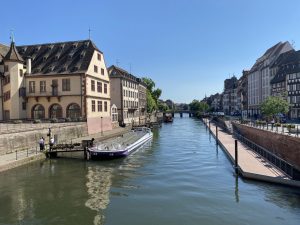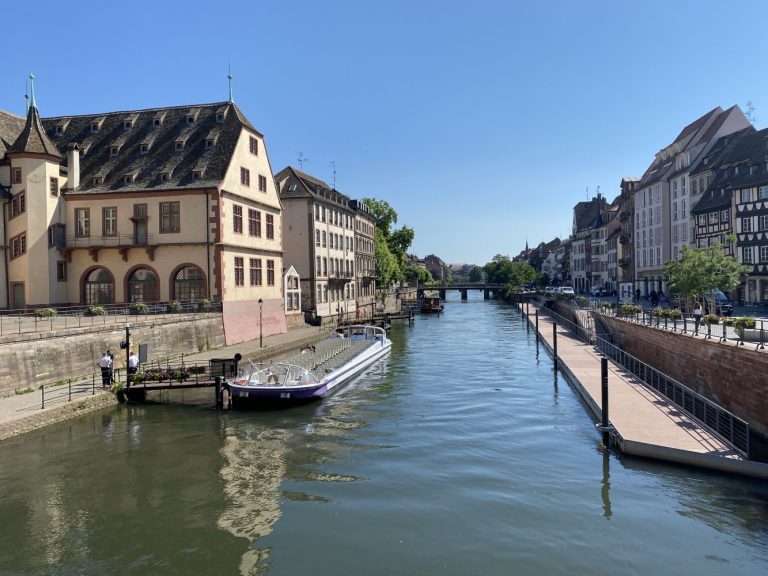 Looking for activities in Strasbourg when it's really hot, or during a heat wave? Here's our list of refreshing ideas.
Read more »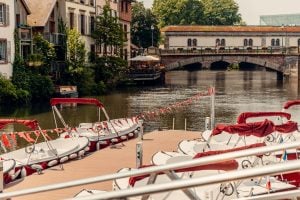 With 320 kilometres of rivers and canals, water is an important feature of Strasbourg's landscape. To see the city from a different point of view, it's so fun to go out on a little electric boat!
Read more »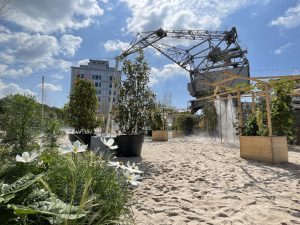 A city trip in summer? What a great idea! Strasbourg, a green city surrounded by water, is also the perfect summer destination.
Bike rides along the waterfront, pop-ups, nighttime guided tours, exceptional events and illuminations: Strasbourg is a great place to enjoy beautiful summer days!
Read more »