Feel like sitting on a terrace and enjoying a moment of relaxation? Here are our favourite spots in Strasbourg!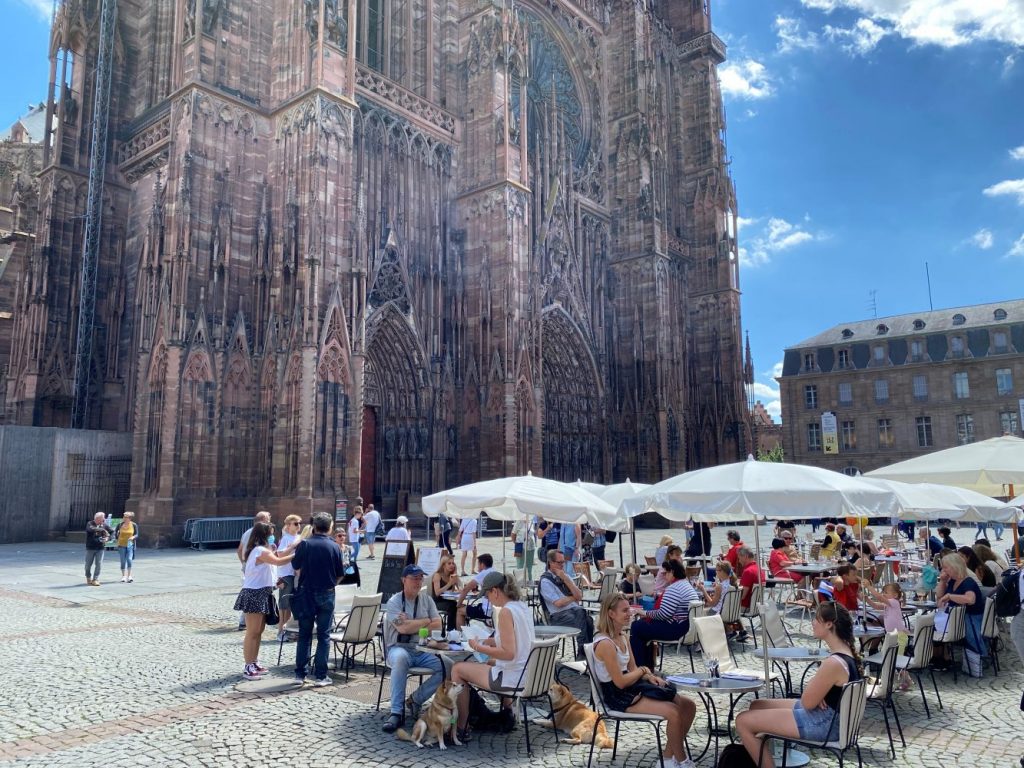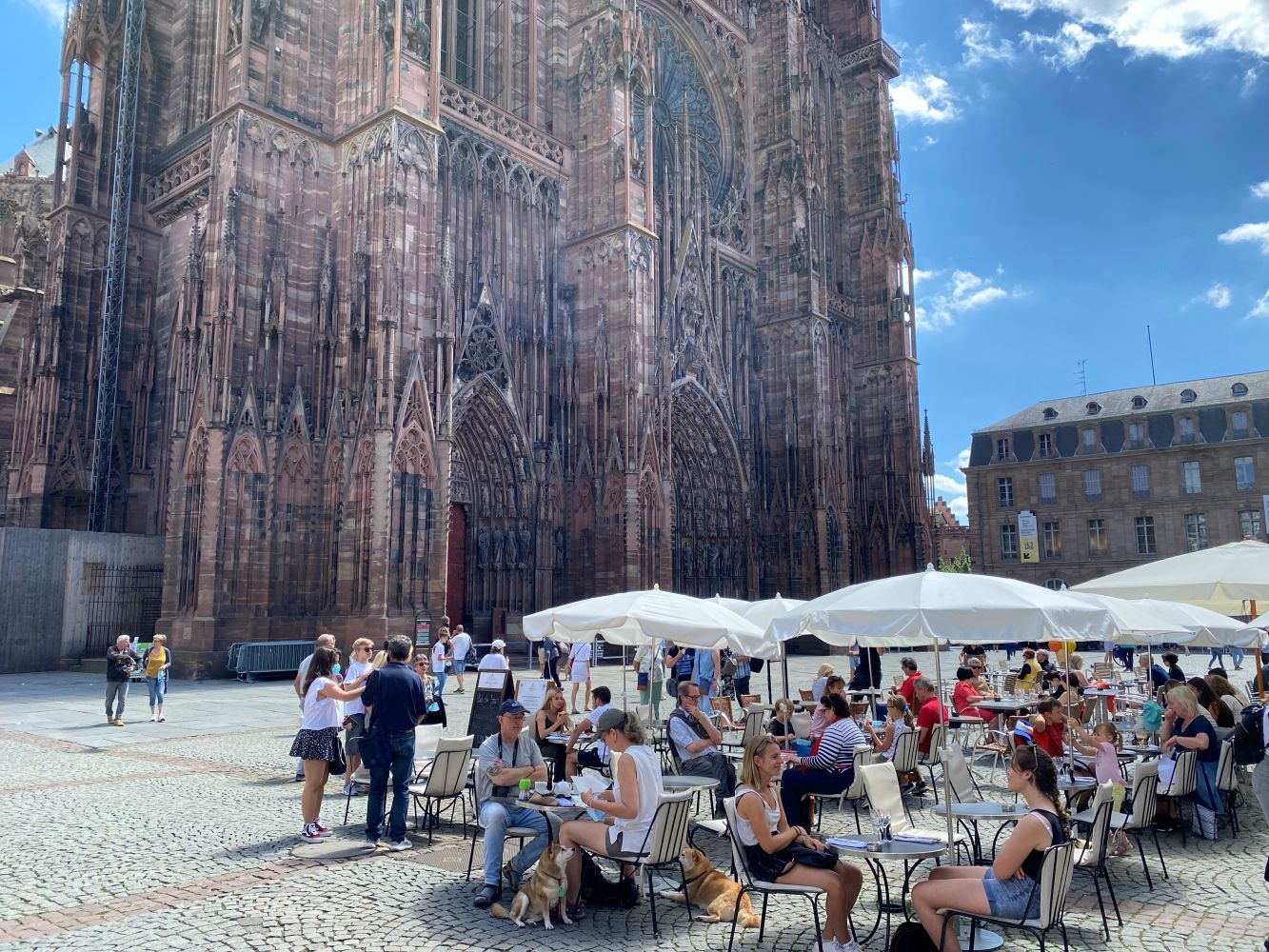 The terraces not to be missed
The first ones that come to mind, of course, are the terraces on Place de la Cathédrale square. At the foot of Strasbourg Cathedral, Sophie and Christine love sipping on a drink or enjoying a meal at Maison Kammerzell, while admiring the architectural details of the church!
Next, Place Benjamin Zix square is a great classic! Marie and Nicolas come here regularly, to enjoy this enchanting place. On the banks of the River Ill, right in the middle of the Petite France district, at the Corde à Linge, you can sit in the shade of the trees and enjoy the view of the splendid half-timbered houses.
Like Léa, you might love the charm of the terraces on Rue des Tonneliers. She has cocktails at Jeannette et les Cycleux, on a little pedestrian street full of bars and restaurants, right at the centre of Strasbourg.
For her part, Nadia adores the terraces on Place du Marché Gayot square. She thinks it's a beautiful place, a bit tucked away; perfect for a drink with family or friends on a summer evening. Marie tells us that she especially appreciates how quiet it is! She comes here to have lunch or dinner at Table du Gayot.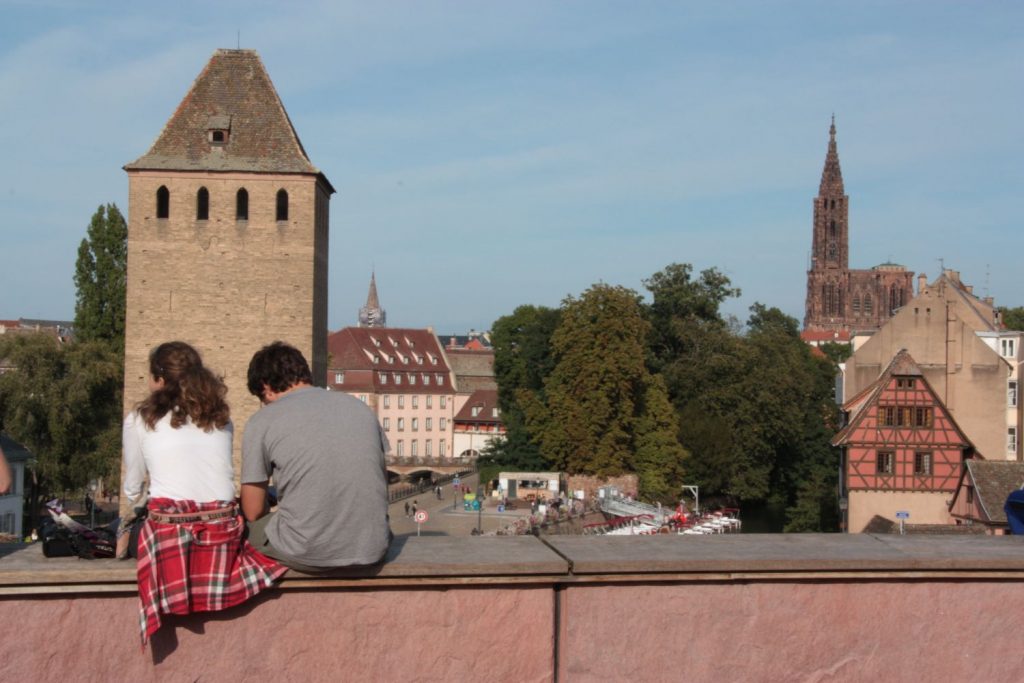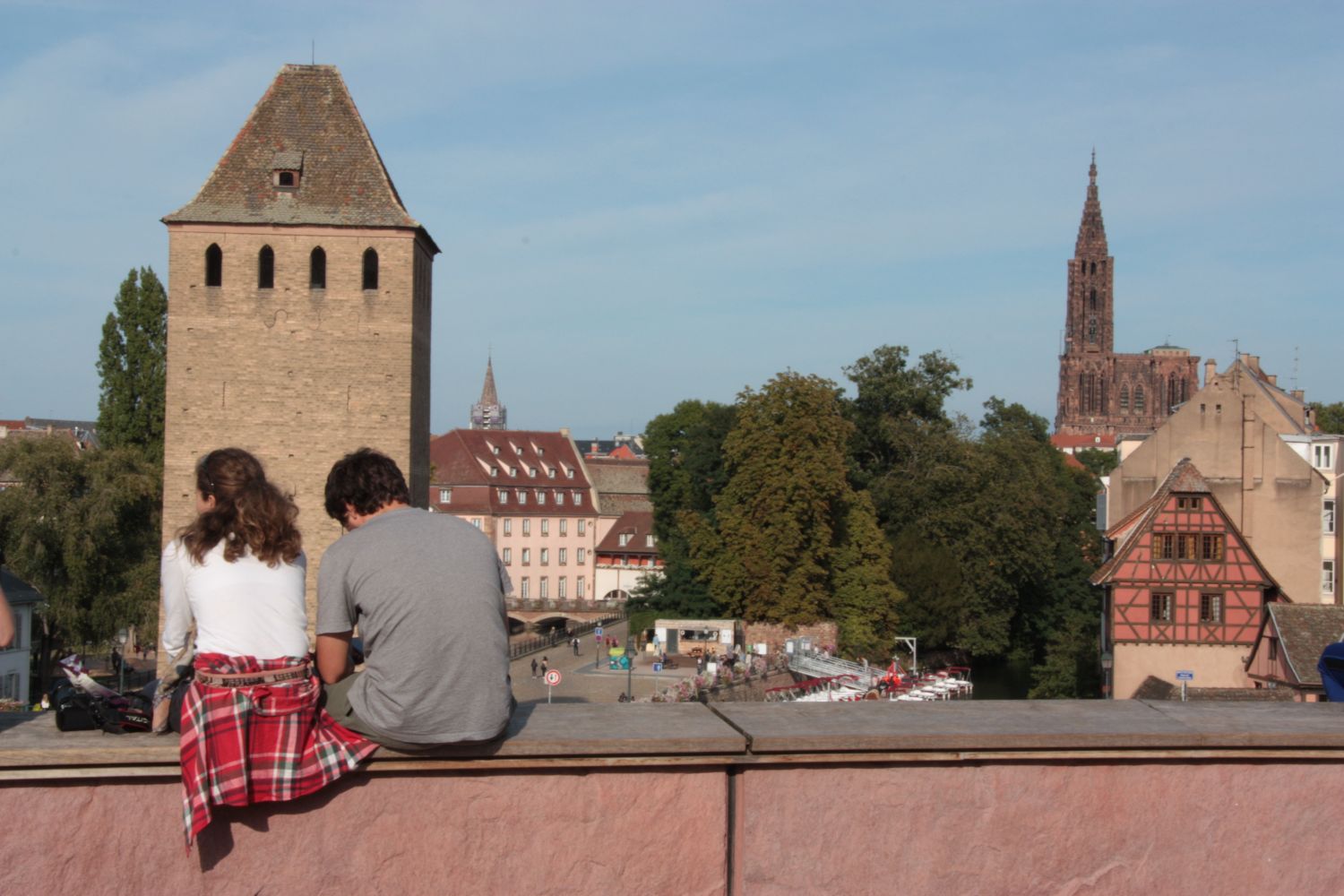 Dominique tells us that she adores the panoramic terrace at the Vauban Dam. With its breathtaking 360-degree view, it offers a unique vista of the cathedral, Petite France, the Museum of Modern Art and the arms of the River Ill. This location doesn't usually get very crowded; the ambiance is almost intimate at times… Sometimes she'll spend hours here, just catching up with friends as they sip on drinks they've brought with them.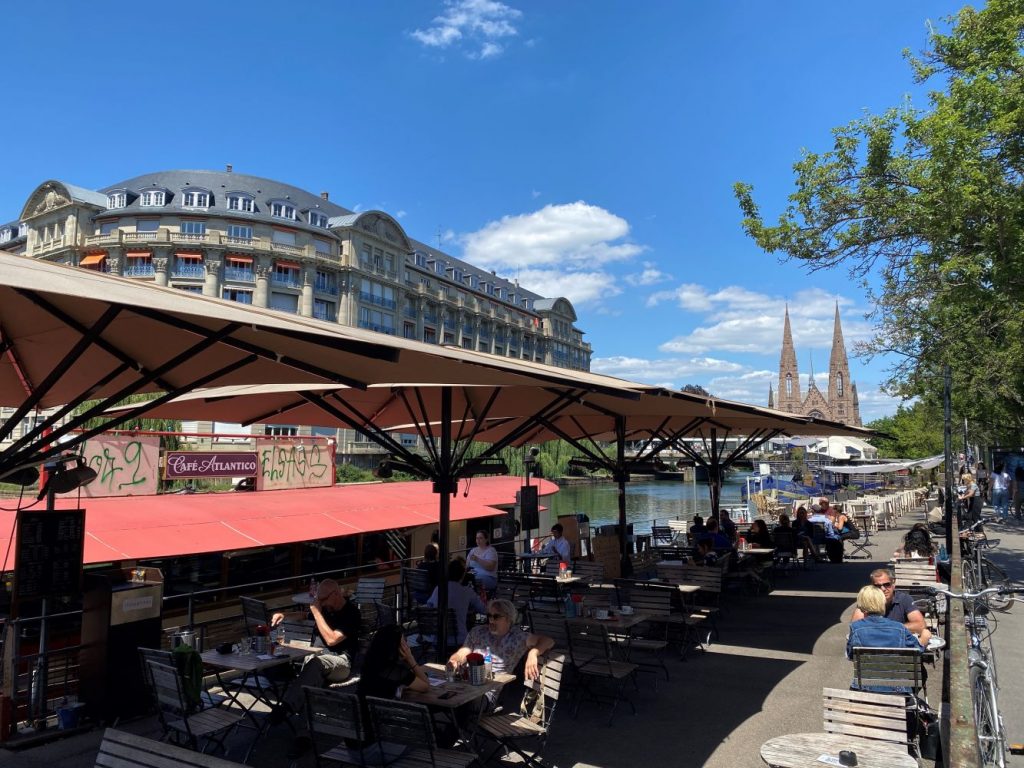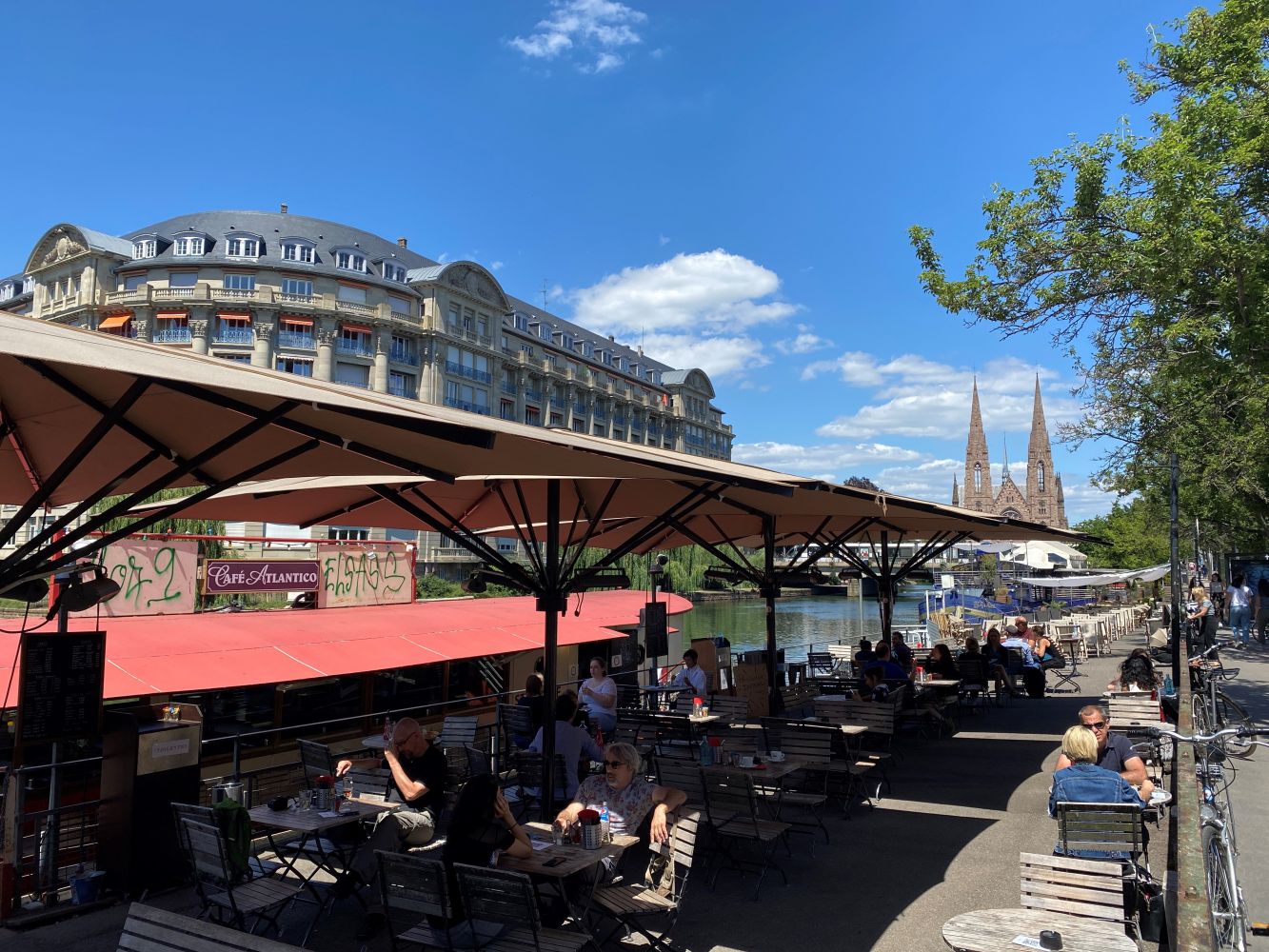 Terraces on the waterfront
If you're looking for a cool refuge from the heat, like Nicolas, you're sure to appreciate the terraces on Quai des Pêcheurs, for example, at Café Atlantico. He enjoys them even more in spring and autumn, because they're sunny all day long.
If you love strolling on the waterside, you'll also enjoy the Petite France district, with plenty of little terraces along the river (for example, Pont Tournant, Maison des Tanneurs and Au Pont Saint-Martin). Some might seem a bit hard to find, so get ready to track them down!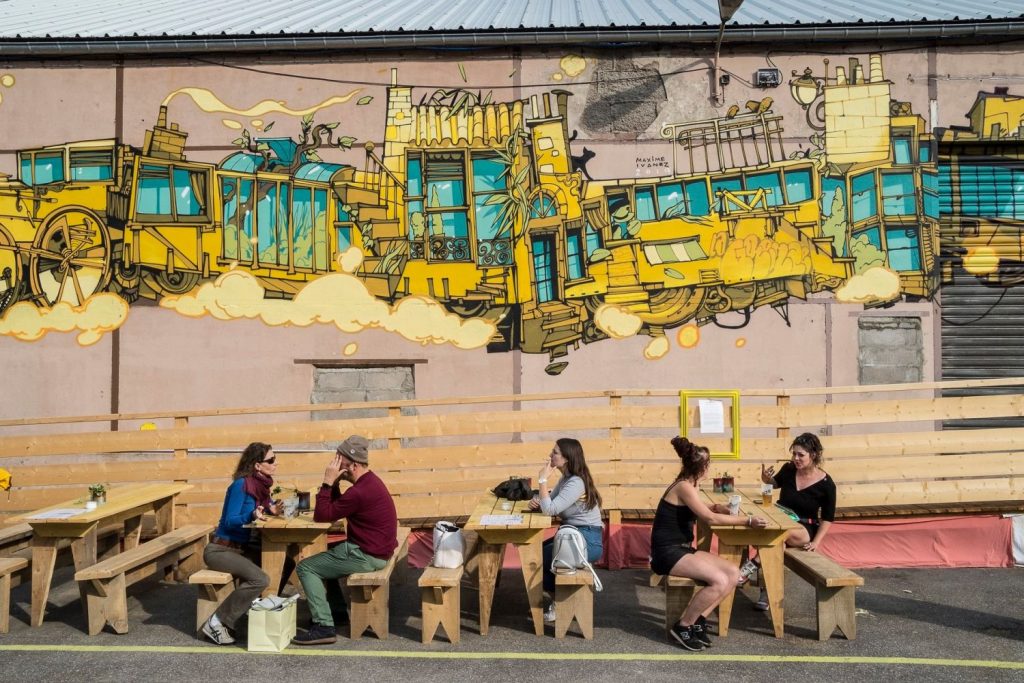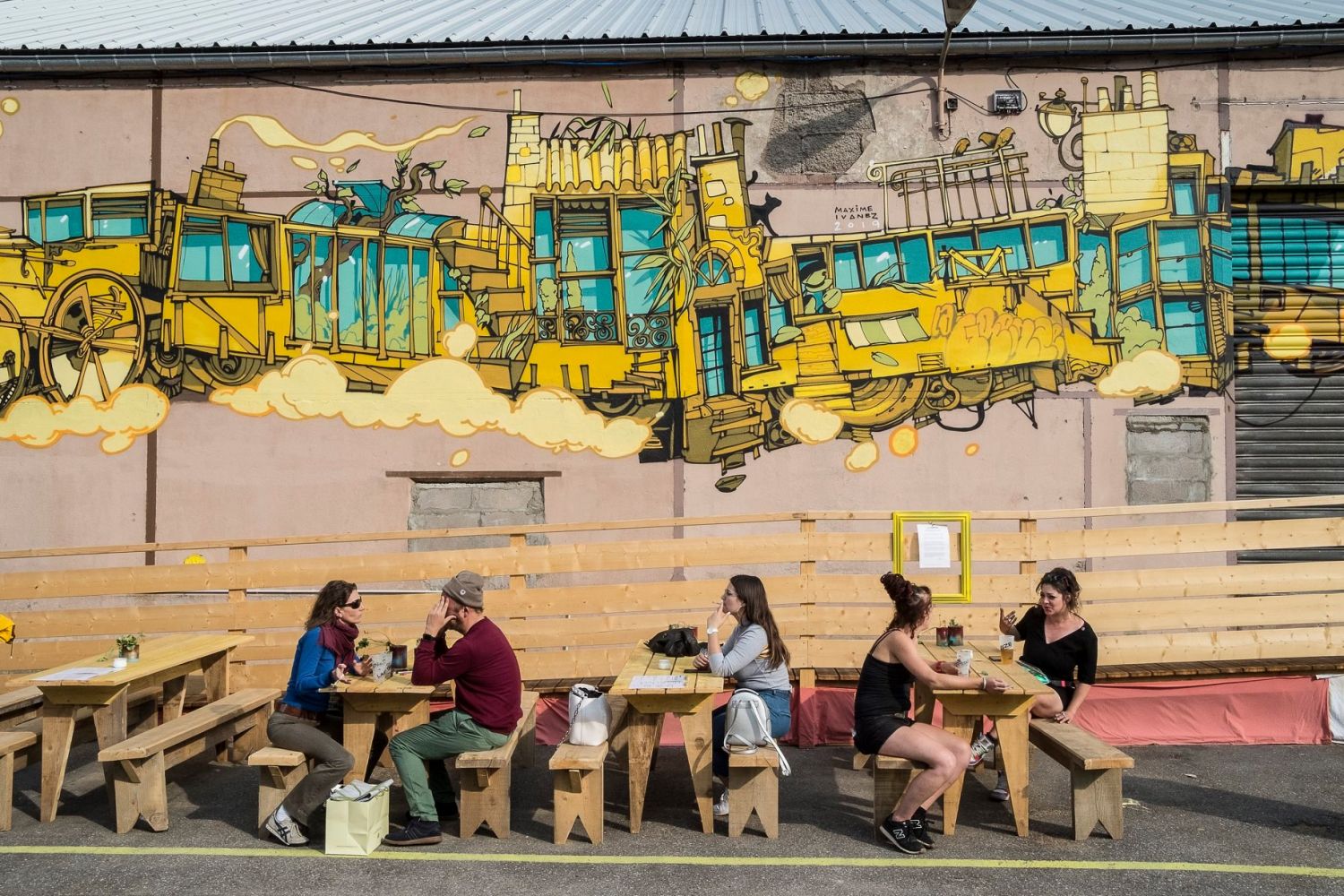 Sophie, who likes to try new things, loves finding pop-up terraces. Every year, a few quite original places open up for the summer season in Strasbourg.
So, this summer, you might find her behind the train station, on the cultural terrace of La Grenze, on the floating terraces called the Lavoir, with her toes in the sand at Pourtalès Park, or at the Phare Citadelle, in the district with the same name.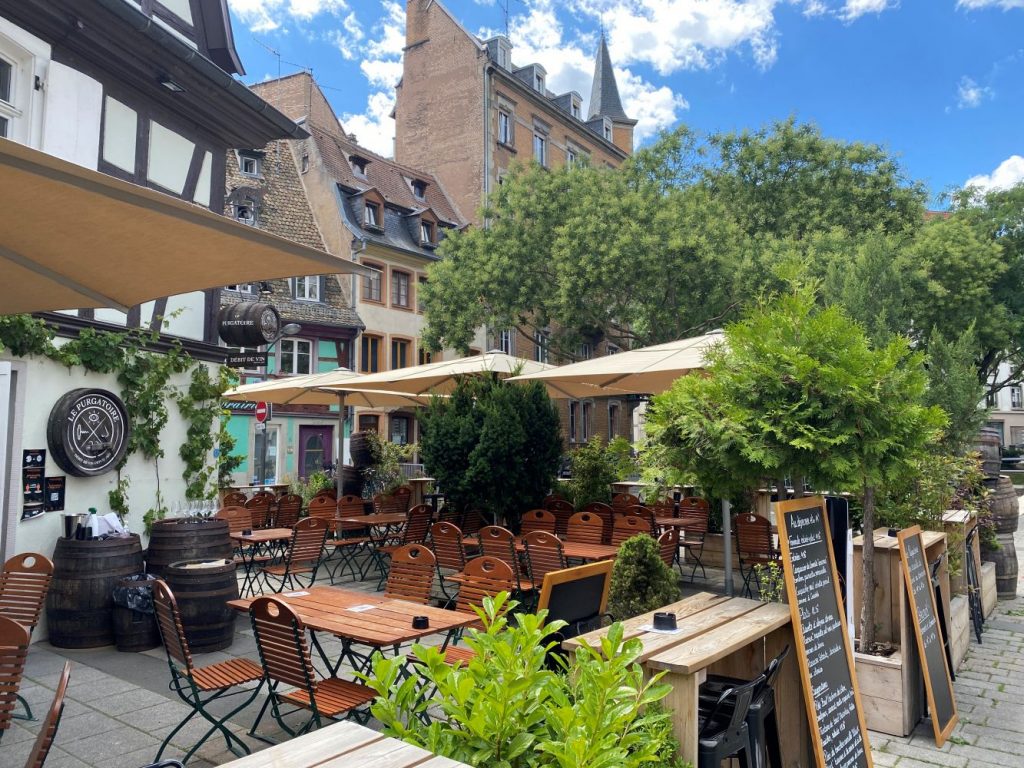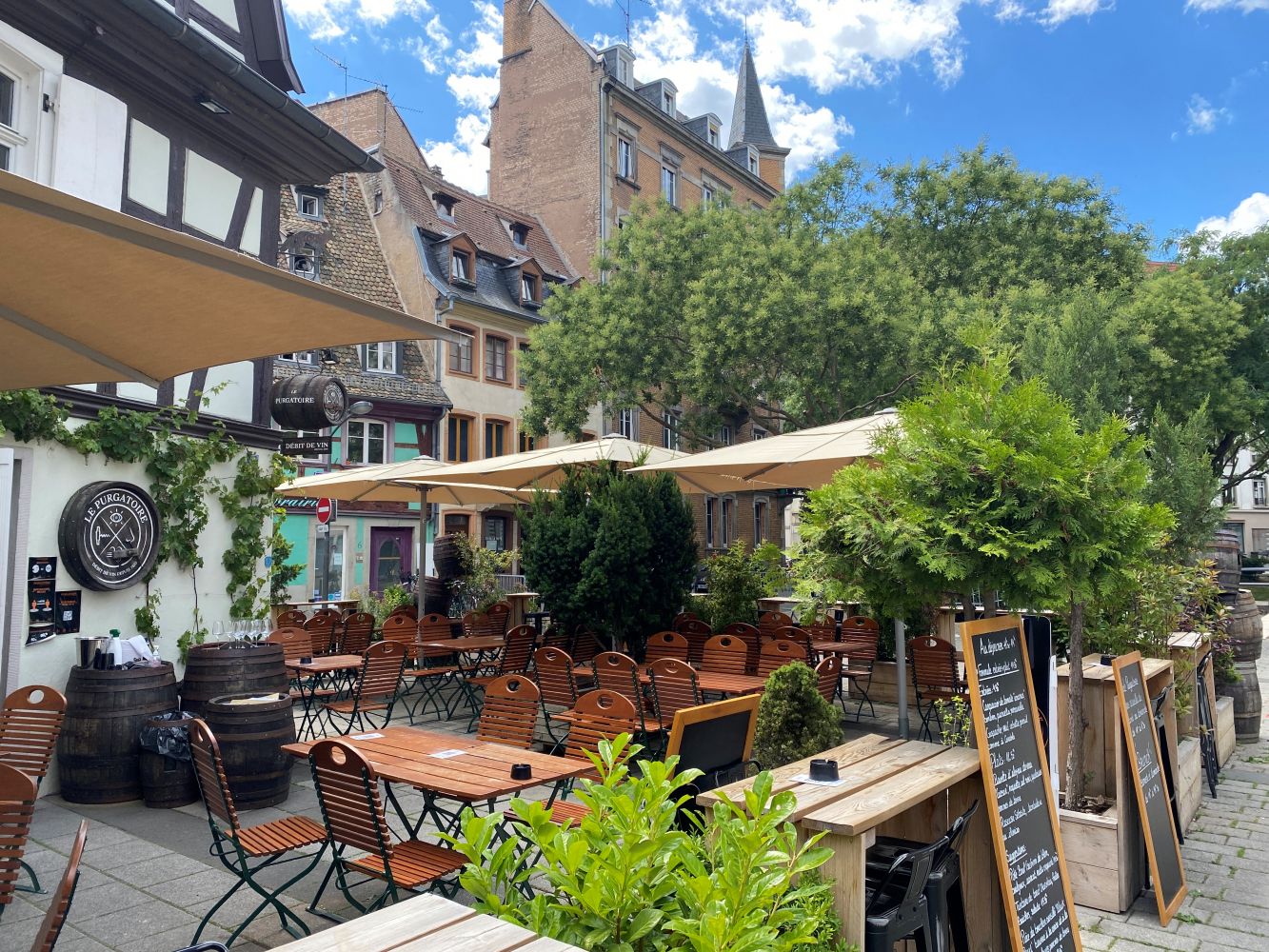 Some less well-known spots
There are some terraces well worth the trip a bit further out from the city centre. For example, Marie likes to go to the terraces on Place Saint-Nicolas-aux-Ondes square, a lively place with plenty of shade. If you feel like it, you might even play a game of pétanque!
For Christine, every terrace has its own attractions! For her coffee in the morning, she likes to go to Place de l'Université square, thanks to its exceptional location in the Neustadt district, in a green space with flowers. For a cocktail, she heads for Place Saint-Pierre-le-Jeune square, on the chic, comfortable, discreet and very central terrace of the Sofitel hotel, where she takes in the view of the magnificent Saint-Pierre-le-Jeune church. For a glass of wine, she goes to the Purgatoire on Rue de Zurich, where she also enjoys the unique atmosphere that reigns in the Krutenau quarter.
As for Nicolas, he recommends the panoramic bar of the L'Archipel Restaurant & Skylounge, for its sophistication and quite discreet, but rather unusual location.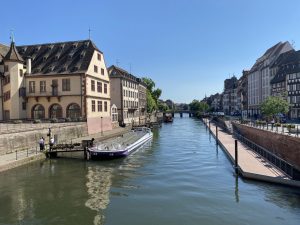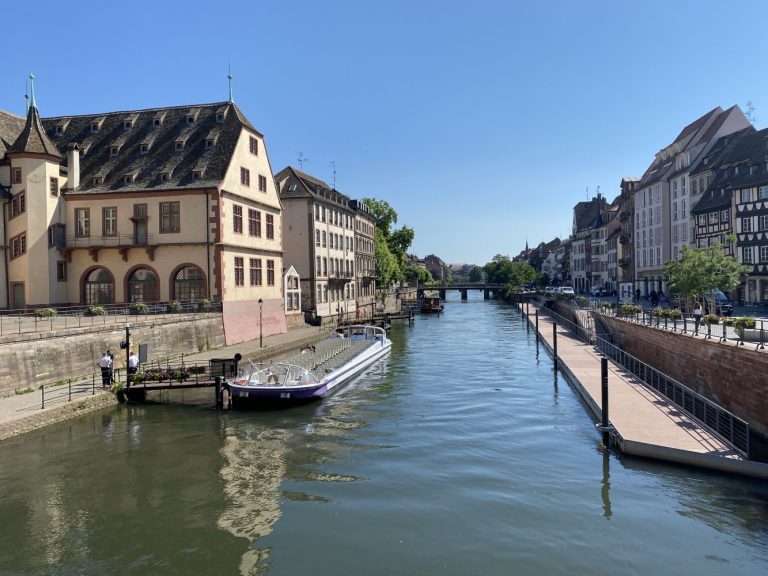 Looking for activities in Strasbourg when it's really hot, or during a heat wave? Here's our list of refreshing ideas.
Read more »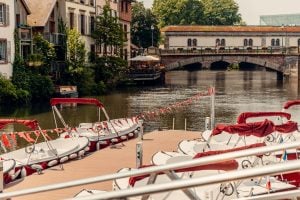 With 320 kilometres of rivers and canals, water is an important feature of Strasbourg's landscape. To see the city from a different point of view, it's so fun to go out on a little electric boat!
Read more »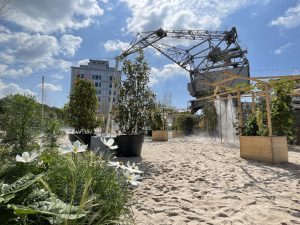 A city trip in summer? What a great idea! Strasbourg, a green city surrounded by water, is also the perfect summer destination.
Bike rides along the waterfront, pop-ups, nighttime guided tours, exceptional events and illuminations: Strasbourg is a great place to enjoy beautiful summer days!
Read more »