"Science while having fun": that's the promise made by The Vaisseau, which I had the opportunity to visit. Designed for kids and teens from 3 to 12 years old, this extraordinary space presents science and scientific culture in a fun, interactive, immersive way.
Accompanied by a budding young research assistant, I explored the new exhibition, called The Cave, and enjoyed experimenting with the colours of light.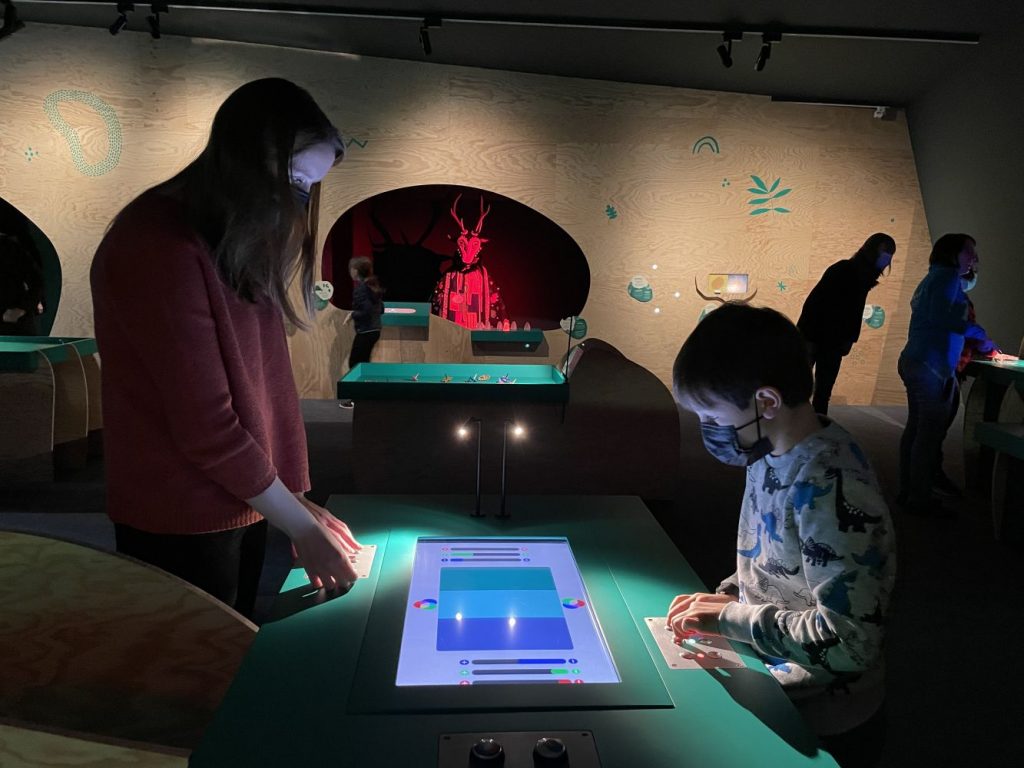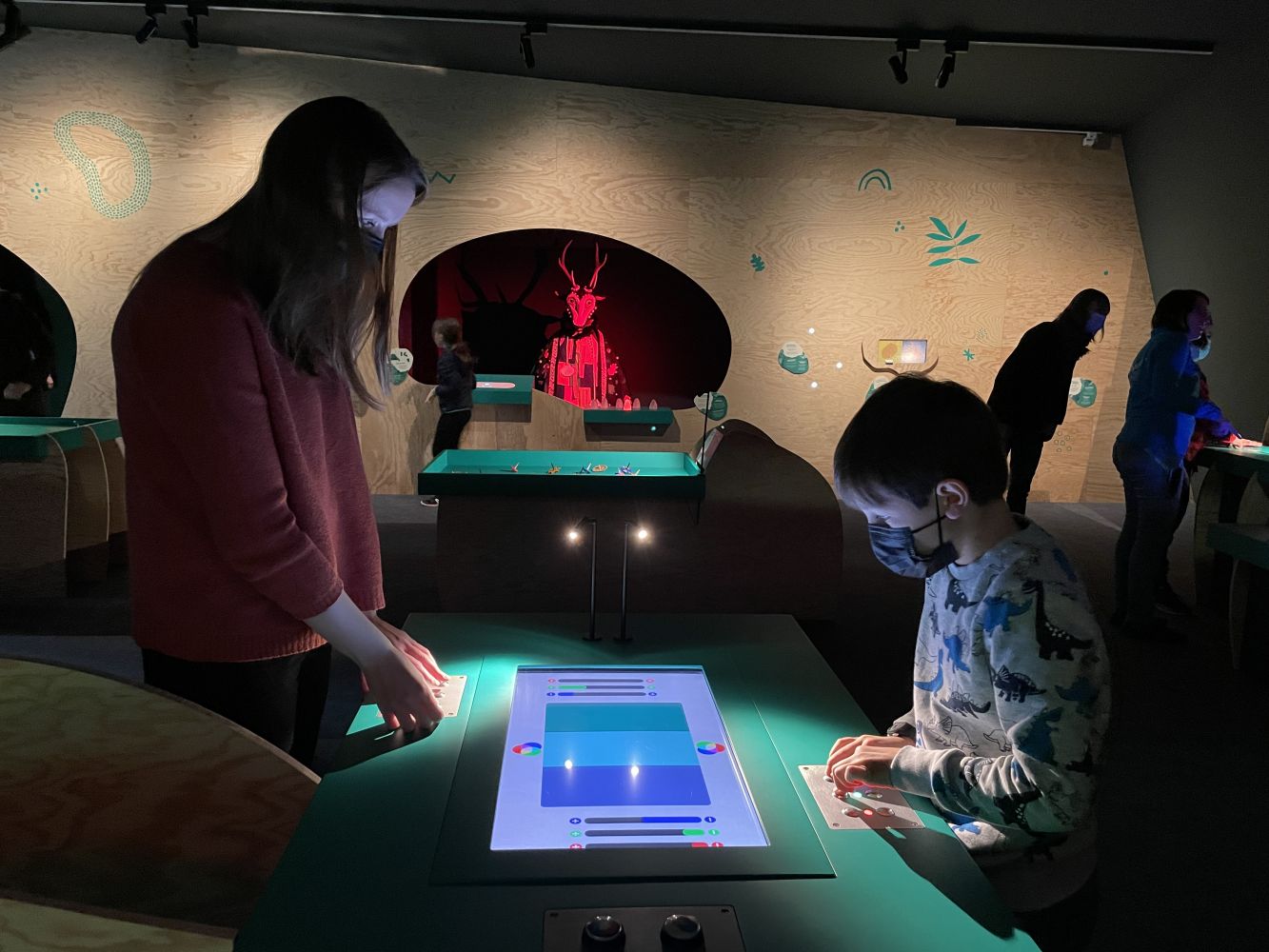 We entered into a whole new world—a bit dark at first—but very welcoming. Our eyes adjusted quickly to the low lighting, and we took the time to go say hello to the Shaman, a bright and colourful character who lives in the Cave, whose appearance changes with crystals that you control. After this one-on-one, we set off to test out the various workshops on the colours of light. Red, green and blue (RGB) cyan, magenta and yellow (CMY) are the colours that you'll learn about with hands-on activities.
We adored this workshop, which consisted of mixing the primary colours using colour buttons (RGB and CMY) to create the colours requested by the display. We pushed the cursors until we got the right colour combinations, at which point a little congratulations GIF appeared.
Our young scientist was very inspired by this activity, winning every duel!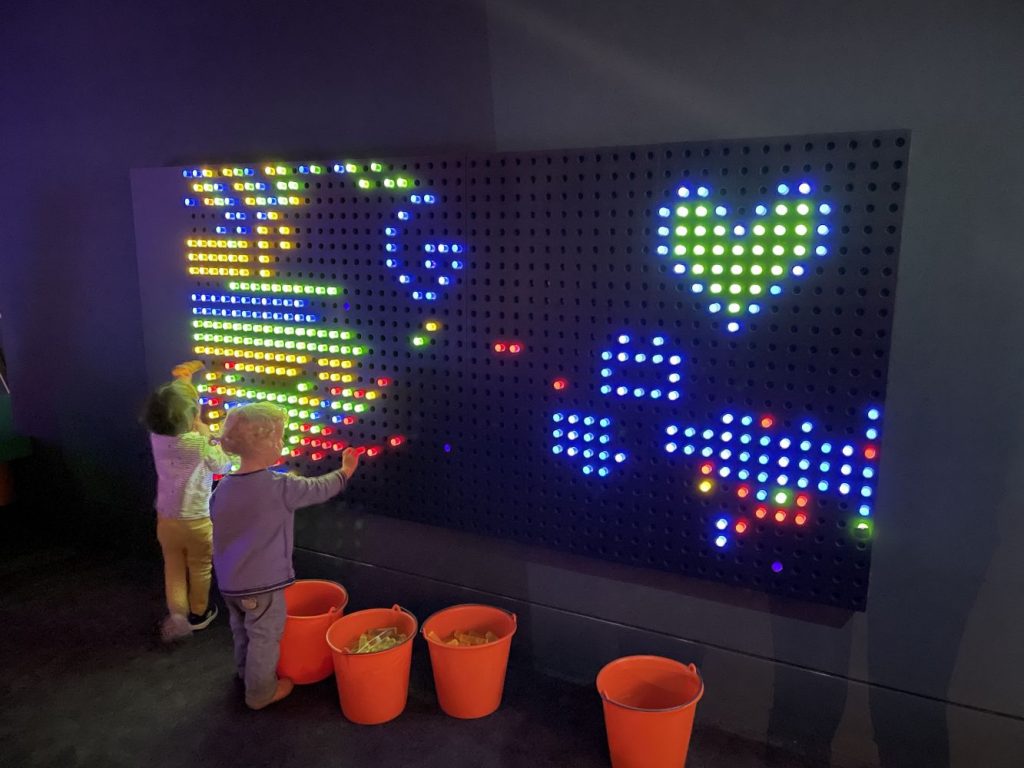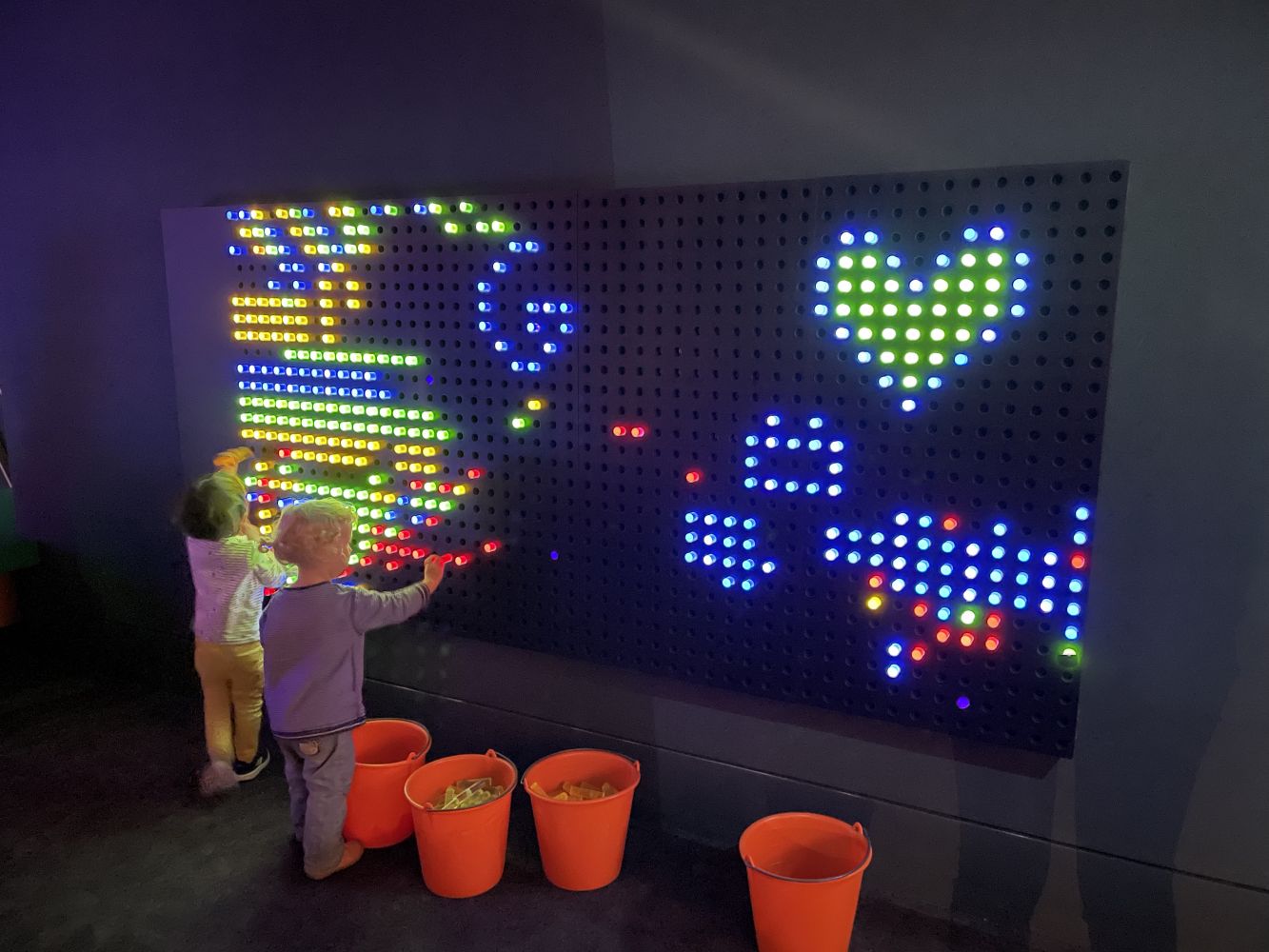 Using prisms, lenses, mirrors and various coloured filters, we were able to change the trajectory and nature of beams of light. 
Beams of white or coloured light (RGB and CMY) were emitted from the centre of the display, enabling us to change the path of the light and achieve the missions assigned to us.
To do this activity, we simply controlled some translucent coloured cylinders with our hands and let our imaginations run wild to create a beautiful pixel art mural. Whether working alone or with multiple artists, our artworks were always fabulous. 
The other permanent exhibitions
The Cave exhibition kept us busy for quite a while, but, urged on by our young scientist, we moved on to The Oasis and The Forest, spaces which have been renovated and updated with all-new exhibition designs.
In The Oasis, you can play with water in various ways, such as filling, draining and pumping it, so you can see it flow, channel it and create reservoirs and other fascinating things.
In The Forest, you get to have fun … doing maths! You can have a go at solving brain teasers and exploring geometric shapes. You'll need all your creativity and brainpower to test out various solutions before you get the right answer!
And to finish, we stopped by I Build, which is a paradise for little tinkerers. Put on your hard hat and vest, and get busy operating cranes and construction machinery and moving building blocks around to build and dismantle walls.
No matter why you want to go to The Vaisseau, you won't be disappointed! It's got a wide variety of spaces, offering plenty of activities, so there's something for everyone and lots to hold your interest. And it's fun for parents, too! Although this discovery zone is designed for kids, we adults also enjoy the hands-on activities and exploration, and refreshing our knowledge. It's a fun time for the whole family, not to be missed! 
Useful information:
The Forest is suitable for children 3 and up
The Cave is suitable for children 7 and up
Projection of a new 2D film (for visitors 3 and up) / 3D film (for visitors 7 and up) about emperor penguins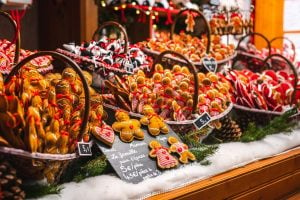 If the magic of the Christmas lights and the majesty of the Great Christmas Tree aren't enough to amaze your kids, here are a few ideas of what to do at the Strasbourg Christmas Market to make the entire family happy!
Read more »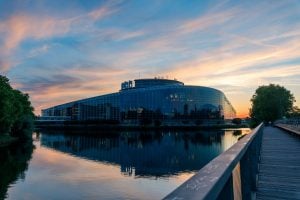 Have fun while you visit the European District in Strasbourg, with EUROPE Quest! Playing this free, interactive game is an entertaining way to discover Strasbourg's modern architectural landmarks, with European history thrown in for good measure!
Read more »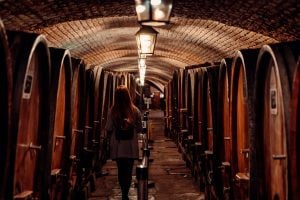 The hospital in Strasbourg has a rather unusual department: a wine cellar! An extraordinary visit not to be missed, whether you're a wine lover or not.
Read more »