Want to enjoy a good meal in a typically Alsatian setting? Don't leave Strasbourg until you've eaten at a Winstub!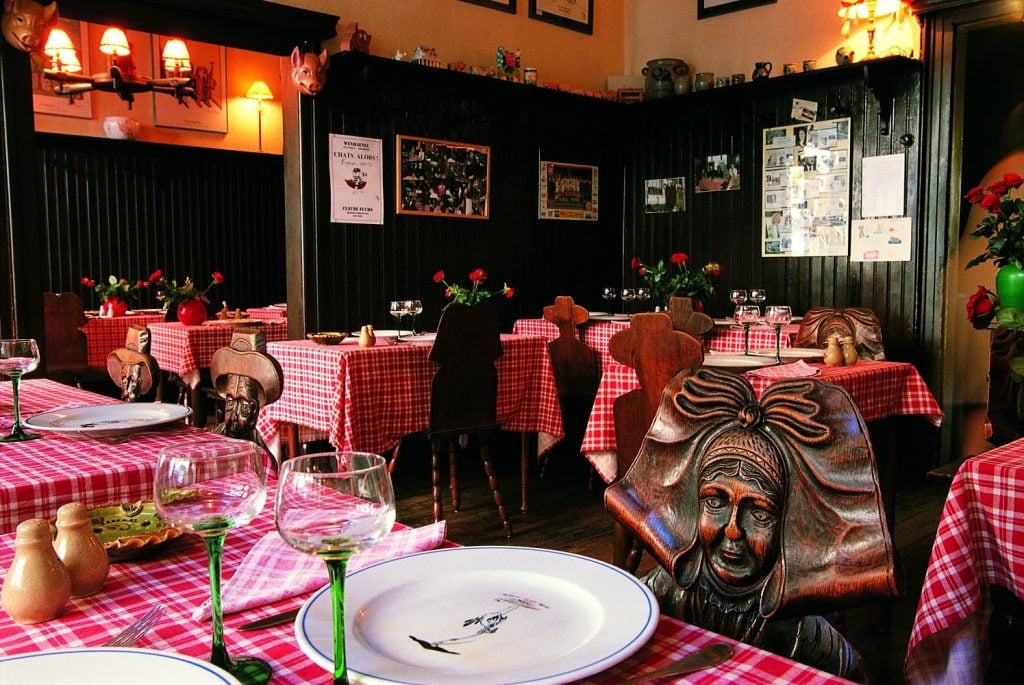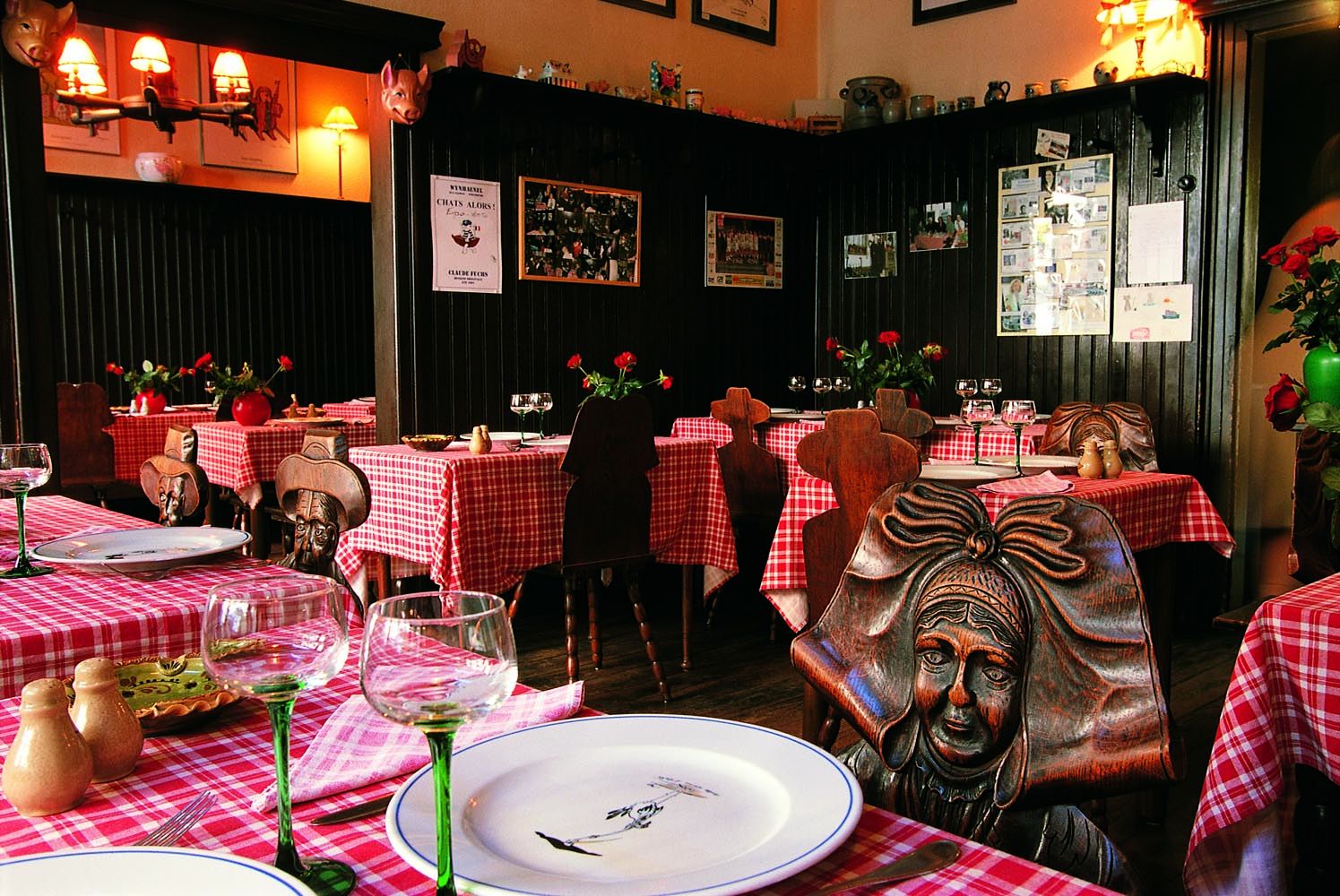 Enjoy an authentic experience
Winstubs were originally geared more towards the working class; places where winemakers would sell off their surplus inventory by operating restaurants right on their own premises. In a cosy, rustic setting, wine was served in pitchers, together with homemade local specialities.
Nowadays, the Winstub is a type of bistro where you eat in a casual, homey atmosphere at tables draped with red chequered tablecloths. Sit back and take your time: eat, drink… and have a long conversation at a Winstub.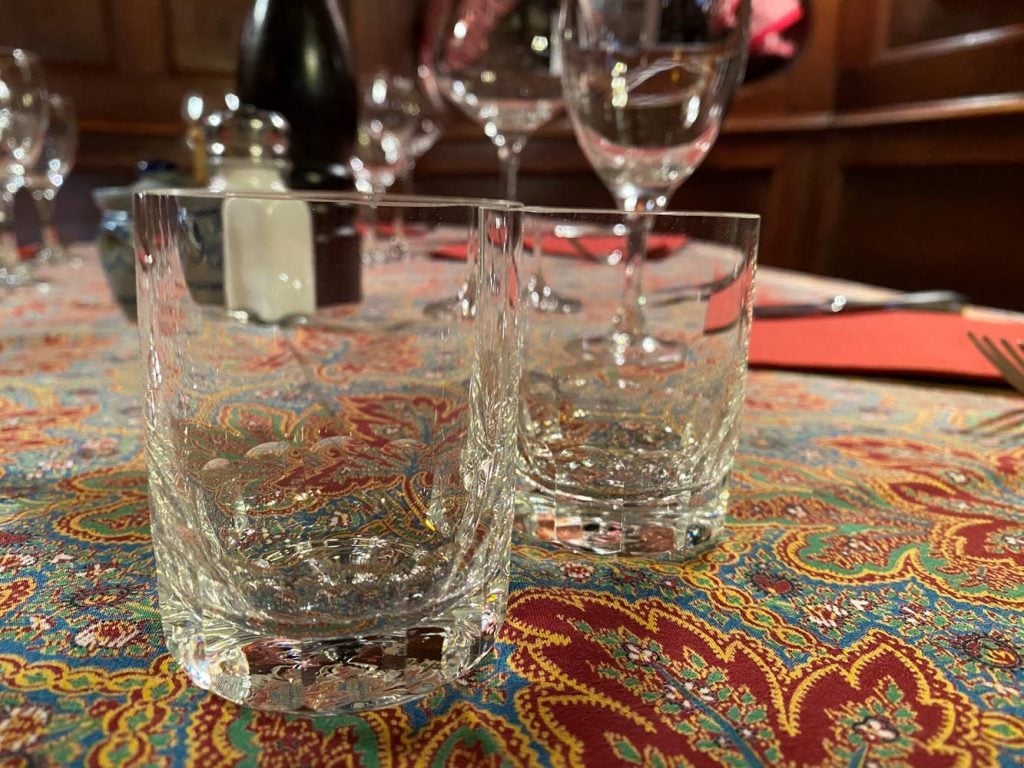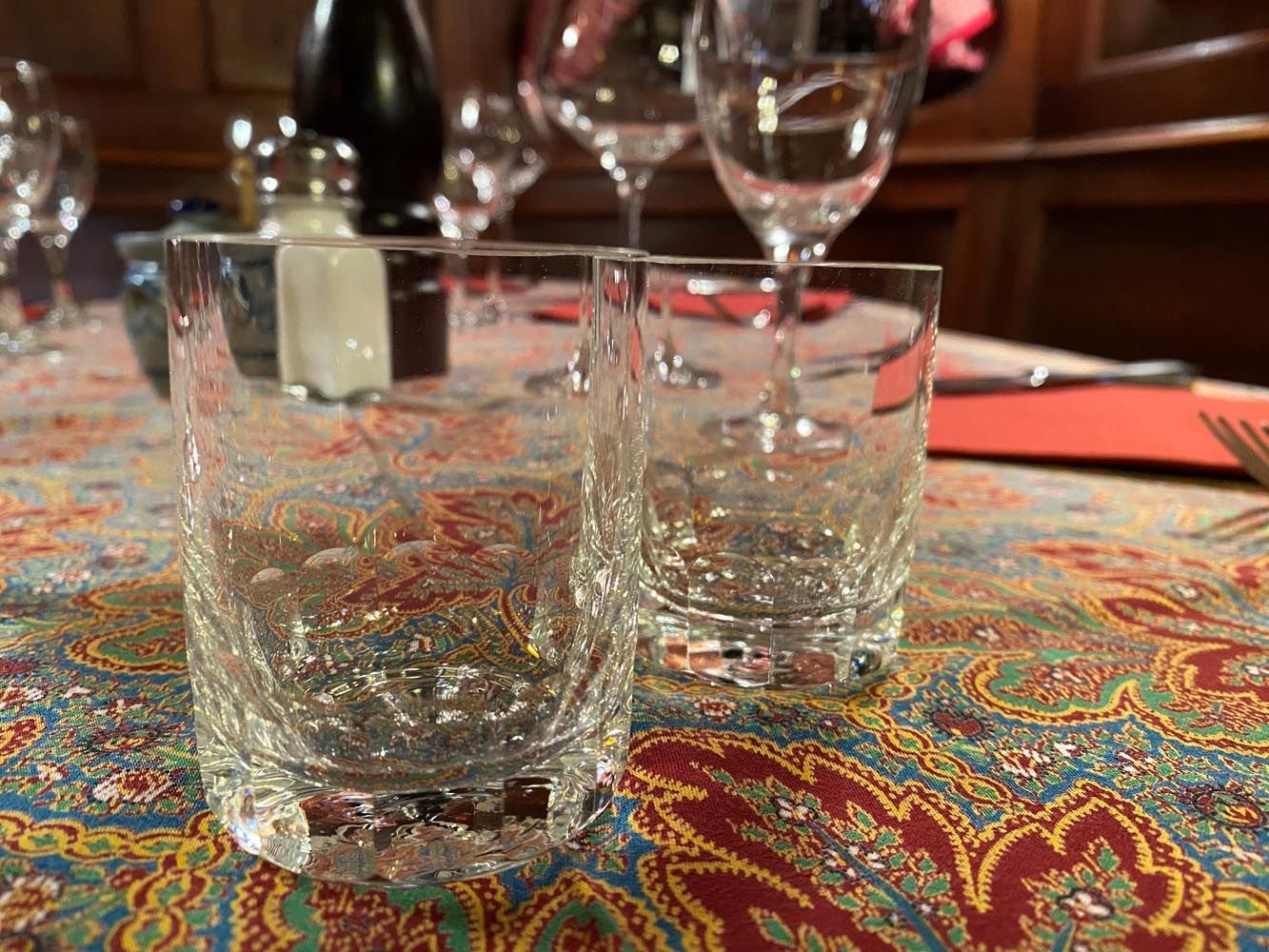 Winstubs are perfect places to enjoy a drink. When you sit down at a table in a Winstub, you'll get to taste wines produced locally, in Alsace. In certain Winstubs in Strasbourg, you can even enjoy your wine in a typical little Alsatian glass – the rutscherle.
These little stemless glasses were traditionally used for drinking wine, while the more fragile stem glasses were kept for festive occasions. As their name indicates ("rutscha" means "to slide"), they would be slid down the table to serve all of the guests.
*Cheers!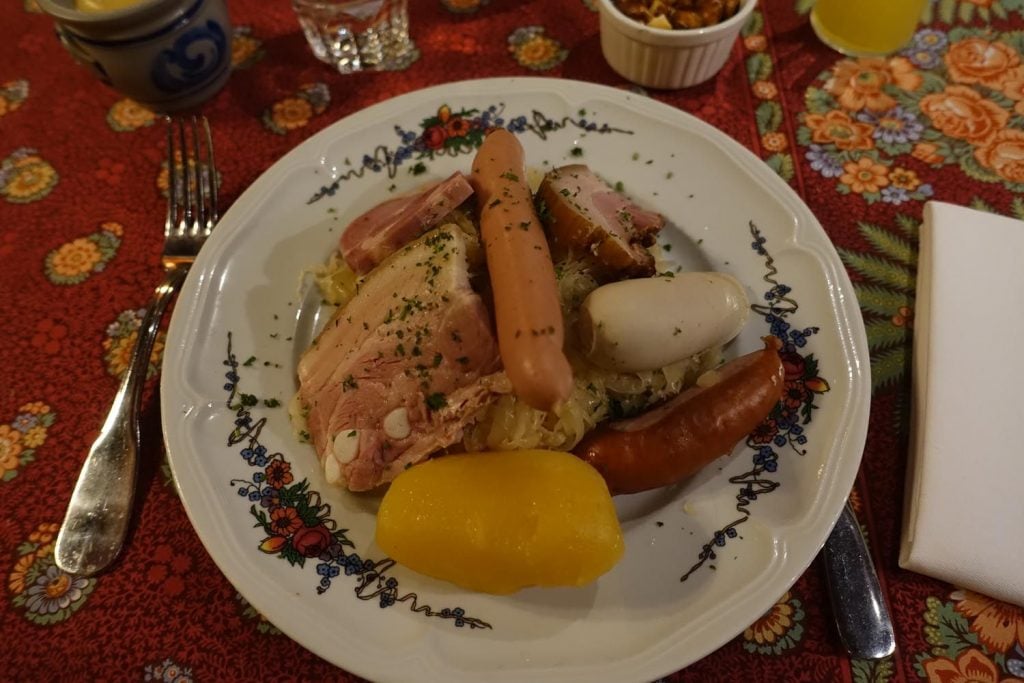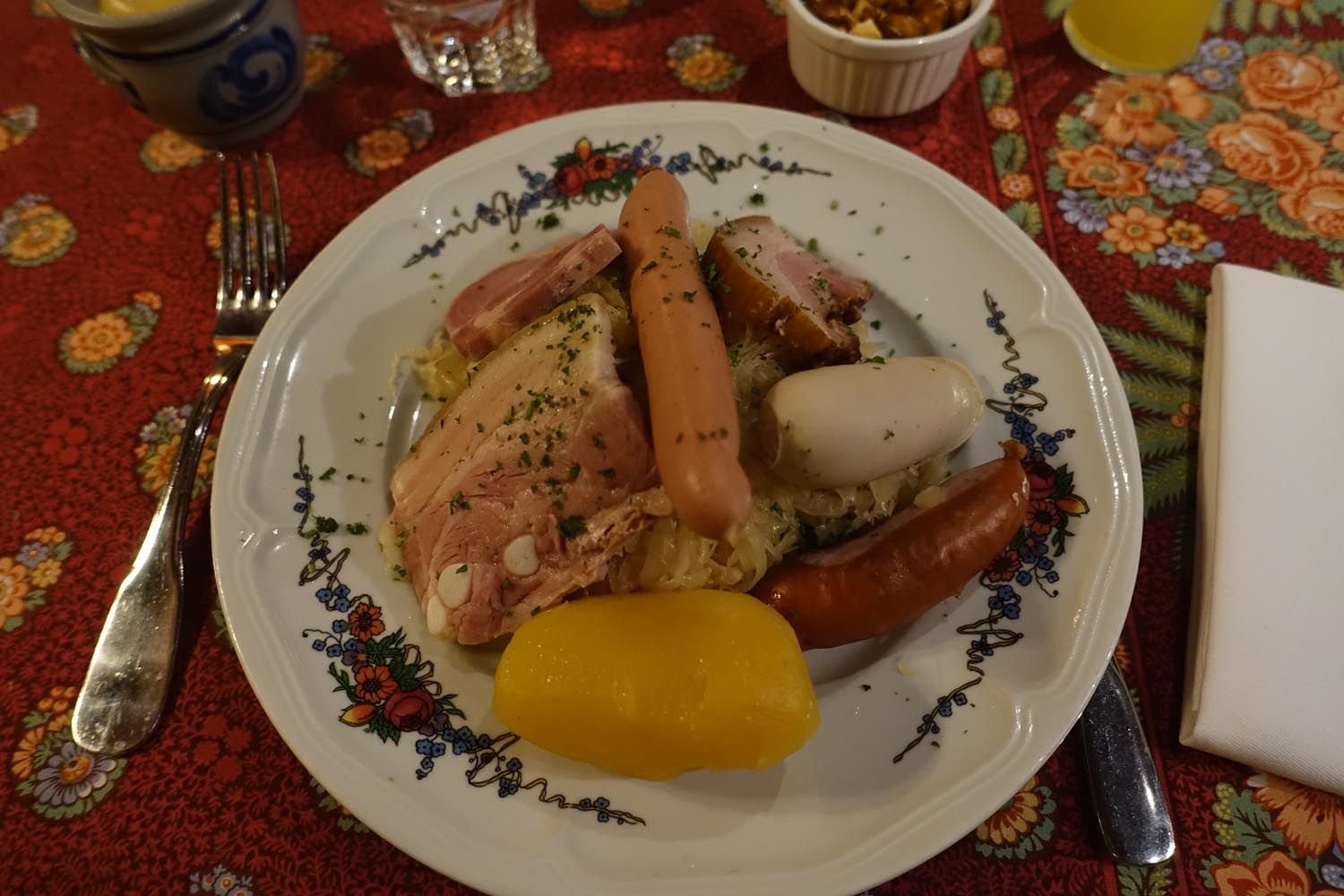 The Winstub is absolutely the most typically Alsatian restaurant. With its old-fashioned flavours, traditional dishes and authentic decor, it offers the full range of Alsatian gastronomy. For example, you can try some Wädele (ham), Grumbeerekiechle (potato pancakes), Lewerknepfle (liver dumplings), Presskopf (head cheese), Bibeleskäs (creamy white cheese seasoned with garlic and herbs), and, last but not least, Bäckeoffe and Choucroute.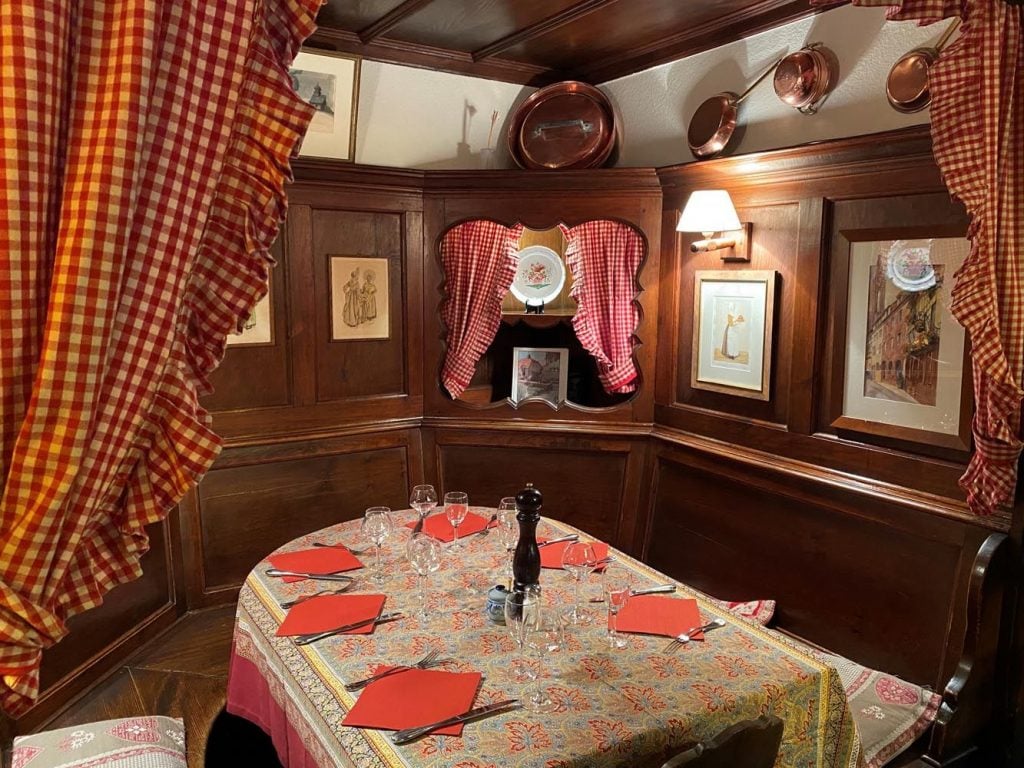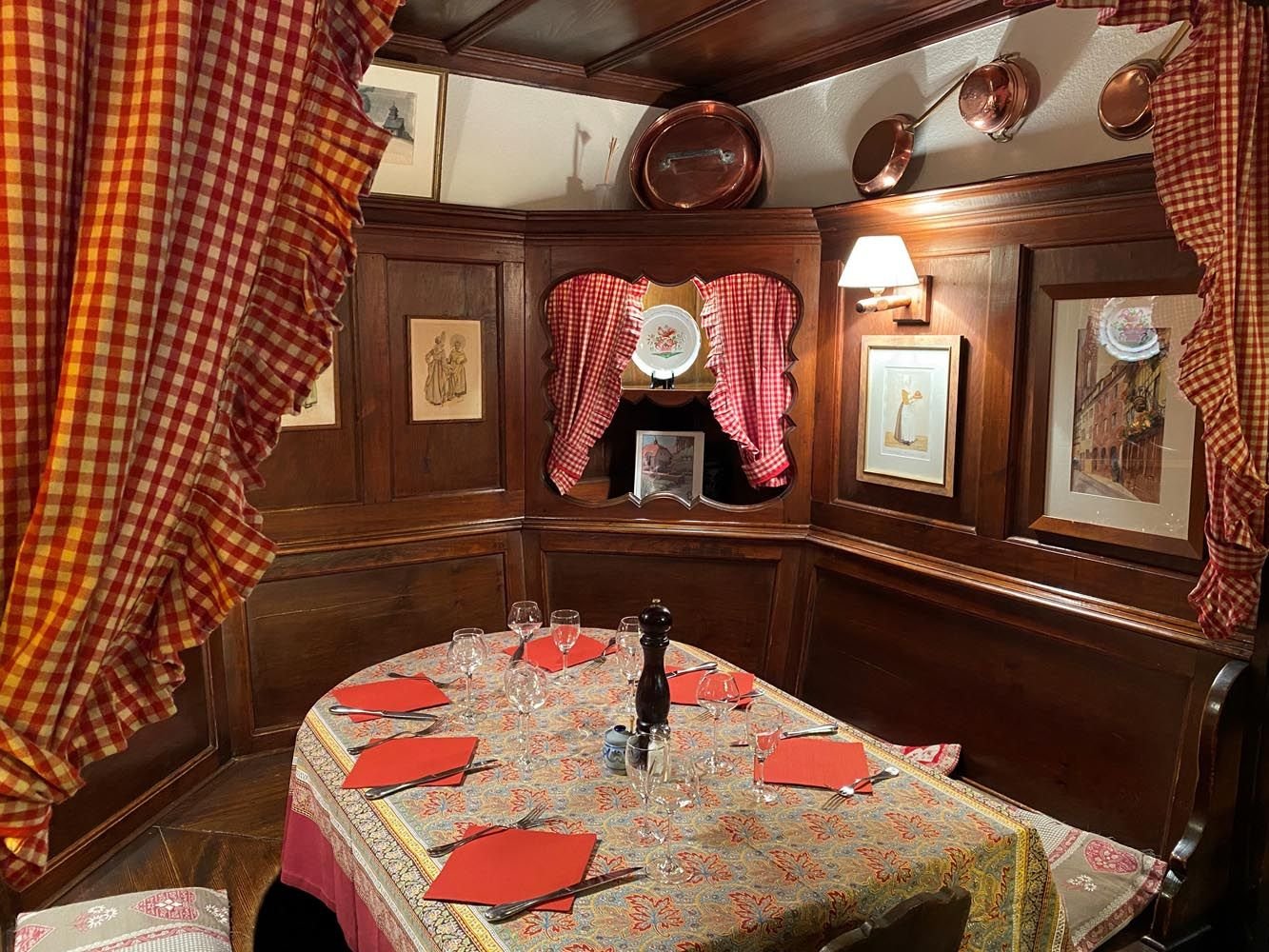 Chez Yvonne: the Winstub of celebrities
Since Jacques Chirac and Helmut Kohl met here for dinner, this has been the city's most famous Winstub. Over a meal featuring calf's head and plum pie, they discussed Franco-German friendship and the construction of Europe. What's more, Jacques Chirac was a regular at this restaurant, visiting it whenever he was in Strasbourg. Although it's not run by Yvonne any more, lots of celebrities visiting Alsace enjoy spending a moment at the restaurant.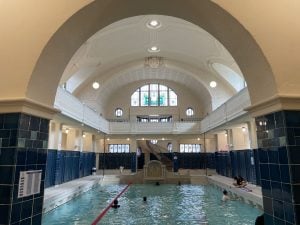 In Strasbourg, you can swim and relax in the exceptional setting of a historical monument: the Municipal Baths.
Read More »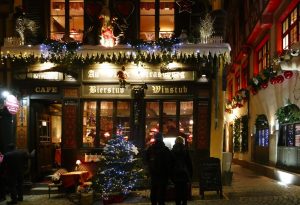 Here's our list of tourist activities and attractions open during the festive season, day by day.
Read More »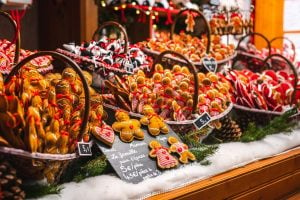 If the magic of the Christmas lights and the majesty of the Great Christmas Tree aren't enough to amaze your kids, here are a few ideas of what to do at the Strasbourg Christmas Market to make the entire family happy!
Read More »