Want to spend a weekend in Strasbourg with your special someone? To take a selfie, or to make a declaration of love or even a marriage proposal, here's our list of the most romantic places in the city that you definitely should not miss.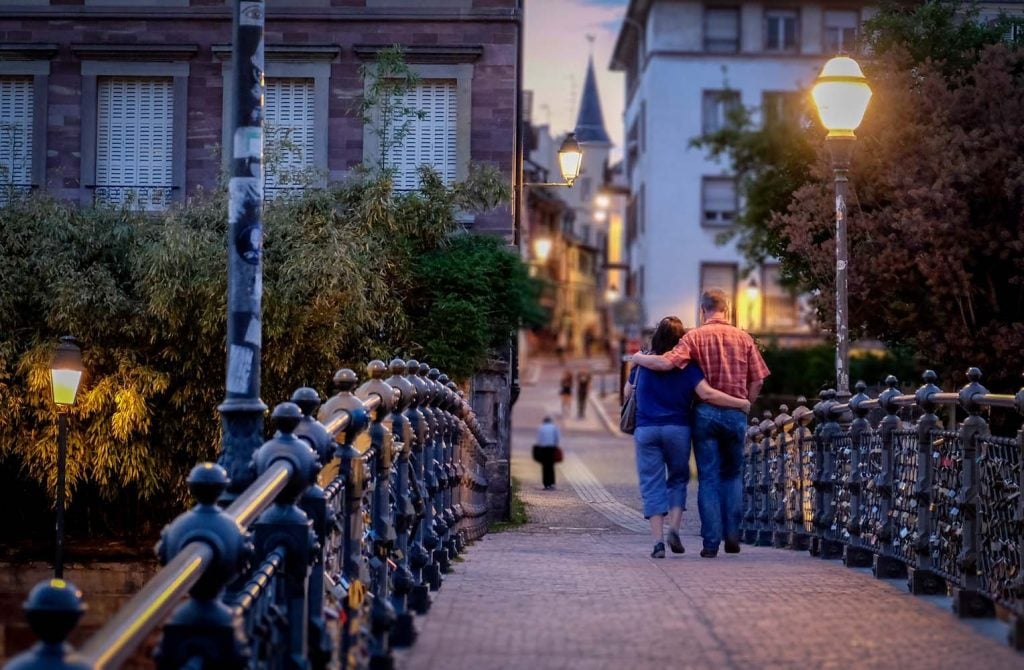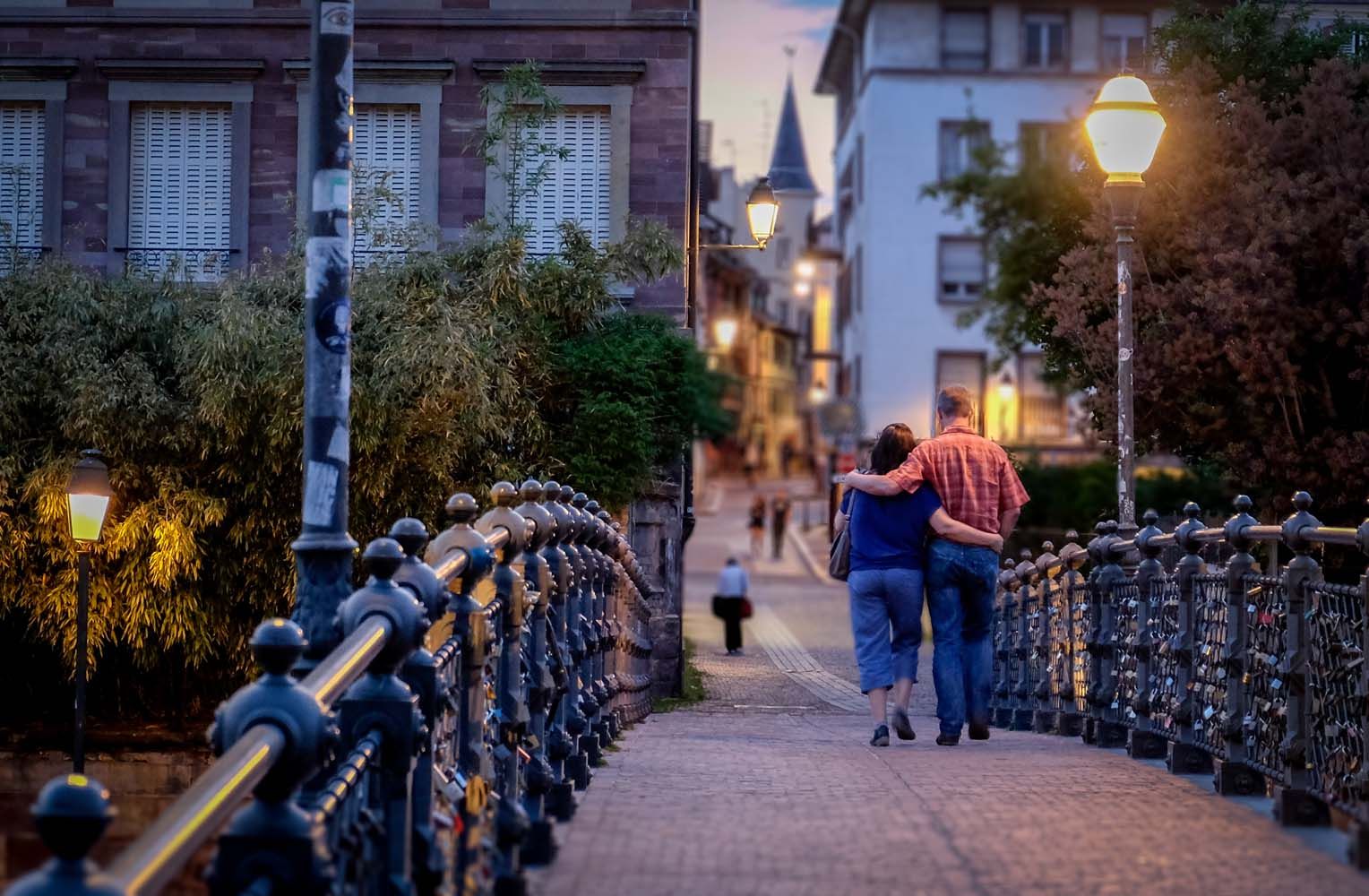 1. The Abreuvoir Footbridge
This metal bridge, connecting the Grande Ile and Krutenau districts, provides remarkable views of the Ill River, the Quai des Bateliers and the Cathedral. Lots of couples have chosen to seal their love by hanging padlocks on it.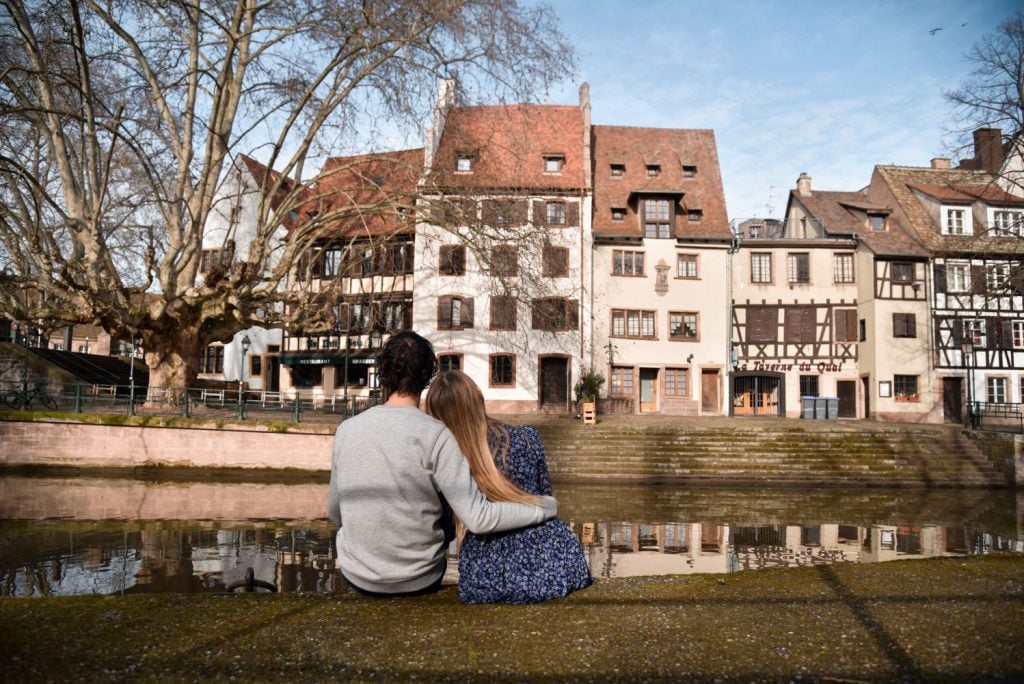 The exceptional heritage of Strasbourg is even more spectacular from the banks of the Ill – the river that winds through the city's historical centre.  Hold hands and enjoy a pleasant stroll along the waterside; it's even more romantic in the moonlight!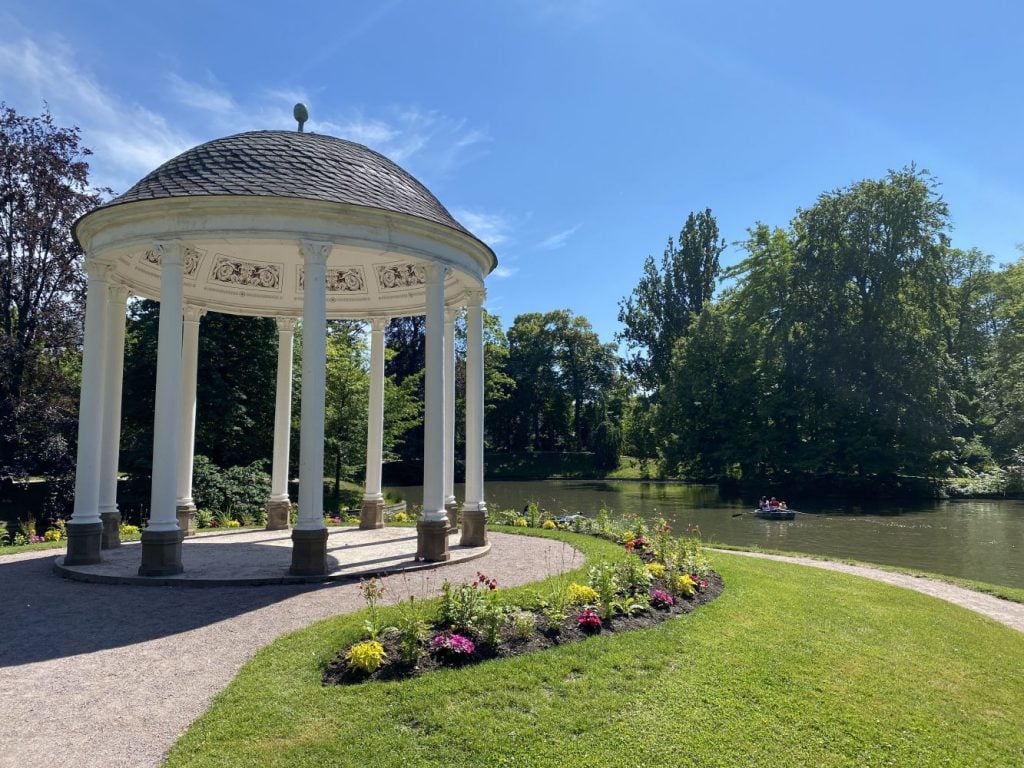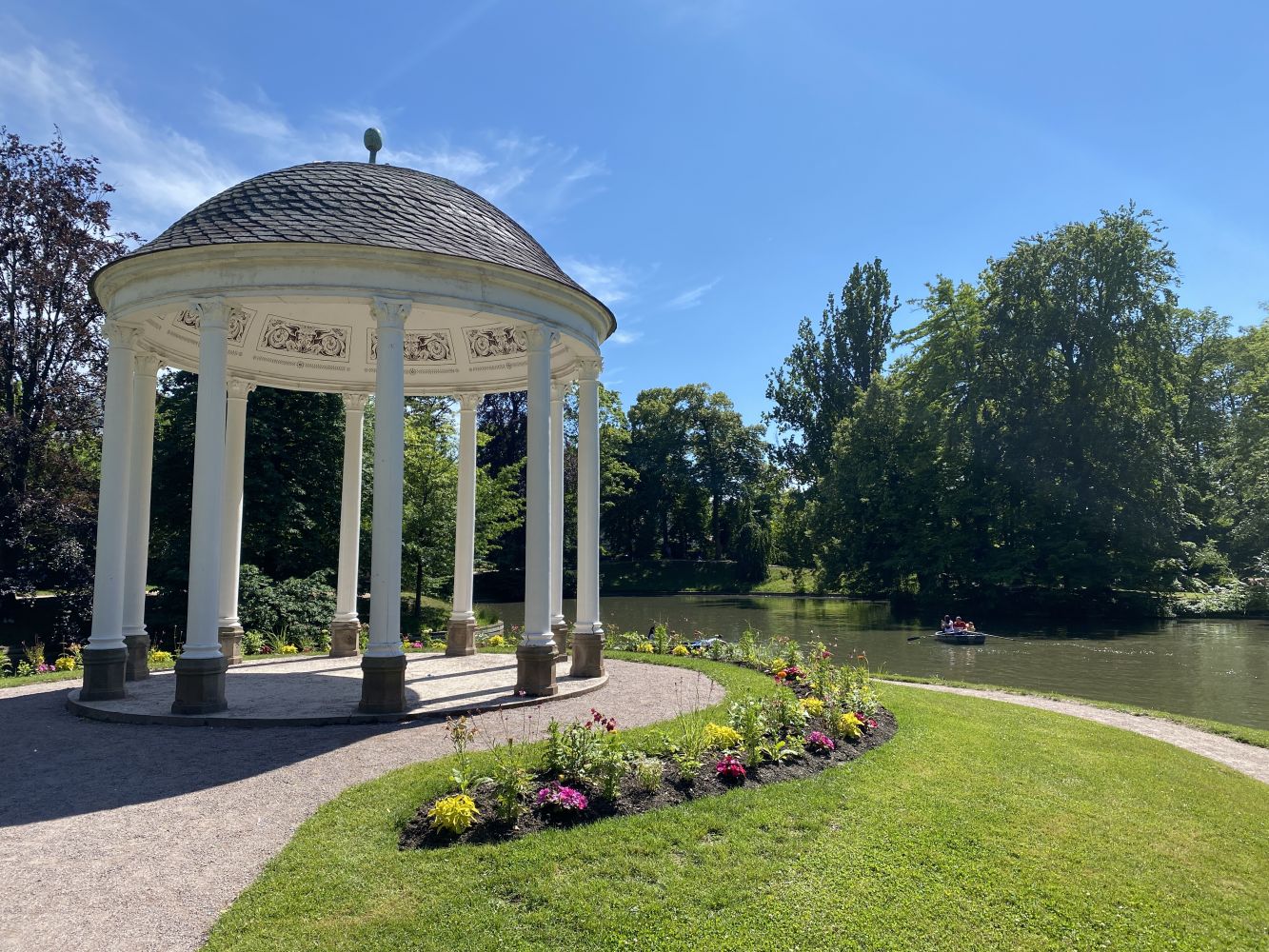 With its idyllic setting, Orangerie Park is the perfect place for a romantic date. Surprise your partner by spending a special moment in the gorgeous rose garden, strolling through the green tunnel of the Hornbeam Pergola, taking a ride in a rowboat or whispering sweet nothings in the Temple of Love!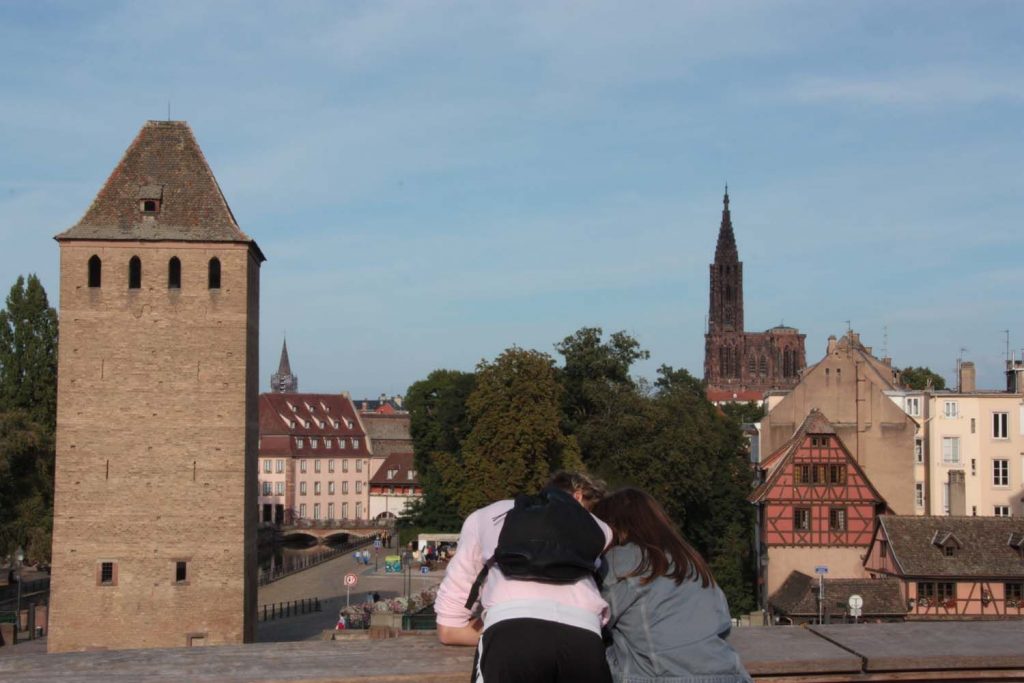 4. The panoramic terrace of Barrage Vauban
Its breathtaking views of the city will make you melt! It's a wonderful spot for a magical romantic escapade, especially at sunrise and sunset.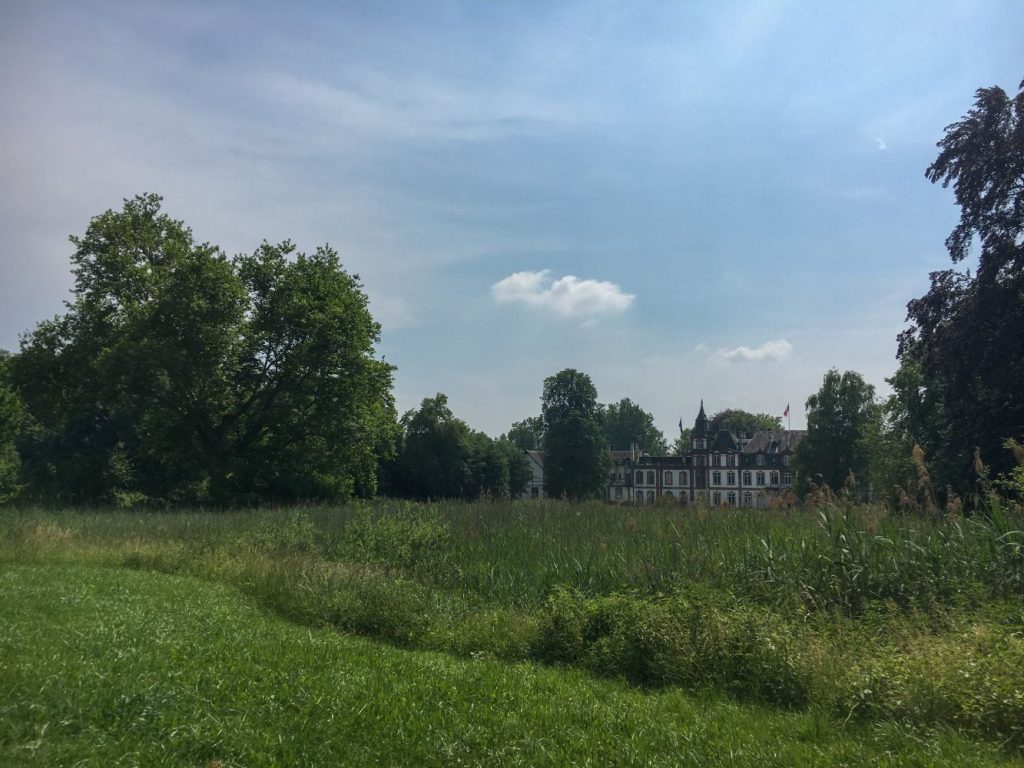 This lush green park, set around a pretty castle, is the perfect place for a romantic stroll or picnic. Its peaceful environment makes it an ideal spot for a moment of romance.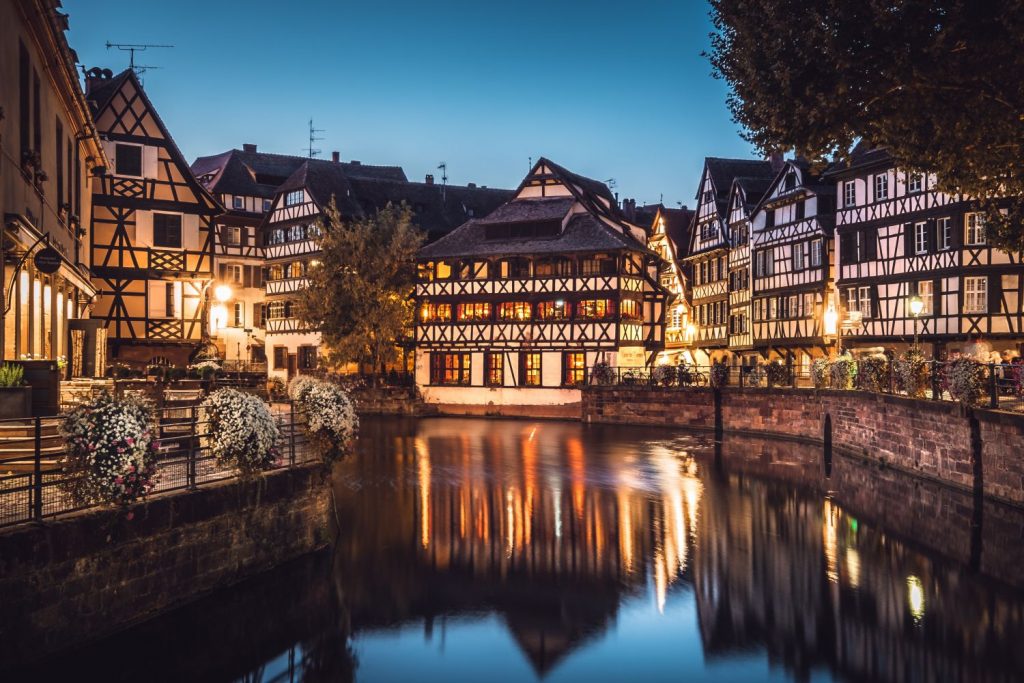 6. The narrow, winding streets of La Petite France
The narrow, incredibly picturesque little streets of Strasbourg's iconic Petite France quarter offer a beautiful backdrop for sharing a moment of magic with your sweetheart.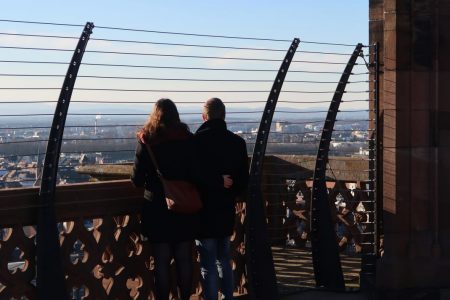 7. The Platform of the Cathedral
The breathtaking beauty of the Cathedral has always fascinated romantic visitors. Now it's your turn to experience the thrill, by climbing the 330 steps to the Cathedral's platform and marvelling at the magnificent view of the city spread out below you.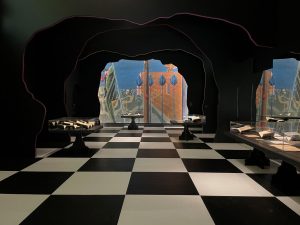 This autumn, an exciting double exhibition opened in Strasbourg, providing a new perspective on "Alice in Wonderland" by Lewis Carroll.
Read more »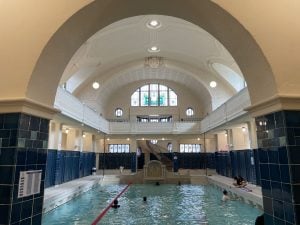 In Strasbourg, you can swim and relax in the exceptional setting of a historical monument: the Municipal Baths.
Read more »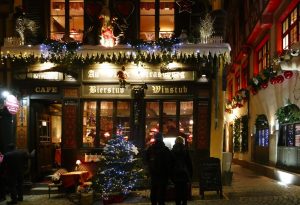 Here's our list of tourist activities and attractions open during the festive season, day by day.
Read more »