Ready to immerse yourself in medieval art, thanks to technology? Digital installations take you into the exciting world of the Œuvre Notre-Dame Museum's collections.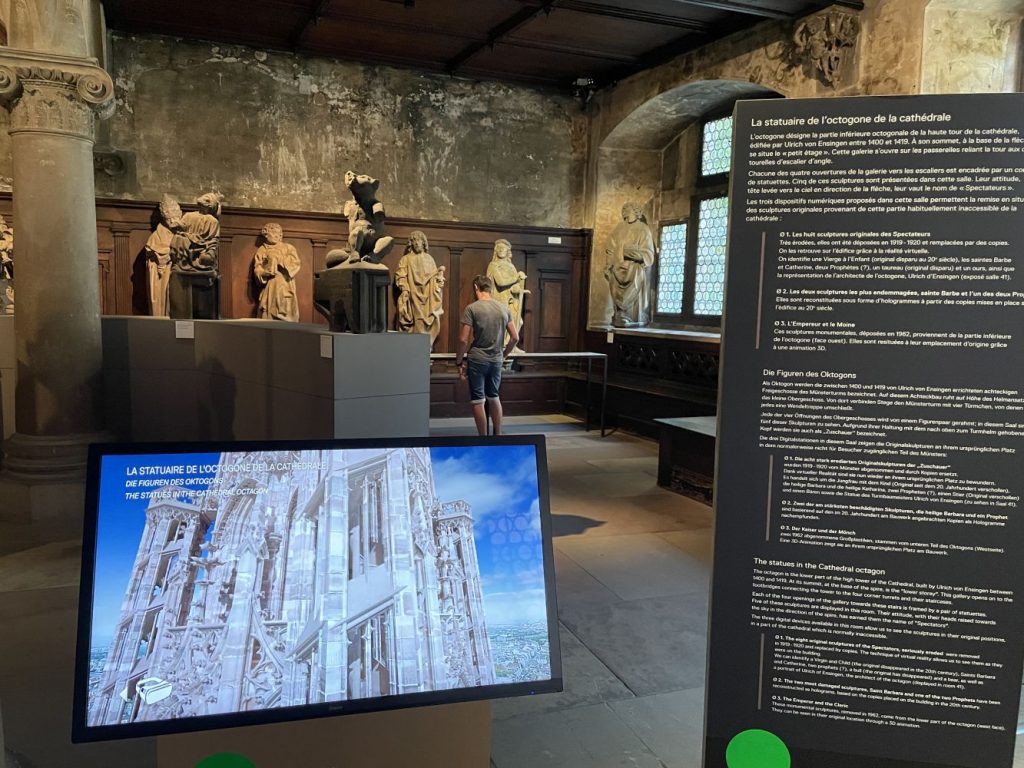 18 immersive installations
In order to give visitors a new way to discover its collections, the Œuvre Notre-Dame Museum now offers an original experience using digital media. 18 artworks or sets of artworks are revealed and experienced with all the possibilities offered by digital technologies. This tour, called "The Œuvre Notre-Dame Goes Digital", recreates the artworks in their original environments or uses virtual reality to show their initial appearance. It's an opportunity to gain a deeper insight into these statues, sculptures and paintings that have journeyed through the centuries!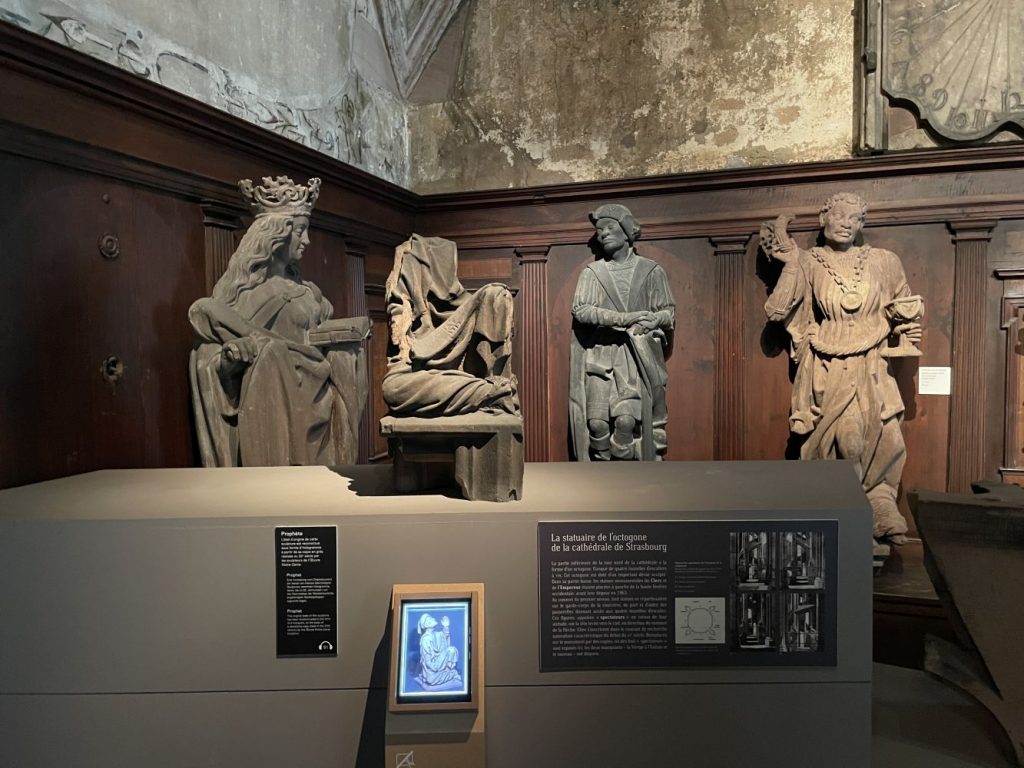 When heritage meets innovation
Did you know that, in the beginning, the statues at the cathedral were painted? An augmented reality tablet that's part of the digital tour recreates the polychromy of the Sacrifice of Isaac statue, showing you what it looked like originally.  Amazing.
But that's not all! Thanks to holograms, statues that are missing some parts can be seen in their entirety.  You can also put statues back into their original context (the octagon of the cathedral), thanks to video projection, or explore the architecture of the buildings, with virtual immersion.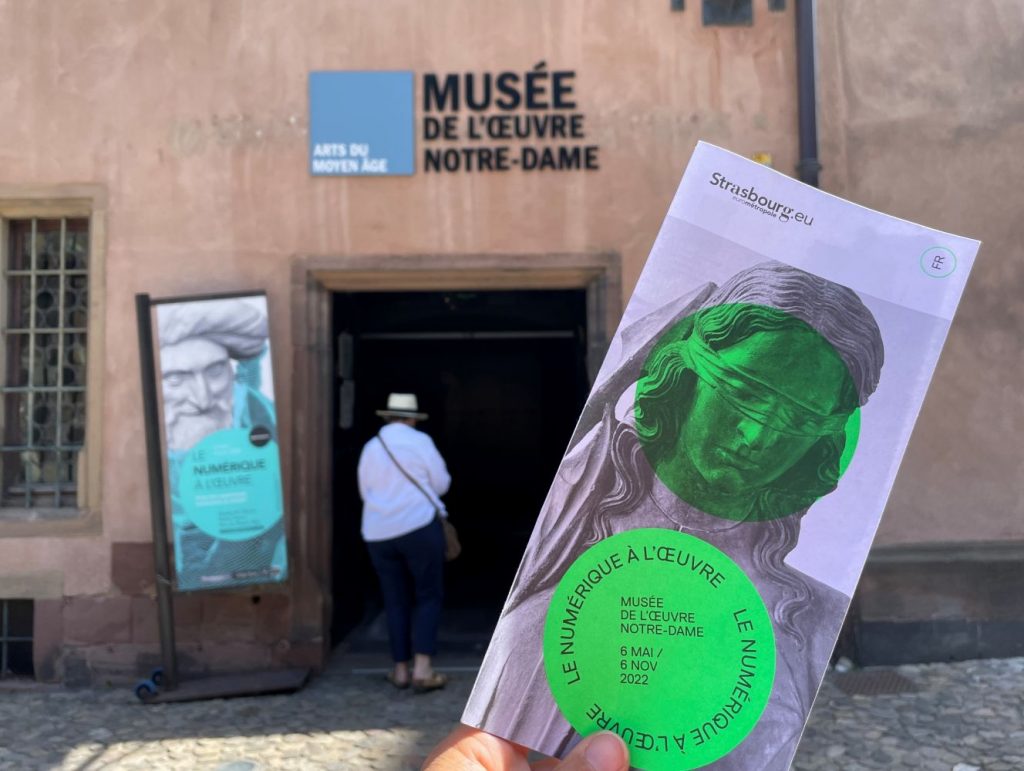 This exhibition goes well beyond the trendiness of digital devices and really adds something special to the collection, by putting the artworks back into their context, with variety and originality.   The green dots, symbolising the digital devices, show you the way to having an engaging, interactive experience with the artworks. It's an enriching opportunity, taking you further in your discovery of the art of the Middle Ages and of Strasbourg Cathedral.
My favourite? The touchscreen table that lets you zoom into the Still Life with Table Clock by Sébastien Stoskopff, revealing many details on the original canvas that can't be seen by the naked eye.
Initially scheduled to run until November 2022, this installation has been extended until May 2023.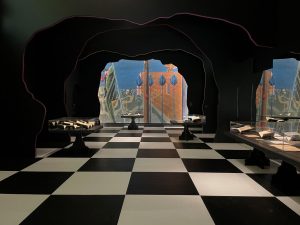 This autumn, an exciting double exhibition opened in Strasbourg, providing a new perspective on "Alice in Wonderland" by Lewis Carroll.
Read more »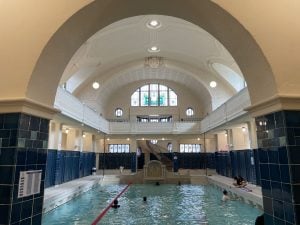 In Strasbourg, you can swim and relax in the exceptional setting of a historical monument: the Municipal Baths.
Read more »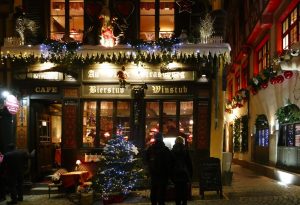 Here's our list of tourist activities and attractions open during the festive season, day by day.
Read more »